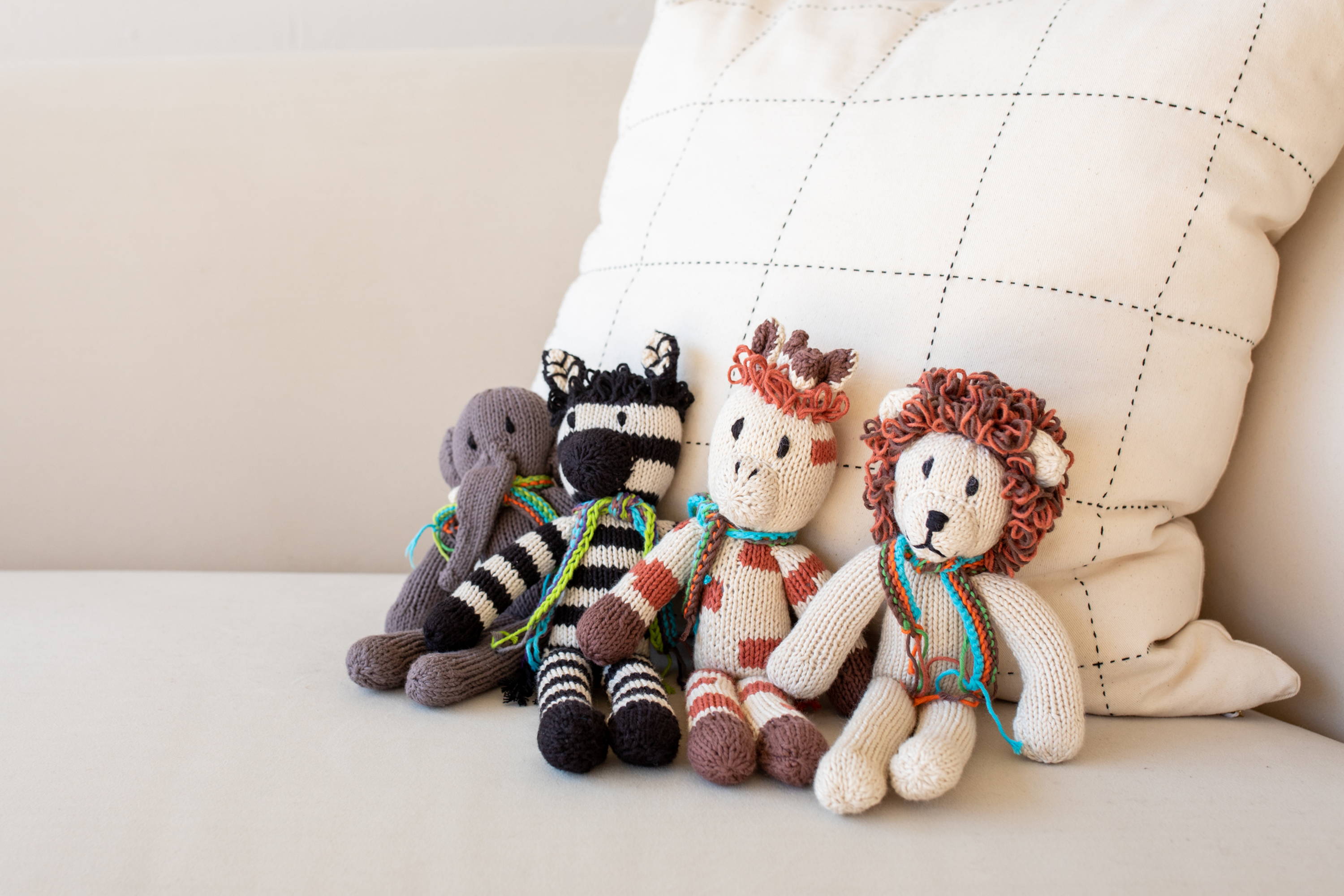 Welcoming a new baby into the world is one of life's sweetest gifts. When a family member or loved one expects a new member of their family, getting to stand by them and support them through the transition and excitement is an important job. So how can you do this? It's best to start by finding the perfect baby shower gift.
From practical options like baby slings or swaddles and strollers to gifts with a personalized touch, there's a lot to choose from.
Read on for our ideas on how to find the best baby shower gifts.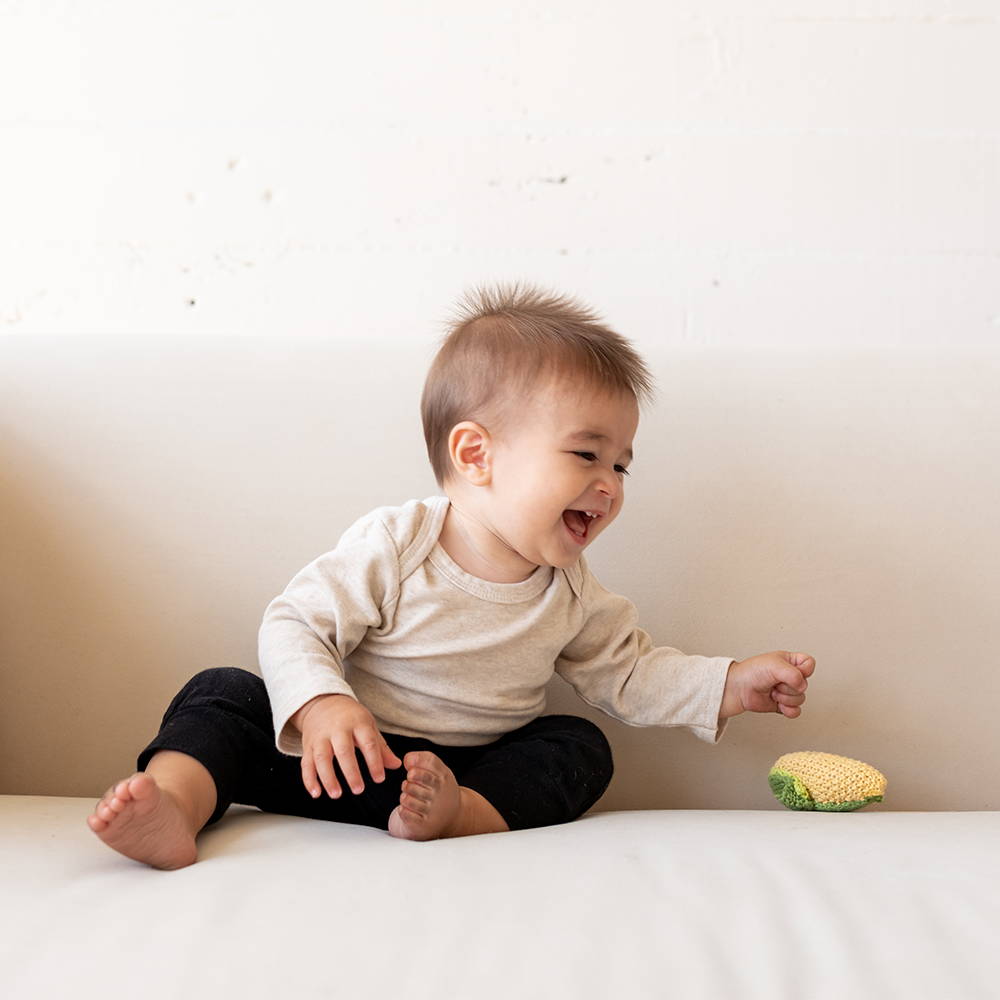 While baby showers celebrate and give gifts to the new parents, the focal point of the shower is usually the baby.
Common baby shower gifts include cribs, a baby carrier, or a car seat. While these are important, there is an opportunity to bring some creativity and unexpected joy to every shower you attend.
So when it comes to finding the perfect baby shower gifts for the baby, here's what you need to know.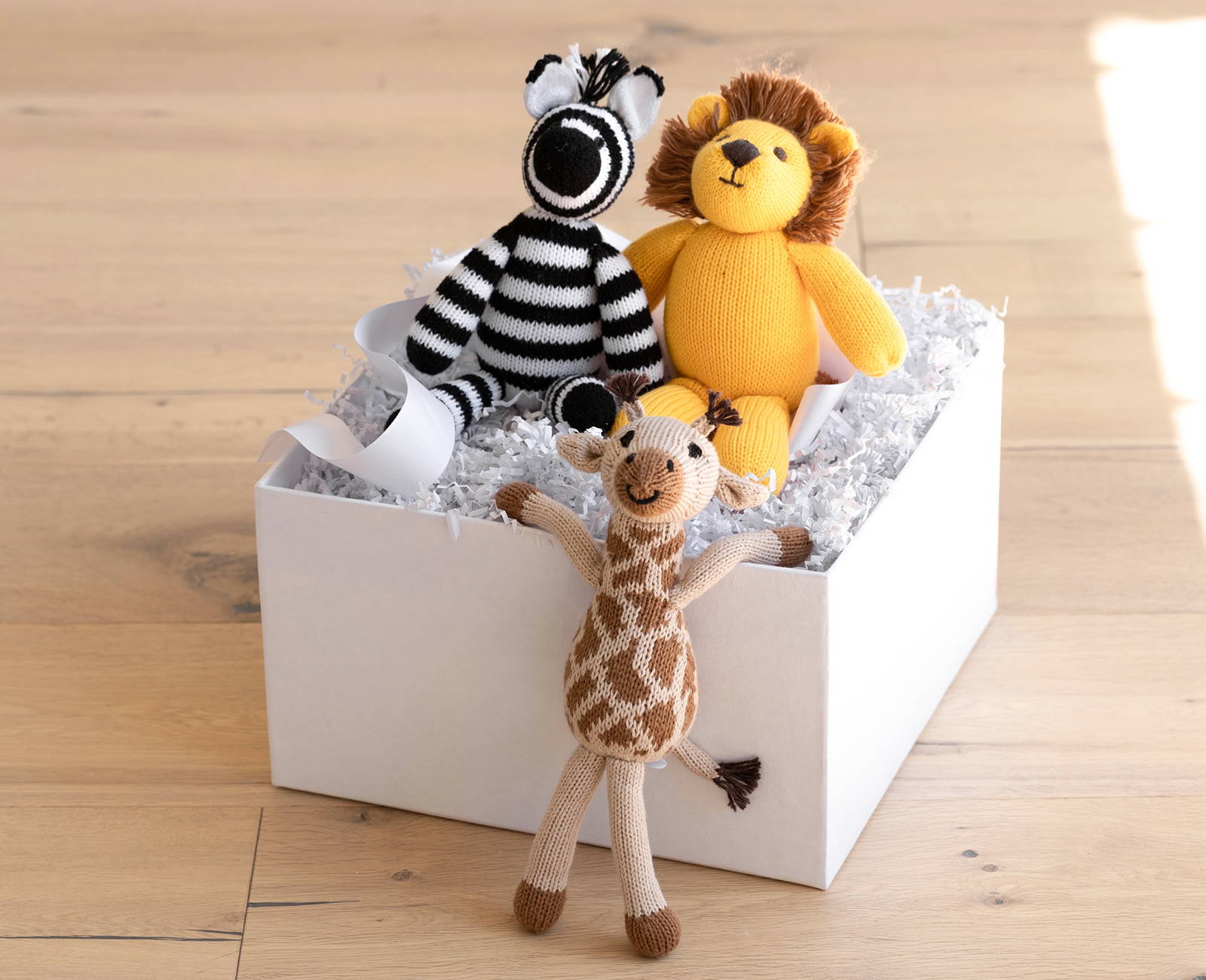 STUFFED ANIMALS
Most of us have fond memories of our stuffed animals. From cuddling with your stuffed animals during nap time to hosting imaginary tea parties, stuffed animals are more than just decoration.
Our collection of handmade knit stuffed animals include some of the best baby gifts. Choose from unique options that will open the imagination and spark creativity during play. Our knit stuffed animal options include a mermaid doll, red parrot, and clownfish.
Each piece in our collection of handmade knit stuffed animals is handmade in Peru, so your purchases help support artisan women local to the area.  
PUPPETS
For a gift that will spark creativity during tummy time, consider our collection of artisan-made puppets. Find a puppet set with five finger puppets or choose from a variety of hand puppets too.
These puppets are handmade in Kenya and help support approximately 500 artisans, helping to provide job stability and reliable income.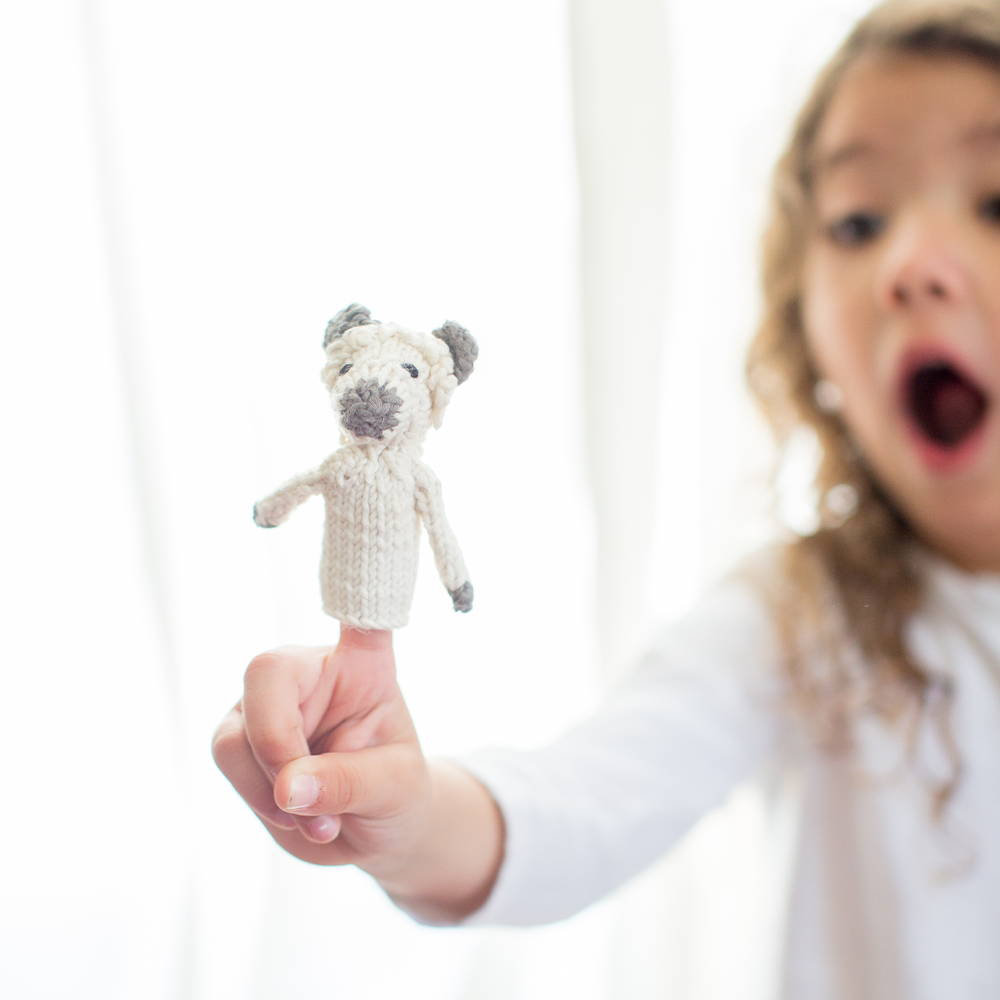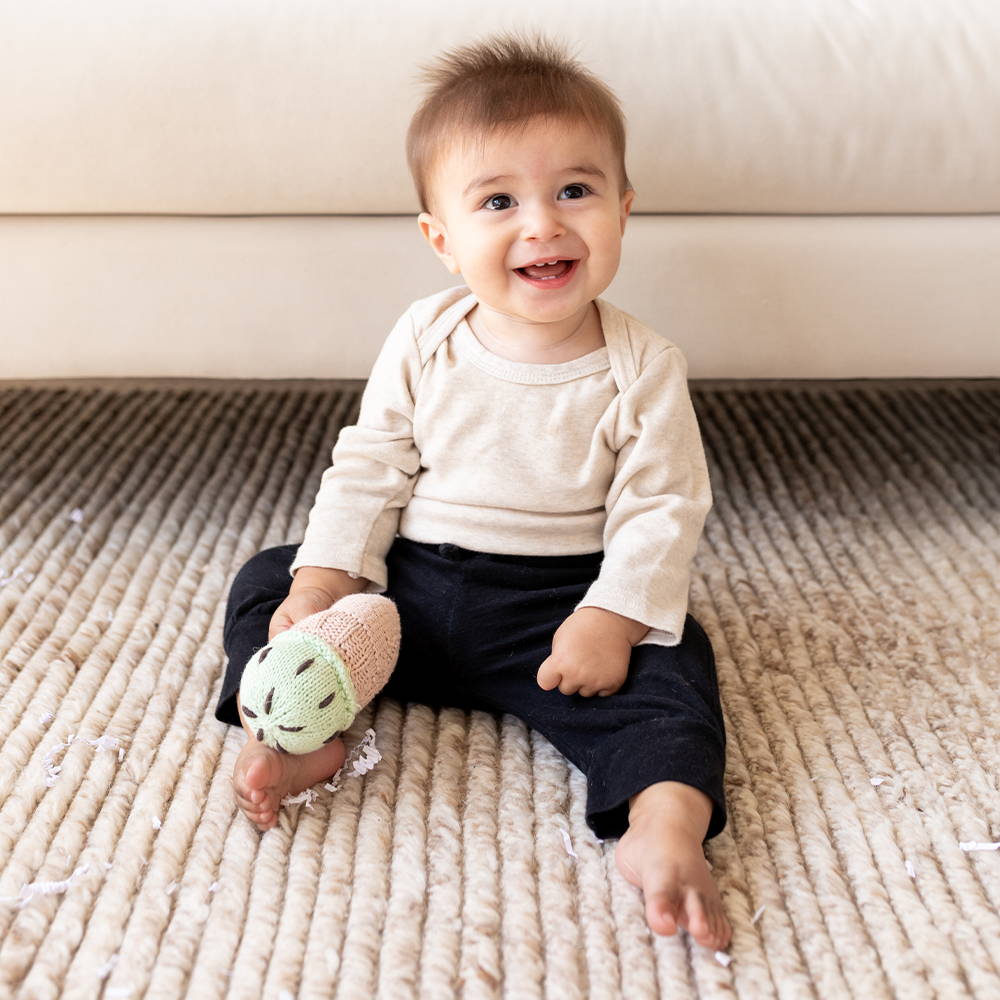 RATTLES
As babies develop, they start to move, grab objects, and interact with their surroundings. This interaction usually involves playing with toys. Rattles are a great way to encourage this development. Rattles help babies strengthen coordination, learn cause-and-effect, perceive an action, listen to a sound, feel motion, and get introduced to music. Our rattles have a soft exterior made of gentle yarn and offer a soothing sound for your little one.
BOOTIES
A common baby shower gift many forget to bring or register for are baby shoes. Shoes are an important part of infant outfits and onesies. Booties keep your baby's feet warm, clean, and comfortable. If you're looking for the perfect gift, look no further than our little bear baby booties in tan.
Plus, this gift is made by artisans in Bolivia.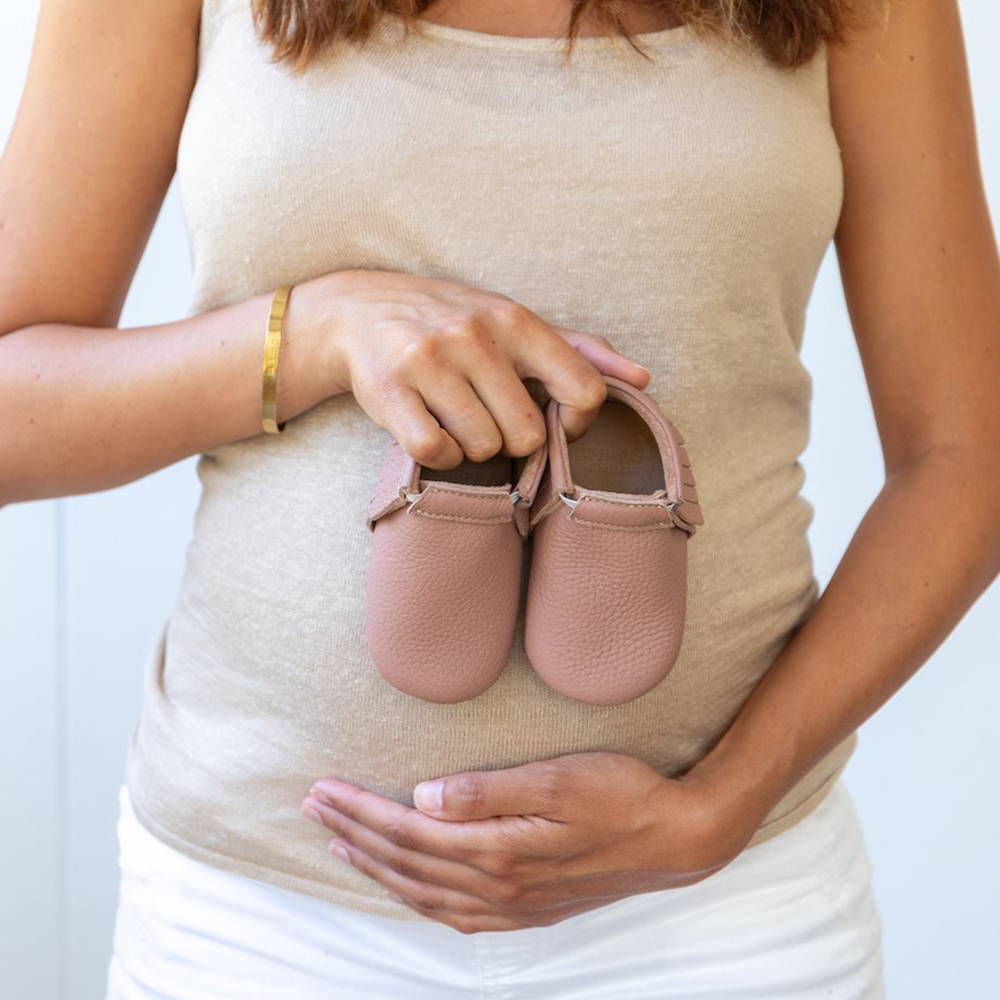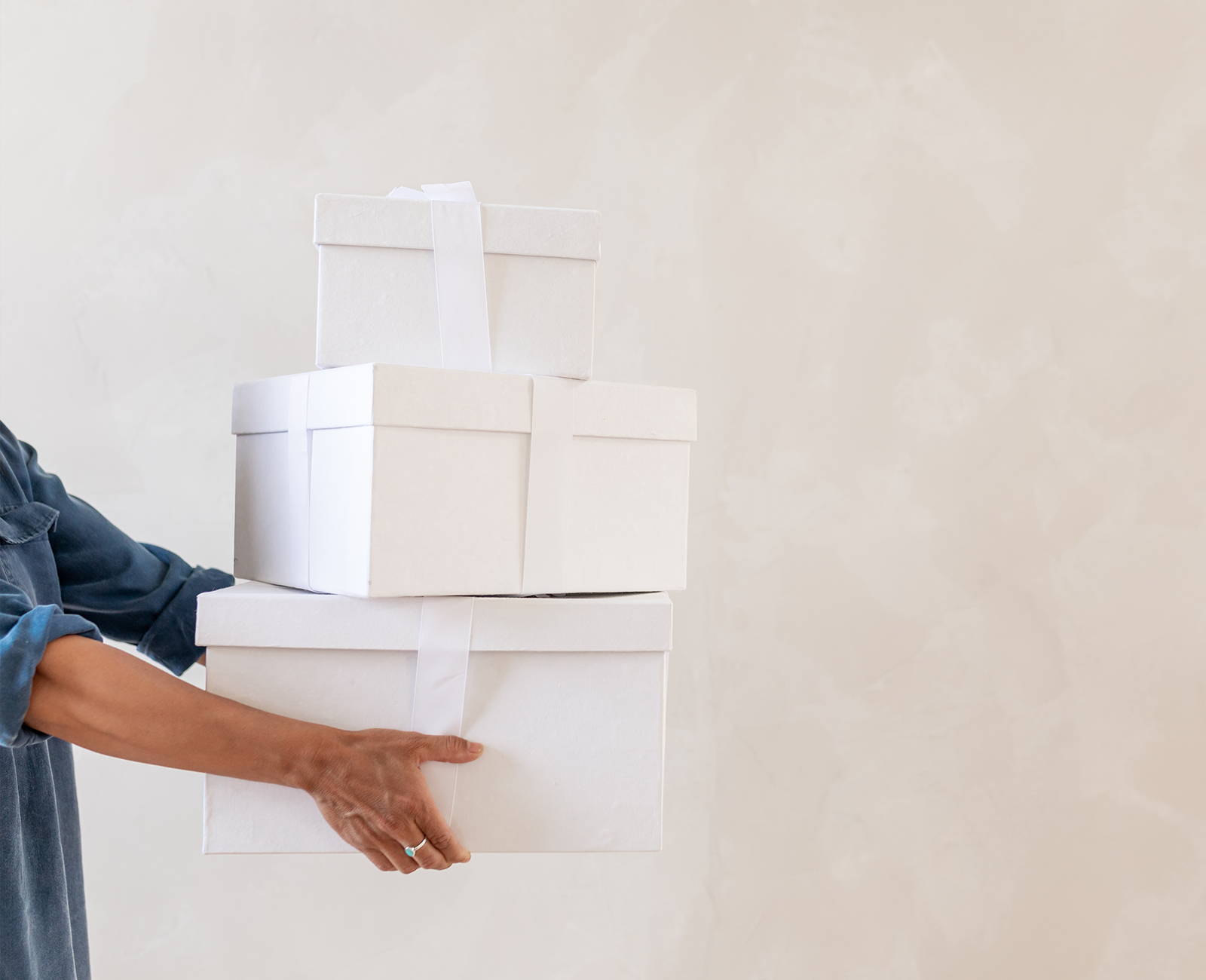 PRESENT PRESENTATION
When you find the perfect gift, think about how you want to wrap it. When presenting your gift of baby essentials, you want to think about presentation and how it mixes with usefulness. For example, a baby goes through X number of diaper changes in a year. Diapers are a great gift, but there is a way to make this ordinary object even better. Stack several diapers in a new diaper pail or diaper bag.
The body goes through wonderful transitions and changes during pregnancy. Healing, rest, and relaxation are important to supporting the baby's mom after birth and during the first few months at home.
Having a baby also puts natural strain and stress on the mind, from the new mom to the mother of several little ones. It's not just birth mothers: Foster and adoptive mommies also go through much stress and deserve a little R&R.
Self-care is one of the most important practices for expecting mothers. If your loved one is pregnant, they may feel a lot of stress and worry surrounding their child's life. They may worry about their own health and worry about handling the responsibilities of a mother. This stress is a natural response as the mind and body go through a lot during pregnancy.
Mamas-to-be often don't include things for themselves on a baby registry, so it's extra important to think of them. Relaxing items are excellent baby shower gifts for moms who are expecting to have a baby, adopt, or welcome a new family member to the home as they can promote physical healing postpartum and stress relief.
Engaging in activities that promote relaxation, help relieve stress, and help soothe the mind and body is essential to overall health and wellness. Self-care for mamas is key, but many don't know how to initiate these activities themselves.
This is where you come in: If you're looking for the best baby shower gift, look no further than our bath collections.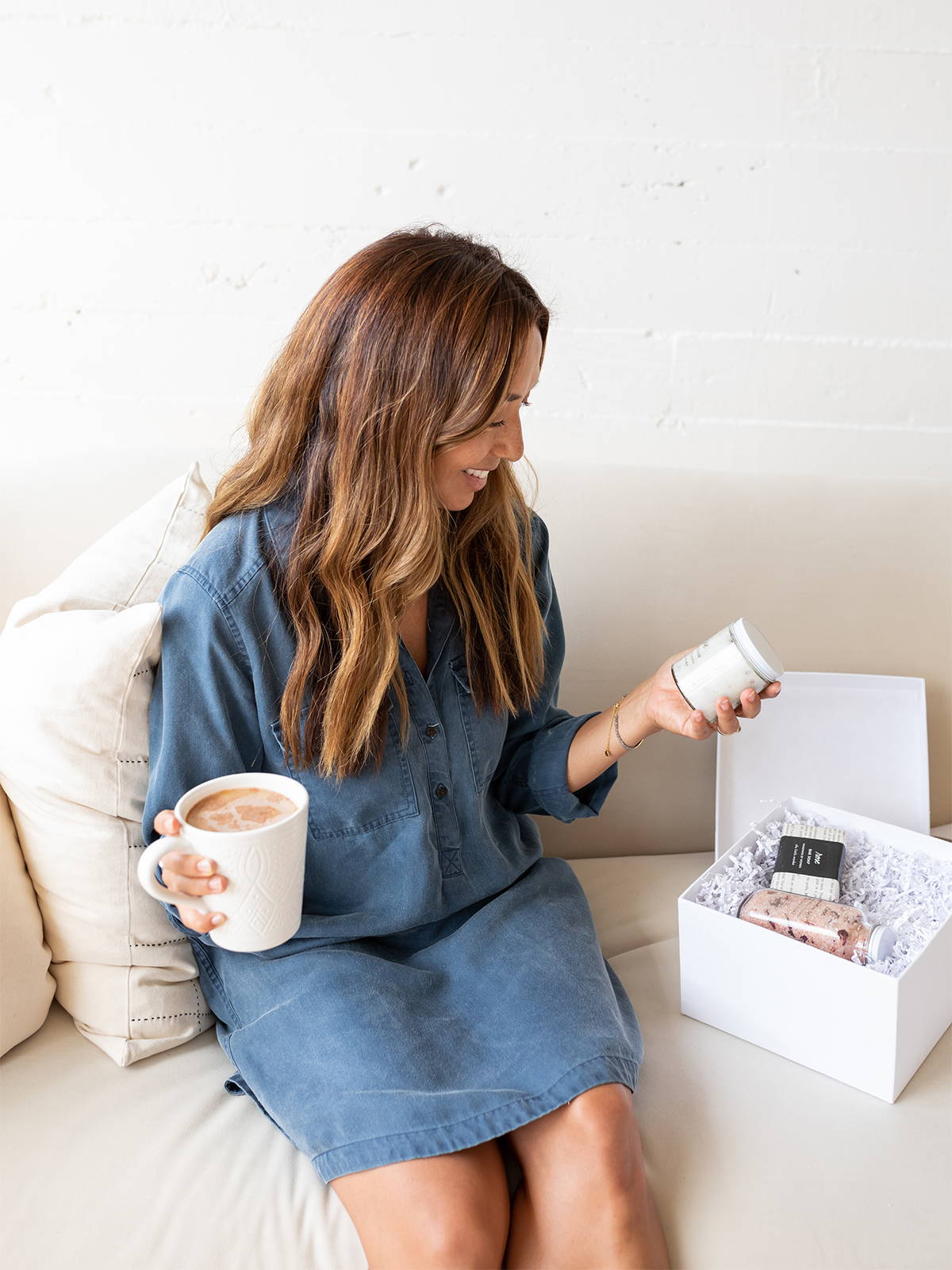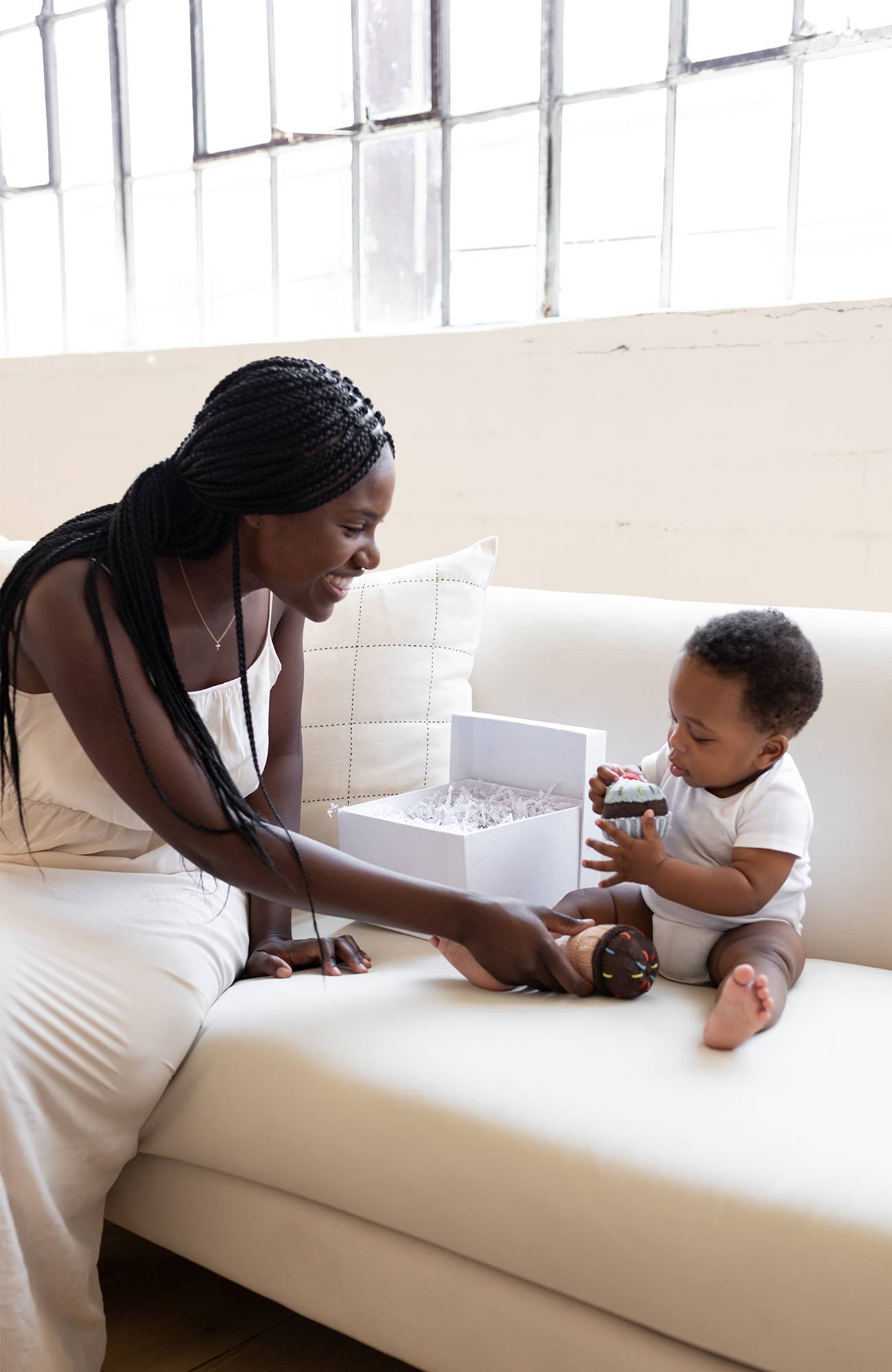 Our sugar scrubs are all-natural and come in a range of fragrance options like chamomile, citrus, and lavender. They are made with ingredients including essential oils, coconut oil, sugar, herbs, and peels.
These sweet baby shower gifts are great ways to help mom relax before or after the baby comes. Plus they are handmade by resilient individuals in Los Angeles who are at the forefront of the anti-human trafficking movement working to create empowered futures and advance human rights.
In regard to self-care and relaxation before the baby comes, a spa gift set is another excellent baby shower gift. This kit can include comforting items such as bath bombs, lotion, soaps, sugar scrubs, and handmade fringe towels.
Choose from any of these items to build your own spa gift basket for the mother-to-be in your life.
Soaking salts are another self-care item to use at bathtime to help mothers and expecting parents relax in the bathtub. Our soaking salts are all-natural, hand-blended with pink Himalayan soaking salt, and infused with essential oils and other soothing ingredients to help you decompress the mind and body.
A special note: These salts help support more than one mother, as they offer job training and career help to young mothers in under-resourced communities in Chicago, Illinois.
Our bath bombs make the perfect addition to a warm bath. Give the gift of relaxation with our essential oil-infused bath bombs.
Containing natural ingredients that promote wellness and calm, like dried herbs and Himalayan salt, these make the perfect baby shower gifts for anyone. Consider giving mom a luxuriously comfortable bathrobe as the perfect complement for bathtime.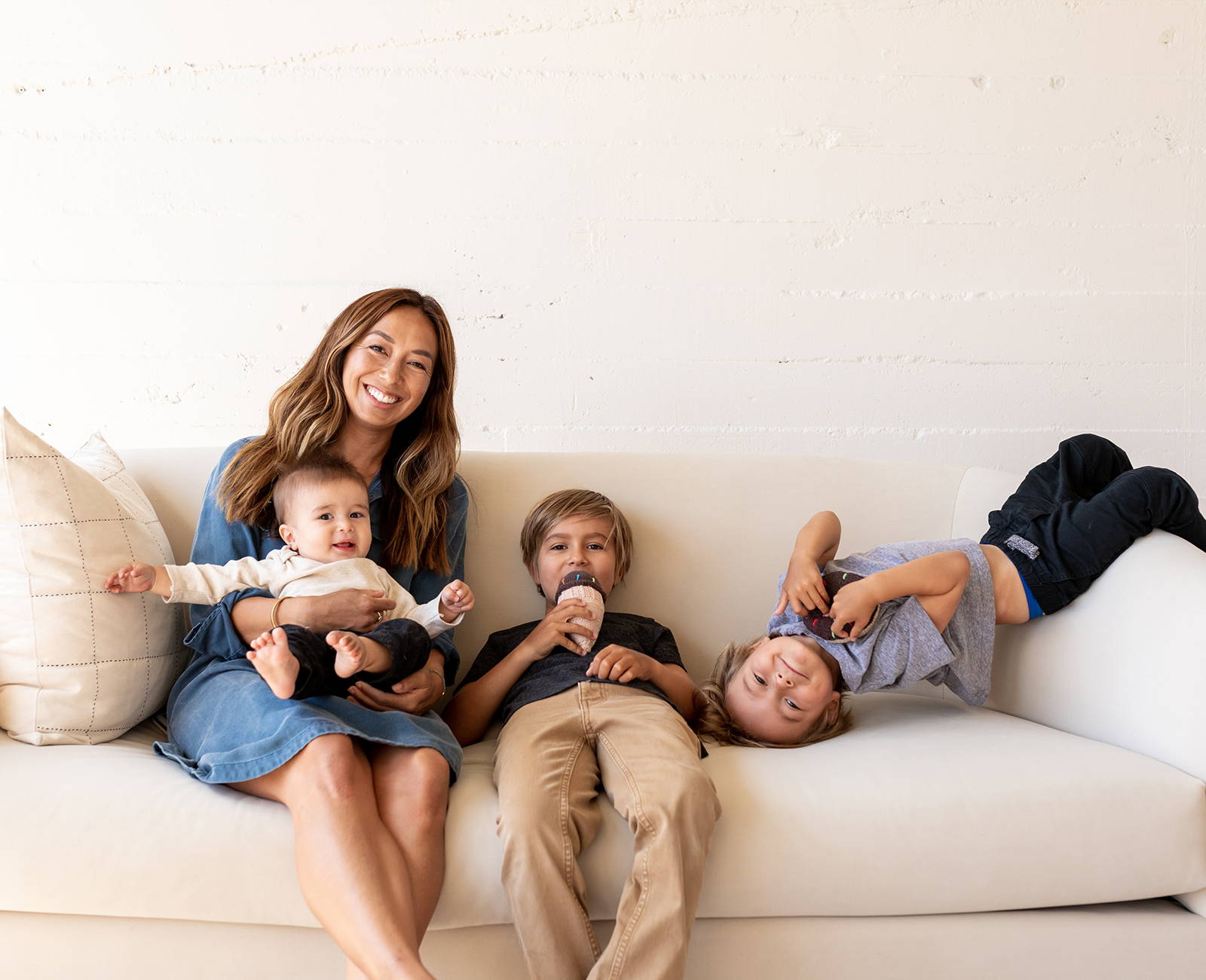 FOR THE WHOLE FAMILY
While mom and baby are the two most important recipients of a baby shower, it's important to keep the whole family in mind. Gifts the whole family can use include burp cloths, baby carriers, and diaper bags.
You can also give gifts that will help the other family members and caregivers feel appreciated. For instance, if a family with older kids is welcoming a new baby, consider getting gifts for siblings as well to help them feel included. Take a look at gifts for the other parent as well.
Below are some baby shower gift ideas the whole family will be able to enjoy:
Candles can transform homes into warm, comfortable spaces that welcome all those inside. They're excellent for keeping your home smelling good and keeping minds at ease. Whether you like fruity fragrances, woodsy fragrances, or floral fragrances, having the perfect candle can take home décor to a new level.
If you're not sure what to give a family for a baby shower, consider picking out a heartfelt candle. With a variety of fragrance options and sayings like "cheers," "congrats," and "celebrate," there's no better way to help a family welcome home their new baby.
We also offer personalization options if you'd like to gift a candle to a family. Use fragrance as a way to send a meaningful message and heartfelt congratulations to the expecting family by personalizing a candle.
They say a picture says a thousand words, and it's true. Life's moments fly by too fast not to capture the sweet moments on camera. Taking photos isn't always the hard part. It's what to do with these photos that isn't so easy.  
Luckily, our handmade picture frames are a great gift to display newborn and family photos. These frames capture and display all the sweet moments as the new baby grows up. All our keepsake frames are crafted in India and carefully made over the span of weeks to perfect the pattern and technique.
Purchasing a picture frame from our store helps support artisans in India, offering help and reliable income. Supporting arts across the globe is essential to supporting economic wellness, making a social impact, and improving cultural awareness.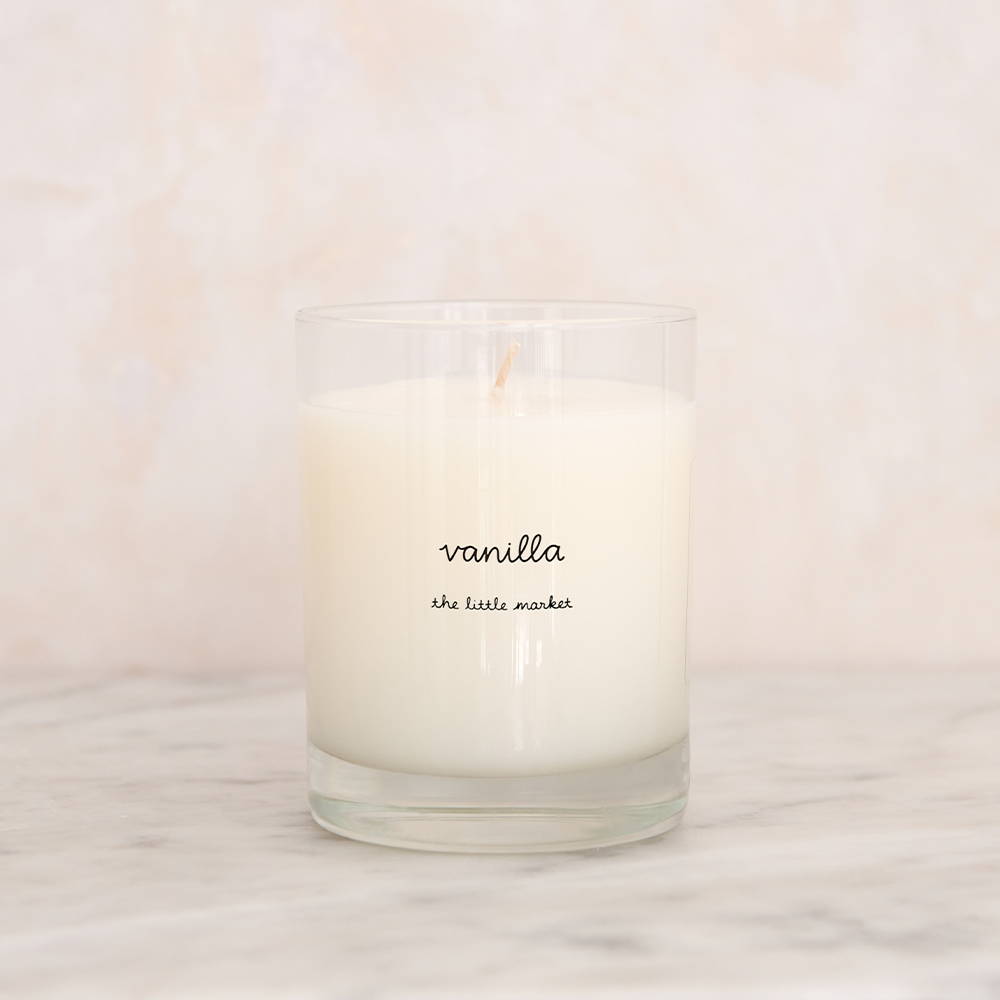 SHOWERED IN LOVE
Finding the perfect baby shower gifts can help make a memorable and loving baby shower.
We consider it an honor to attend a baby shower. Supporting a family in their decision to love and care for a baby is a treasure, and finding gifts that help support artisans and those in need across the globe is an even greater honor. If you're not sure how to shop for your friend or loved one's baby shower, these gifts are a great place to start.