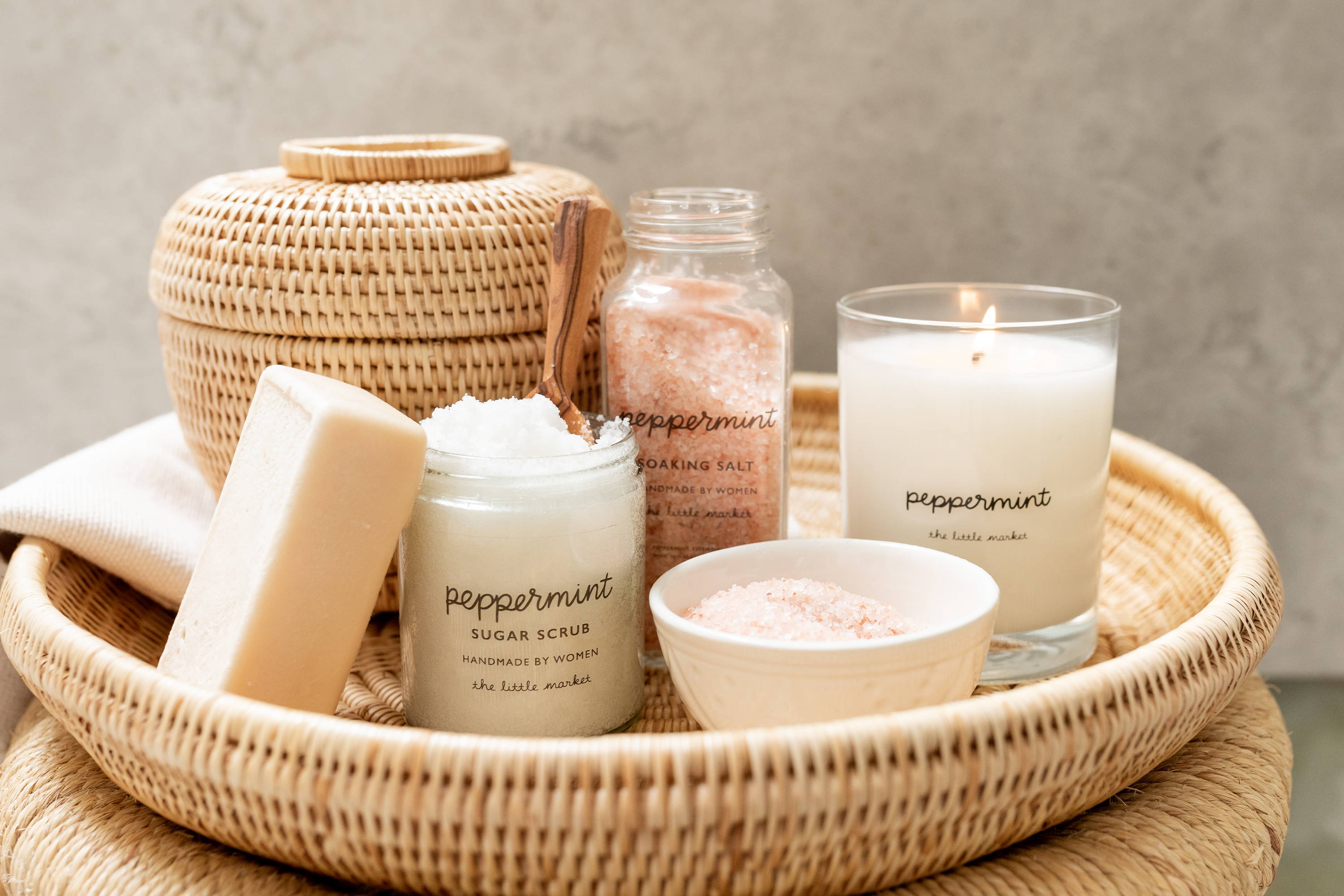 Having family members and friends over for the holidays is fun but sometimes overwhelming. On top of preparing meals for your guests, accommodating their bedrooms if they're staying the night, and keeping them entertained throughout their stay, there's a lot you have to do.
Luckily, we are here to share everything you need to know about how to be an excellent host to your guests. Plus, we'll cover how you can spice up your home to make it feel welcoming, warm, and ready for the holiday season.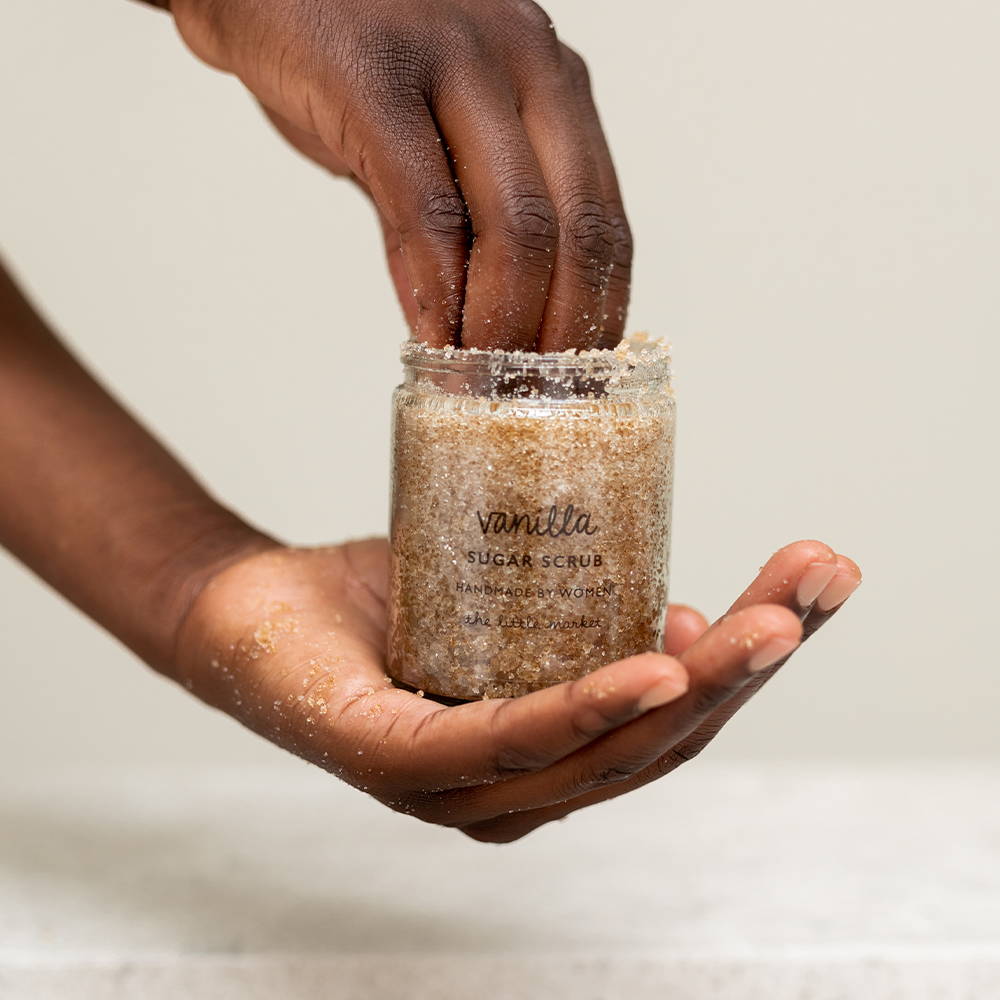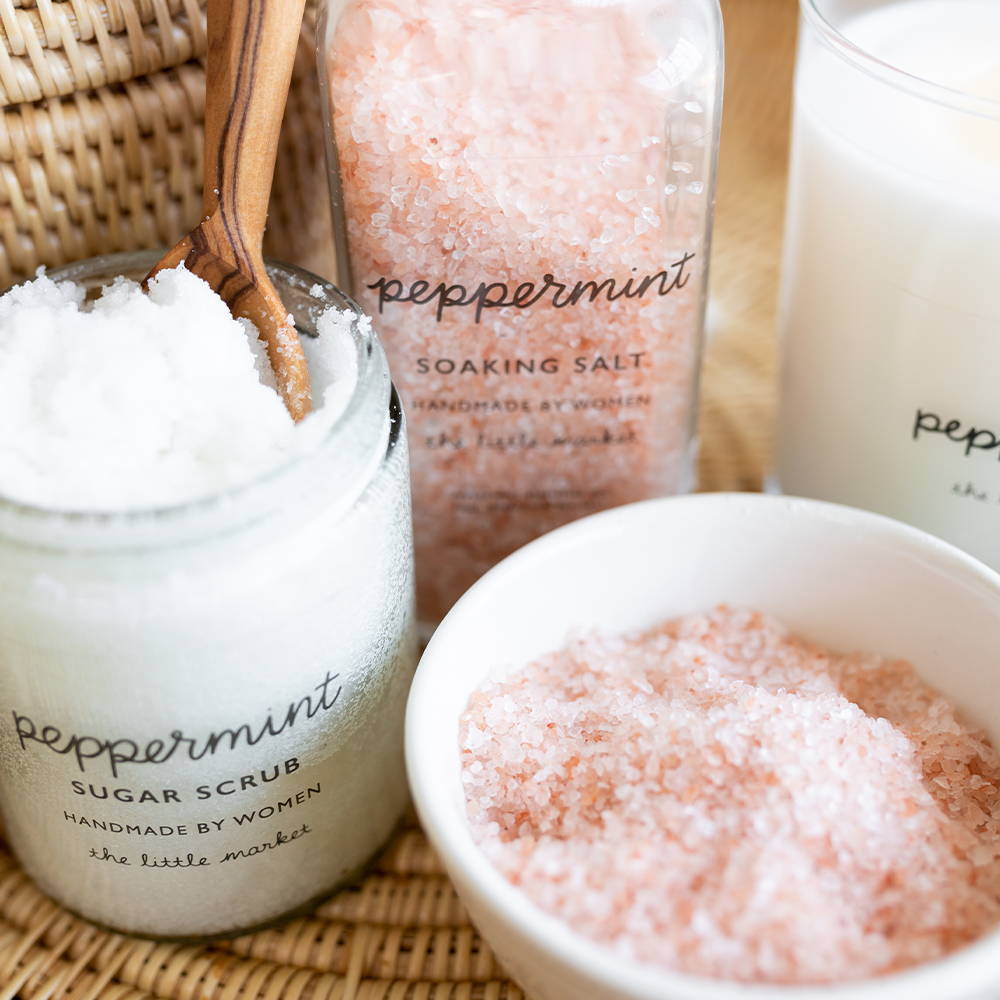 Christmas décor is all about the details: From the typical Christmas tree decorations to displaying a bowl of ornaments, there are many ways you can get creative with your Christmas decorating. Every room can get a dash of holiday cheer, including the bathroom.
Here are 11 Christmas bathroom décor ideas that are on-trend to take your home to the next level.
Fill Your Space with Christmas Candles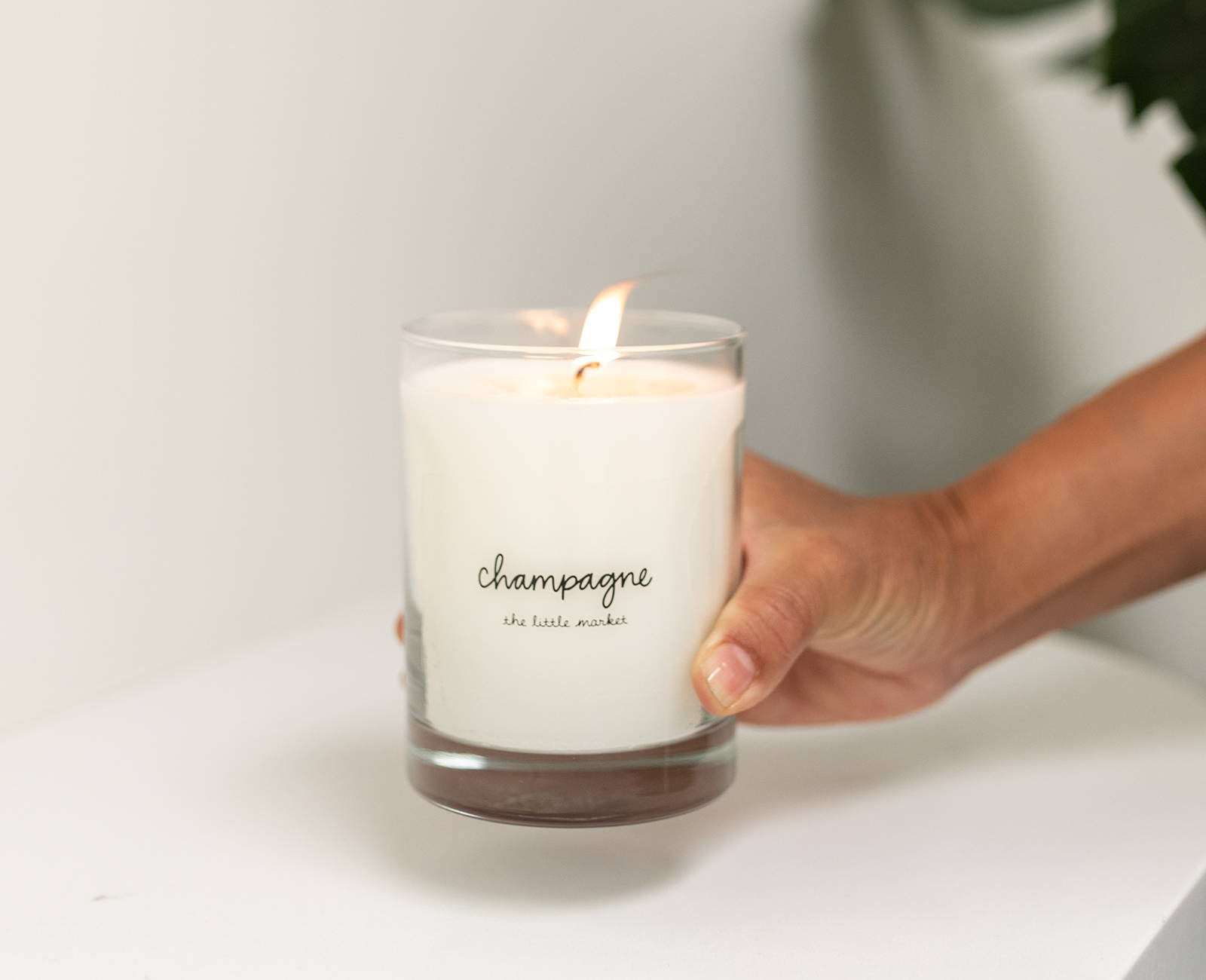 When you think of the bathroom, you may not think of a space you need to decorate. However, with showering, getting ready, and actually using the restroom, your guests will likely spend a significant amount of time there.
So, it's important to have the perfect space and the perfect Christmas décor. Christmas candles are not only an excellent option to make your bathroom feel cozy, but they add a special touch for the holiday season. Candles also provide a range of aromatherapy benefits. Leave some matches in the bathroom and let your guests keep this space smelling fresh and like the holidays.
Our Home for the Holidays Candle is handmade in the United States and supports women who have resettled as refugees. These artisans make these candles by hand, earning a livable wage and sustainable income and receiving access to job training.
Enjoy this beautiful design as well as the fragrance of your choice in this candle. You can also take a look at our simple Merry Christmas Candle or our Feliz Navidad Candle to display in the bathrooms throughout your home. Choose from fragrances like anise, apple, apple cider, cinnamon, citrus and sage, and more.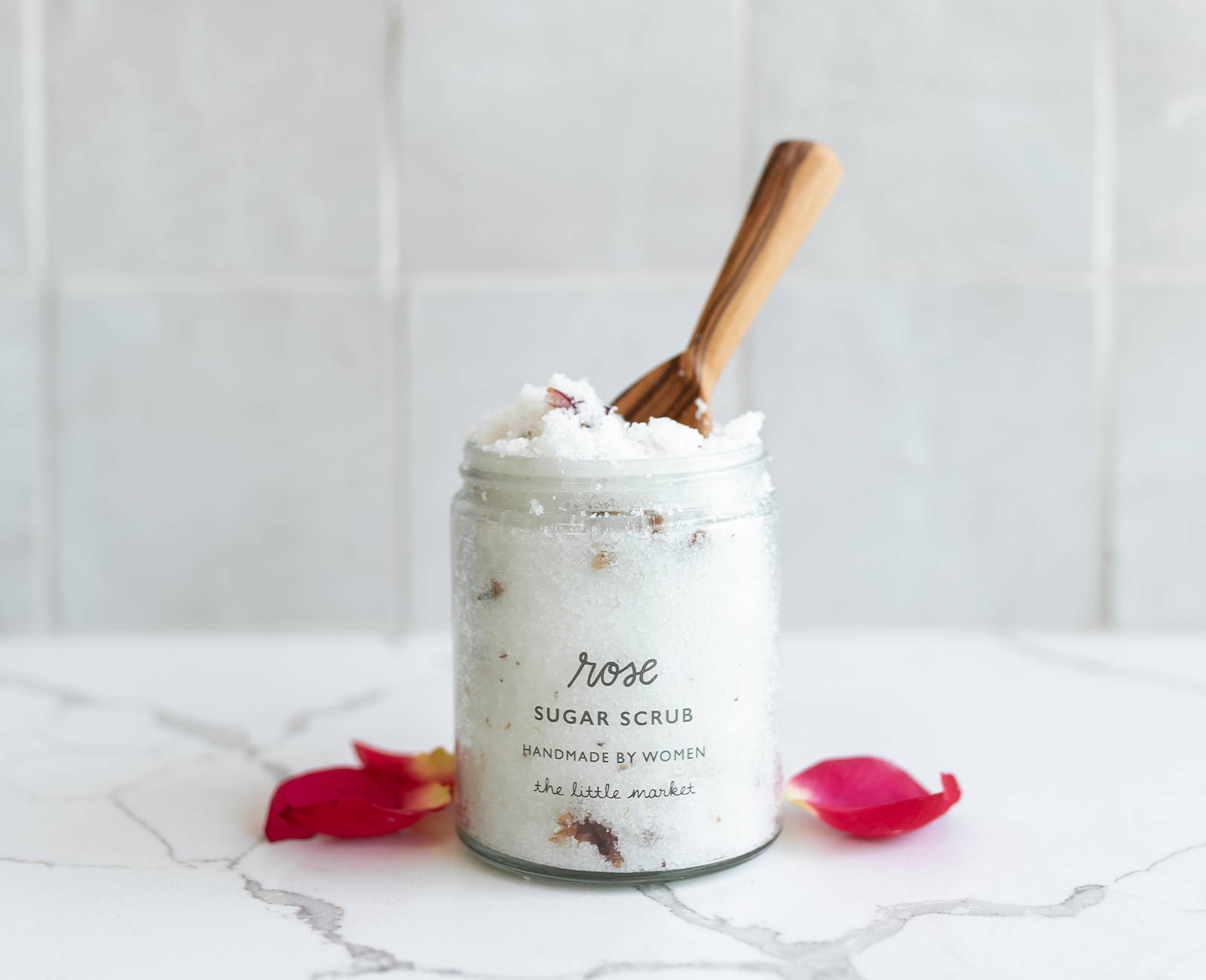 Keep Everything Organized with Baskets
When you invite guests into your home, they also bring their belongings with them. From makeup bags and hair accessories to toiletries and more, your guests will be adding to the items you already have in your bathroom. This might make your bathroom feel a bit cluttered.
Prepare for your guest's items and the clutter by stocking up storage. Baskets are a festive, unique way to store necessities and act as both storage and décor in the bathroom. Fill your baskets with towels, toiletries, extra toilet paper and products, and anything else you want to tuck out of the way.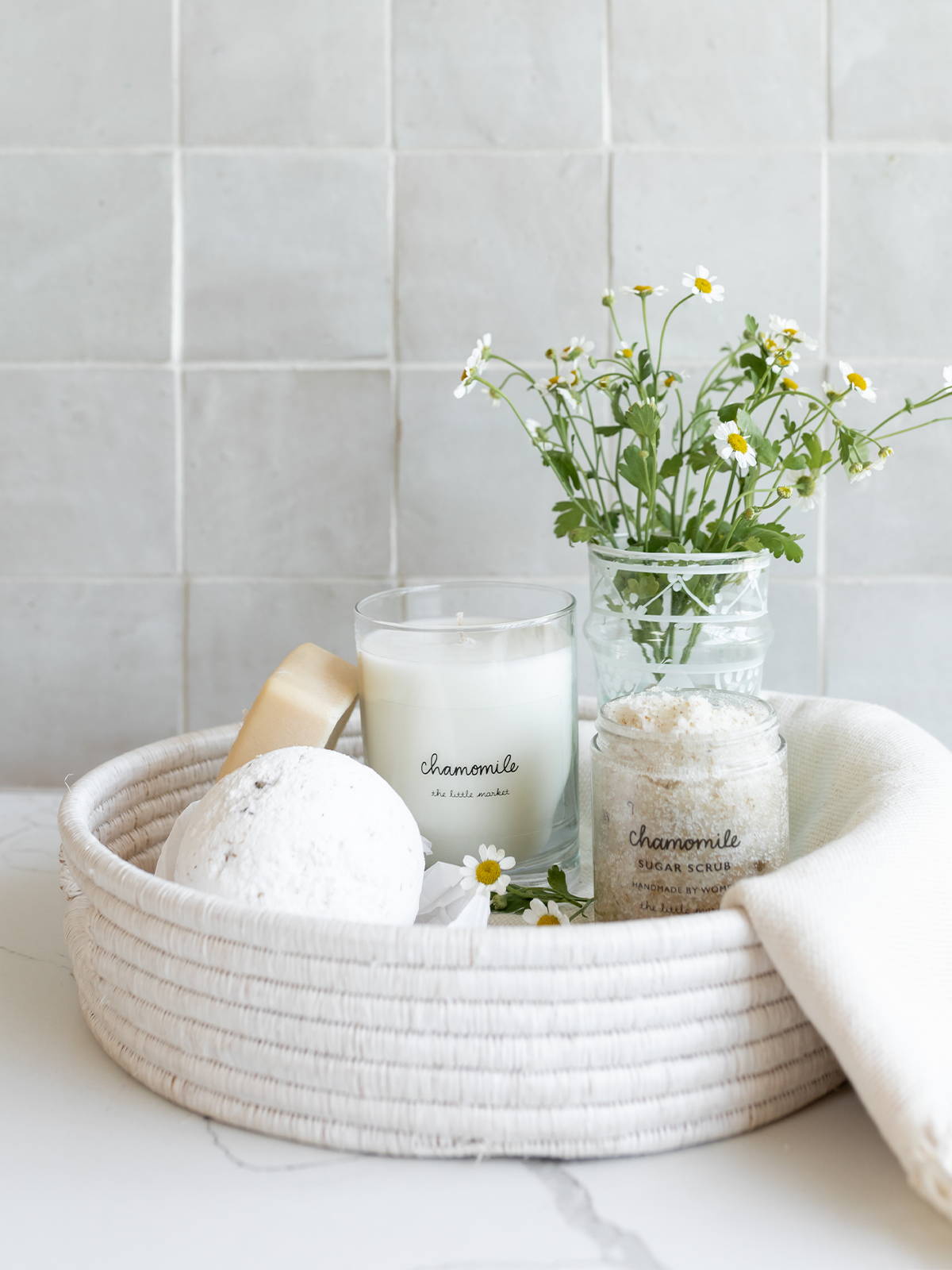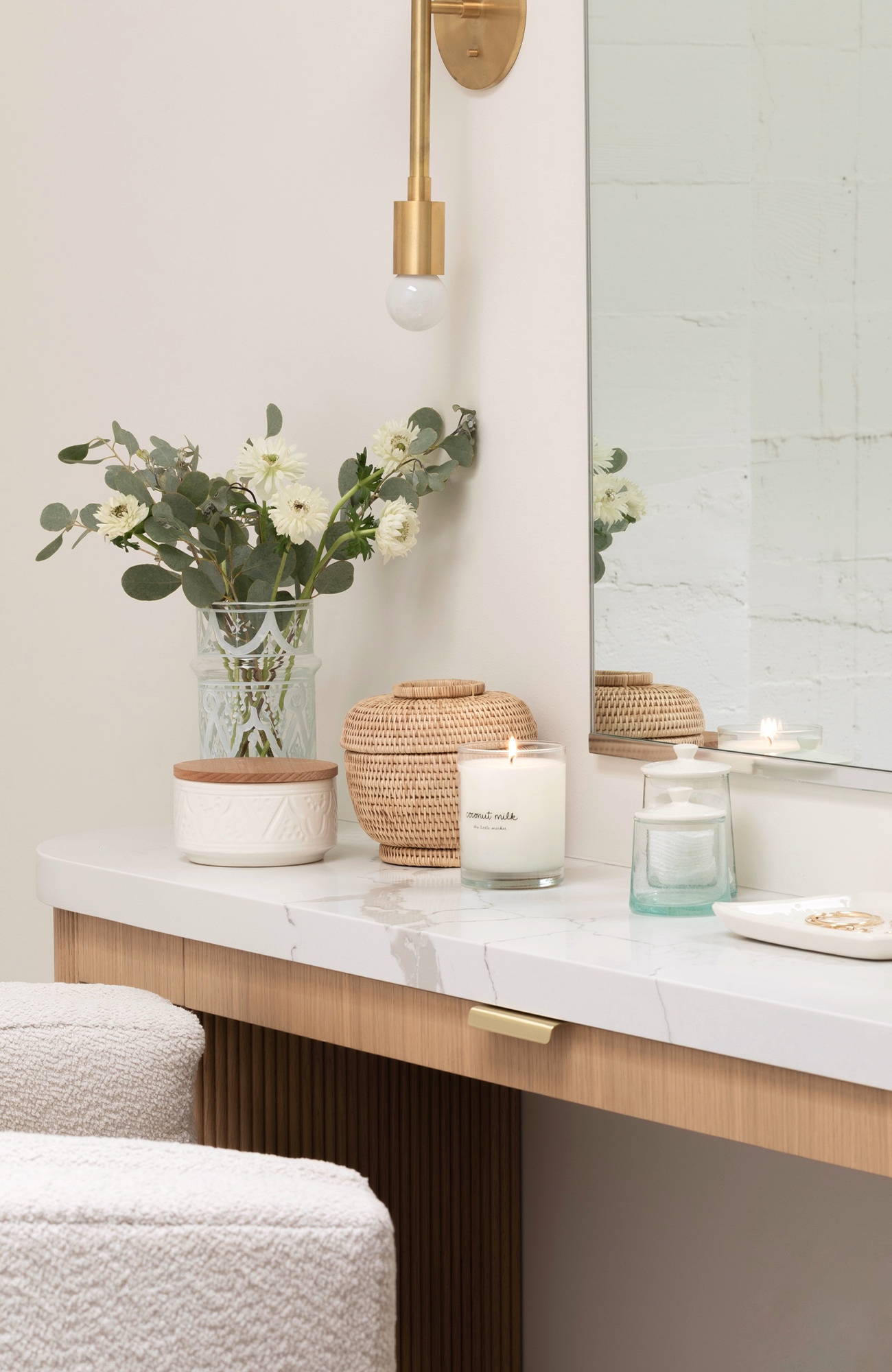 Our floor baskets are handmade in Bangladesh, Ghana, and Tanzania and support women weavers. These baskets are perfect for organizing your bathroom while making it feel warm and welcoming.
Want to store odds and ends but don't want your guests to see? Lidded baskets might be the answer you were looking for. Available in a range of sizes, you can find the perfect addition to your bathroom. If you're looking for a specific size or color, you can also take a look at our collection of handmade storage baskets here.
For an additional touch of whimsy, use Christmas-themed jars to hold your toothbrushes, cotton balls, and other bathroom necessities. This is a wonderful chance to repurpose old glass jars for a combination of beauty and sustainability.
Fill Your Space with Christmas Candles
Adding farmhouse décor to your home and bathroom is an excellent way to emphasize the Christmas theme and add a bright, homey feel to your space. The renovated farmhouse theme has soared in popularity and is a beautiful way to open up your space. Farmhouse décor is often expressed by adding light fixtures and rustic pieces.
An excellent way to embrace farmhouse accents in your Christmas bathroom décor is to use natural colored items. This includes neutral tones, wooden materials, woven décor, and the perfect light color palette.
Our Acacia Wood Rectangular Bowl is a great way to add natural wood tones to your Christmas bathroom décor and accentuate your farmhouse look. Each wooden piece is handmade in the Philippines and can act as both storage or a serving tray during meals.
Our Triangles Frame plays on a beautiful triangle pattern while offering different shades of off-white. For a fun craft, place leftover festive wrapping paper in the frame for an environmentally friendly decoration.  
You can also consider farmhouse-style wall hangings like our Macrame Wall Hanging. This will brighten your space and add a unique texture to your wall décor in the bathroom.
Each wall hanging is handmade in Bangladesh, supporting the artisan women there. Creating these pieces provides fair wages and skill development to bolster their local economies and strengthen their communities.
Embrace Green, Cream, and Gold
One of the most soothing color palettes of the Christmas season is green, cream, and gold together. These colors reminisce on Christmas trees, ornaments, stars, and cozy blankets. So, adding touches of these colors in your Christmas bathroom décor is a great way to decorate for the season.
Have Some Festive Foliage
Grab your nearest vase and add some fake greenery to it. You can opt for pine tree leaves, pine cones, and even branches with holly berries. You'll be able to find these at your local craft or flower store. If you don't want to shop for foliage, head to your backyard.
If you have any pine trees or bushes nearby, snip off a few pieces to display as part of your Christmas bathroom décor. Want to add some fake snow? Grab a few cotton balls and gently pull them apart until you get a thin layer of cotton. Display this on top of your pine needles to bring the majesty of the outdoor world into your home.
Pull out your favorite jar or handmade glass vase. Our Moroccan Handmade Glass Vase in white features intricate designs hand-painted on each glass. This piece displays a lovely white design that can seamlessly evoke a winter wonderland when paired with the proper foliage.
Go All Out With Red and Gold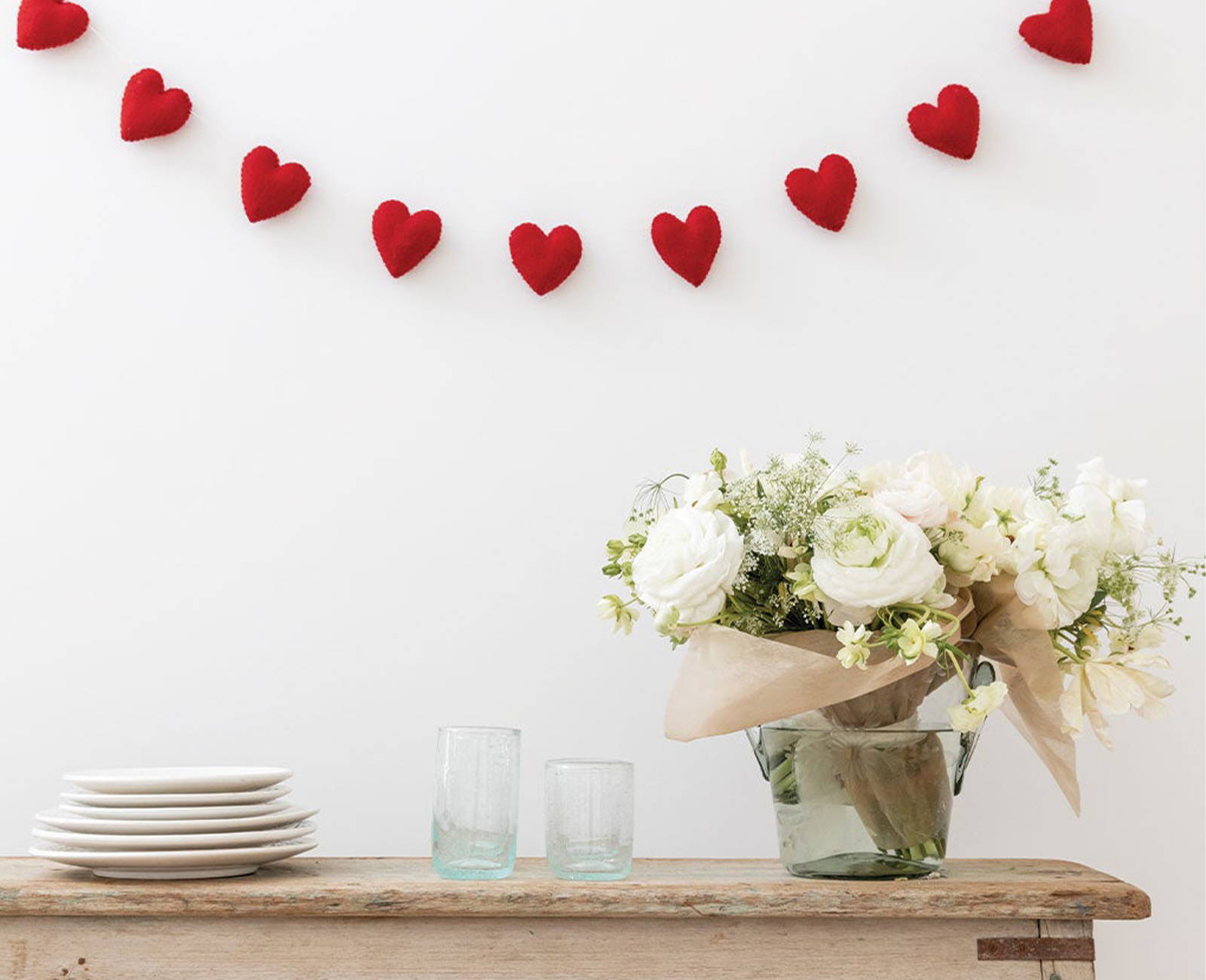 A garland is an excellent way to add a fun accent to your wall. You can display a joyous message or simply use shapes to make your space feel ready for the season. What color garland should you look at? When it's Christmas, you can never go wrong with a deep red.
Our Star Felt Garland and our Heart Felt Garland are beautiful ways to add a pop of red to your bathroom décor. Consider displaying these over the bathroom mirror, by the sink area, or on the walls. Add a few gold accents to your bathroom with some ribbon, confetti, or artwork on the walls.
You can also consider complementing your garland's colors with similarly colored accessories like your shower curtains, bathroom mats, and rugs. These will help your space embrace the holiday cheer.
All our felt garlands are handmade using felt materials by artisans in Nepal. Each purchase supports these artisans and allows them to access formal education and skill training.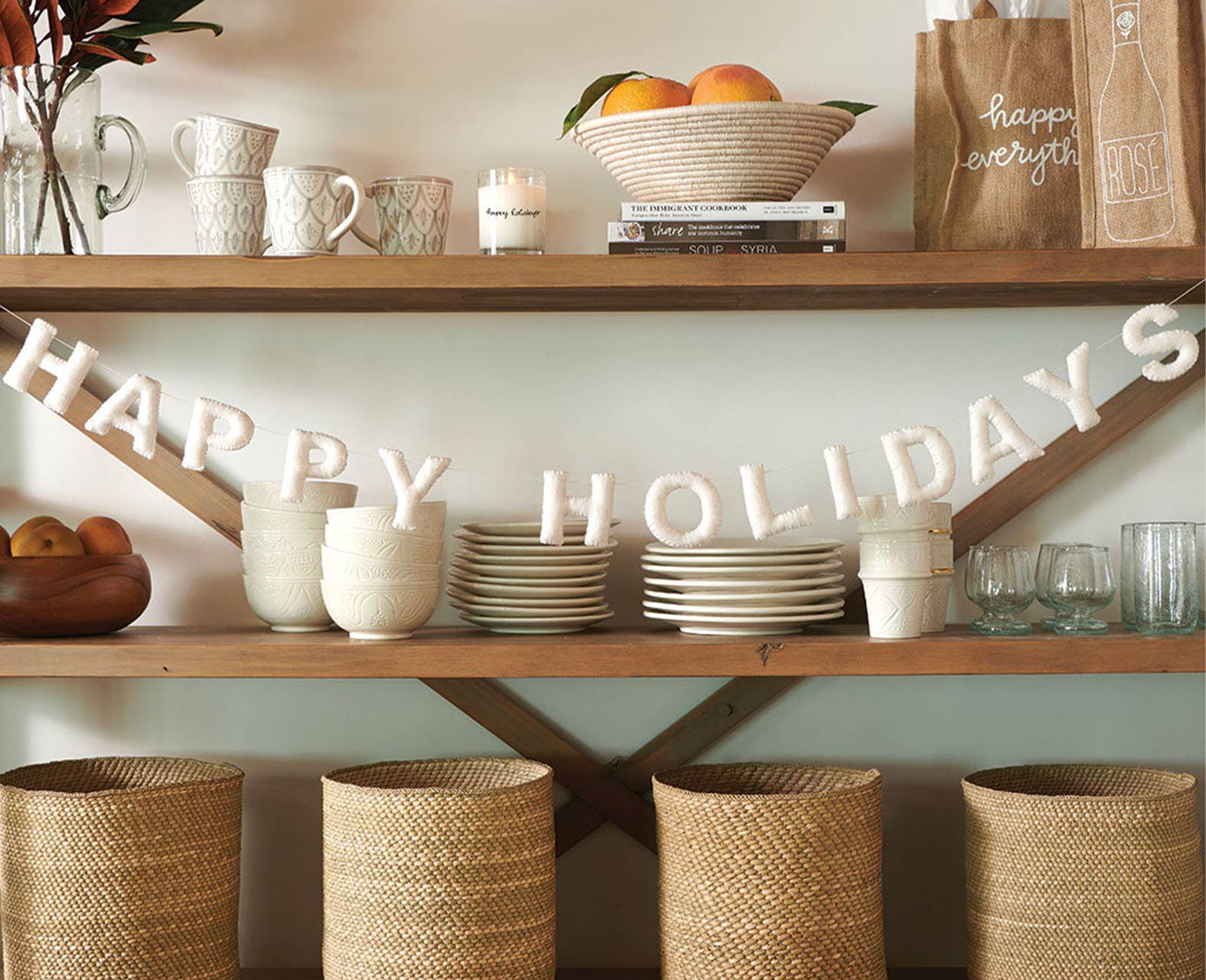 Use Towels for Pops of Color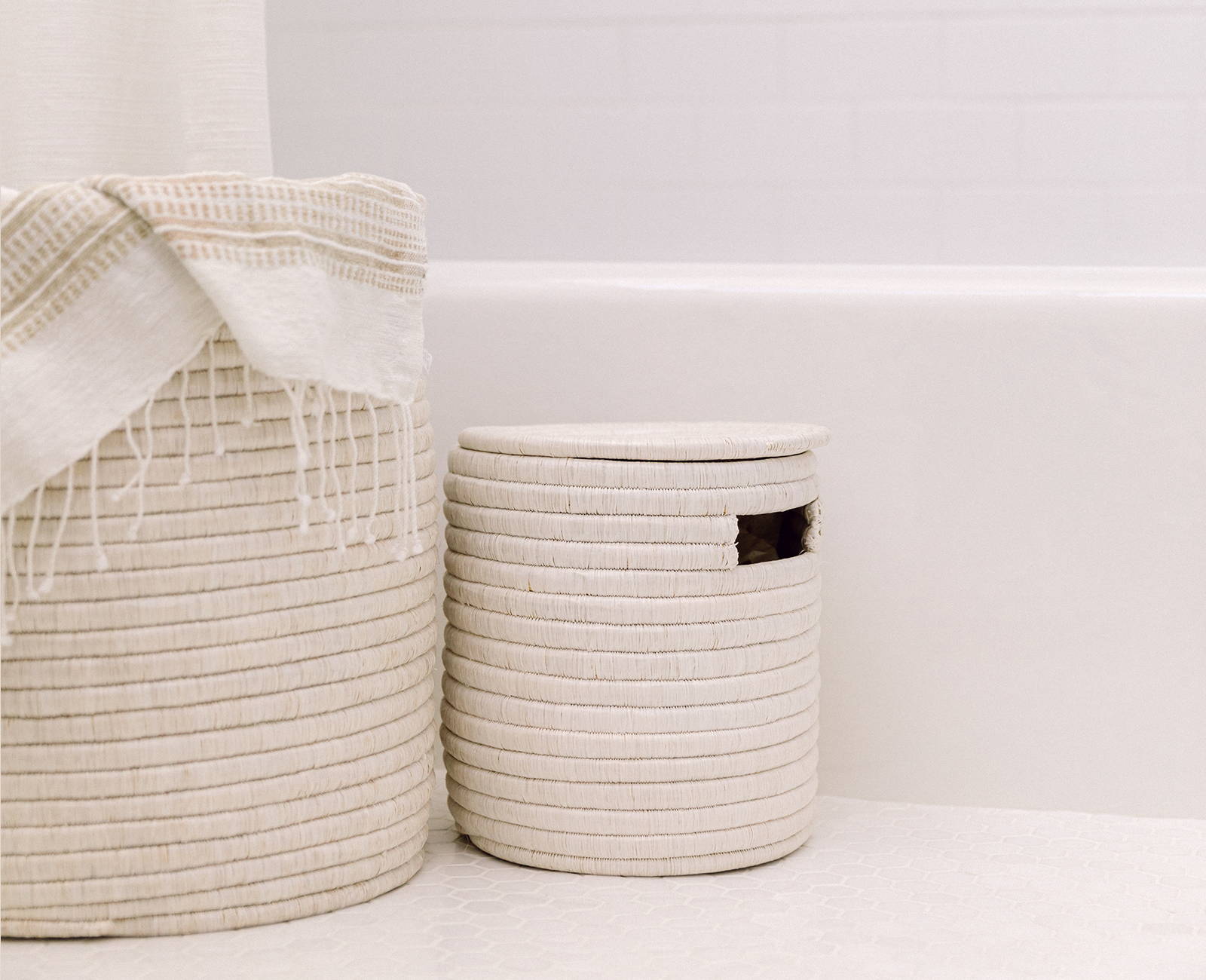 When it comes to decorating your bathroom for the Christmas season, start with what you already have in your bathroom. Your guests will need to use towels, so why not find towels in colors of red, green, or cream or even with fun Christmas designs on them?
Our Waffle Weave Fringe Towel is an excellent neutral piece that will complement your heavier Christmas colors and be the perfect hand towel for your guests to use.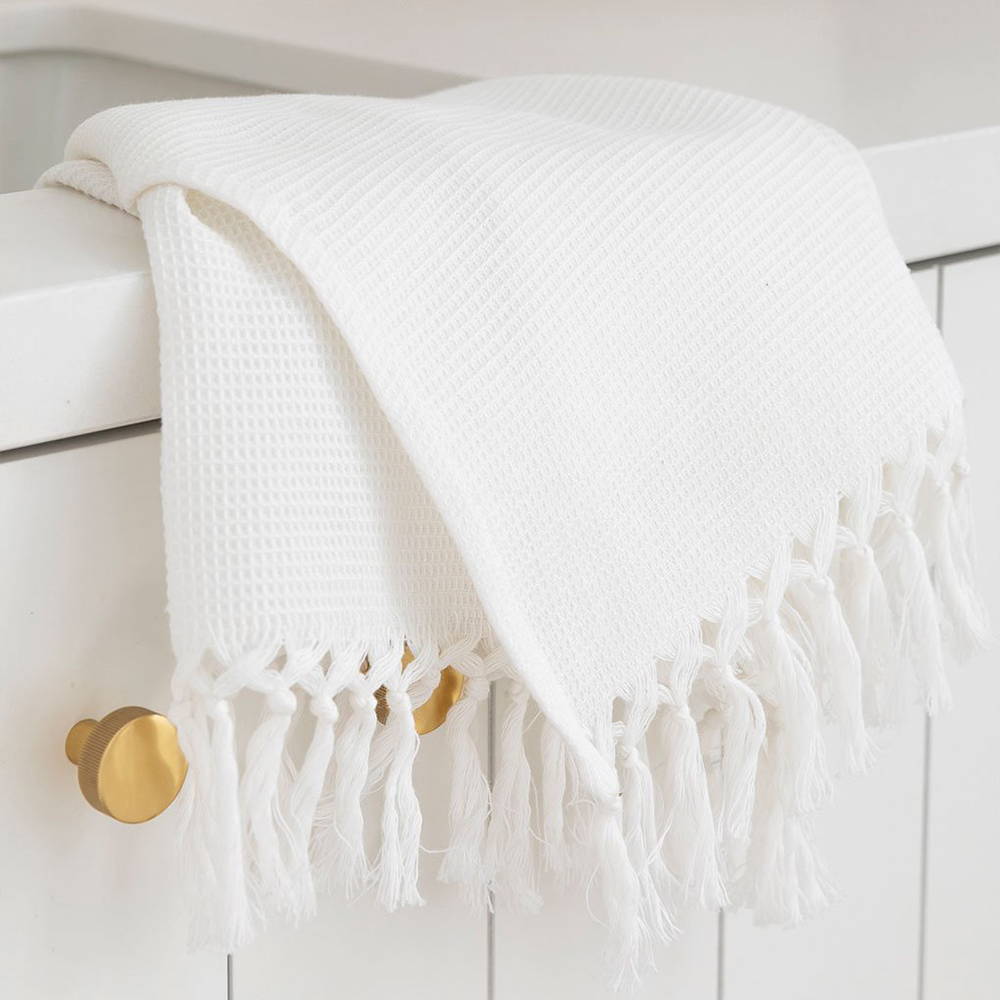 Plants and Poinsettias Are Your Friends
During the holiday season, plants add a special touch to your seasonal display. Wintertime plants can turn any space into something that feels fresh and bright.
From houseplants and flower arrangements with poinsettias to artificial plants and greenery clippings from your outdoor plants, there are countless ways you can display plants in your bathroom.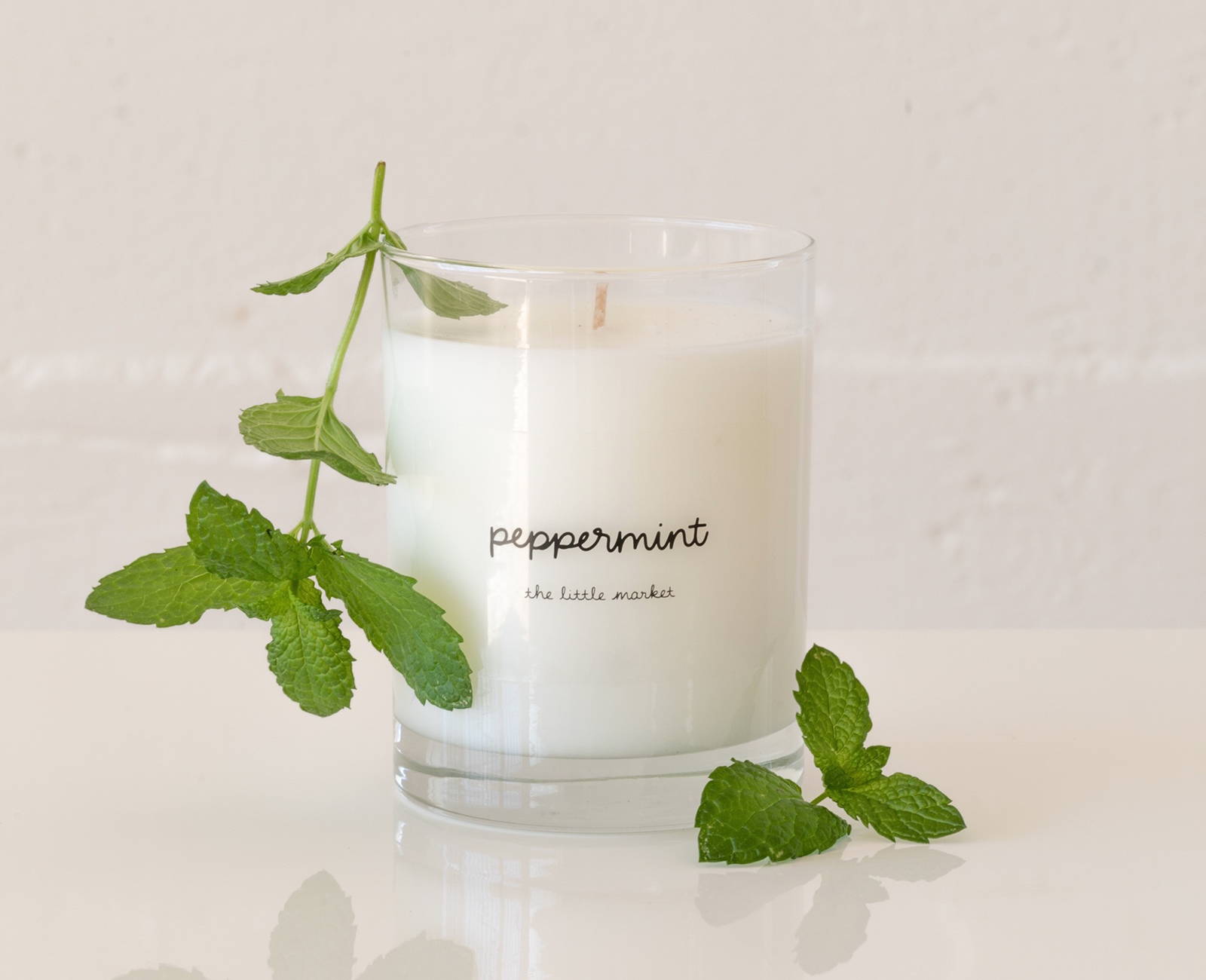 Candy Canes Everywhere
Candy canes are a great way to have mints for your guests that embrace the theme of your holiday decorations. Consider having a jar of candy canes for your guests to enjoy or using candy canes as bathroom decorations.
Hang Christmas Ornaments
Christmas ornaments don't have to be reserved for your tree. Consider using ornaments as a temporary art piece in your bathroom.
Here are a few easy ways you can display these beautiful items:
First, think about hanging them from a string around the space. You can create your own garland with ribbon and hang ornaments from there, or you can create bundles of ornaments that fall like windchimes from the bathroom ceiling.
You can also display Christmas ornaments in a basket. Our Rattan Woven Bowl is an excellent way to display ornaments, as is our Woven Basket in White.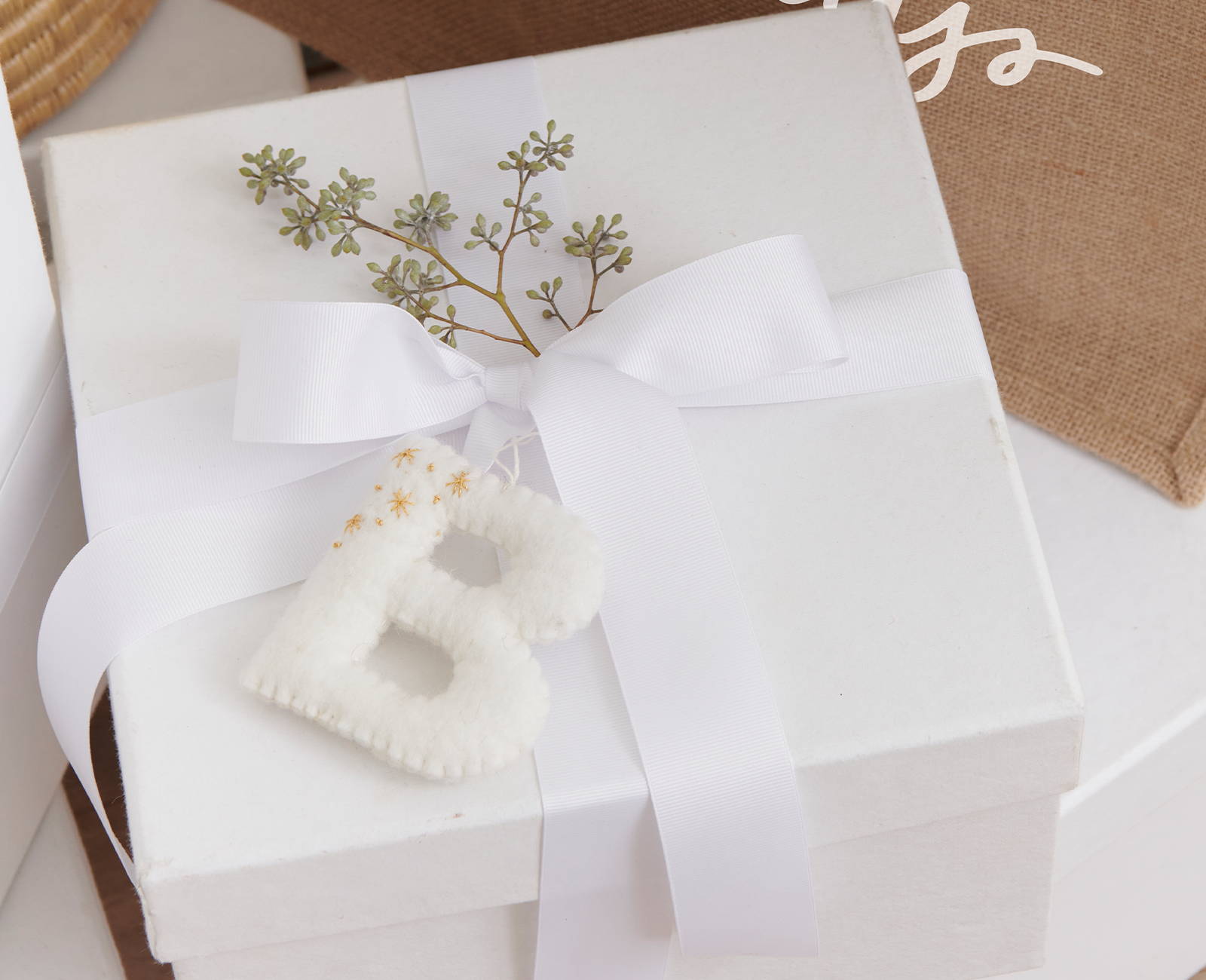 Happy Holidays to You and Yours
The holiday season is all about coming together and reminding those around us how dearly we love them.
Creating a space that feels cozy and embraces the holiday season is a great way to welcome travelers from far and wide (or even brighten the days of those whom we see every day).
Spreading holiday cheer is one of the simple joys in this world and a wonderful way to give back to those who enrich our lives simply by being themselves.