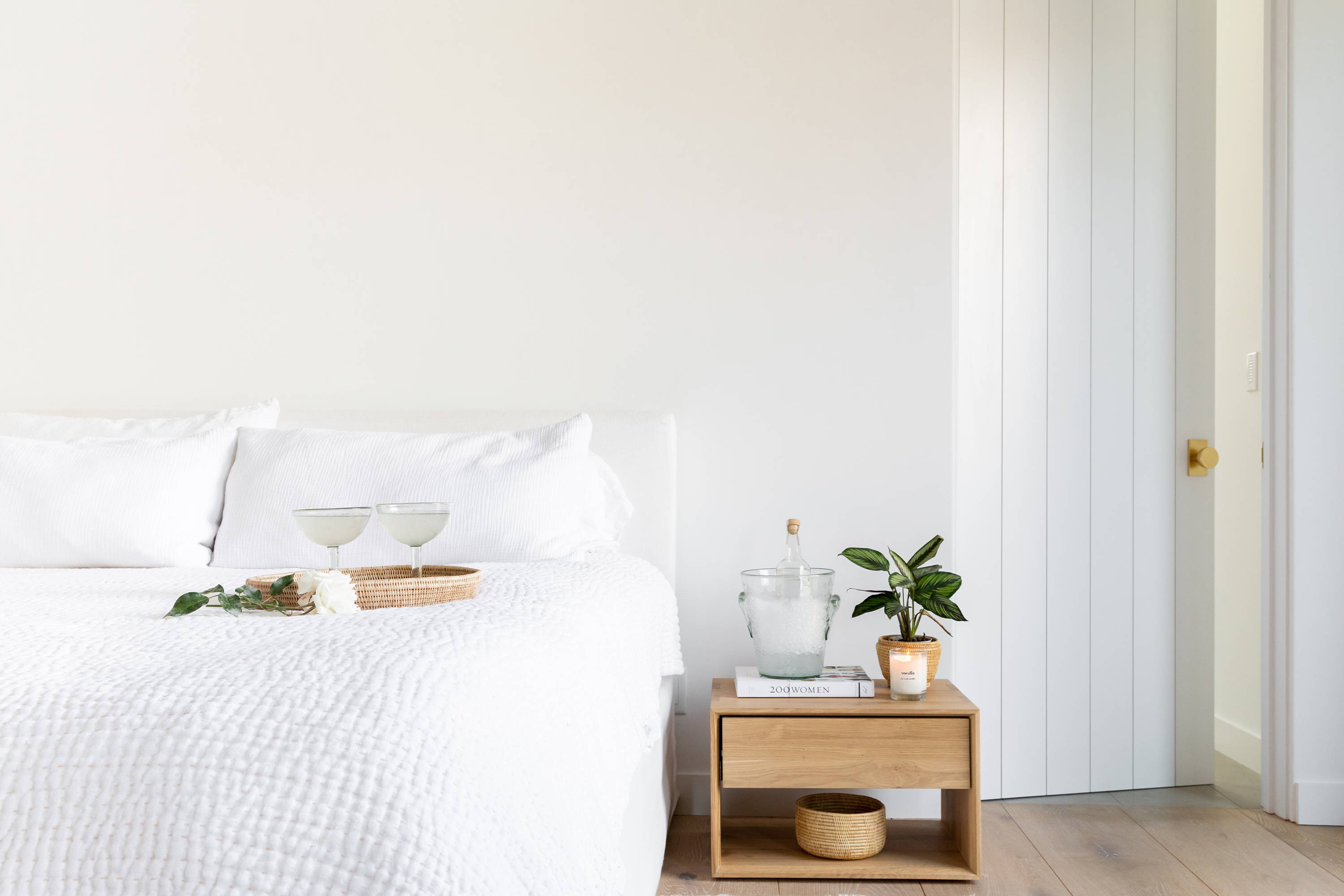 Picture the main rooms in your home. Your design. Look around — what makes you feel most at home in these rooms? It may not be a beautiful design element. Sometimes it's that practical detail or touch that anticipates your needs throughout the day.
Now picture yourself as a guest in someone's home. When you arrive there, and everything you could have wanted has already been anticipated before you even asked, don't your shoulders just drop in relief at the thought of it?
You can approach the design of your guest room with the same goal in mind. When you go that extra mile of thoughtfulness by anticipating your guests' needs throughout their stay, your guests will engage more deeply in enjoyment and rest while they are in your home.
Read on to discover ways to design your guest room space with thoughtfulness, practicality, and sustainable, relaxing beauty.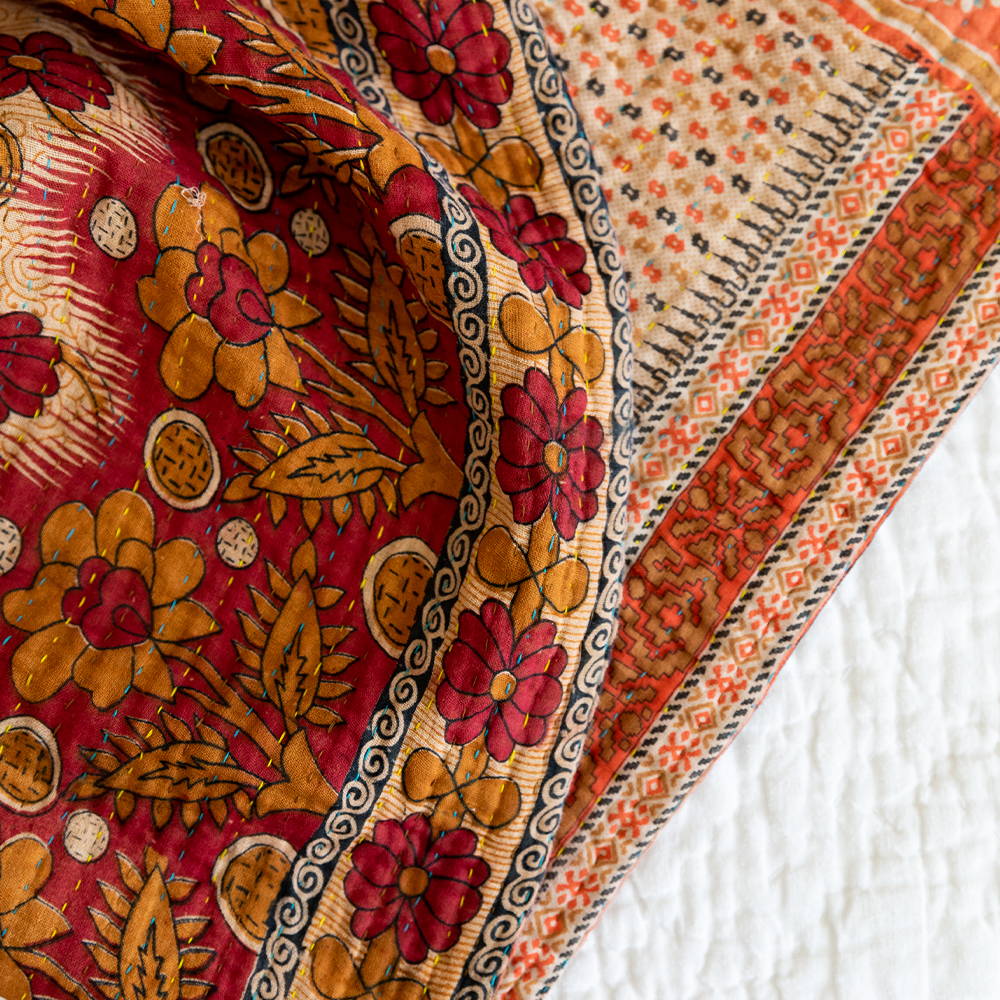 One of the most important first steps to designing your space is considering the color palette. Color impacts our minds, bodies, and emotions. Each color carries its own symbolic significance. You can be inspired, calmed, soothed, or energized simply by the colors that surround you.
Learn more about the psychology of colors as you design the perfect guest space. Color makes any space feel intentionally designed. Your guests will feel that much more welcome when they walk in.
At The Little Market, we have designed a way for you to search and shop by color on our website. You can search for products in natural, blue, gray, pink, or more.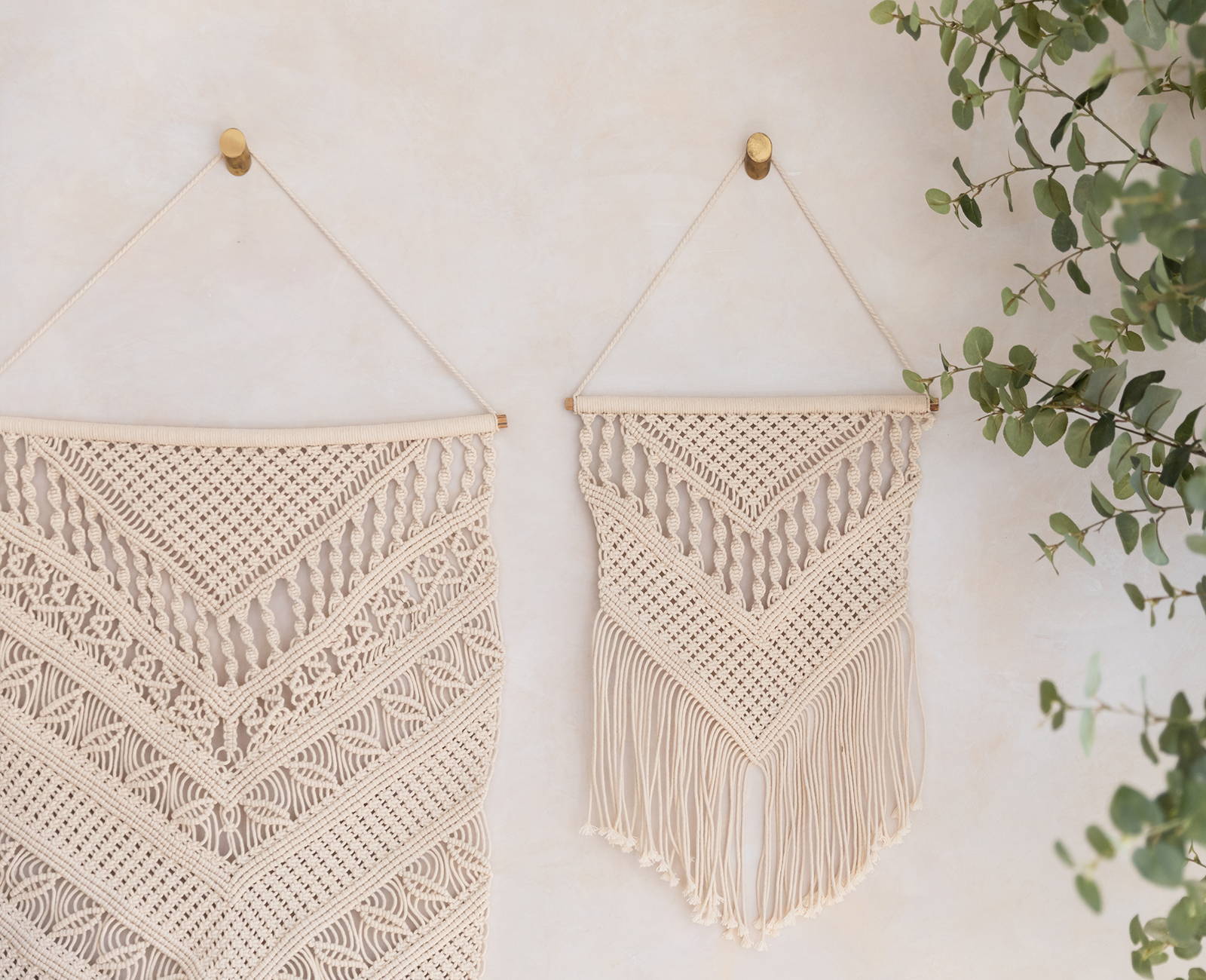 EXPERIMENT WITH WALLPAPERS
Wallpaper has officially made its way back on the design scene. Textures, patterns, and arrays of color can all be achieved in the room with a simple wallpapered accent wall.
So how can you go about choosing the right wallpaper for your guest space? Firstly, when you look at a wallpaper sample, pay attention to your initial reaction.
Does anything get stirred up in you? Are you breathing more deeply? Does it have that "yes" about it even if you can't quite find the words to describe why?
Think deeply about the patterns and colors and imagine them in repetition on your wall. How about something earthy and floral? Or bourgeois and vintage? What about something mild and dreamy?
Don't be afraid to go bold. Your guests will love the uniqueness of your design.
DON'T FORGET ABOUT HAMPERS
Hampers can add the perfect, intentional touch to a guest bedroom. Our natural woven hampers are one of our most versatile products. You can use them in different ways throughout the seasons.
All of our hampers are made from sustainable materials by weavers preserving age-old traditions.
You can use our lidded hampers in your guest space to store blankets, towels, or extra pillows while your guests are cozied up and dreaming.
You can also take that extra mile of thought and offer it as a place for your guests to keep their used clothes during their stay. Make the room a home-away-from-home where they can feel fresh and organized all week.
STORE CLUTTER IN WOVEN BINS
Some guest bedrooms work as multifunctional spaces in the home. We need to make room for those extra storage areas that we need access to but can't integrate into other areas of our home.
Create a clean, organized look with a bookshelf designed to hold woven storage baskets. Hide away cords, paperwork, electronics, or extra linens in our handmade woven baskets. You'll have easy access to your practical items without cluttering your guest space.
Go big with a floor-to-ceiling bookcase full of baskets for an eye-catching design. Maybe even keep a few baskets on the shelf empty. This will allow your guests to store their toiletries or travel necessities during their stay.
If you need even more storage options, order a bed frame with drawers underneath it. This often-overlooked nook is a great way for you to store your odds and ends while leaving the wardrobe or dresser open for company.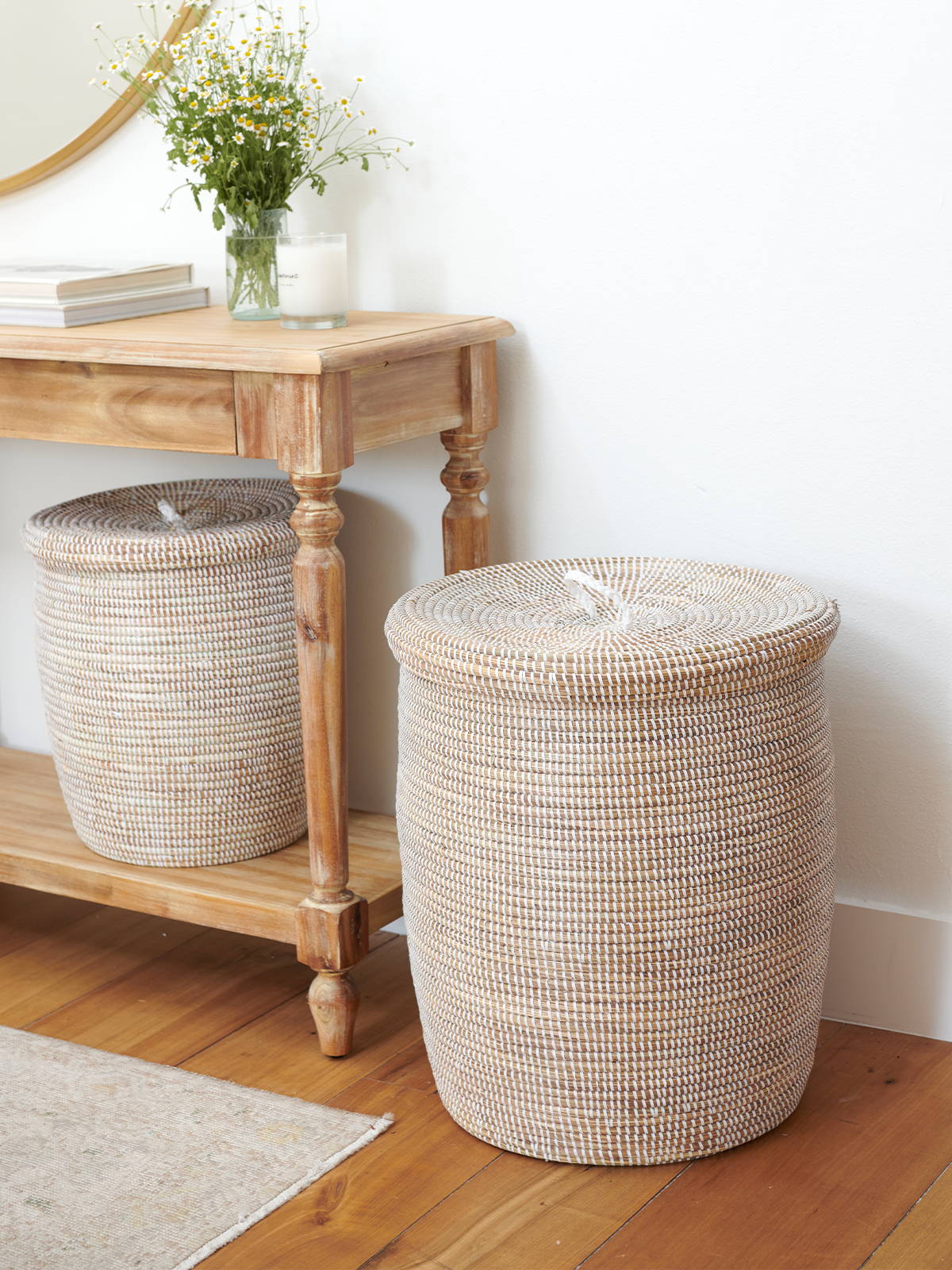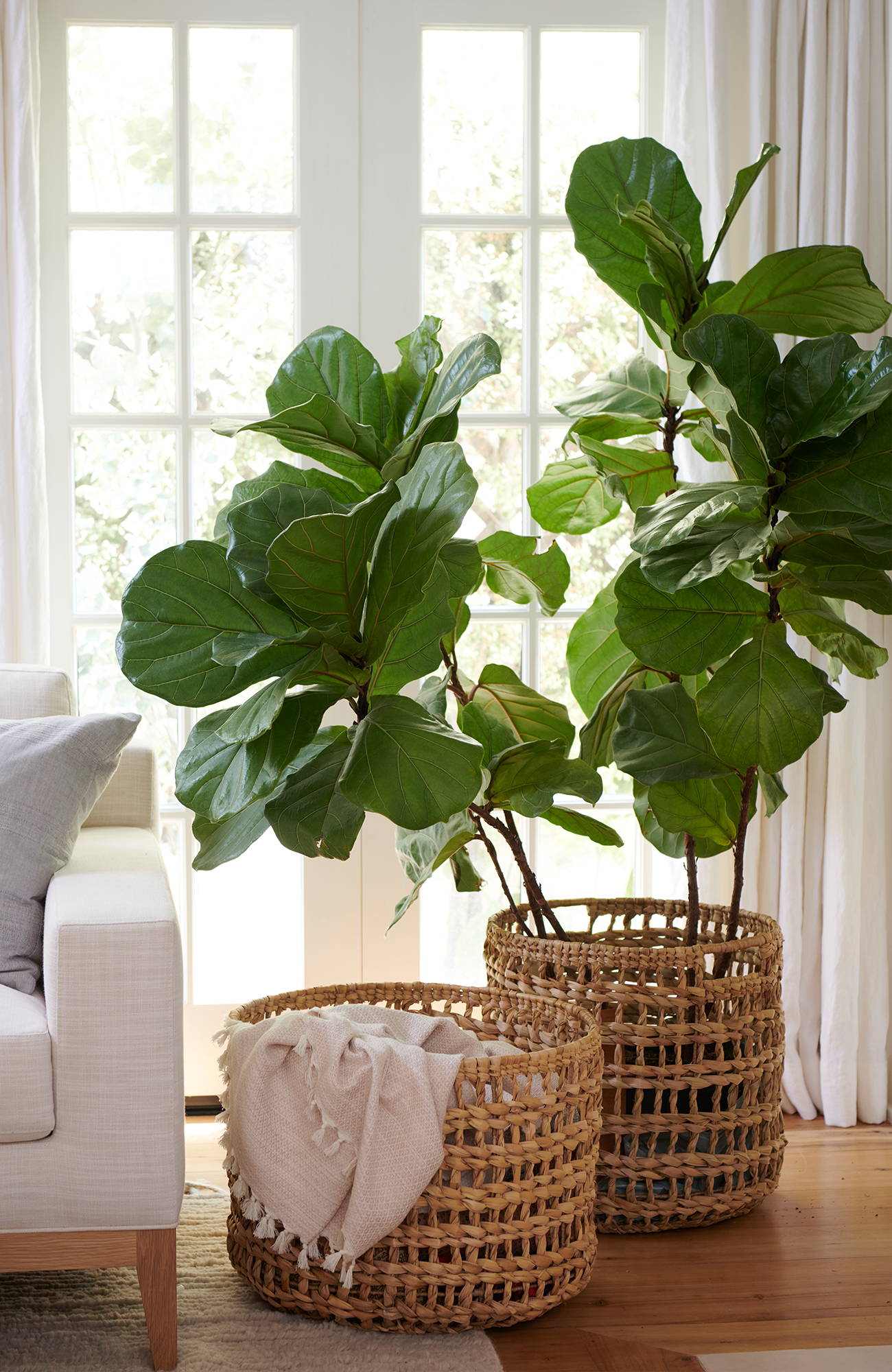 The more throw pillows, the better! But how can you live an environmentally sustainable lifestyle without sacrificing your love of design?
We have curated a line of interchangeable pillow covers so that you don't have to commit to one set of throw pillows. You can purchase one set of plain throw pillows and rotate out the covers.
Swap them out to mark the changing seasons or to create a different mood in the room. Go bold by mixing and matching textiles. Create a cozy mood with multiple of the same pillow covers. Small pops of color send vibrancy vibes all over.
ACCESSORIZE WITH PATTERNED QUILTS
Nothing makes a room feel homier than a beautiful quilt casually draped across the foot of the bed. Our quilts hold even more special significance.
Each of our one-of-a-kind kantha quilts is hand-stitched from sustainably repurposed vintage cotton saris. You can choose from small-, medium-, or large-sized quilts, and we have included how many hours it took for the artisans to stitch each one.
Our hand-stitched quilts are made in Bangladesh by artisan women who have survived human trafficking and abuse. Your purchase makes a difference both in the beauty of your guest bedroom and in the lives of these strong women.
GET COZY WITH THROWS
The best throw blankets beg you to reach out and touch. They wrap you up for afternoon naps and join you for an evening of watching your favorite show.
Our handwoven Fringe Throws create the perfect modern touch. Choose from Desert Rose, Natural, and Dusty Blue to give your guest room a subtle, inviting accent. The soft, woven fabrics add both texture and a hint of minimalism to your space.
A good throw tells your guests that this room isn't just for sleeping, but it's for lingering too. For the ultimate seating area, toss an extra blanket over the couch. Try your hand at intentional design by matching the throw to the rugs and curtains.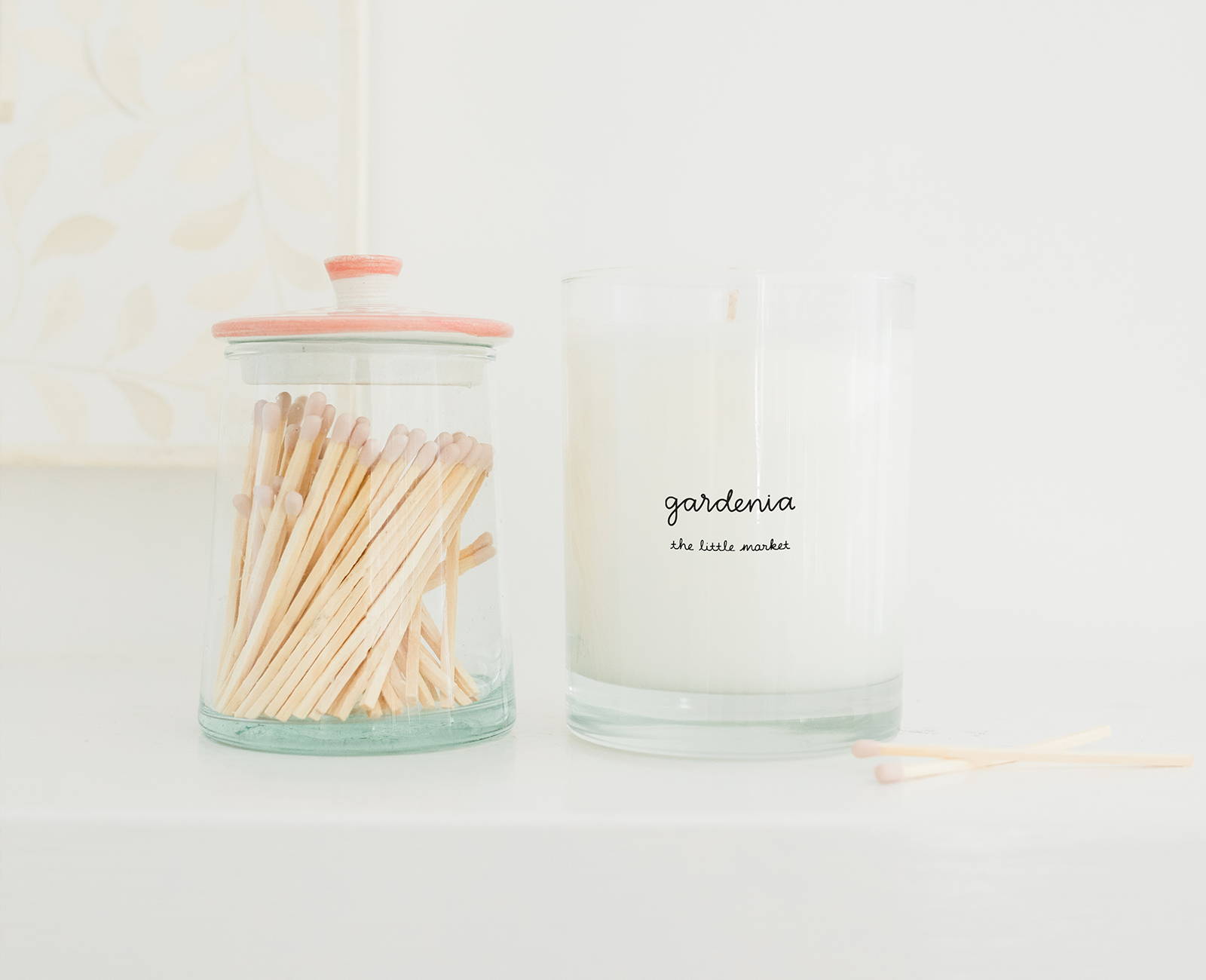 STOCK YOUR NIGHTSTANDS (WITH GLASS JARS)
Subtle practical accents will welcome your guests throughout their stay. The bedside table décor should be minimal, practical, and beautiful. Next to the tabletop lamp, accentuate the surface with one of our Lidded Glass Jars.
You can offer small storage space options for your guests to keep their small travel items. Allowing enough room for your guests to unpack their suitcases will ease their burdens and maximize relaxation.
Our jars come with hand-painted ceramic lids made by Moroccan artisans. They will make for the perfect subtle touch on your guest's nightstand.
Themes create cohesion in a space.
Do you enjoy spaces that feel bright, airy, open, and intentional?
Meditate on a minimalist design for your guest bedroom.
Are you more drawn to mismatched textiles, indoor greenery, and textured fabric?
A bohemian design may work best for you.
What about clean lines, bold colors, geometric patterns, and new technologies?
You will enjoy designing a modern space for your guests.
Both theme and color act as the scaffolding for your design. Deciding ahead of time will help you determine which décor will suit the space best.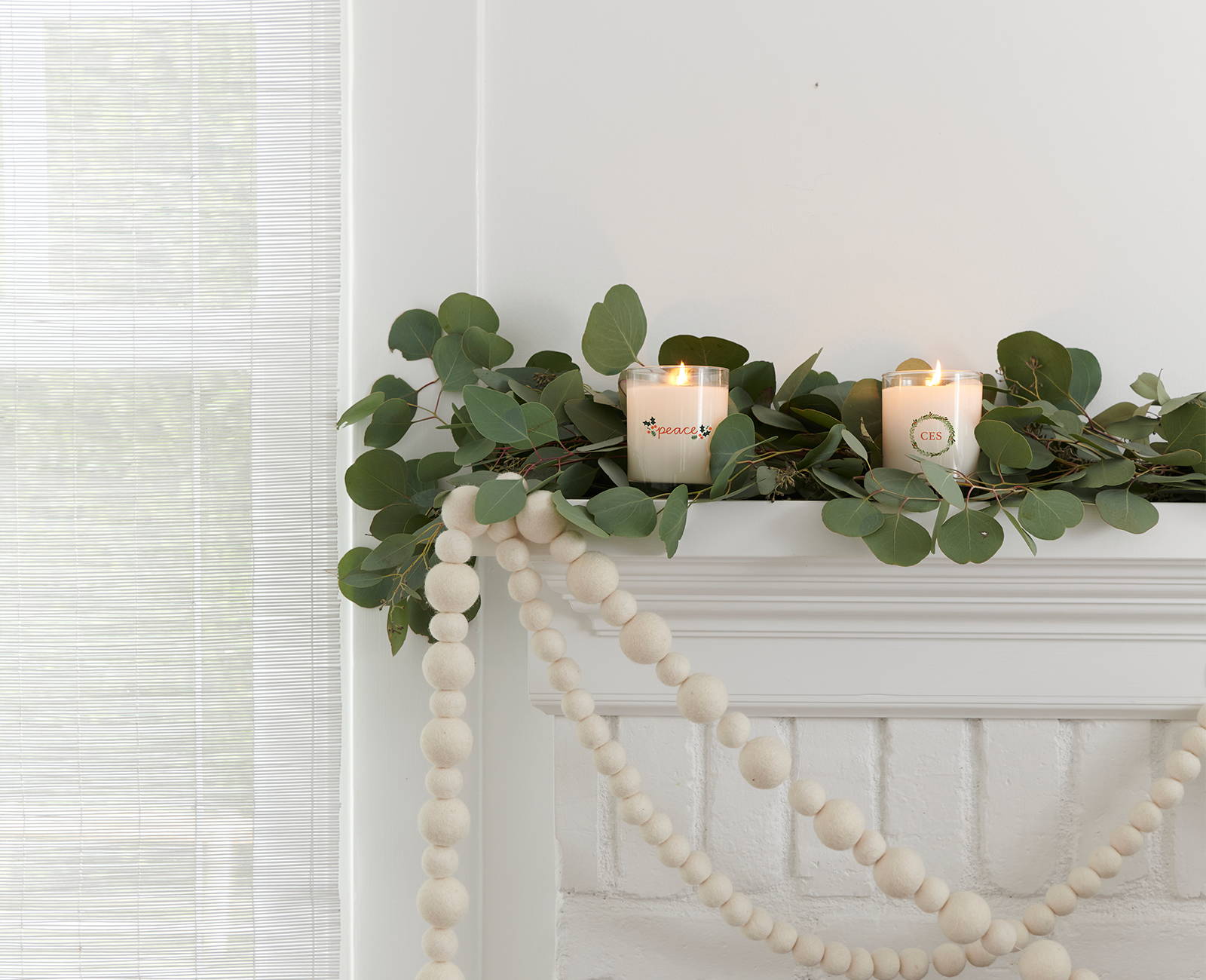 HAVE FUN WITH HOLIDAYS
You can decorate for the holidays without overdoing it! Subtle hints at the season will intensify your guests' excitement for the celebration ahead.
If you have guests arriving for Thanksgiving, consider autumn colors, accents, or one of our many deliciously scented fall candles made with natural essential oils. Our Gratitude Garland in Oatmeal hanging above the guest bed headboard will set the tone for joy and thanksgiving.
If you have guests arriving for Christmas, muted reds and greens do well to hint at the season without overpowering your room's design. Let your guests take in the festive aromas from one of our woodsy candles.
Our Star Felt Garland sets the tone for brightness and joy as you gather in your home for the holidays.
FIND FLOWERS AND PLANTS
When you bring the natural world into your home, you're inviting your guests to slow down and breathe deeply. There are scientifically proven health benefits to decorating with indoor plants.
Set down some fresh flowers in a stunning vase from the market just before they arrive. Our glass vases and ceramic pitchers add a gentle touch of nature to your space. Our tray and baskets can hold succulents or other low water plants to create a small landscape of greenery in the room.
HOSTS AND GUESTS: ULTIMATE INSPIRATION
We know the extra bedroom in the house doesn't come as high on the decorative priority list as the living room, master bedroom, or kitchen.
But every inch of a beautiful house deserves attention and special detail. With the right accents, colors, and textures, you can create a warm, welcoming space that your visitors will adore.
When you design the space by engaging all five senses, the room will cease being simply a room. It will become a place where dynamic, restful living begins.
By the time you add those final thoughtful touches, you may want to move in yourself.