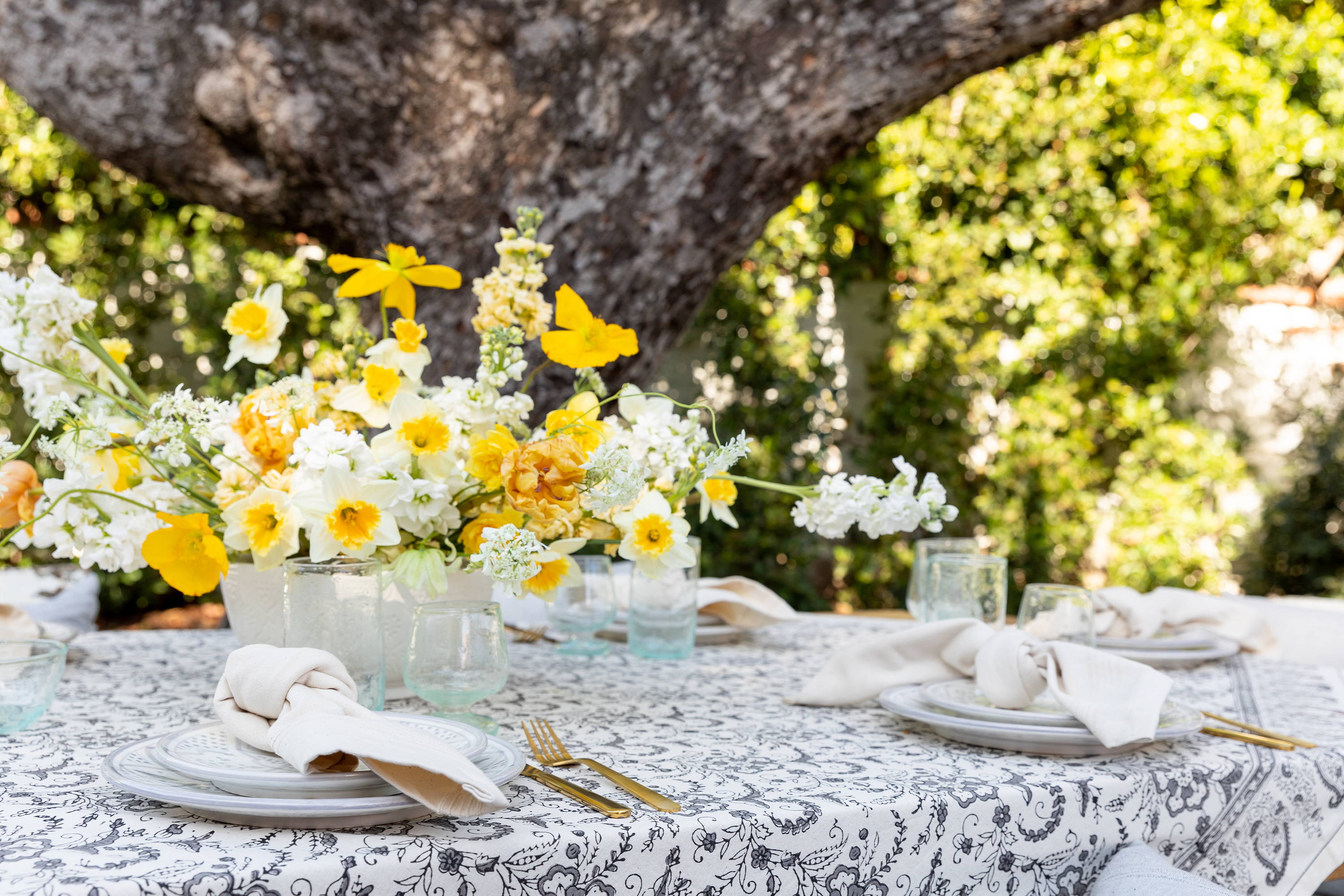 If you're throwing a dinner party, welcoming friends and family into your home, preparing a meal for the holidays, or just making finger foods for a birthday celebration or get-together, a properly set table can set the whole mood for the affair.
Whether you host meals in your home often or are preparing to set a table for the first time, this guide breaks down everything you need to know about how to put together a lovely table.
Read on to learn the various occasions and how to set a theme.
WHY DO I NEED A PROPER TABLE SETTING?
Depending on the occasion, you may be wondering why you need a proper table setting in the first place. Having a well-decorated table is one of just many ways to show your guests that you prioritize their comfort and experience in your home.
Let's take a closer look at the benefits of investing in a stunning table setting.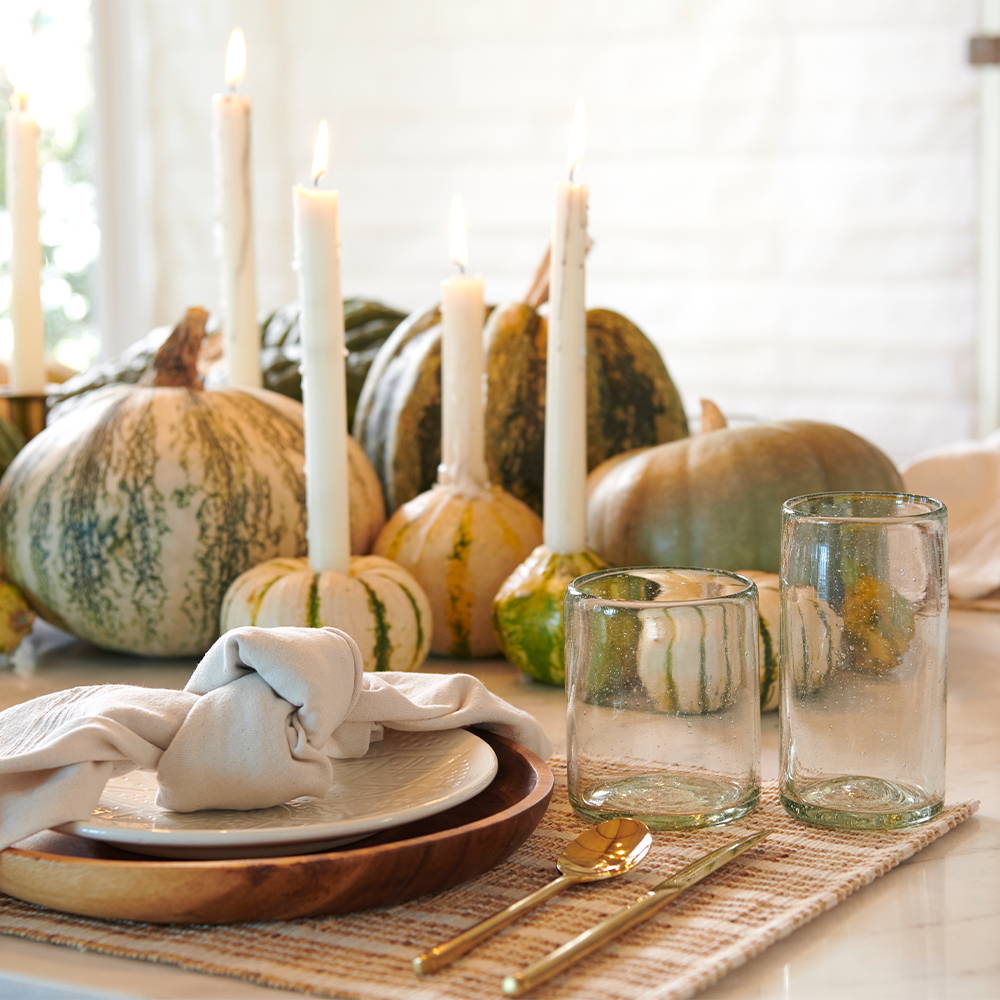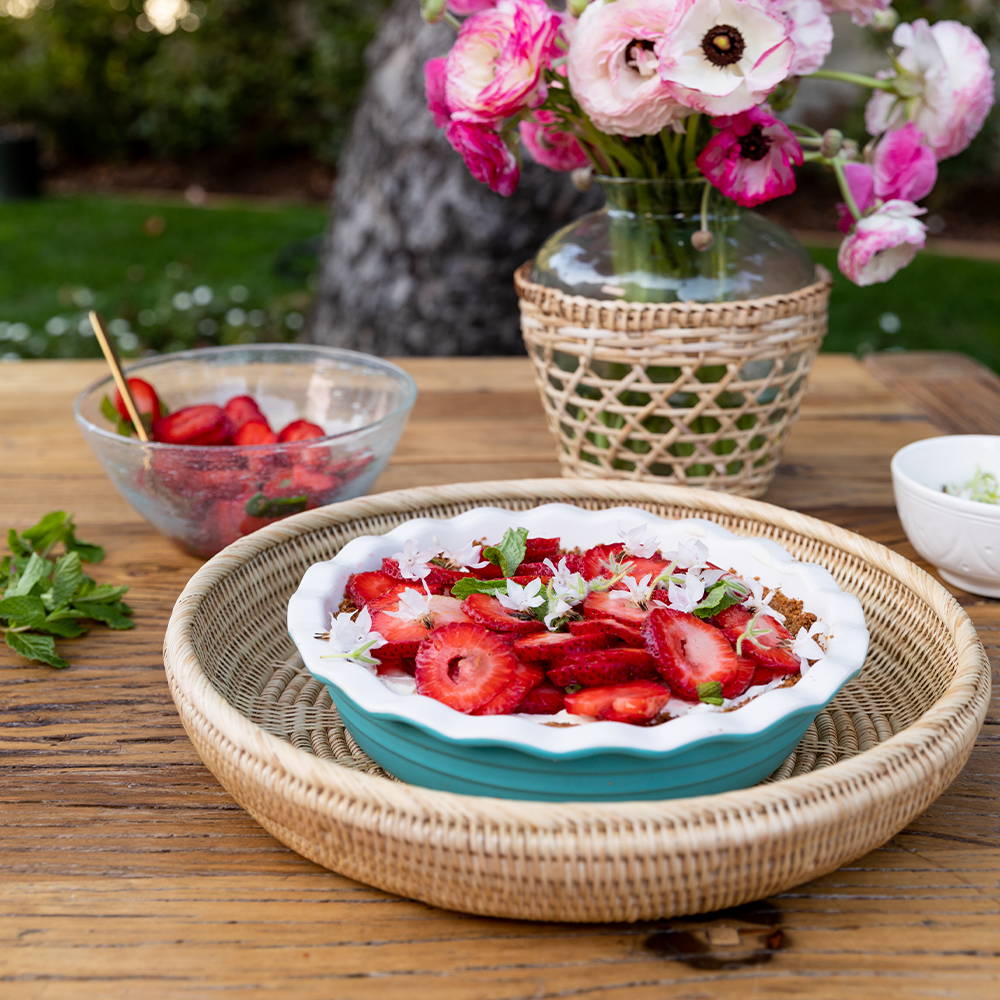 If you're throwing a dinner, the meal itself is the most important aspect, but the table décor takes a close second. Here's why: Knowing how to set up a table for your meal enhances the experience for your guests. While having a delicious meal is essential, having beautiful silverware and dishes takes your meal to a whole new level.
Enhance the experience for your guests by choosing table essentials and kitchenware that complement the theme of the evening and the meal itself. If you're having a fun barbeque with sandwiches and salads, choose light and beachy items. This event can call for light ceramic colors and woven tones.
Consider darker tones and metal accents if you're serving a more formal meal like meat, potatoes, and freshly steamed vegetables or seafood pasta. This will enhance the eating experience for your friends and family, illuminating their meal with dramatic décor.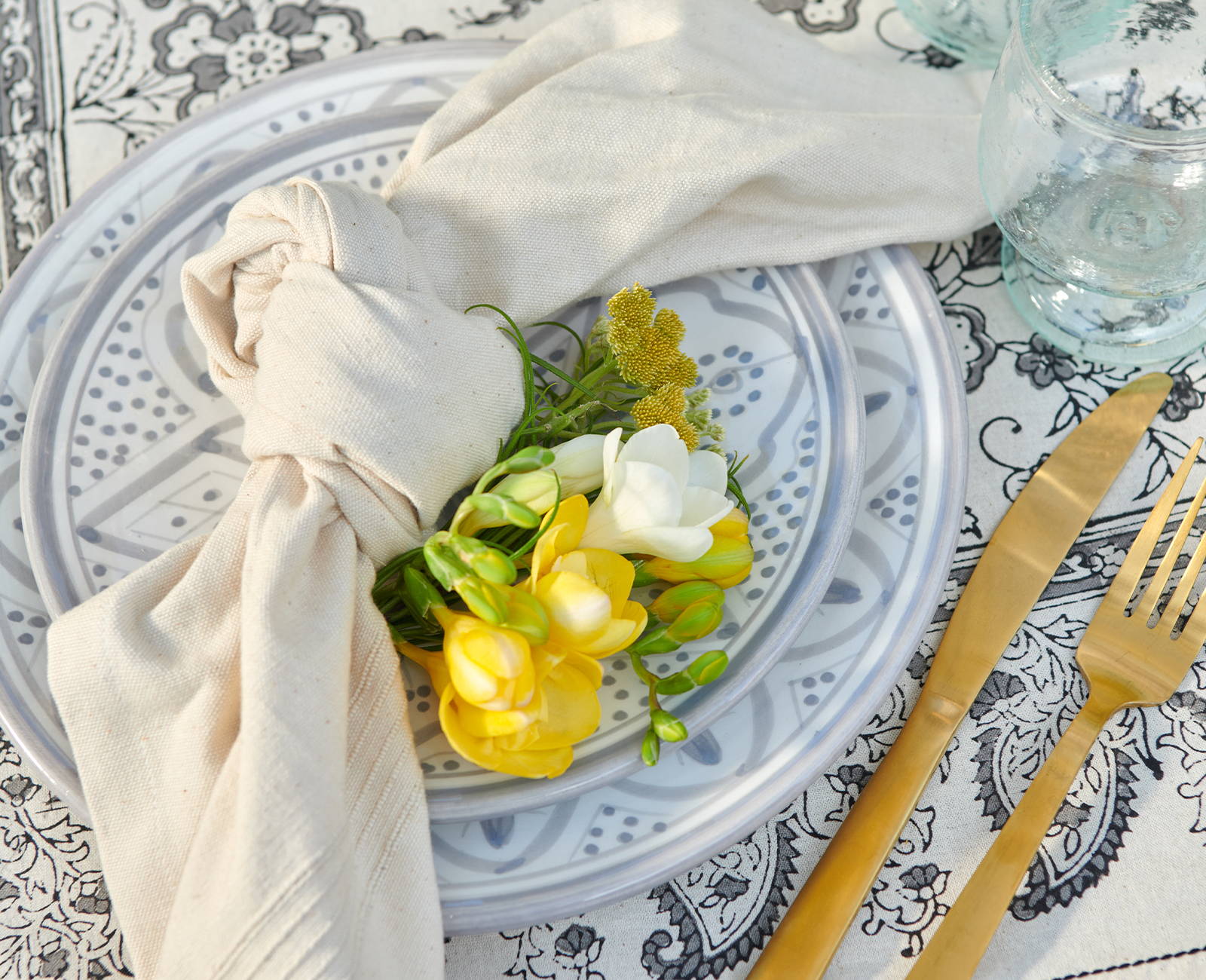 SETTING THE TONE
Your table design is the first impression your guests receive for how the meal and the rest of the evening are going to go. Depending on what kind of occasion and event you're throwing and what kind of meal you're preparing, the table sets the tone.
The theme of your table also helps develop an atmosphere for how your guests should feel. If you want to create a warm feeling, having warm, earthy tones and texture in your place settings and positioning them close together will create a casual, intimate affair. Your table décor choices can help determine the tone of the meal, evening, and conversation.  
SHOWING HOW MUCH YOU CARE
Taking the time and effort to learn how to prepare a table and then choosing the perfect place settings for the evening shows your friends and family that you care. You care about their experience, about how they feel, and about making them feel welcome and at home. You care about serving them and showing them a good time.
If you're welcoming friends from out of town, throwing a holiday celebration, or hosting your extended family over the holidays, setting your table is one of the best ways to show that you care.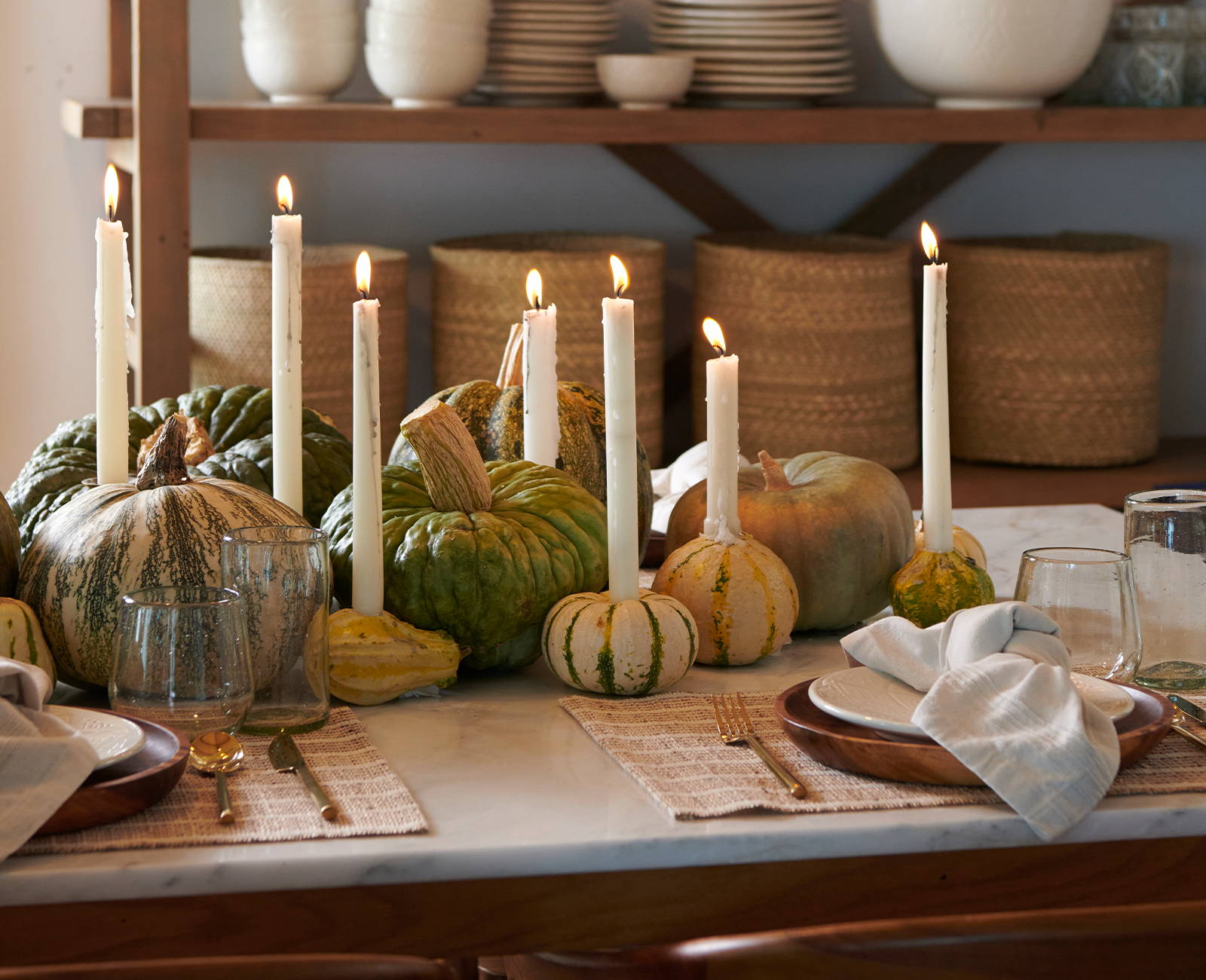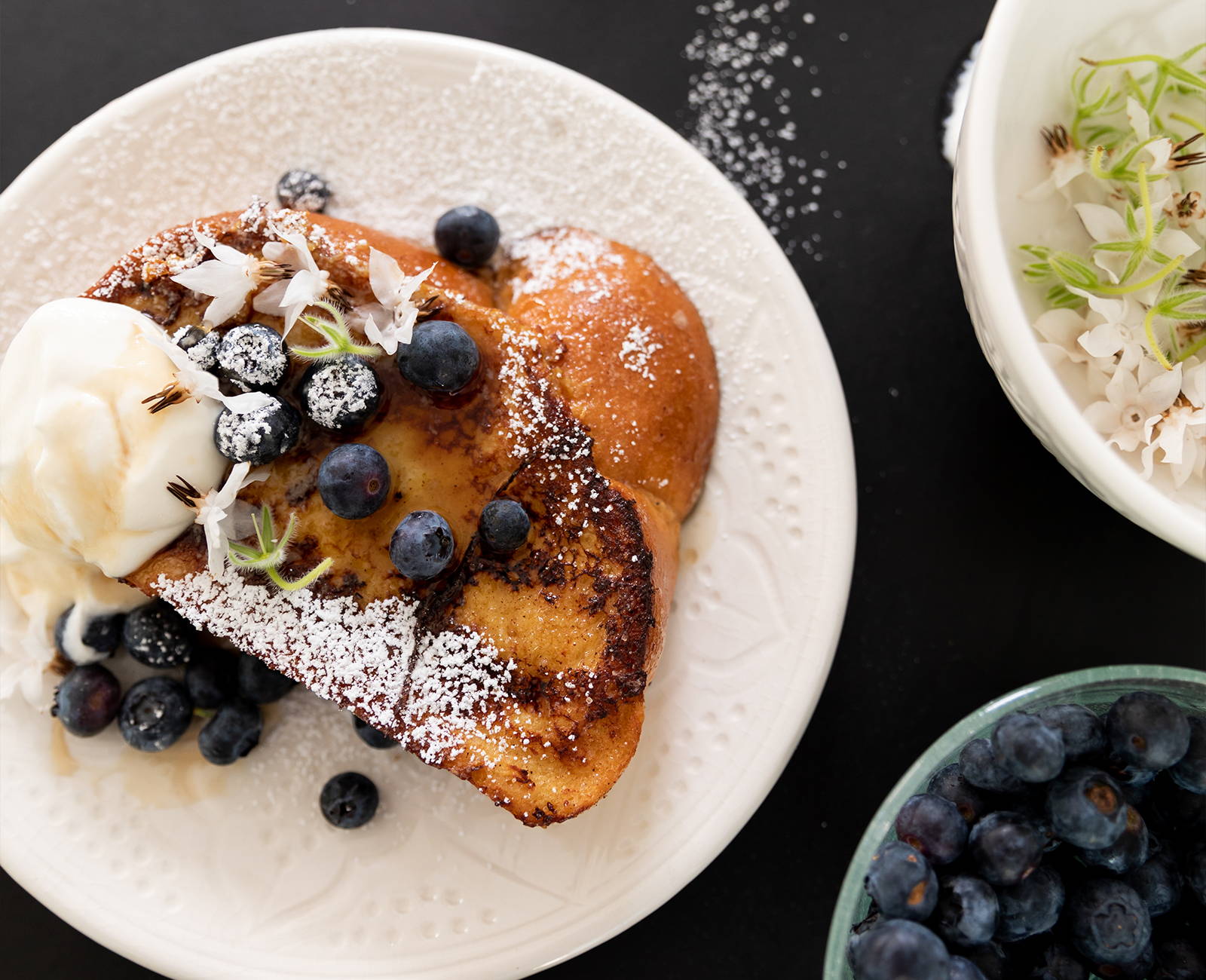 ACCENTING YOUR FOOD
Having an artful table layout also helps accent your food. Depending on the theme, colors, and flavors in your food, having the perfect table settings can make a big difference.
If you're not sure what meals go with which settings, think about how certain meals make you feel; eating burgers feels different than dining on caviar. Try to use your table décor to accent the food you're serving.
HOW SHOULD I SET MY TABLE?
There are so many options when it comes to creating a perfectly designed table. Below are our top recommendations for how to set a table:
When it comes to everyday meals for you and your family to enjoy, you don't always have to pull out all the stops. This is where a simple tablescape comes in handy.
Here's what you'll need to make the space practical, comfortable, and simple:
First, you need the right Dinnerware Plates. Choose from Ceramic Plates with various textures and designs and Wooden Plates. If you're serving noodles, salads, or soups, consider using Bowls. Stunning Bowls can be made from glass, ceramic, and wooden tones. Keep in mind that some meals will call for specific dinnerware like salad plates, salad bowls, and soup bowls.
Next, you need silverware. Be sure to procure all the silverware you'll need for any occasion. Silverware has multitudes of choices and uses. You might need a dinner fork, salad fork, dessert fork, spoon, butter knife, fish knife, an oyster fork, dinner knife, dessert spoon, soup spoon, and salad fork for each person.
Helpful tip: The salad fork and the dinner fork go to the left of the plate, and the soup spoon and the knife go to the right of the plate. Place the spoon to the right of the knife with the blade facing the plate.
You'll also need to have simple, everyday Glassware. Choose from a Bubbled Short Glass, a Tall Glass, or a variety of Short Tumblers. These items support artisans in Mexico, providing livable wages and sustainable income for them and their families.
When it comes to throwing casual meals for friends and family, you can add a little bit of spice while still keeping it minimal. These Serving Utensils are the perfect touch for a casual tablescape.  
If your casual meal with family or friends includes a cocktail hour, consider looking at our Cocktail Glassware. With short stems, longer stems, Shot Glasses, Snifters, Martini Glasses, Margarita Glasses, and Lowball Glasses, you'll have everything you need to open up the bar for your guests.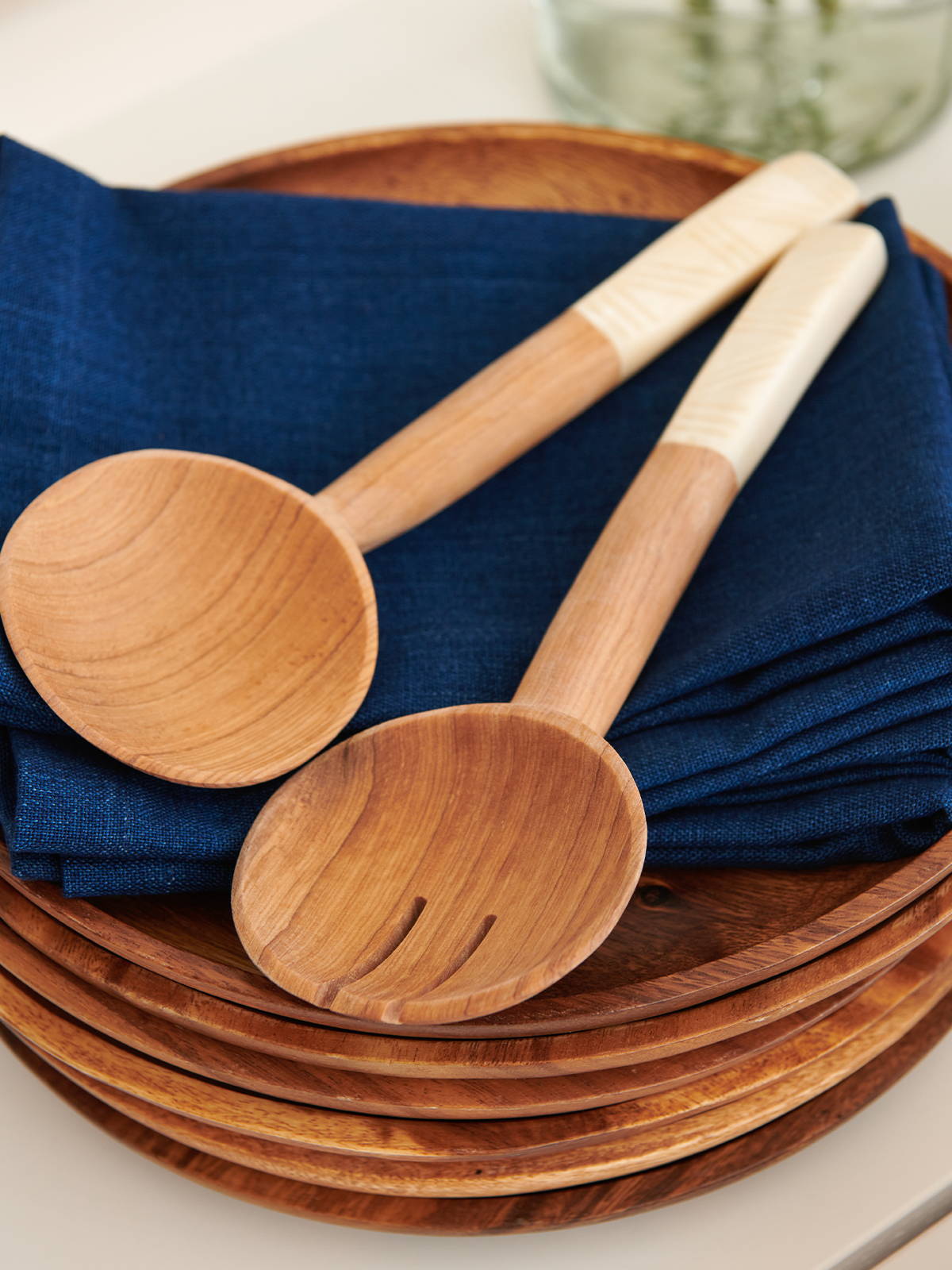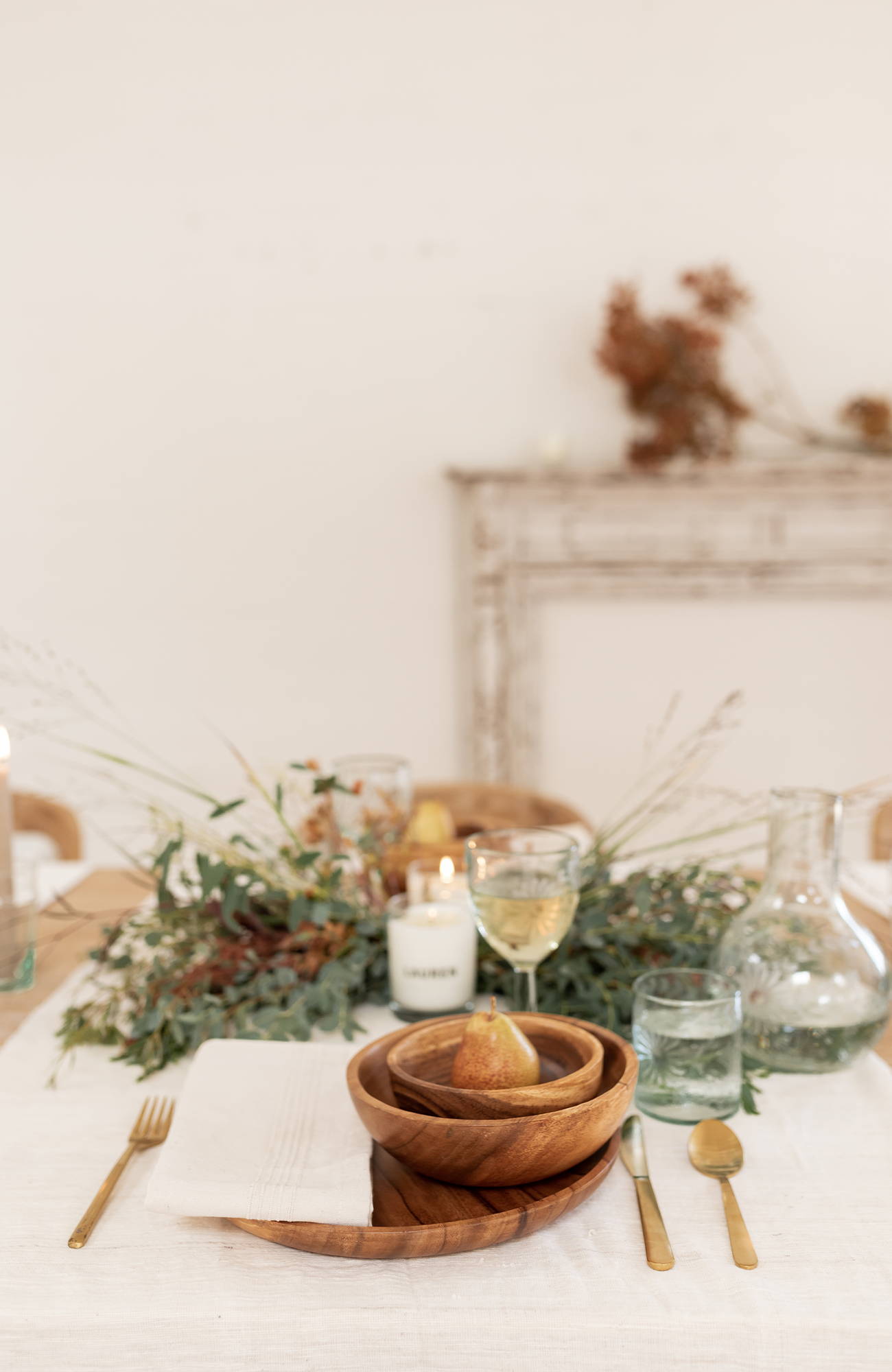 Now that we've taken a look at how to set a table for casual and basic meals, let's break down how to decorate a table for formal meals. Throwing a formal meal involves a certain type of table décor. You want to design a formal table setting that is both practical and pleasing to the eye.
Tablecloths and Runners are a great place to start. These can help make your table seem a bit more formal. With simple linen designs, this adds a formal tone to your meal and is a great place to build on with dining placemats.
Dining placemats are also a key table accessory to help make your space feel decorated and warm. For formal place settings, consider placing each dining essential on handmade Dining Placemats.  
A modern meal is both simple and classic. Aim to keep your color scheme and texture to a minimum with a simple glass theme or ceramic dinnerware. Our collection of handmade Glass from Egypt, Guatemala, Morocco, and Mexico can add a modern, classic touch to your table.  
WHAT ABOUT SPECIAL TOUCHES?
No matter what kind of meal you're planning, whether it's casual, formal, basic, or modern, adding special touches can be fun.
Here are a few ways to add a special touch to your table landscape: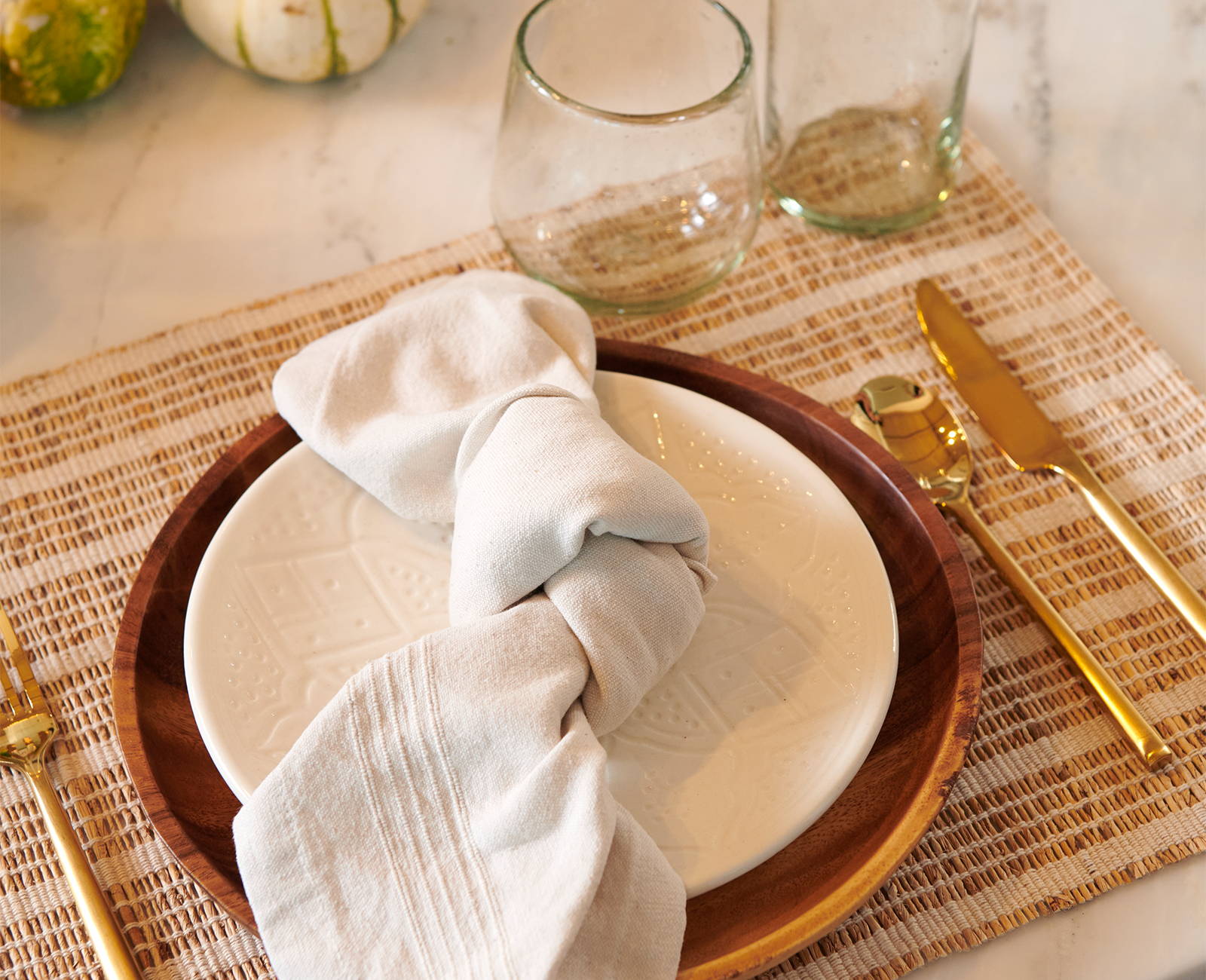 NAPKINS
Napkins are a must at any table, but they often go overlooked. Disposable napkins are convenient, but they can look plain and create a lot of extra waste.
Instead, consider handmade Dining Napkins. They're casual and perfect for a family gathering or backyard barbecue. With a range of fun patterns like stripes and natural tie-dyed linens, these Napkins are eco-conscious and reusable. Fold these in fun designs or use napkin rings and place them on top of each dinner plate or to the left of the dinner plate.
WINE GLASSES
Now that you have the dining table layout, it's time to add the Wine Glasses. Whether you're looking for a Red Wine Glass, White Wine Glasses, a Champagne Glass, or Glasses for another drink of your choice, consider beautiful handmade Glassware.
Each hand-blown Glass supports artisans across the globe, like artisans in Cantel, Guatemala. Through their dedication to their craft, they earn livable wages, health insurance, and sustainable income.
You can also chill your bottle of champagne with our handmade Ice Bucket. This is a great way to enhance your décor or even take date night from a casual dinner and turn it into a fancy meal.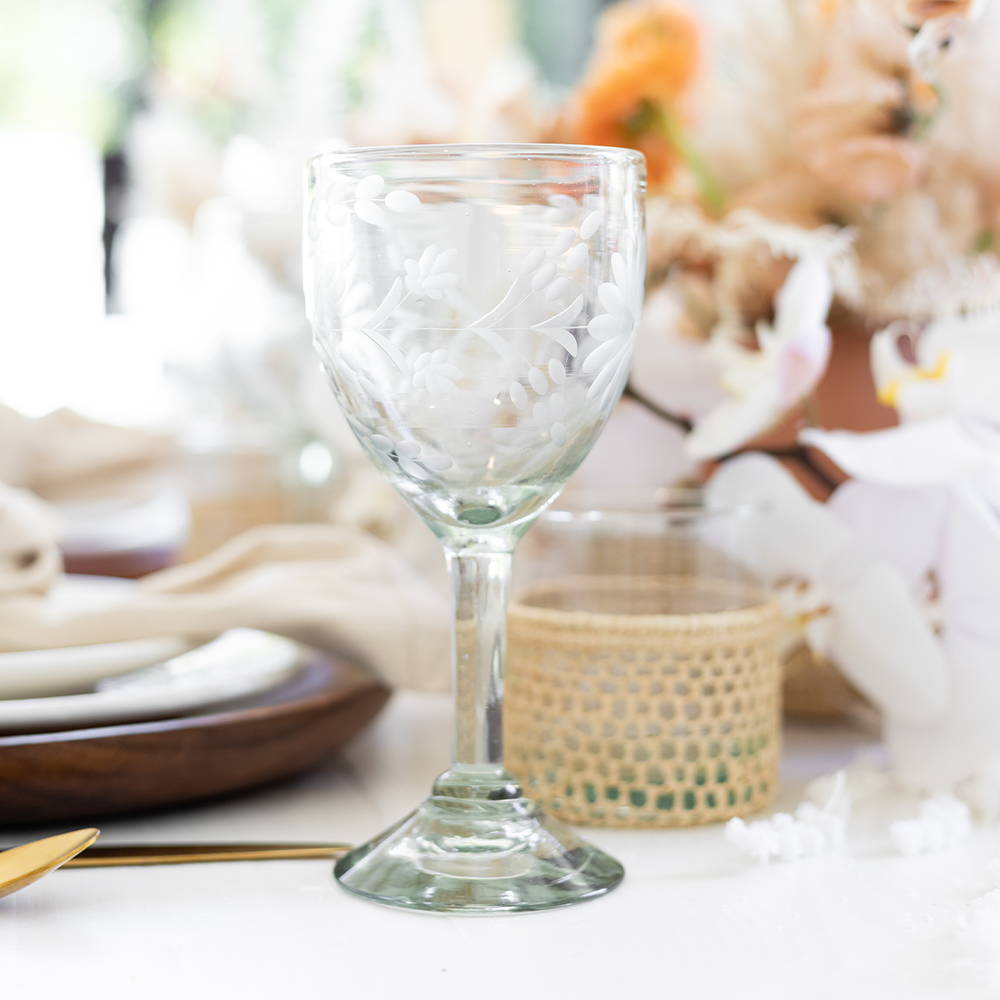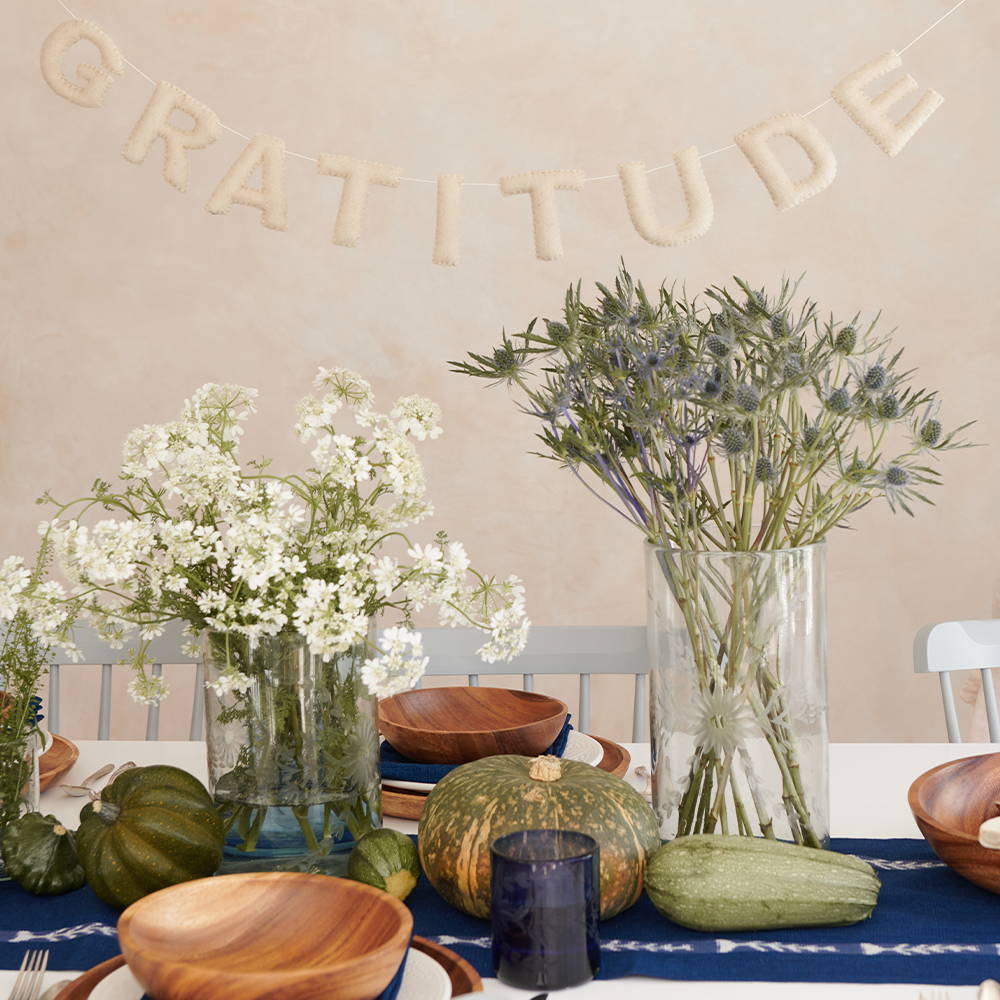 CENTERPIECES
Lastly, creating a captivating centerpiece can add a special touch to your table. Consider using one of our handmade Vases and creating a flower arrangement for the center of your table. These are not only lovely, but they can also be reused elsewhere in your home throughout the year.
When you're setting a table, there are a few important things to remember. Choose the place settings that feel the most welcoming and warm to you and your personality.
While matching the theme of the night and the environment of your meal is nice, it's also essential that you enjoy your kitchen and table decorations. At The Little Market, we want to help you express yourself and your individual style.
It's also important to remember to enjoy your company! Once your table is set and you serve the food, relax. Eat with your guests. Laugh and tell stories with one another. There's a place at the table for everyone, so enjoy your company and let the place settings work for themselves.