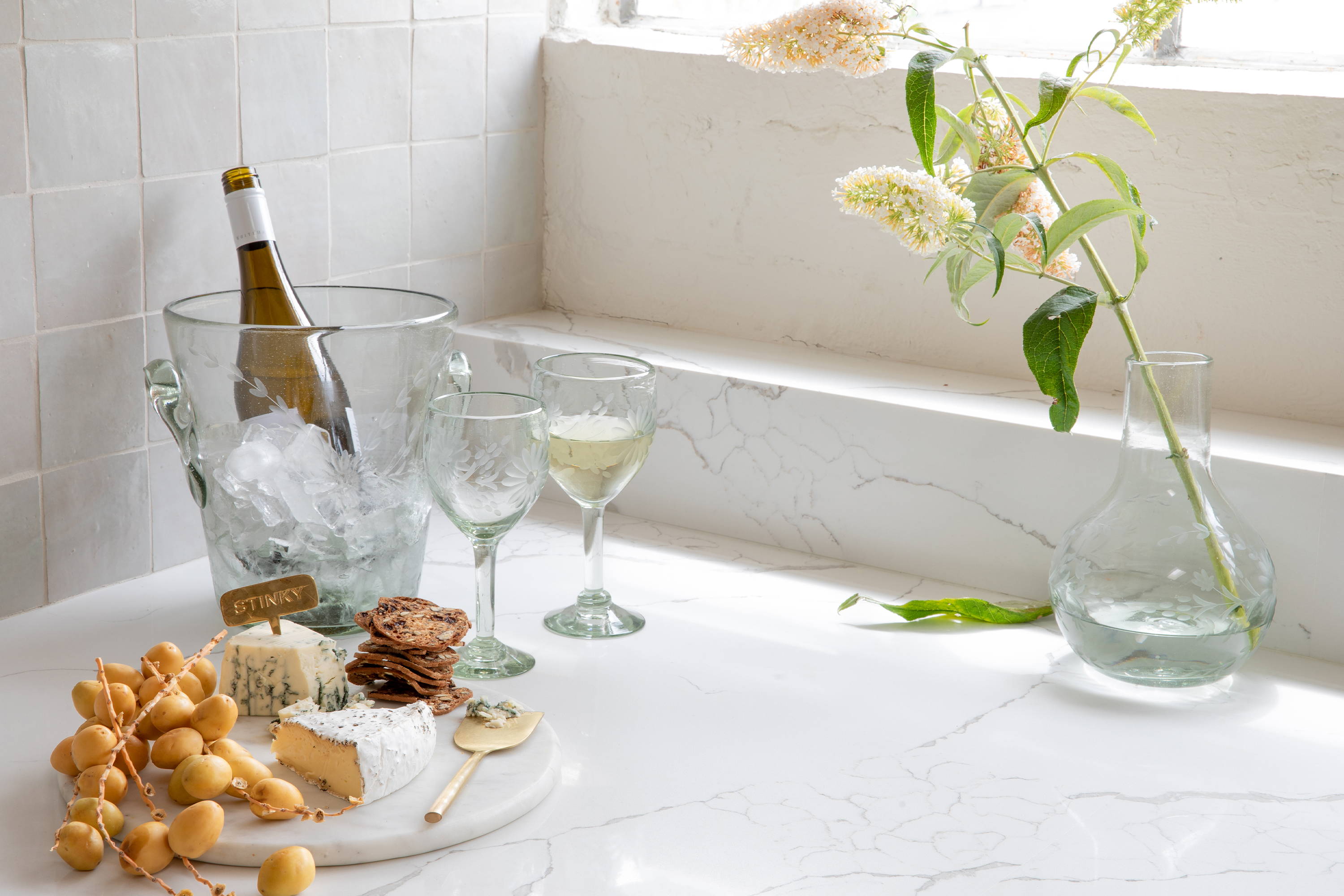 Serving tray sets are an excellent way to tie in your kitchen table décor and elevate the dinners, lunches, and appetizers you serve. Whether you're getting ready for a family dinner or a birthday or just want to add a bit of spice and flavor to your meals, a serving tray set makes a difference.
There are many different serving tray styles, options, and themes to choose from. For instance, there are modern serving platters, rustic serving platters, and timeless ceramic serving platters that never seem to go out of style.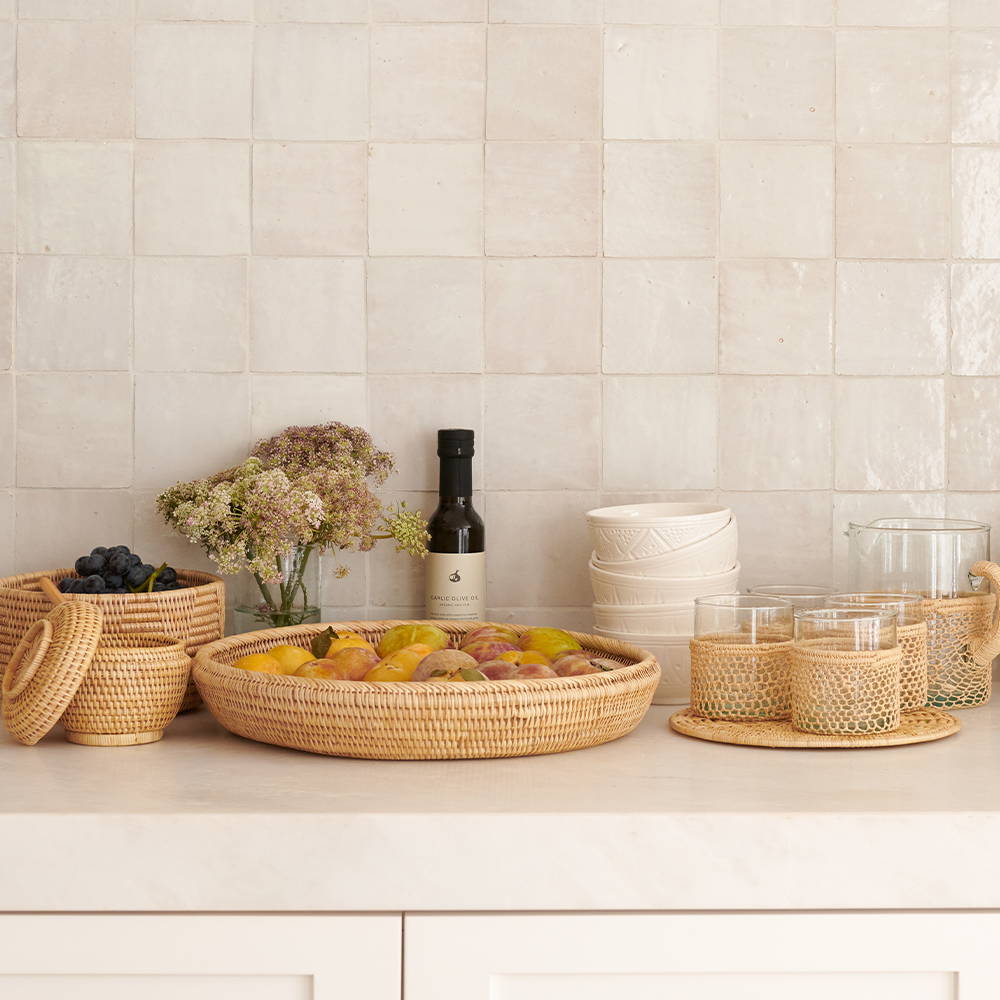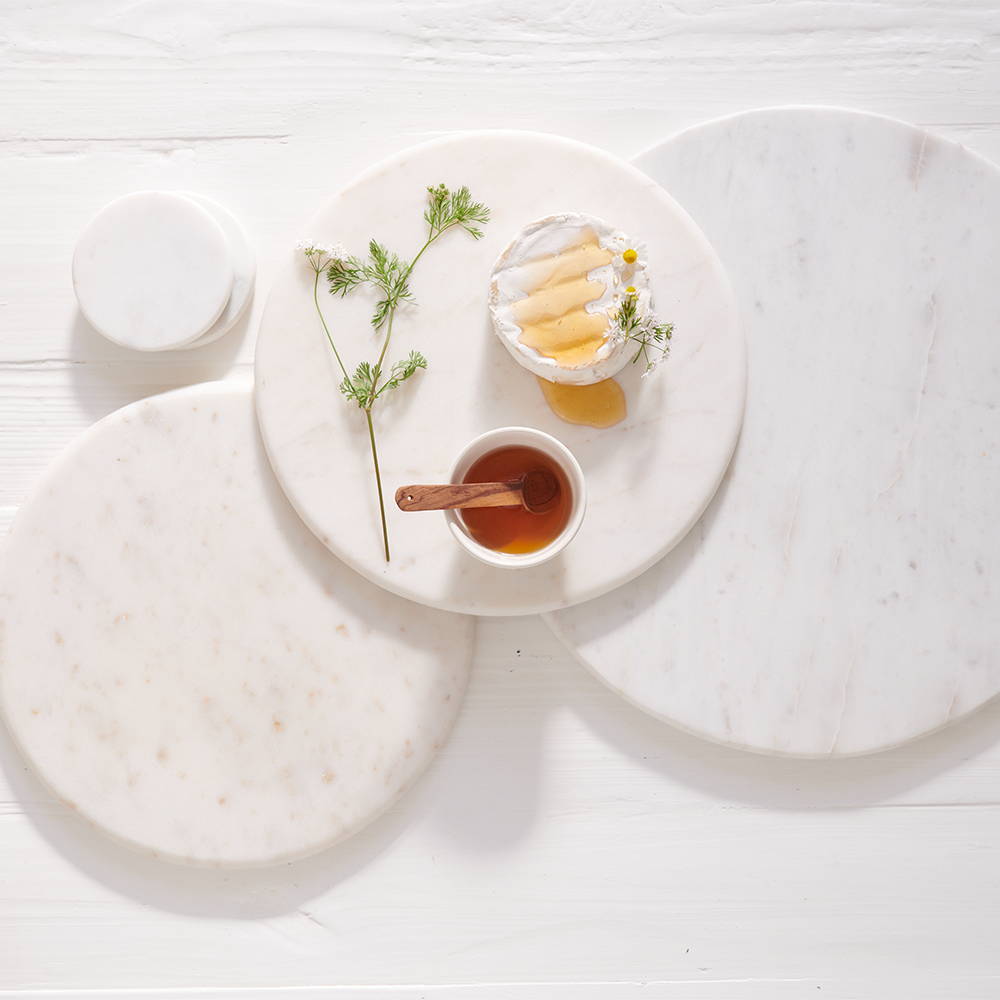 How can you find the best serving trays? Look no further than our collection of high-quality, handcrafted Serveware Sets.
Here's everything you need to know about how to find the best serving trays for your table: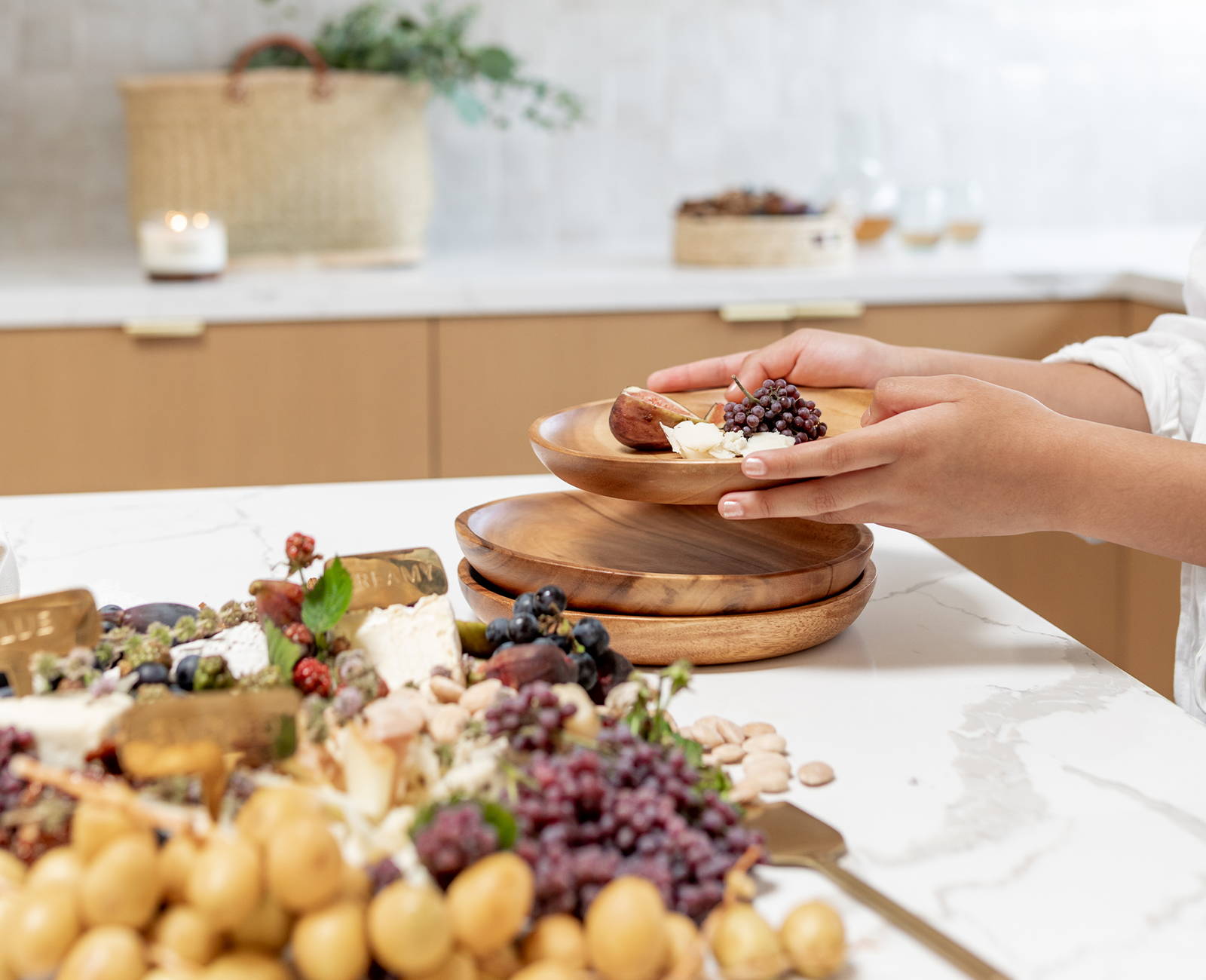 WHAT IS A SERVING TRAY SET?
A serving tray set is a wonderful way to treat family and friends to a beautiful meal at the dinner table. There are many ways you can use a serving tray set. First, you can set the trays directly on the table for easy access to foods, appetizers, sides, or main dishes.
You can also use serving tray sets to bring food to guests personally. If you're hosting a party with friends, employees, or family members, a serving tray with handles allows you to bring appetizers and finger foods around to your guests while they mingle.
No matter what kind of event you're hosting, a serving tray helps level up your kitchen serveware. Not only does a serving tray set include matching pieces that tie in the look of your décor, but it helps to complement the theme of your event or party as well. They can add texture, dimension, color, and pattern to your spread.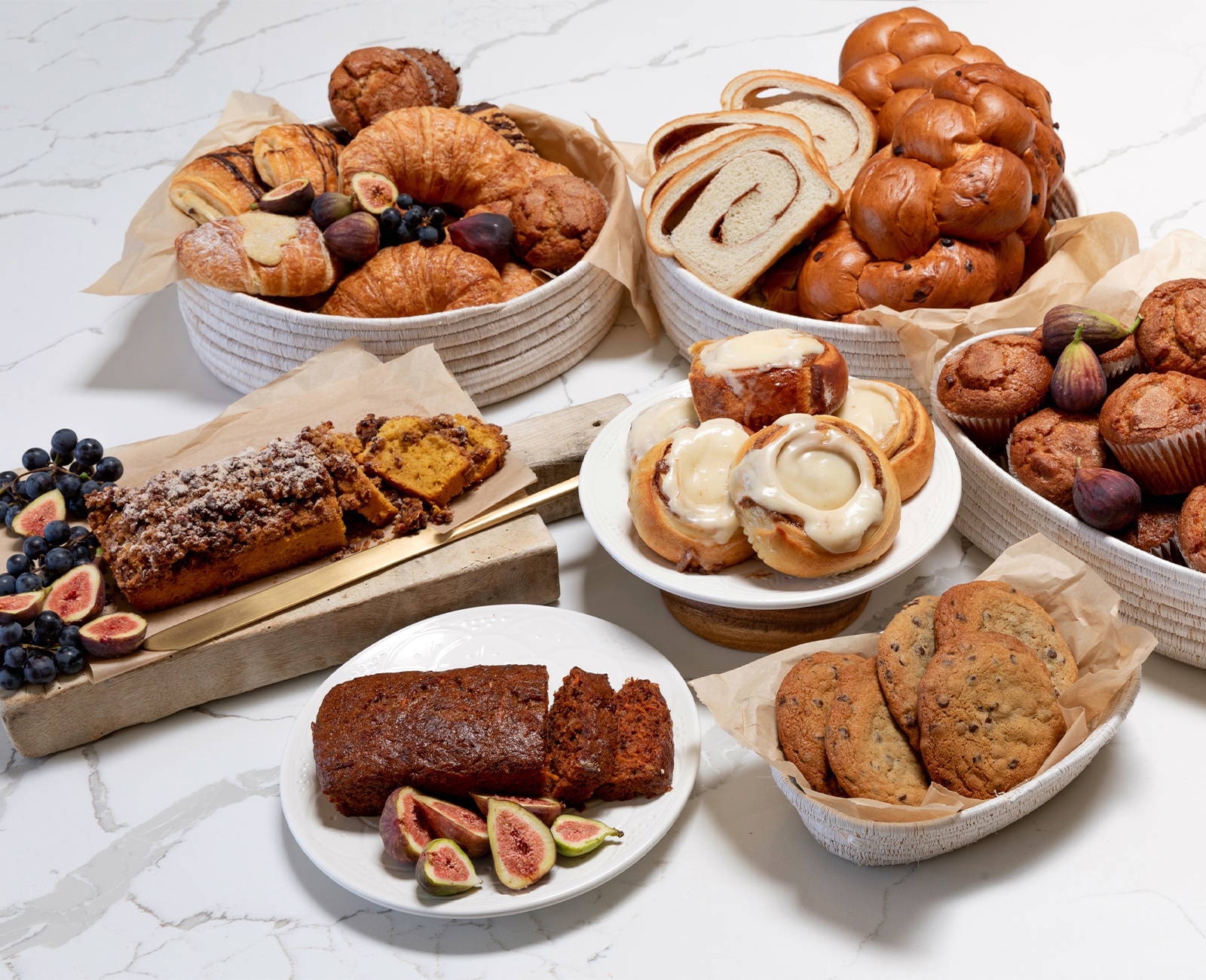 WHICH ITEMS SHOULD MY SERVING TRAY SET INCLUDE?
When you think of serving trays by themselves, you likely think of a simple platter that sits on your dining room table. However, a serving tray set includes so much more.
Here are the items your serving tray set should include:
Salad bowls are one of the most important parts of your serving tray set. The salad is the starter for your meal — the first taste your guests get of the dinner you've planned. From fruity summer salads to salads with Italian dressing and spices, delight your guests with the presentation by using a beautiful handcrafted Salad Bowl.
Our Acacia Wood Salad Bowl adds a beautiful wooden tone to your meal and is an excellent way to add earthy tones that complement the mixture of greenery. Choose from our Extra Large Bowl or our Rounded Salad Bowl for easy mixing.
Each purchase of our Acacia Wood Salad Bowl supports artisans who live in the Philippines. These artisans work at an organization that provides safe employment options, financial security, livable wages, and community as well as a way to express creativity while accessing job training.
We also carry a variety of handcrafted Ceramic Salad Bowls. Choose from a range of patterns, colors, designs, and textures.
Our Blush Ceramic Salad Bowl is handmade by artisans in Morocco and is the perfect container for fresh greens from your garden. For a timeless look, consider our Ceramic Salad Bowl in White.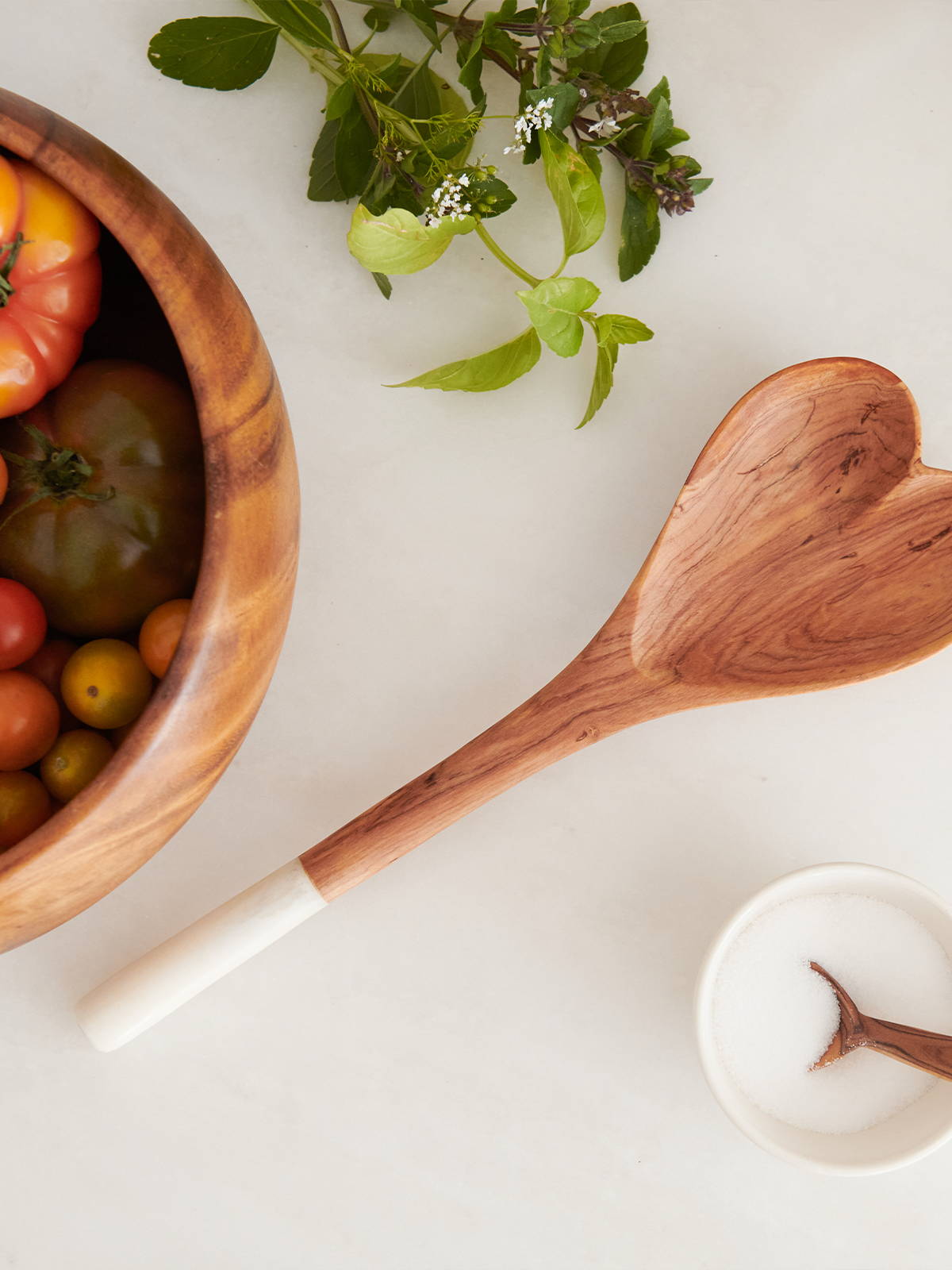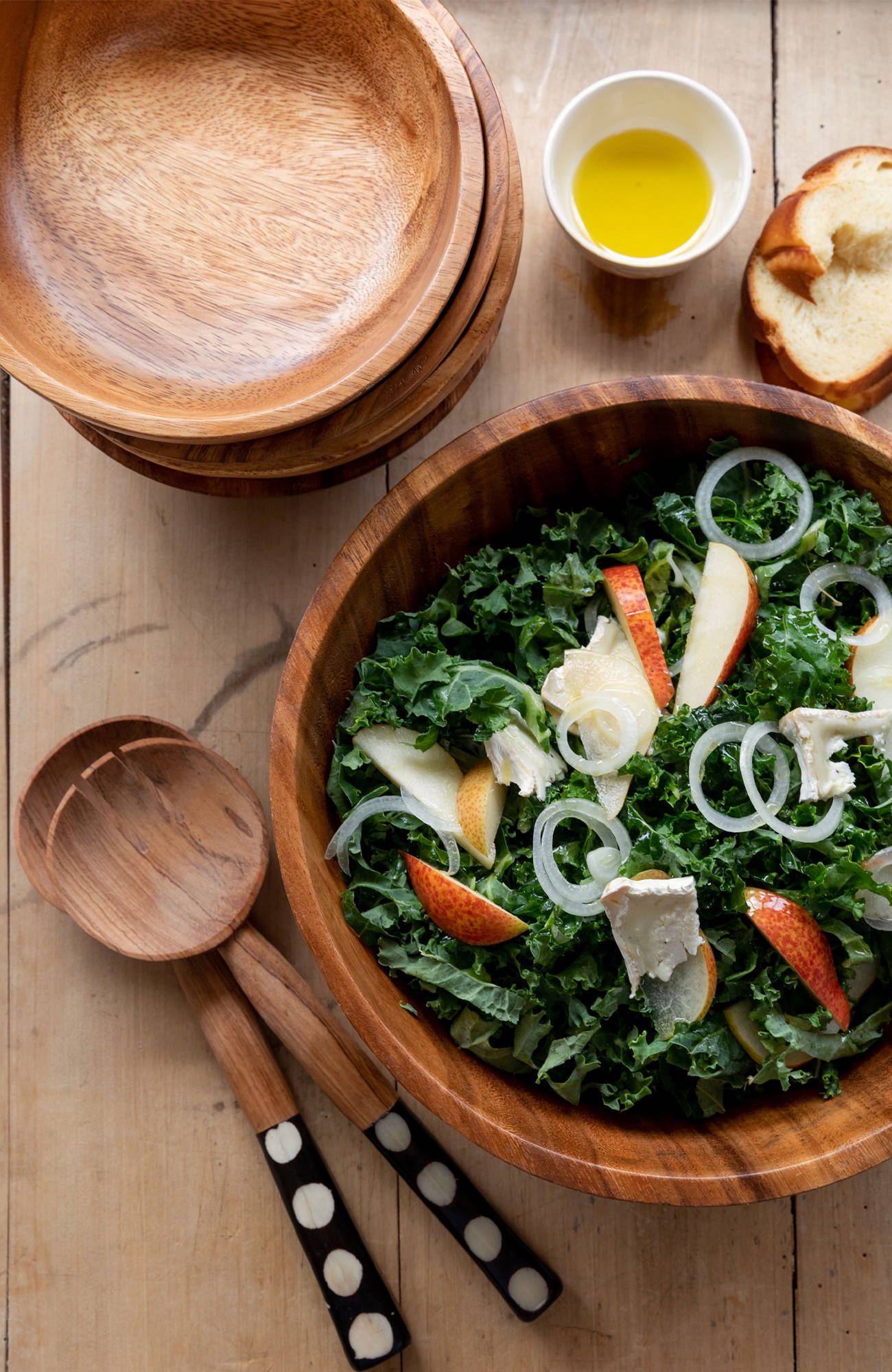 A serving tray set should also include a variety of woven bowls, which adds a warm texture to your kitchen décor. Our Woven Bowls come in lighter colors and darker colors as well as a range of patterns and shapes.
The best way to use a woven bowl to serve or display food is to use a linen cloth on the bottom. You can use this for charcuterie, appetizers, snacks, and more. Get creative and enjoy the woven dimension these pieces add to your table.
Ceramic Trays should also be included in your collection of serving trays. Ceramic trays add a cool, inviting feel as well as brightness to your table spread. Our collection comes in a range of shapes, sizes, colors, and patterns. Choose from gray stripes, black floral patterns, a blush stripe, or a classic white color or mix and match different color schemes.
Larger serving trays can be used for an appetizer spread or food while smaller trays can be used for displaying jewelry, trinkets, and more. These ceramic pieces are handmade in Morocco, and each purchase empowers the artisans with fair wages while preserving techniques that have been passed down through generations.
In addition to ceramic trays, woven bowls, and salad bowls, the most essential item in any serving tray set is the Serving Trays themselves. There are a number of different types of serving trays. For instance, woven trays add eye-catching dimensions as well as a beachy, light feel.
Our Oval Woven Serving Tray is perfect for breakfast items like bagels, muffins, doughnuts, or fruit as well as dessert items like cookies or breads. Each purchase of our Woven Trays empowers women weavers in Tanzania.
Lastly, you'll need the perfect utensils to use for serving and eating the delicious food items you've prepared. With salad servers, large serving forks and spoons, miniature spice spoons, measuring teaspoons, coffee scoopers, heart-shaped spoons, and wooden spatula sets, we have everything you need to find the perfect handmade Utensils for your meal.
Each purchase of a handmade Serving Utensil helps support the wood carvers and artisans in Kenya, supporting them with livable wages and a sustainable income.
WHEN CAN I USE MY SERVING TRAYS?
Having the perfect serving tray sets can take your get-together to a whole new level. Use your serving trays to serve food directly to guests who are mingling, display food on the counters or coffee table, or even keep food directly on the table for easy access during dinner.
When can you use your serving trays? The answer is simple: whenever you want.
Here are a few occasions you may want to consider using your serving trays: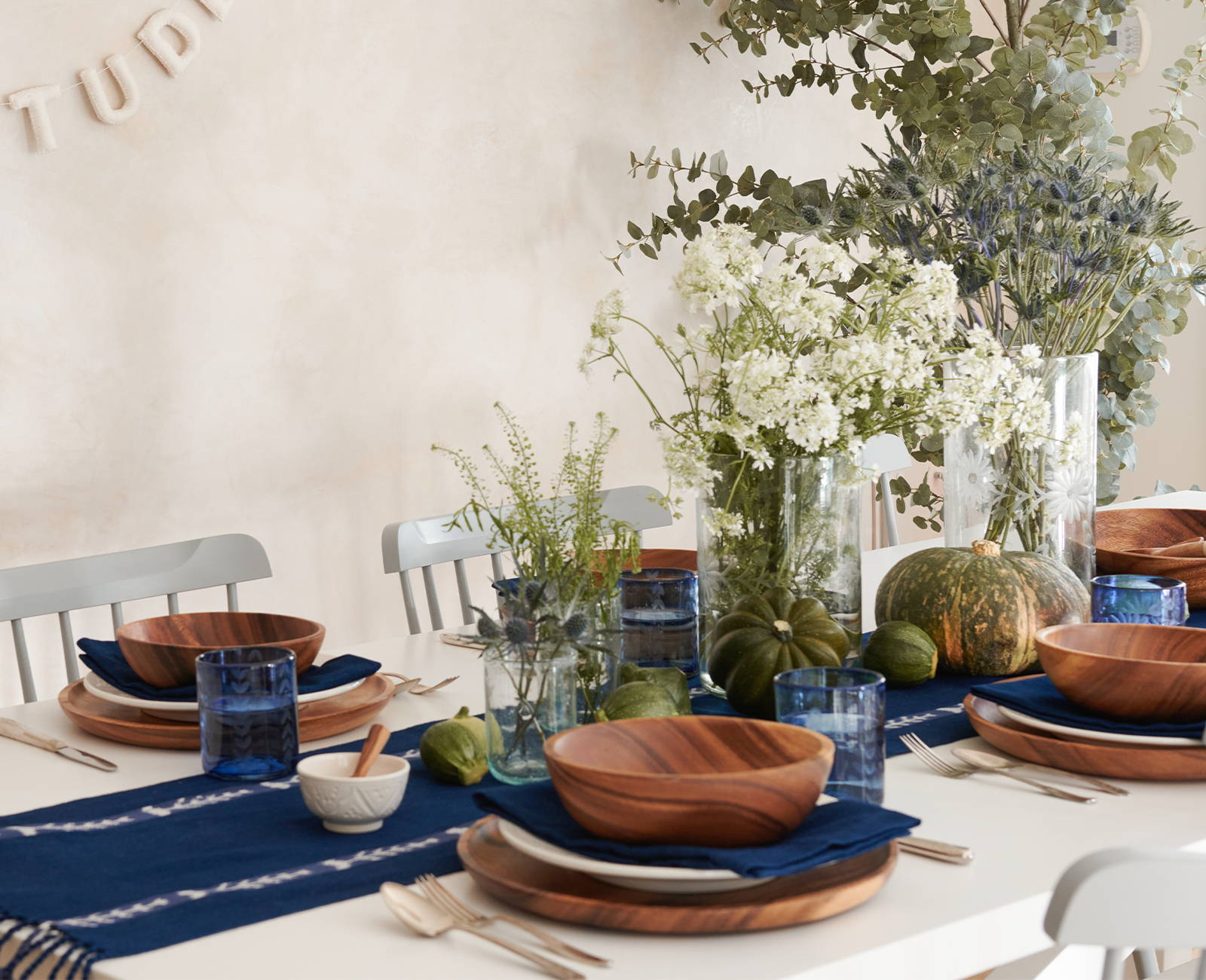 DINNER PARTIES
When you host a dinner party or bring food to a dinner party, there can be a lot of pressure. Not only does your dish have to impress, but the presentation needs to be perfect. Whether you're hosting a dinner party or bringing a dish for a holiday dinner event or family gathering, you need the perfect serving trays to display your food.
You can also use your serving trays to display cocktails during cocktail hour. Pull out your favorite glassware and make your favorite martinis, margaritas, or mixed beverages and display them on a beautiful wooden tray with handles to pass around to guests and enjoy yourself.
If you're displaying cheese, breads, hors d'oeuvres, and appetizers on a serving tray, this allows the dinner party guests to grab their own food when they're hungry. You can also serve fruit, finger sandwiches, vegetables, breads, and more from a serving tray. Consider bringing a serving tray to the next dinner party you attend to level up your dish and impress your friends and family.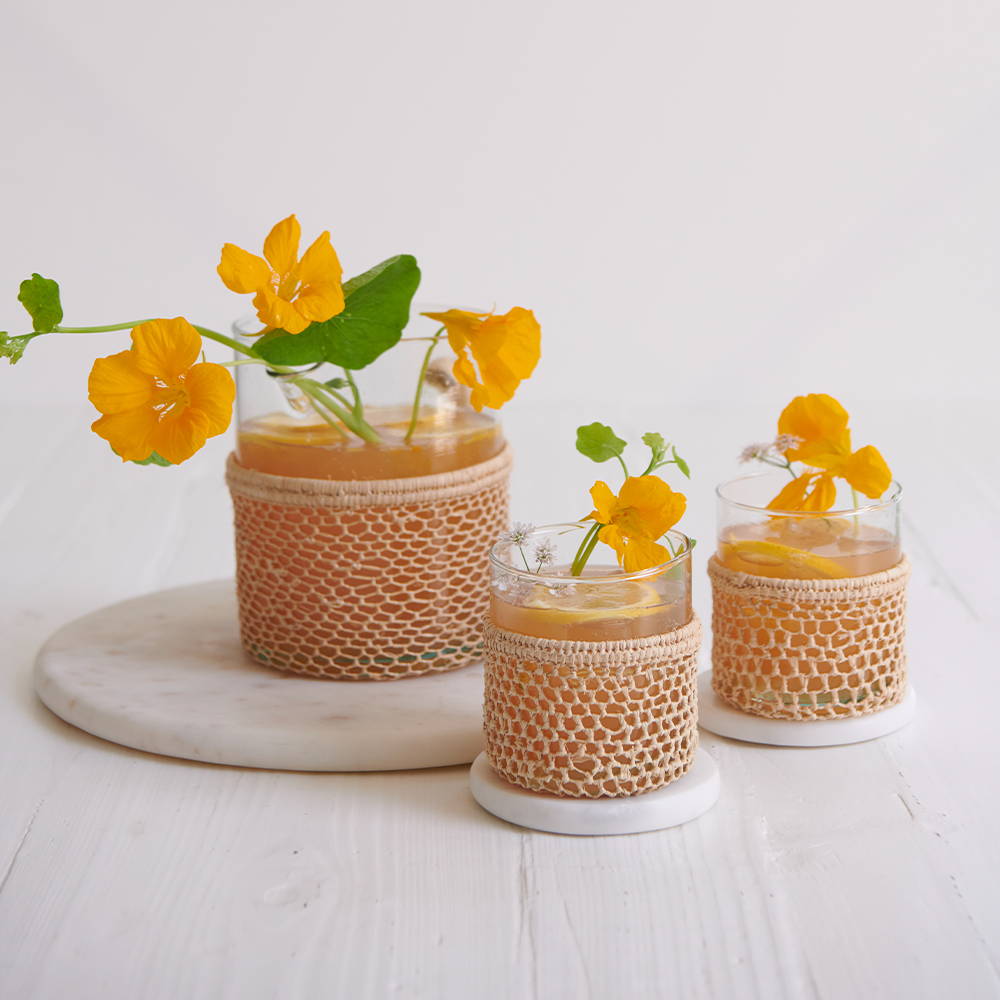 Are you hosting a more casual gathering at your place? Your serving trays are an excellent way to keep it casual.
Here's why:
Fancier get-togethers often have a precise method for how you can get food. Whether the dishes are lined up in a specific order or there are people bringing food to you, you may not be able to just grab food when you want to. However, at a casual gathering, you can.
Whether the casual gathering you're hosting is a game night, a birthday party, or a book club meeting, it won't be complete without snacks. Set your serving trays on the counter or around the room to allow your guests the opportunity to grab food whenever they like.
This is a great way to keep it casual and relaxed. You can also set bowls, woven baskets, and more around the room with various food items and appetizers inside to keep your guests happy.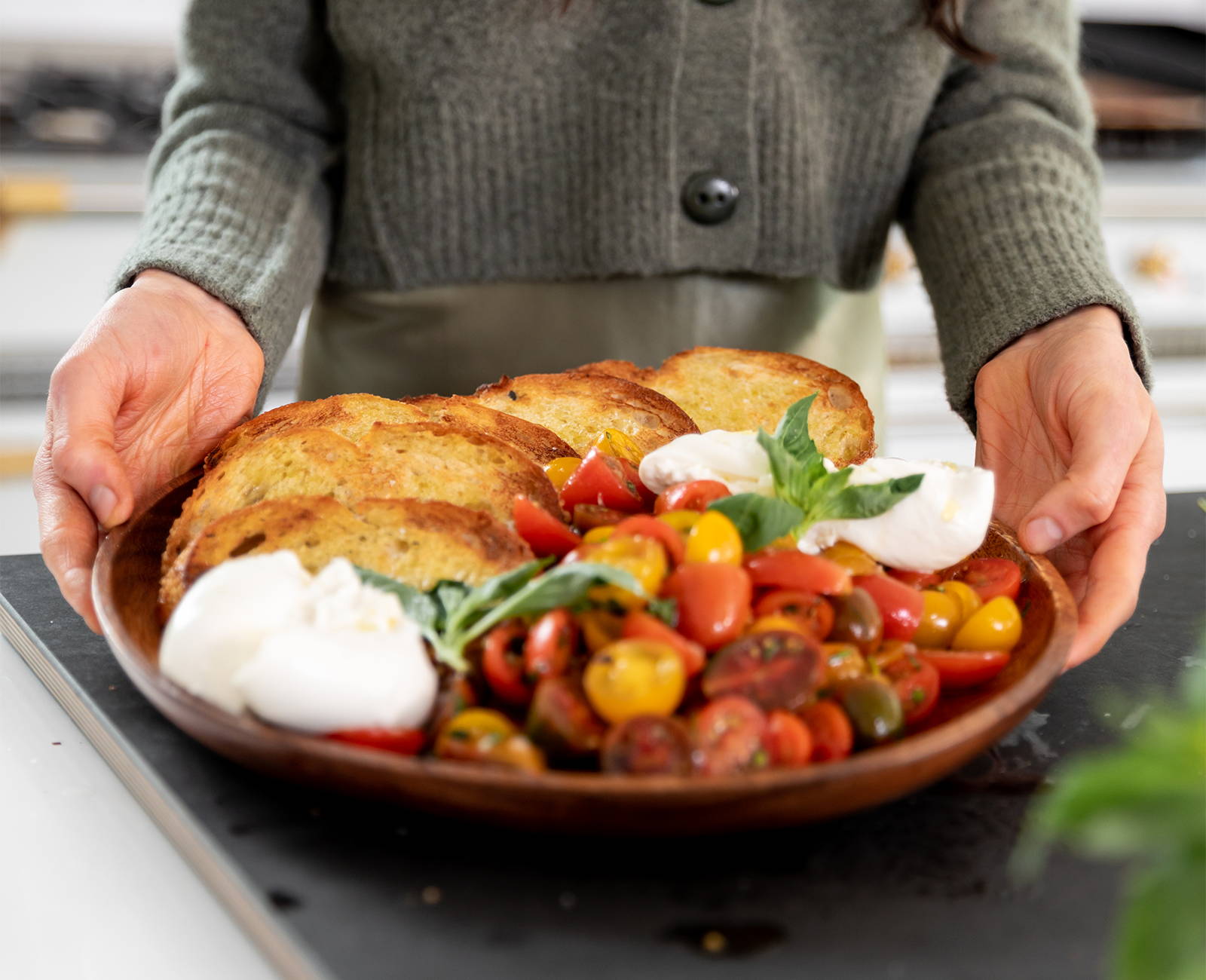 FAMILY MOVIE NIGHTS
Spending time with family is important. It helps you bond together, enjoy fun activities, and learn more about one another. Spending time with family can support mental health, boost self-confidence, and lower the risk of behavioral issues.
One of the best ways to do this is with a movie night. Find your favorite films and gather around the living room to enjoy a fun night with the ones you love. No family movie night is complete without popcorn and snacks, and our Serving Trays and Bowls are an excellent way to share the popcorn. Now, just sit back, relax, and enjoy watching a movie with the ones you love.
Game nights are also an excellent way to connect with those you love. Enjoy snacks displayed on beautiful dishware while you enjoy friendly, healthy competition!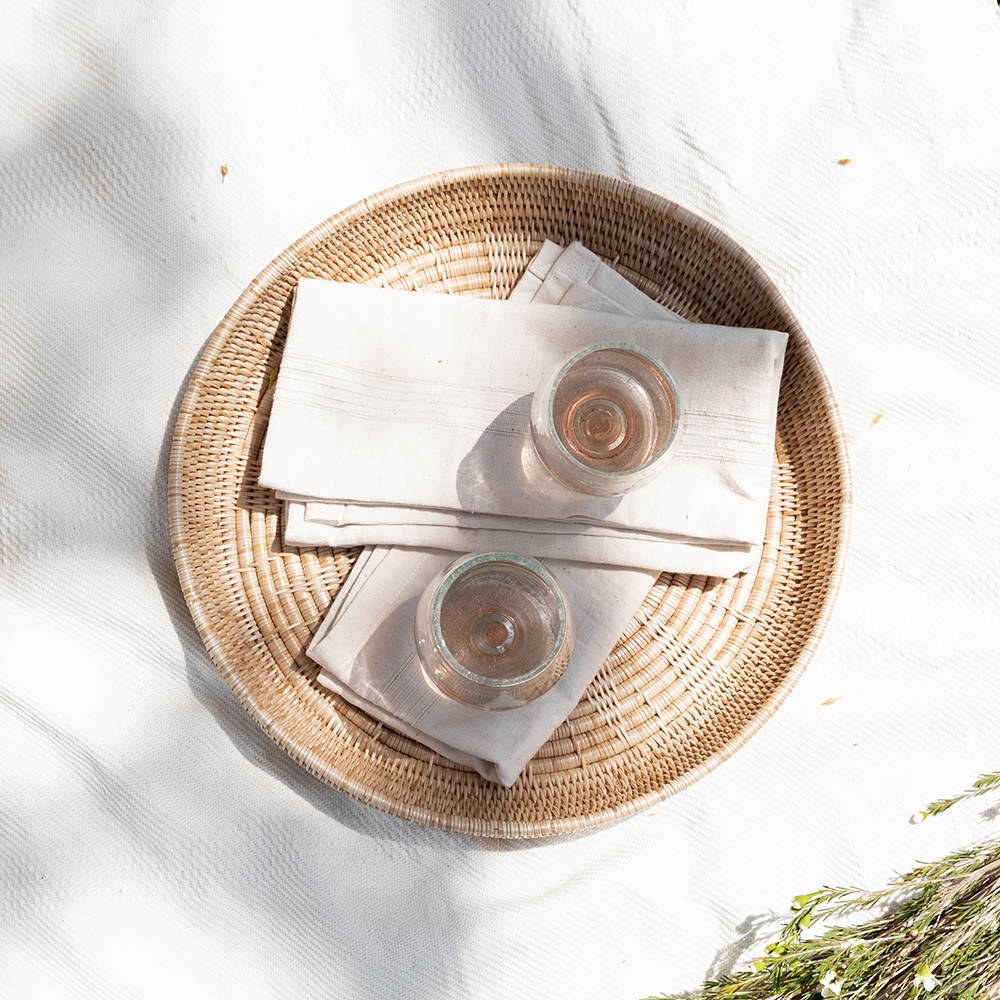 Having the perfect handmade serving tray sets is one of the best ways to elevate your dinner party, casual gathering, holiday meal, birthday celebration, or movie night. And, if you're bringing your own dish to someone else, display it on one of our beautiful handmade Serving Trays.
At The Little Market, our Serving Tray Sets help dishes stand out from the crowd while supporting artisans from all across the globe. No matter what kind of party you're hosting, it won't be complete without beautiful kitchen décor and serveware items.