How To Create The Perfect Bar Setup For Home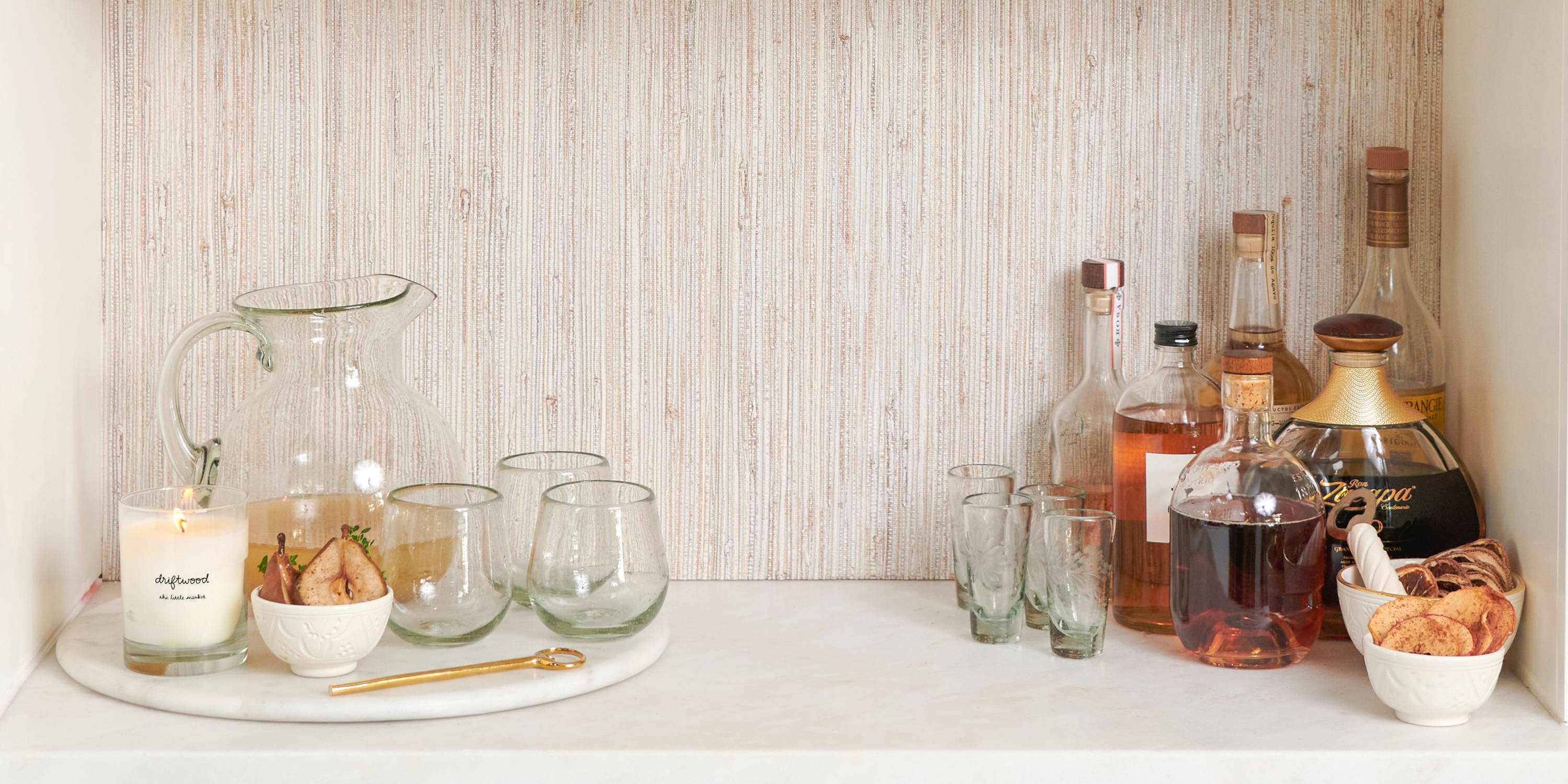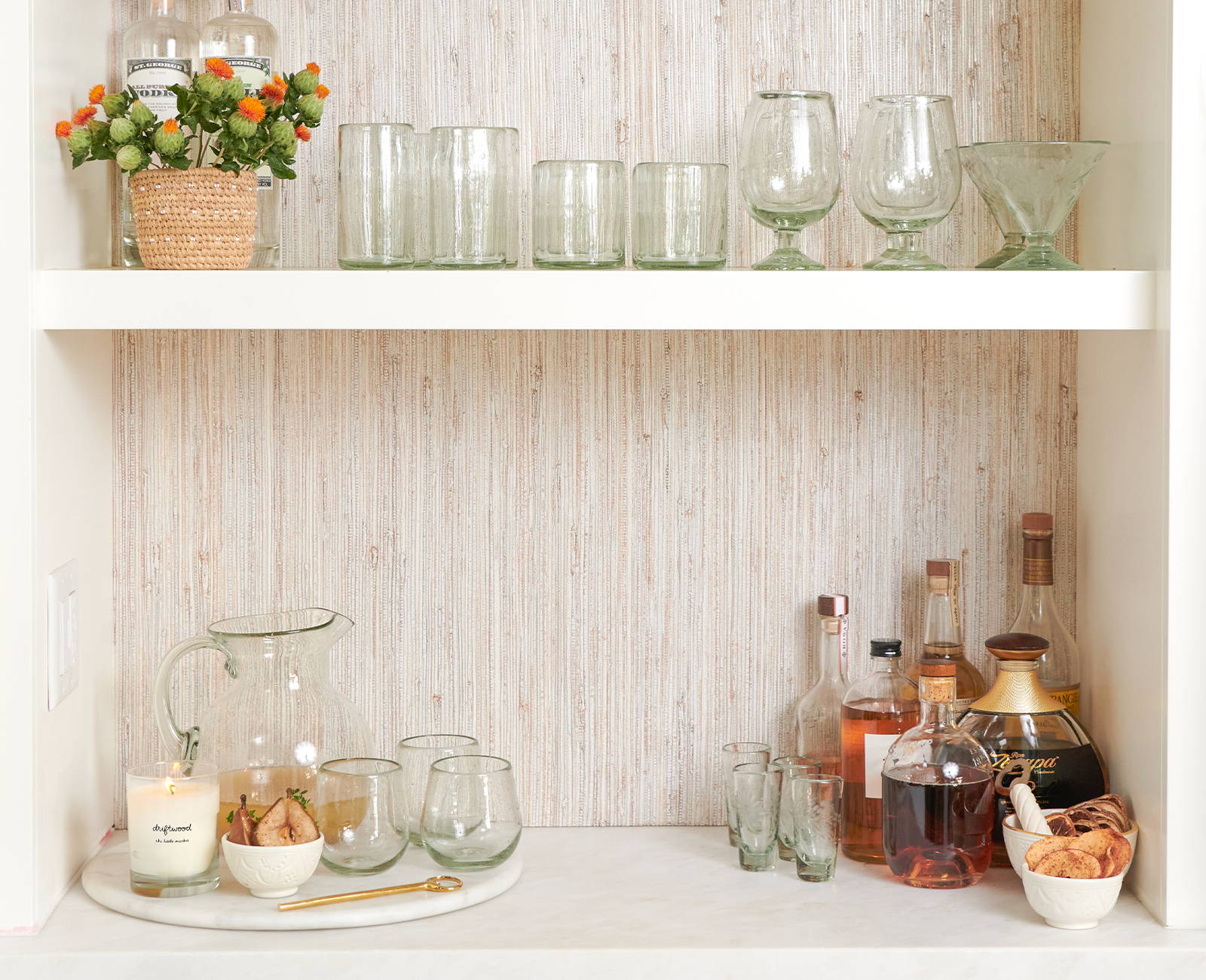 Creating a warm and welcoming space in your home is one of the best ways to level up your home for guests and family members alike. Having a home bar setup can be the perfect touch your home needs. Even if you don't drink (or don't drink often), your friends and family will love having drinks available during their visit.
When it comes to alcohol, mixed drinks, cocktails, and hosting with your own bar setup, there's a lot to navigate. You have to understand the different drinks, learn basic cocktails, and know how to optimize your home bar setup.
Take your hosting to the next level by incorporating the perfect bar setup for home with a few easy tips. How can you make the perfect bar at home? This guide has everything you need to know.
How Can I Create a Home Bar?
How can you create a home bar? The key is in your tools. What utensils, props, and items do you have that can help? What do you need to execute the best home bar design yet?
Let's take a closer look at some of the essential home bar tools you'll need to start.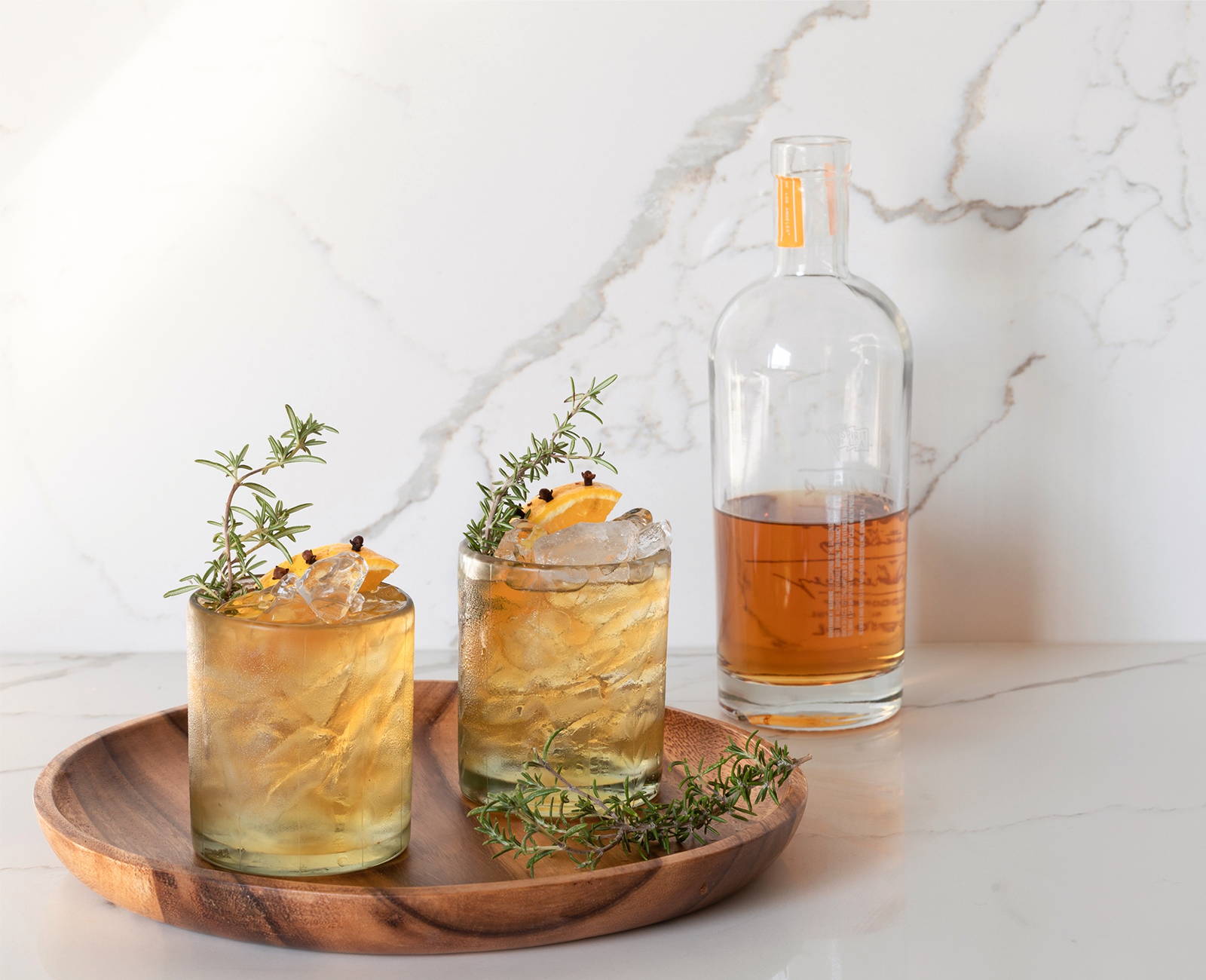 A home bar setup is better with a bar cart. Bar carts are an iconic way to display your drinks and bar accessories. You can place your bar cart in your living room, dining room, sitting area, or even kitchen. If you have a downstairs den or hangout room, you can have a bar cart in here as well.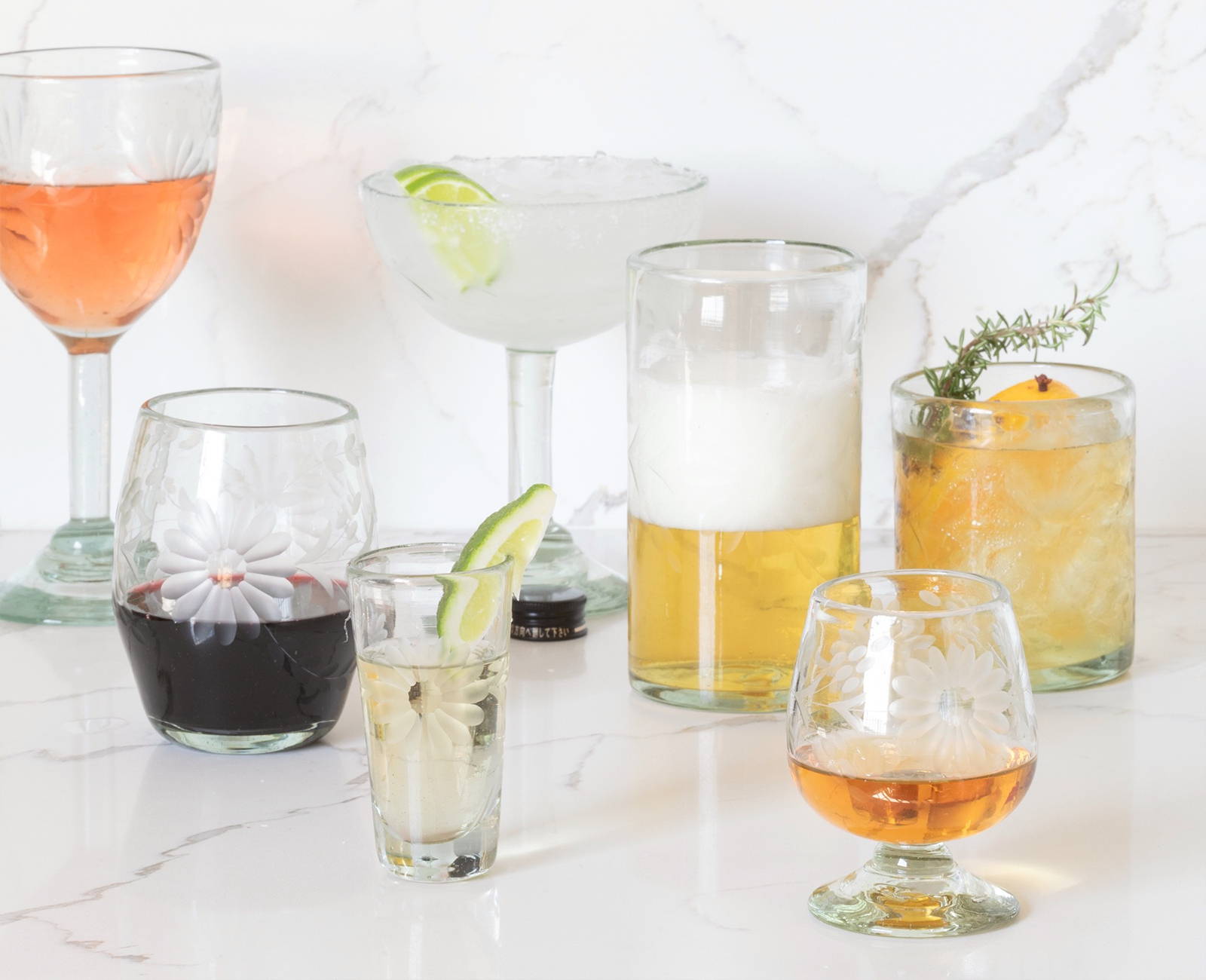 The bar cart is convenient, as it can move to wherever the party happens. Bar carts are accessories that can also add a pop of texture and color to your room. With differently sized bottles, glasses, garnishes, mixers, tools, and other decorations displayed on it, a bar cart is a classic furnishing that can help spice up any room.
If you don't drink alcohol that often or want to offer another type of drink for your guests, you can have your bar cart double as a coffee cart. Hang a few mugs with some coffee beans within arm's reach for an easy after-dinner cup of coffee.
Here are a few tips for organizing your bar cart to step up functionality and style.
First, opt to hang your glasses. If you have wine or champagne glasses with a thin step and longer base, you can hang these glasses from the bar cart. This saves you room on the cart and helps optimize space.
Keep your bar cart clutter-free. Your bar cart may feel like it's impossible to keep clean and organized if you have a lot of extra spirits, glasses, and accessories around. The best rule of thumb to keep in mind is to have what you often use easily accessible and store away the items you don't regularly use. For special occasions, you can plan ahead and add an item or liquor to your cart while still keeping it free of clutter.
Another way to add a pop of style and color to your bar cart is to decorate it. Just like you'd decorate a table, counter, or bookshelf, consider a vase full of flowers, a basket with your bar or drink mixing tools, or even a bowl to hold small items. Consider these ten effortless yet stunning kitchen décor ideas to inspire and spark how you should arrange your bar cart.
Don't have a bar tray? You can use a console table, TV stand, extra dresser, cube organizer, or extra butcher block with cabinet space to create a section for your bar items. Simply having a designated bar space can elevate your at-home drinking experience.
While designing, play around with color, texture, and warmth. Choose pieces you love that stand out to you while supporting causes you care about.
A bar tray is not only a classic way to add spice to your bar cart, but it's also a convenient way to transport drinks and other items from one place to another. Carry the drinks to the living room for your guests to enjoy on a beautiful bar tray.
Our collection of serving trays and boards are full of color, texture, and class. Opt for our Round Marble Serving Board as the perfect bar tray. This tray comes in a pink marble version and even a heart shape for Valentine's Day or just because.
Wood tones like acacia can add texture and warmth to your bar too. Consider our Acacia Wood Appetizer Plate available in a range of sizes. These versatile, multi-use trays can be used as bar plates, cheese boards, and dinner plates for dining with your guests.
Each wooden plate is handmade in the Philippines from eco-conscious and sustainably harvested acacia wood. Your purchase of these handmade goods helps empower artisans in the Philippines to make livable wages and support their families and communities.
If you don't have a bar cart or extra console table around, consider a built-in bar. A built-in bar is simply a cabinet space or kitchen space transformed into a bar.
Here are a few ways you can elevate a built-in bar:
Floating shelves are one of the best ways to add more space to your bar area while optimizing organization and an open feel. Attach glass holders to the bottom of your hanging shelves and arrange liquors and bar accessories on top to create the perfect bar.
It's also great to set your bar area apart from the rest of your kitchen. How can you do this? Consider a bolder backsplash in this area of your kitchen to help your bar stand out. Use a warm, dark color or a bright, bold option. You can also use patterns and different shaped tiles to add dimension and texture.
If you're able to, arrange your built-in bar around a sink. If you're building a home or planning to do some mild construction work on your home, this can be a great DIY project to keep in mind to add plumbing and a sink where you're going to designate your bar.
If you're not able to install a separate sink for your built-in bar, that's okay too. Instead, keep some water bottles handy and consider getting a mini-fridge or ice maker for your bar area. Hide your ice maker in a cabinet and use our beautiful Ice Bucket to display ice on the counter of your built-in bar.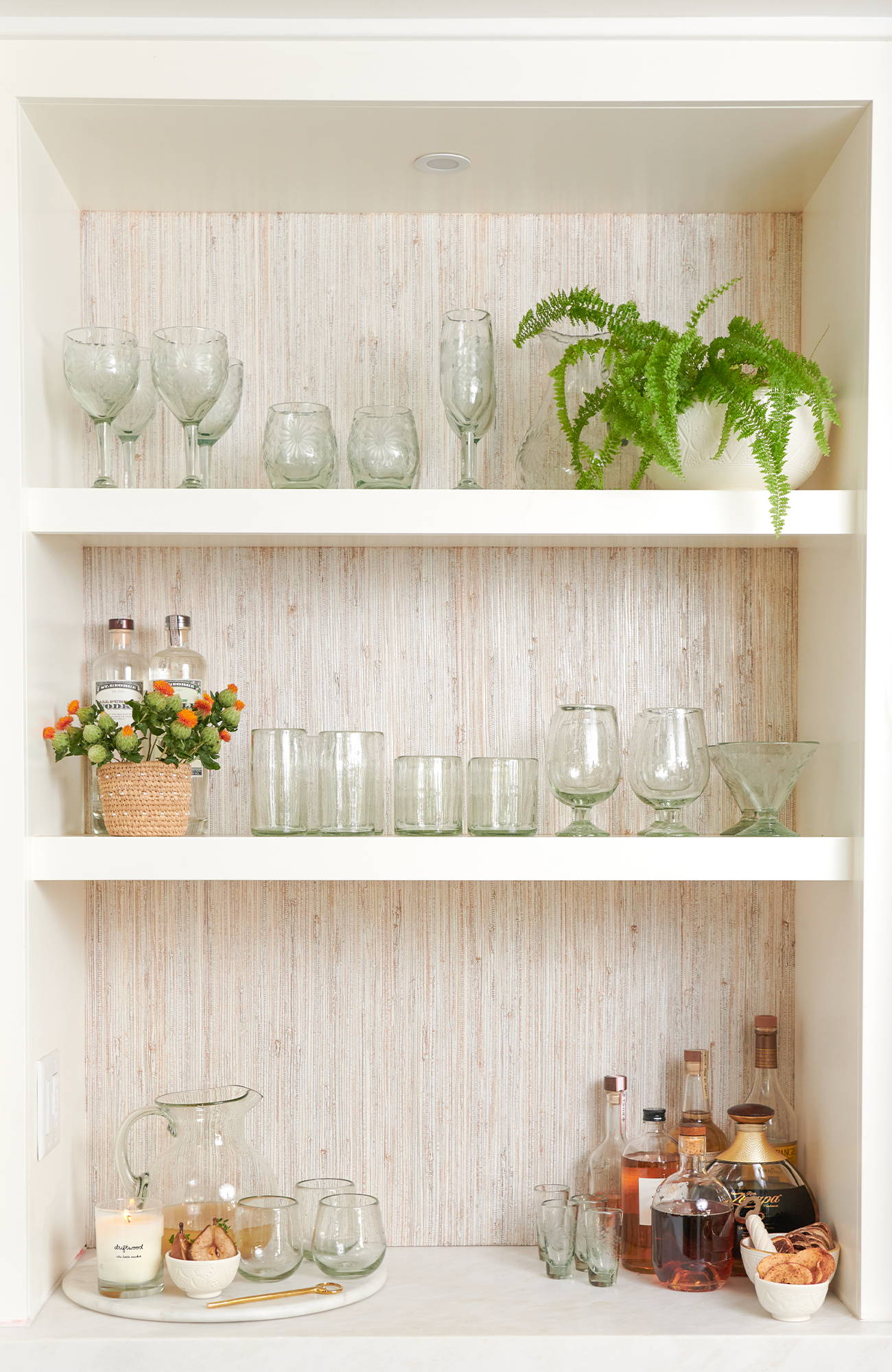 How Do I Know Which Bar Setup Is Right for My Home?
When it comes to choosing a bar setup, you've got options. Here are a few tips to determine which bar setup is right for your home.
First, consider where you and your guests gather most often. If you spend time in the kitchen or dining room, a built-in bar is a great option. This is also excellent if you have extra counters or kitchen space already.
If you spend more time in the living or sitting room with your guests and friends, a bar cart is likely the way to go. Bar carts are portable and convenient while also being elegant accessories for your space. You can also use a bar cart in a sitting room, library, and more.
Lastly, if you don't have a bar cart or extra cabinet space, you can use another piece of furniture like a console table or extra shelf to make a bar area. Get creative, and don't be afraid to personalize your bar cart!
What Should My Home Bar Include?
Now that we've discussed the different types of home bar setups, it's important to know what to fill and stock up your bar with. What should your home bar include? Let's take a closer look below.
Essential Spirits and Go-To Mixers and Garnishes
Essential spirits you can have in your home bar include gin, rum, whisky, and vodka. It is also helpful to have mixers and garnishes to top off your cocktails and mixed drinks and to add flavor to your beverages. Have lemon juice and lemons, lime juice and limes, orange juice, orange bitters, cranberry juice, grapefruit juice, pineapple juice, simple syrup, grenadine, sour mix, and sodas.
As for garnishes, be sure to have some fruits like lemons, limes, and oranges, as well as olives, mint, nutmeg, celery, whipped cream, and salt or sugar for the rims.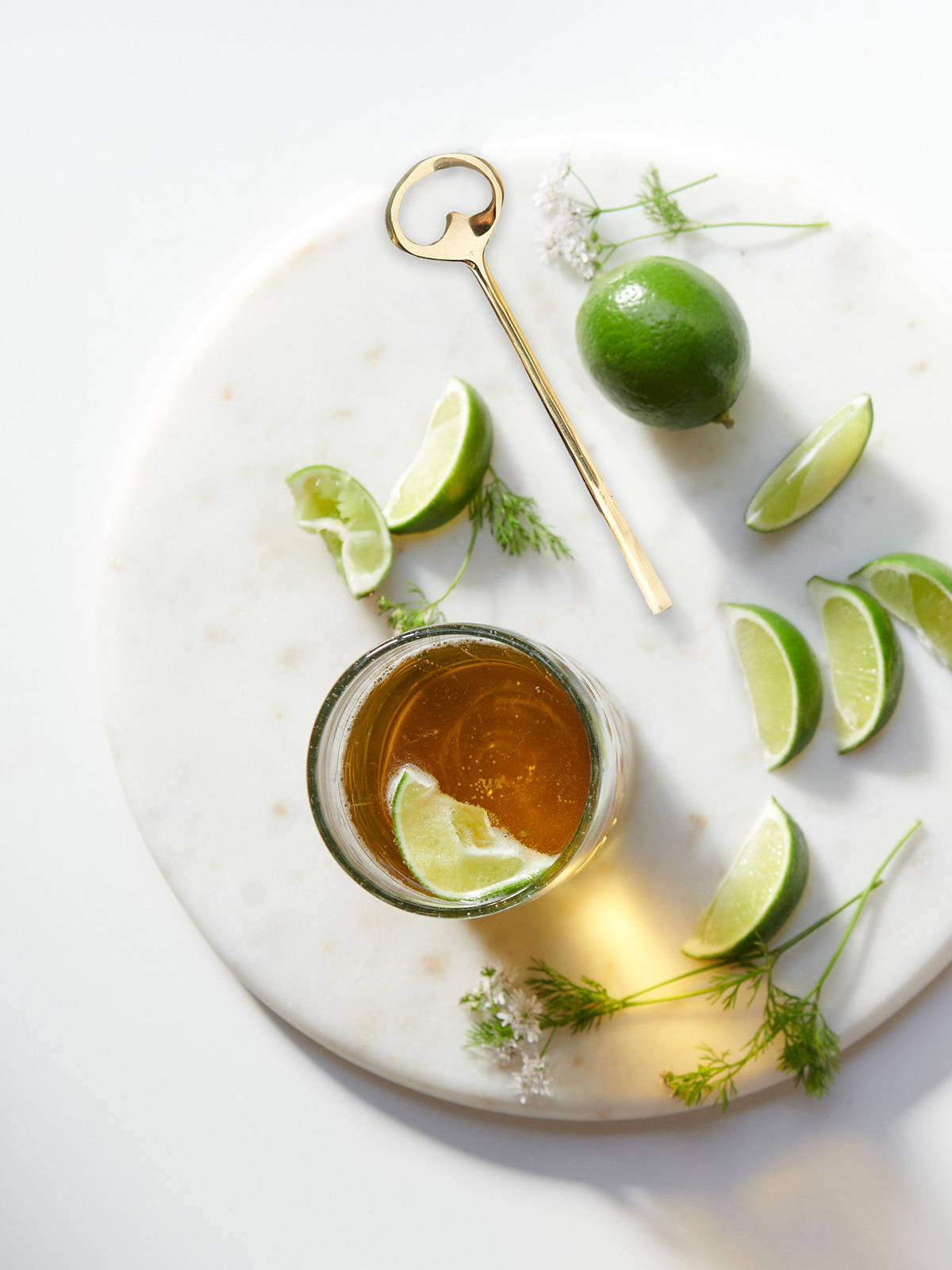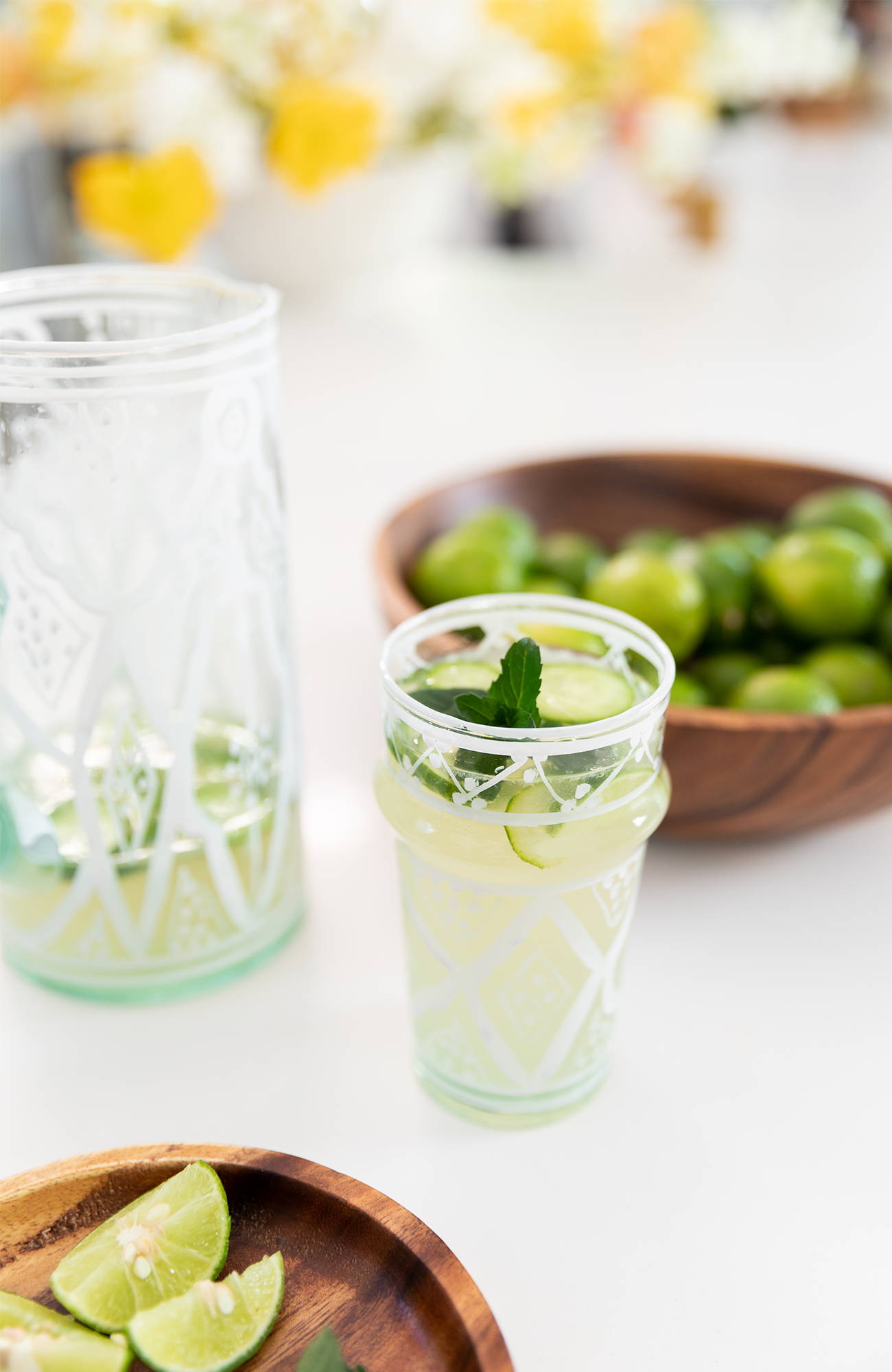 Your glassware is the most essential accessory for your bar cart. Not only are these pieces on display, even if your guests aren't drinking, but they're the first impression your guests have of your drinks. When they hold a high-quality, beautifully hand-etched piece of glassware, their overall drinking experience will be elevated.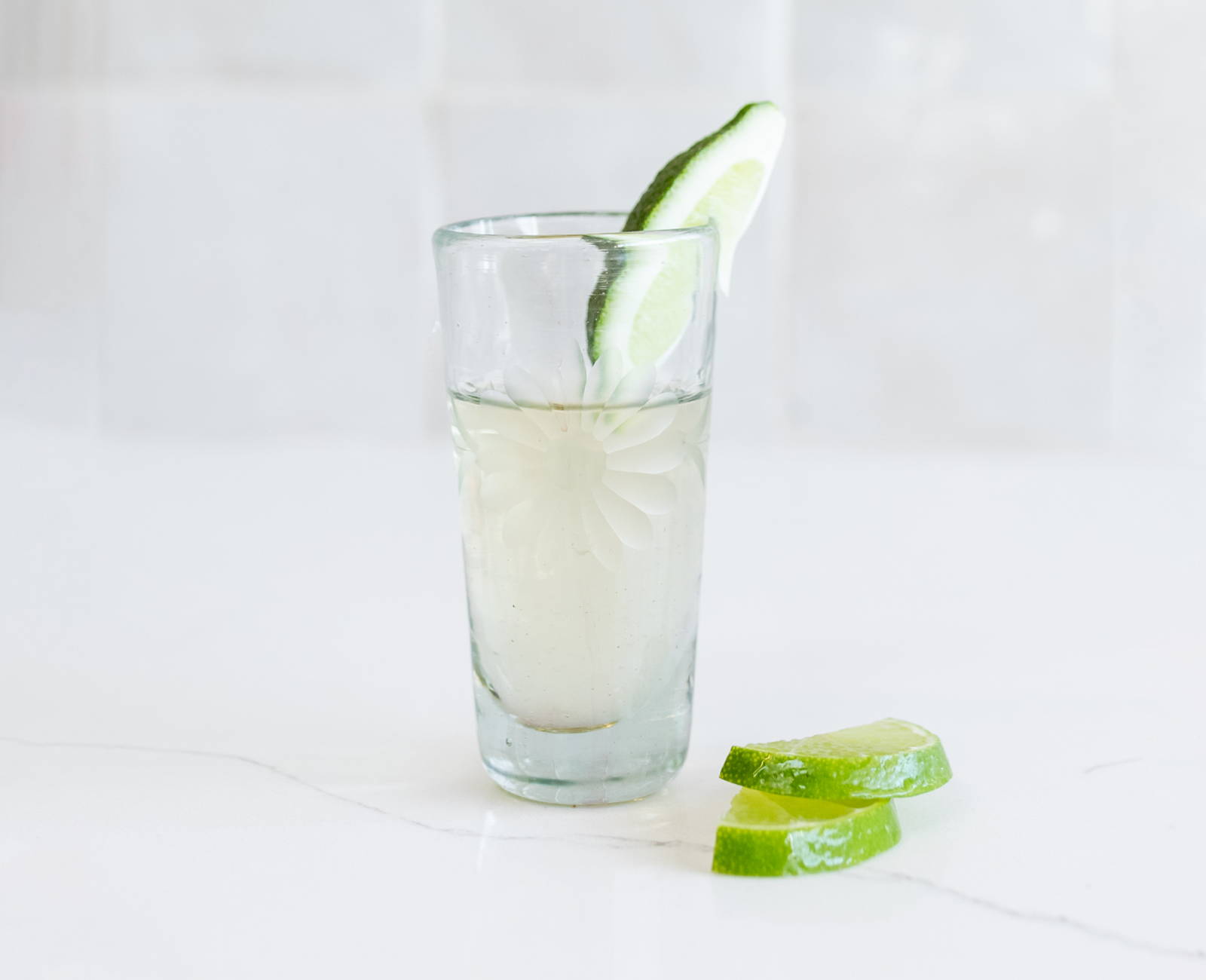 Where can you find gorgeous glassware? Our Handmade Glassware Collection has everything, including wine and cocktail glasses, lowball glasses, highball glasses, and Shot Glasses. Plus, these versatile glasses can be used for any beverage — not just alcoholic ones.
Our collection includes glasses that are handmade, hand-blown, hand-painted and hand-etched in Mexico, Egypt, Guatemala, and Morocco. These glasses are the perfect touch to add to your home bar setup.
Bottle Openers and Stoppers
It is also convenient to have bottle openers and stoppers on hand for your bar area. This includes both wine openers and other bottle openers. Invite guests over for a bottle of red wine and be prepared with a beautiful wine opener.
Be your own bartender for your guests and level up their experience by using our Brass Bartender Bottle Opener. Handmade in Kenya, this brass piece is unlike any other and helps empower the artisans in Kenya who made it.
It's also important to have wine stoppers for your wine bottles. Explore our collection of Wine Stoppers to find the perfect one for your at-home bar.
Recipe Books with Delicious Dishes
Recipe books are like coffee table books for the bar area. They add a statement and act as a great décor piece, but they also come in handy! Look for books that have easy drink recipes so you can take your bar repertoire to the next level.
Below are two meaningful cookbooks to display as decorations on your bar cart.
These books are full of one-of-a-kind recipes your guests and family will love to flip through and enjoy.
How Should I Organize My Bar?
Organizing your bar is easy with a few simple tips. First, have your liquors and spirits on display. If you don't have room for everything, simply display your favorite. Use cabinets or hanging features to help organize your glassware. Use stylish organization to arrange your bar tools, bottle openers, mixers, and more.
How Can I Make My Bar Area Unique?
To make your bar area unique, add a decoration. Use pops of color in your glassware or decorations, or you can even add a colorful backsplash or cabinet color behind your bar. Don't be afraid to personalize your bar to your liking.
Below are a few ways to make your bar area stand out.
Mix-and-Match Decorations
Using pieces that can be mixed and matched can add spice, a pop of color, and texture to your bar. Consider mixing and matching patterns, materials like glass and wood, and textures like wicker to draw the eye to your bar area.
Colorful Pillows and Tapestries
Add some colorful pillows or tapestries behind your bar area to create a statement setup. Consider decorating art around the walls. You can rely on Wall Décor like hangings and different materials for texture and dimension.
Just like decorating shelves, consider incorporating a few trinkets here and there. Jars and boxes are an excellent way to add a design splash while also optimizing space to organize. Take a look at our Jar and Box Collection for eye-catching inspiration.
Elevate Your Home Bar Setup
This guide shows you everything you need to know about how to take your bar setup to the next level. Whether you're entertaining guests or getting ready for date night, there's no better way to serve the perfect cocktails than in your own bar area.