Bathroom Accessories Set For Guests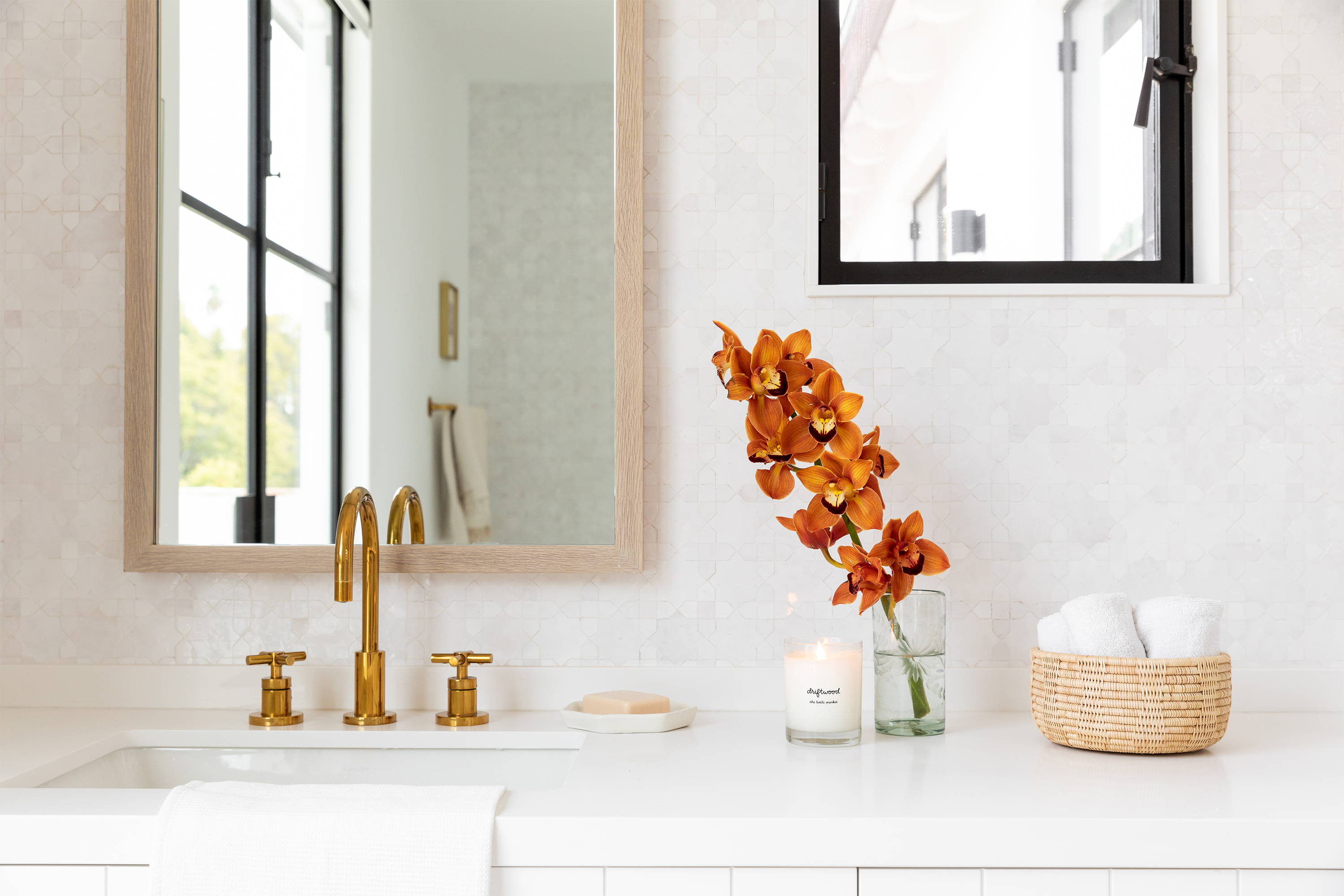 Carefully curated bathroom accessories take clutter and transform it into dècor. Say goodbye to unorganized countertops and hello to stylish, convenient sets for your bathroom necessities.
It's essential to keep your bathroom organized. This is the place you go to relax in the bubble bath and get ready in the morning. Keeping your bathroom clean with a coordinated bathroom accessories set is a great way to reduce clutter.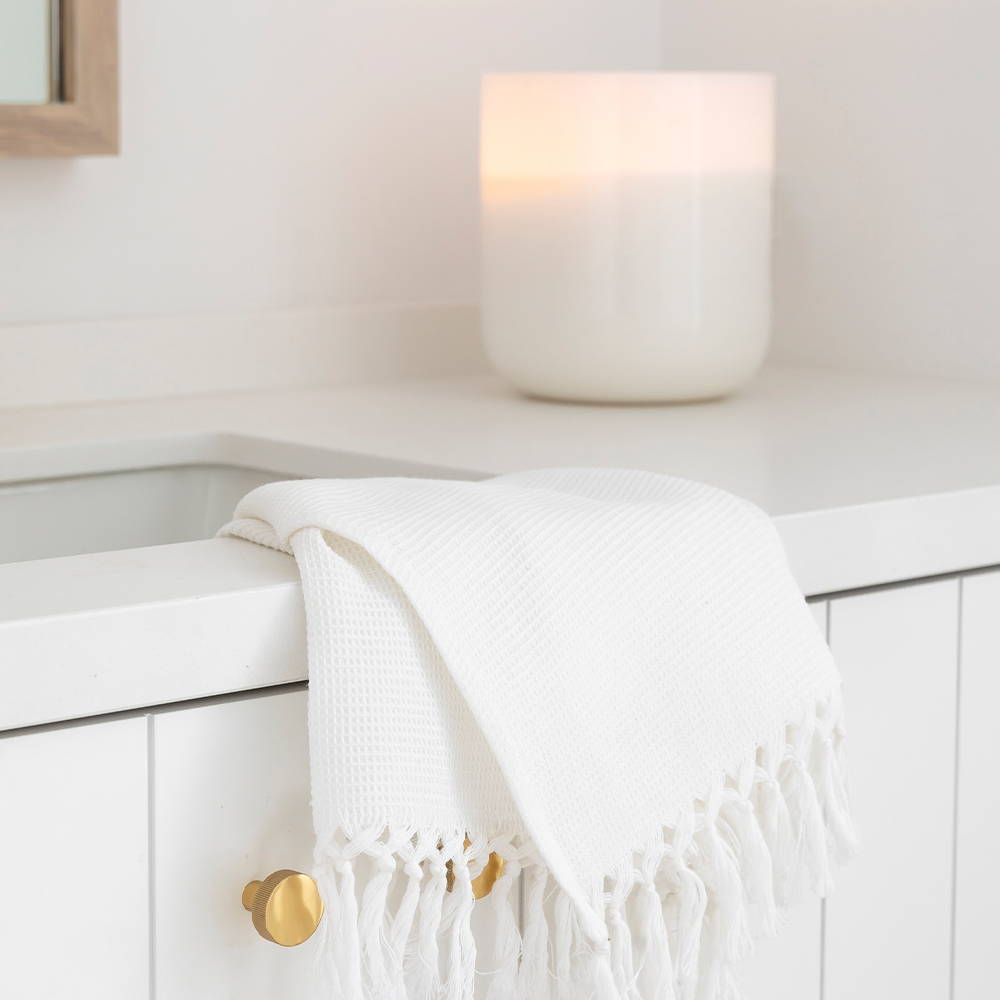 What Are Must-Haves for a Bathroom Accessory Set?
There are many necessities we keep in the bathroom. We store our toothbrushes, toothpaste, floss, facial cleanser, moisturizer, skincare, hair care products, makeup, and much more in the bathroom. Instead of keeping these items loose on the bathroom counter, tidy up with a bathroom accessories set.
Finding the best storage containers for your bathroom is easy with this guide:
For instance, our Glass Jar in White is the ideal container for cotton balls, cotton swabs, or other bathroom knick-knacks. Handmade in Morocco, this piece is a lovely addition for brightening your bathroom and keeping things tidy.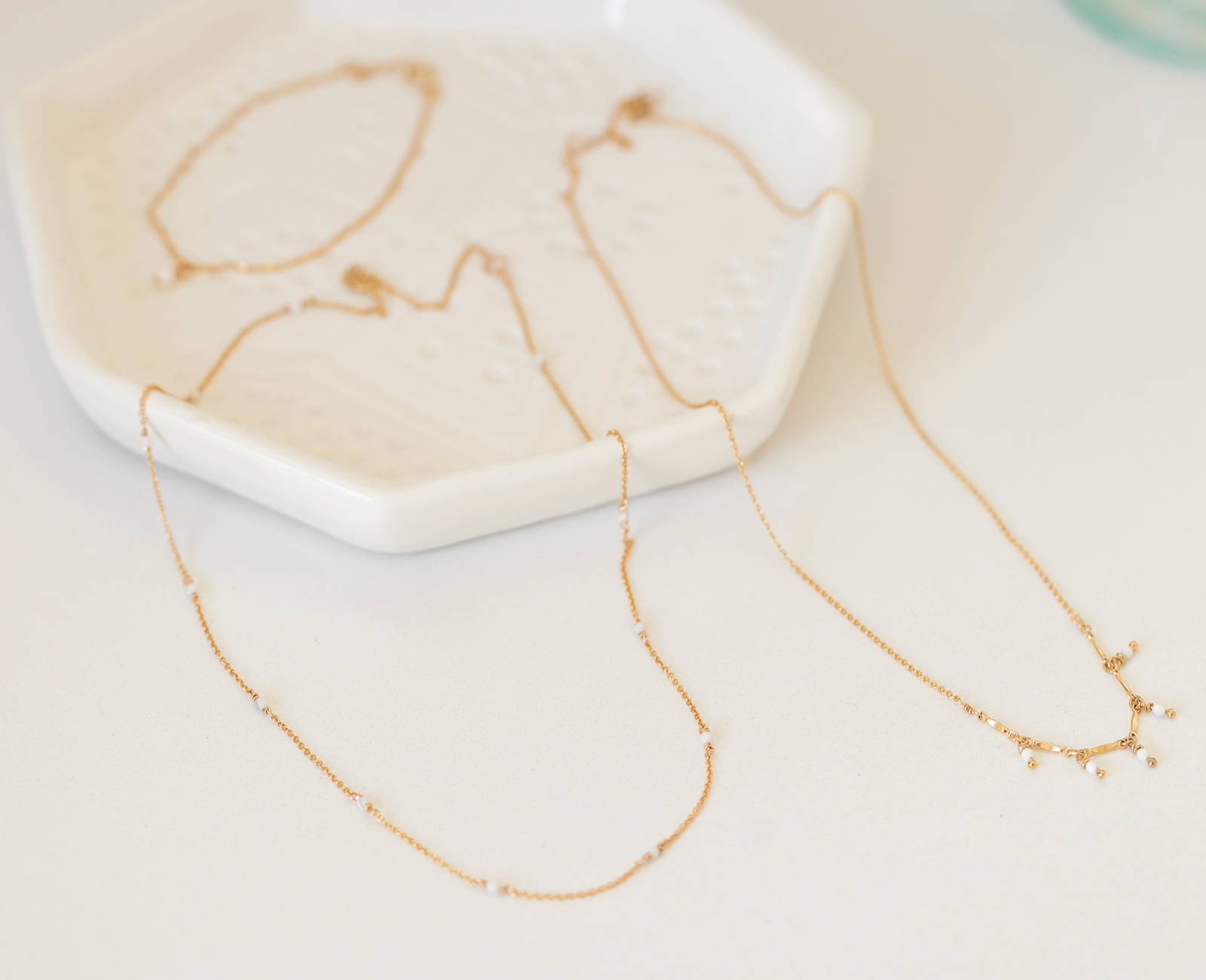 If you prefer to keep the contents of your bathroom hidden, consider our Ceramic Keepsake Box. Each purchase helps support artisans in Morocco who carefully craft each piece by hand. This container matches with any decorative style, from farmhouse to midcentury modern.
Give your guests a hand with our Ceramic Hand Tray in Black. Handmade in Jordan, this is the perfect way to honor Middle Eastern and North African culture. This Hand Tray can be used to display mints, jewelry, washcloths, and more.
If you want your bathroom accessories set to match your home dècor, consider a light and airy woven basket.
Our Round Woven Serving Tray is a wonderful way to display rolled hand towels, washcloths, tissues, or wipes. With beautiful natural tones, this piece is handmade in Tanzania with quality and attention to detail. You can opt for an oval take on a woven basket as well with our Oval Woven Serving Tray.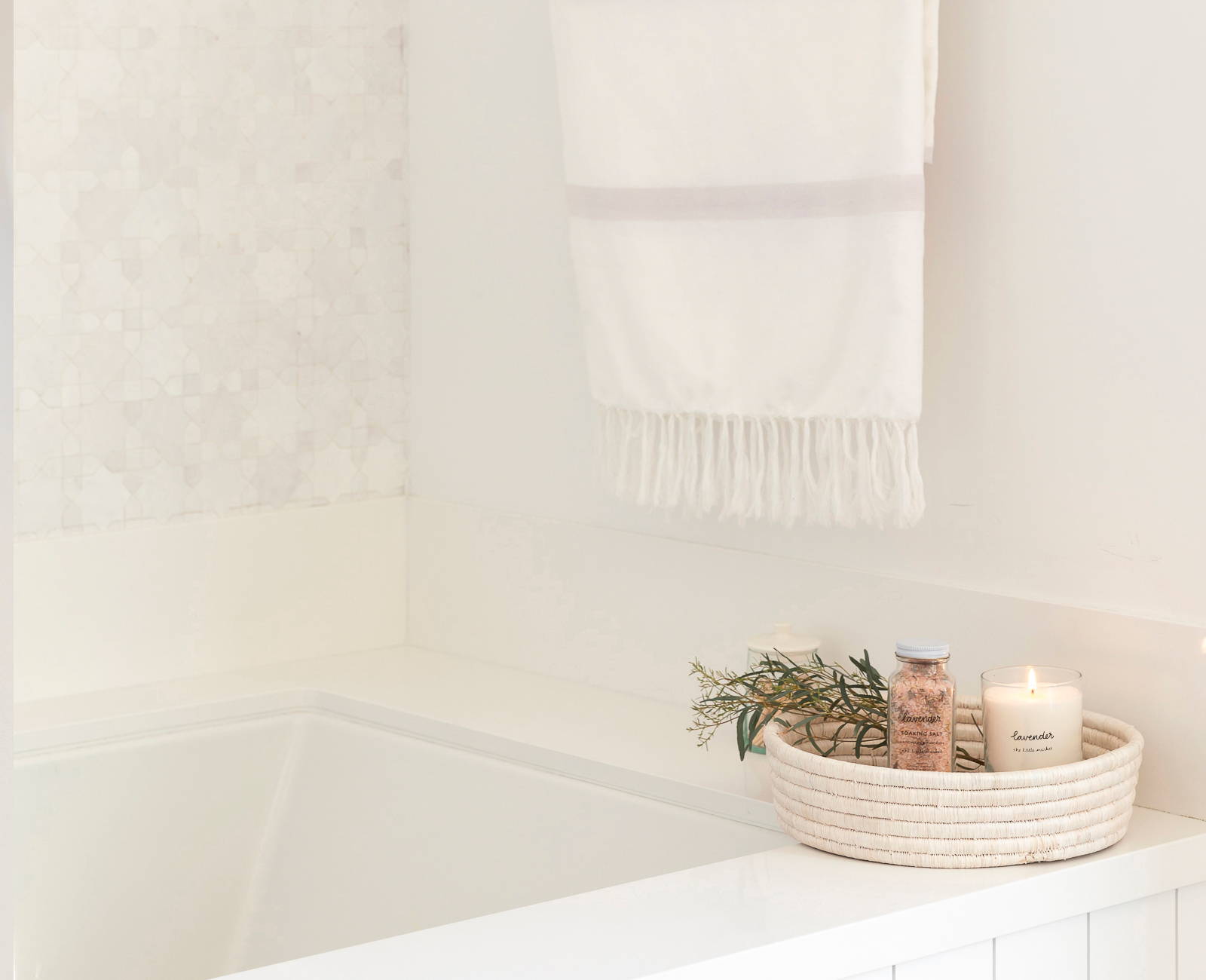 For deep wooden tones, consider our Acacia Wood Heart Tray. This piece is versatile for a range of styles, including farmhouse, modern, and everything in between.
Choose from small, medium, or large size options. If you need slightly more storage capacity, you can opt for this wooden décor piece in an Acacia Wood Heart Bowl.
Sweet Dreams and Sweet Décor
It's no wonder that our bathroom counters get disorganized so easily. Whether you have kids, guests, or a smaller bathroom, it can be easy for your toiletries to take over your counters. Having the right bathroom accessories set = makes a big difference.
Our one-of-a-kind pieces are handmade by artisans across the globe and add a thoughtful touch to your bathroom dècor. Choose from a range of textures like woven trays, ceramic containers, and wooden bowls as well as different colors and patterns.