Boho Home Décor:
Chic Design Ideas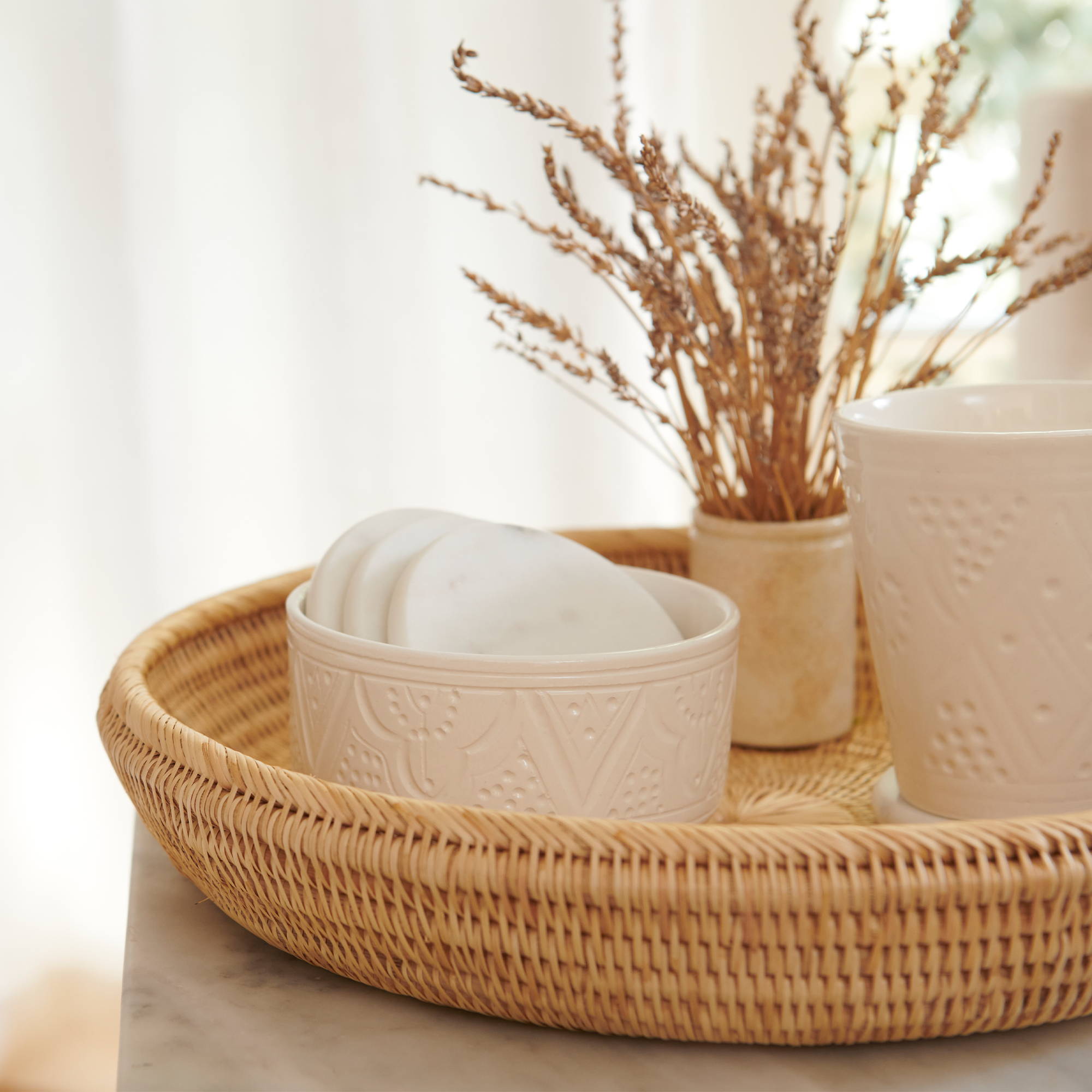 Your home is where you spend most of your time. You come home after a long day to relax and spend time with your loved ones. You invite friends over to enjoy games, drinks, and delicious food in your home. So, your home should have a relaxed, aesthetic vibe.
Your home décor is what influences how your home feels. Boho home décor remains a popular style to use, but what is boho home décor and how can you incorporate it into your home? Our comprehensive guide breaks down everything you need to know.
Bohemian home décor, more popularly known as boho décor, is a fun decorating style to use in the home. This style is defined, sophisticated, and relaxed while also being fun, eclectic, and bold. Say goodbye to bland home décor and hello to boho.
The bohemian style calls for lots of colors, textures, patterns, and unique shapes. Colors in this trend range from neutrals to bright jeweled tones. From fringed pillows and blankets to rugs and vibrant art prints, there are many ways to incorporate this theme in your home. Boho home décor can make the spaces in your home feel airy, light, and comfortable.
To better understand boho décor, it's important to understand where it came from. Boho décor traces its origins back to Paris, France. In the early 19th Century, the bohemian style became a popular trend for both clothing and home décor. It was inspired by artists, writers, actors, nomads, and creatives.
Soon, the trend transformed into more than just a fashion statement. It spoke deeply to the gap between career paths and the financial status of the creative and business worlds. Bohemian décor isn't about status, money, or luxury. Instead, it's about the inherent beauty of color, creativity, imagination, and art. At its core, the bohemian style values creativity and inspiration above money.
While there are certain characteristics that set the boho trend apart from others, there are no strict rules. You can personalize boho home décor to make it anything you want. You can mix modern and boho décor to create a more minimalistic style.
You can focus on colors and patterns to create a busier style of boho décor. You can include a bohemian design in any room you want; the possibilities are endless.
How Do I Style My House for a Boho Theme?
Boho home décor is versatile. You can use a simple, minimalist bohemian vibe to decorate the bedroom and bathroom. Introduce your boho home décor to your modern home to create spaces unlike any other.
You can go all out with a mix of bold patterns, colors, and textures. You can use a boho style to decorate your home office and outdoor spaces. There's no shortage of ways to decorate your home with this light and airy style.
Boho furniture is another excellent way to style your home with this theme. Boho furniture is characterized by a few key qualities. First, boho furniture includes a range of textiles, prints, colors, and materials. Simple options include boho leather sofas, minimalist boho rattan furniture, and knitted ottomans. Bolder options include sofas and chairs with bright floral or paisley patterns.
Wicker furniture pairs well with boho home décor, greenery, and bright colors. Consider wicker chairs, baskets, and even furniture. Wicker patio furniture is an excellent way to create a boho theme outdoors on a porch or backyard.
One of the most significant benefits of using a bohemian style is that it is what you make it. You can personalize boho décor as much as you want. Add personalized touches to transform your home. Incorporating this both sophisticated and whimsical theme throughout your home is easy with these tips and tricks.
One of the key concepts to keep in mind while incorporating a boho theme is to embrace patterns. Long gone are the days when you can't mix and match patterns. In fact, the visual contrast between two patterns is more than pleasing to the eye.
For example, when decorating a living room, you can mix and match the patterns on your rugs, pillows, blankets, comforters, and bedding. You can also use wallpaper, wall hangings, table runners, placemats, and more to mix and match patterns.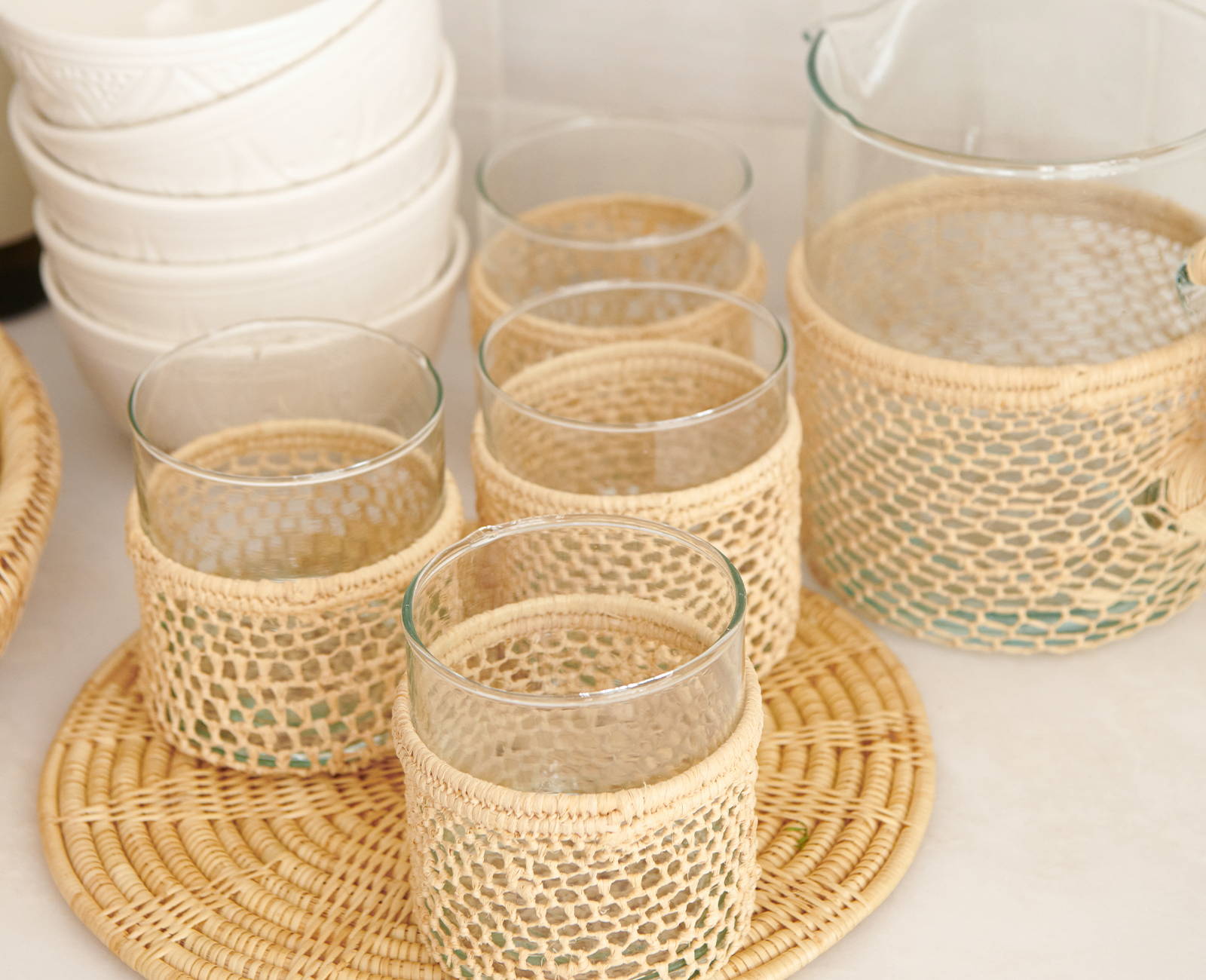 There are many other ways you can embrace patterns in your home. Look for painted kitchenware, dinner utensils, and accent pieces. Mugs and plates with patterns on them are excellent tools to enhance the boho theme in your home. Don't be afraid to go bold and bright.
How To Incorporate Patterns Into Your Home
Here are a few guidelines to help you mix patterns and colors properly:
Incorporate different sizes
If you're mixing two patterns on two different objects, choose different sizes. Pair a bright patterned sofa with a few smaller patterned throw pillows. Use different sizes of baskets and jars with different patterns.
Balance patterns with solids
While you can mix however many patterns you like, add the same number of solids in the room for balance. You can still use bright colors, but having solids can provide the perfect canvas for patterns.
Use similar color patterns
You can always mix however many colors you like. However, if you're going for a subtle boho look, use similar colors. Use blue, purple, and green together or red, pink, and tan together. Avoid contrasting colors unless you're going for a bright, swirling look.
Layer prints and patterns
Faux animal print materials and patterns also follow these same rules. If you're considering adding faux animal stripes or spots, use the same principles above.
Mix simple patterns with complex patterns
This helps reduce how busy these patterns are on the eyes while still creating an appealing mixture. If you have a simple striped pattern, match this with a more complex paisley or floral pattern.
One of the key characteristics of the boho theme revolves around using plants. While colorful patterns, bold art, and vintage style décor are staples for the boho theme, plants are the finishing touch. Adding whimsical greenery, hanging plants, pampas grass, and flowers to a boho space enhances your bohemian theme.
Hanging plants are especially popular in the boho theme. Consider using macrame plant holders to hang from windows or ceilings. You can also find hanging planters. If you're decorating an outdoor space, hang plants from your porch railings.
You can also incorporate plants in other ways throughout your home. Consider adding potted plants that sit on your window sill or displaying greenery in a vase. Plants are a beautiful way to brighten your home, but did you know indoor plants come with a range of benefits as well?
According to a study conducted by NASA, many houseplants actually work to filter the air. Some plants can reduce levels of pollutants, carbon monoxide, benzene, formaldehyde, and trichloroethylene. When included in your home, plants can help clean the air and keep your home happy and healthy.
Plants are also known for increasing happiness and supporting physical and mental well-being. Plants are often used in hospital settings to provide relaxation and faster healing for patients. Plants are not only aesthetic, natural decorations for your home, but they offer a range of benefits for health and wellness.
Incorporate One-of-a-Kind Pieces
The bohemian theme is unique in and of itself. It calls for imagination and creativity, and it refuses to conform to standard decorating rules. You can exercise your artistic side as much as you want when creating this chic look.
One way to do this is to personalize the space. With boho décor being unique already, adding a customized touch is an excellent way to enhance this quality. You can also add one-of-a-kind artwork that sets your home apart.
Look for original paintings, thrifted goods, and handmade home décor products. To ensure that your decorations are really one-of-a-kind, you can make them yourself, commission an artist to make them, or look for handmade, small-batch goods.
You can style unique art pieces and accents to create an eye-catching gallery wall. Sculptures, unique candles in lanterns, gold or silver medal accents, and ceramic pieces can create a totally individual space. Use unique shapes, shades, and textures to help these pieces stand out even more.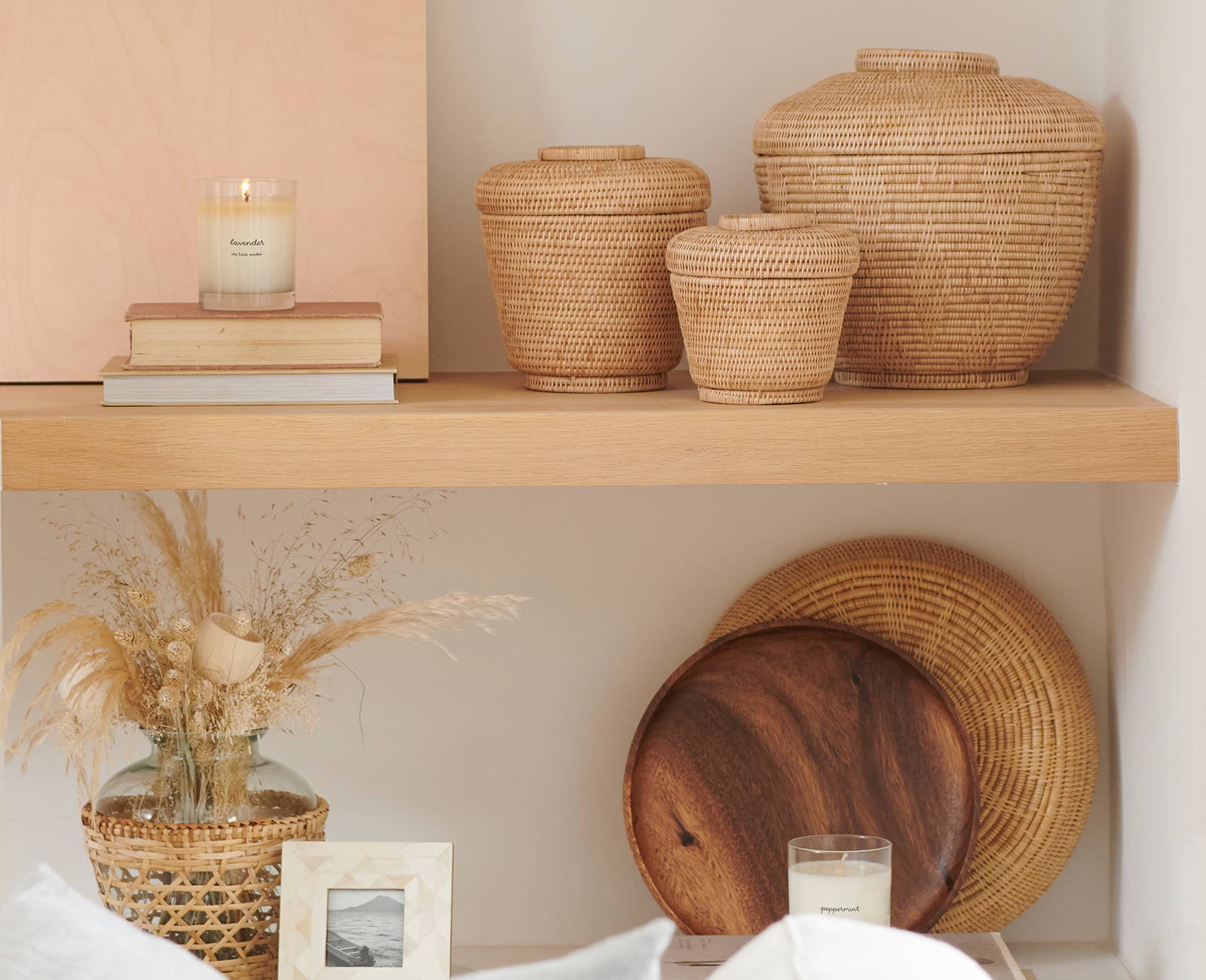 The last key principle to keep in mind when decorating your home with a boho style is to incorporate tons of texture. Texture is the key to boho home décor. While patterns, colors, and unique art pieces are important, texture adds dimension and appeals to touch.
Texture is visually appealing. It adds dimension to an otherwise flat space. However, the appeals of texture go beyond its visual aspects. Psychological research demonstrates that texture in home décor can improve the mental state.
This is why children reach for a stuffed animal or fuzzy blanket when they're scared or upset. The tactile stimuli are a coping mechanism for their negative feelings. In other words, using texture in your bohemian style décor can make your space, and those in it, even happier.
Consider mixing fuzzy, knitted, wood, metallic, and ceramic textures together. You can also include canvas or burlap texture, stone texture, and more.
What Should I Look For in Boho Products?
Transforming your home into a bohemian paradise requires the best bohemian products. While you can get creative with what you include in your boho home décor, choosing high-quality pieces is essential.
There are a few key characteristics to look for when determining which boho pieces are best. For instance, look for boho products handmade by artisans, small businesses, and small shops. This will add uniqueness and a one-of-a-kind touch to your décor.
Look to purchase goods from ethical retailers that support artisans and a good cause. It's also important to consider the style in the boho pieces you choose.
Let's unpack these so you can find the best products to transform your home into a boho home you love.
The first quality to look for in boho products is whether or not they're handmade. There are many benefits to purchasing handmade goods over large-batch goods. Handmade products receive individual care and attention from the artisans crafting them. This produces higher-quality items than most large-batch, factory-made items.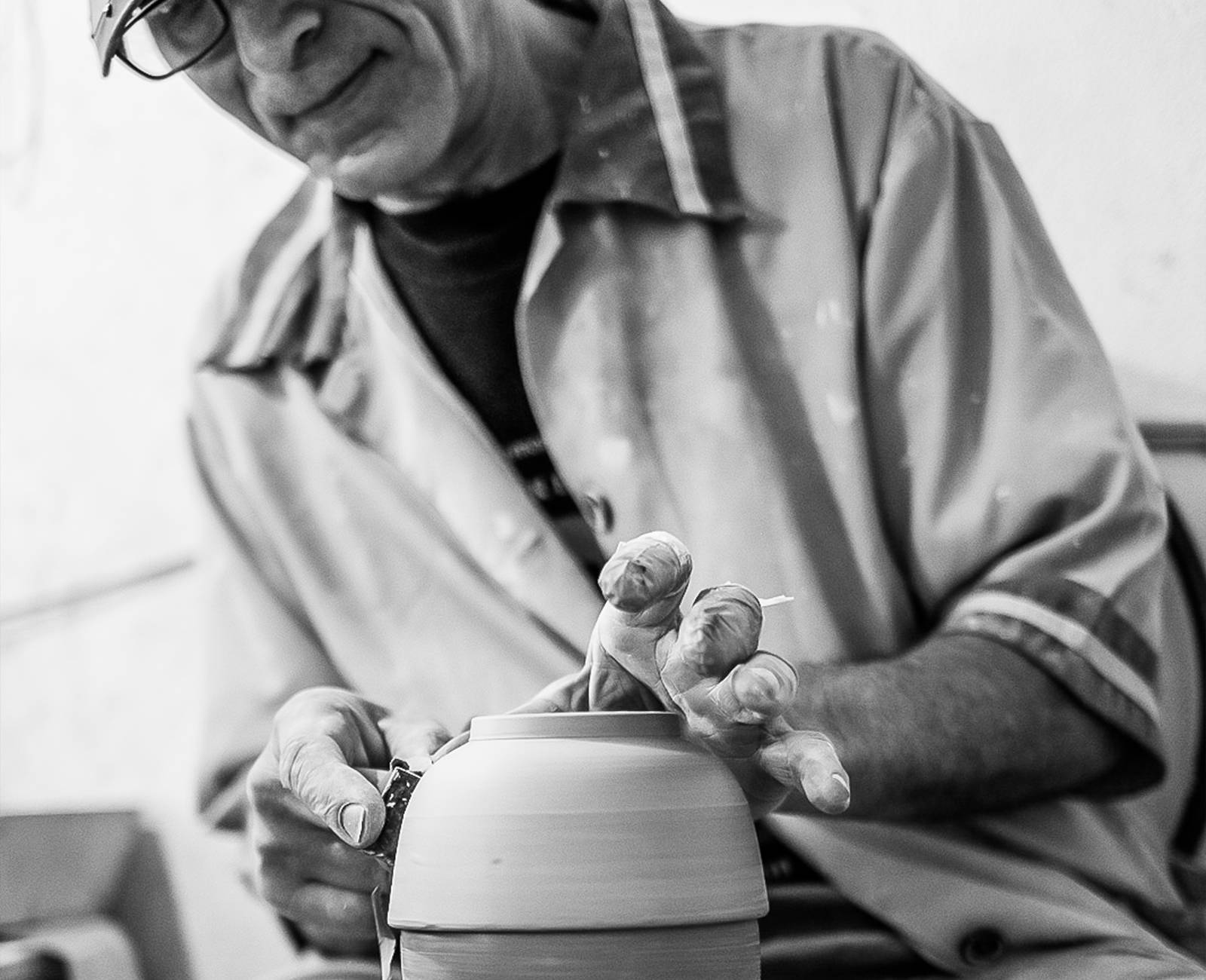 Handmade items also support the artisans who make them. When you choose to support small businesses and shop small, you support individual artists. The detail and devotion given to small-batch items is significantly higher quality than large-batch items.
Shopping for small, handmade items also supports the environment. Handmade items are much more likely to use sustainable materials and methods. Eco-conscious shopping is an easy way you can support the planet and those living in it.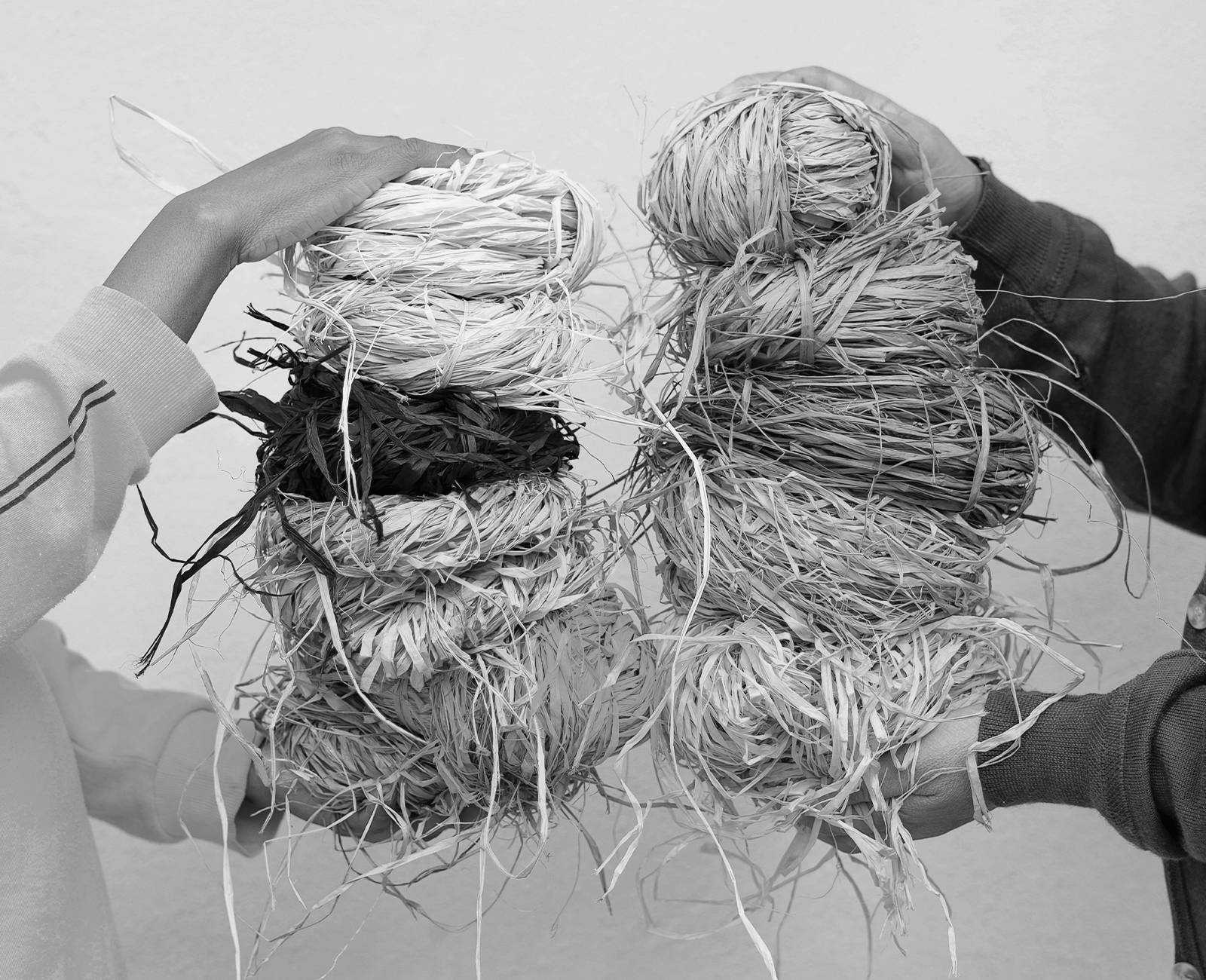 Lastly, it's important to look for stylish boho products to decorate your home. Small-batch items offer unique style and originality.
This is another benefit of finding items made by an expert artisan. When you purchase handmade items from artisans, you purchase high-quality style and design. Instead of a mass-produced pattern or color, you receive a unique, beautifully crafted piece. This is an excellent way to find stylish, one-of-a-kind pieces that stand out in your home.
What Boho Chic Products
Can I Add to My Home?
There are many things to consider when choosing boho home décor. From choosing handmade products that are stylish to buying from charitable organizations, there's a lot to keep in mind. You should also think of how to incorporate these into your home. For example, using patterns, colors, textures, plants, and unique pieces will help take your décor to the next level.
Are you ready to start decorating?
Let's take a closer look at some of the boho-chic products you can add to your home.
Some of the most common decorative pieces seen in the boho-chic style are quilts and blankets. These pieces tend to have fun patterns, bold colors, and texture all in one.
Choose blankets with fringed edges and quilts with texture and bold patterns, and don't forget to mix and match.
Here are a few fun quilts and blankets that can add color, patterns, and texture to your boho home.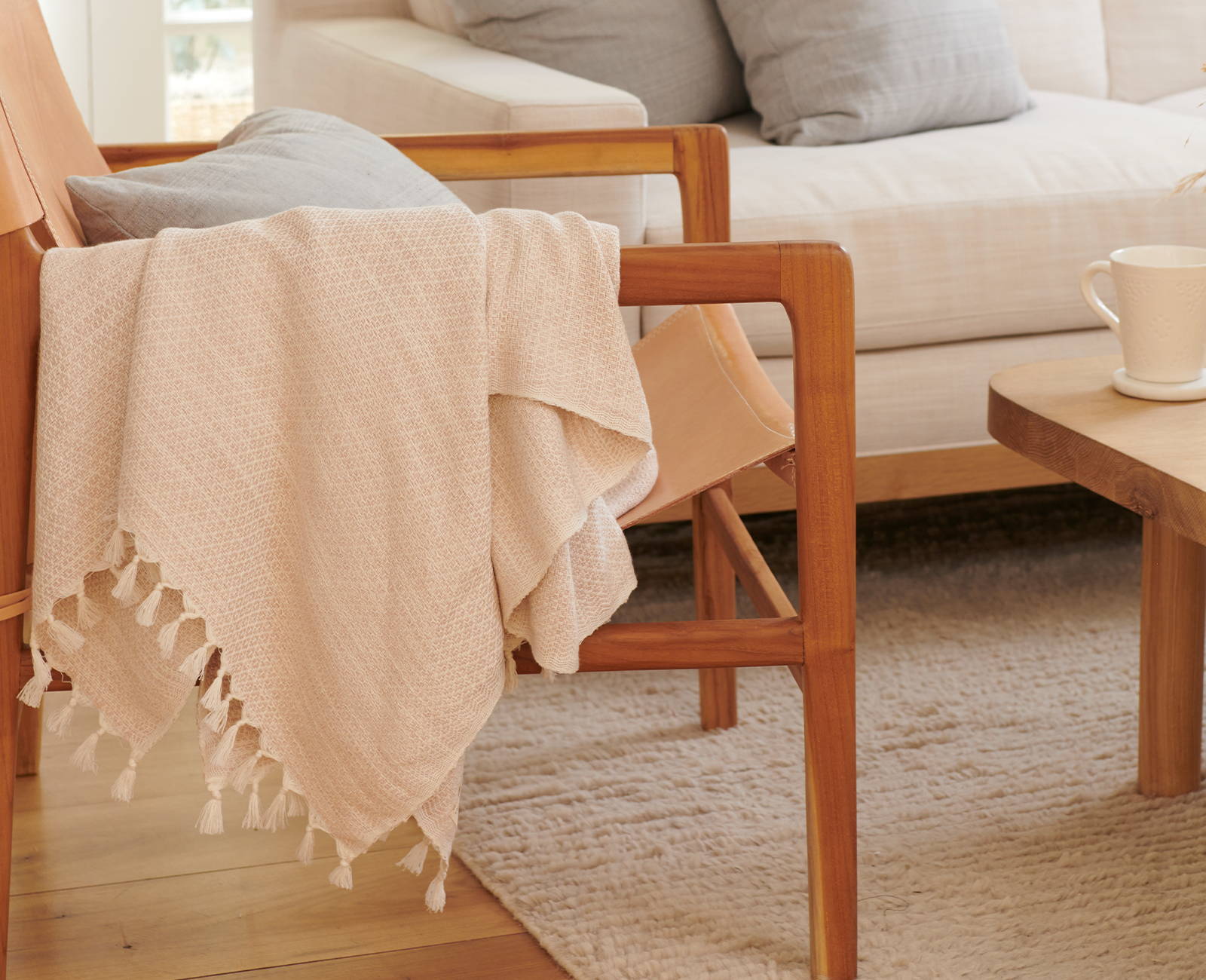 Our Handwoven Fringe Throw in Desert Rose is the perfect addition to a boho bedroom, living room, or sitting area. With a lightweight feel, beautiful color, and handwoven design, this is an excellent blanket to cozy up with. The tassel-trim accent and the blush desert rose color makes this blanket stand out as a boho item. It's also available in an almond color for a more neutral tone.
Each blanket is handmade by artisan women in Cambodia who are able to earn fair wages and skill development. When you purchase this boho home décor blanket, you support an ancient, eco-conscious technique and those who craft it.
Our one-of-a-kind Quilts are hand-stitched with bold patterns and vibrant colors by women across the globe. Explore our Little Kantha Quilts, our Kantha Throws, and our Small, Medium, and Large Kantha Quilts. Choose from deep reds, rich blues, bright purples, emerald greens, mustard yellow, beige, pink, gold, and so much more.
Our Small Kantha Quilt No. 578 is handmade in Bangladesh by artisan women. This unique blanket has two one-of-a-kind patterns that perfectly encapsulate the desired theme. Flip the blanket over for a new pattern and color.
Cozy up with this quilt in your bedroom, or add it to the sofa. Each quilt requires approximately 32 hours to hand-stitch using the traditional Kantha technique. Made with repurposed cotton saris and sustainable methods, display this quilt for all to see.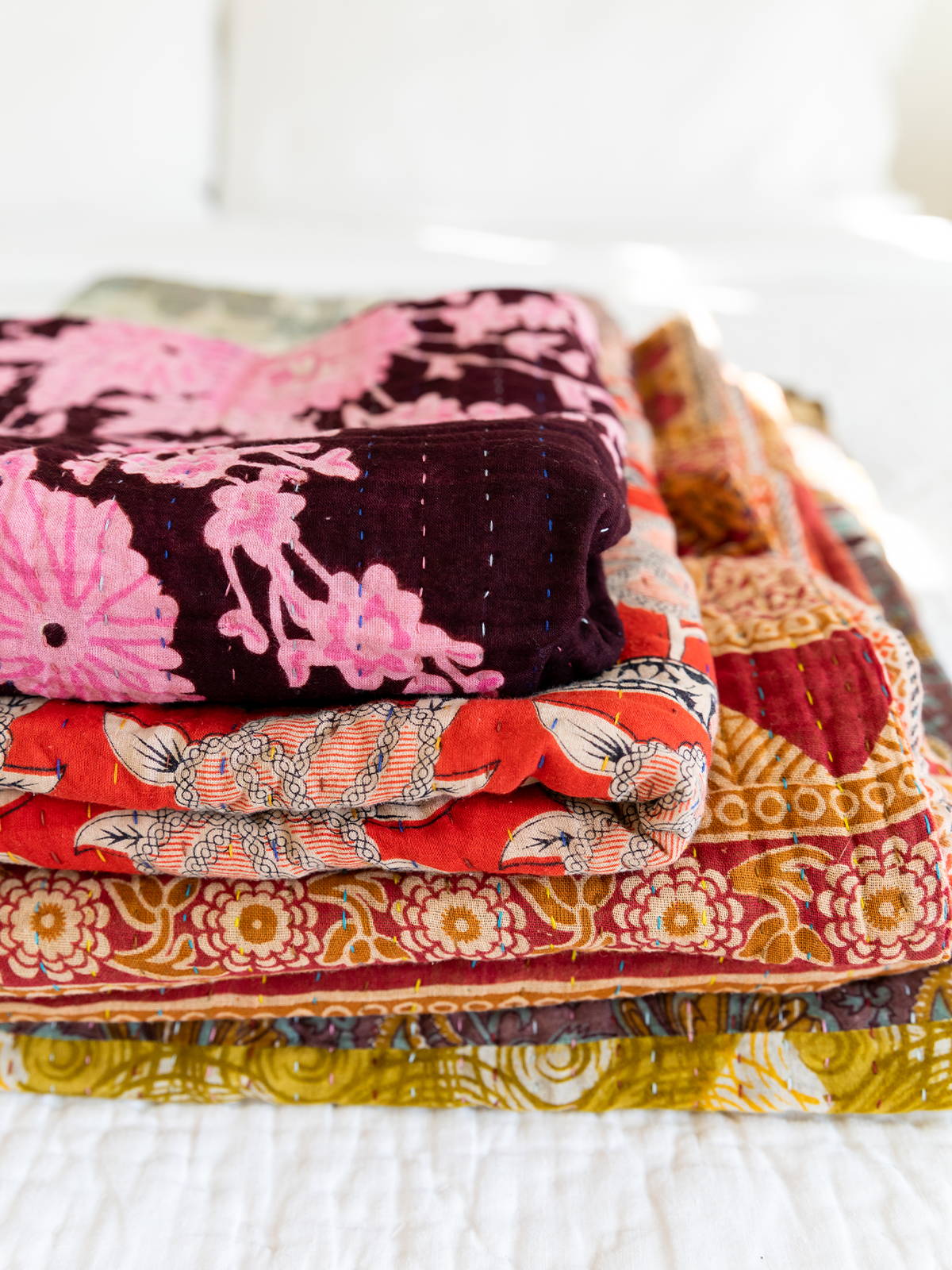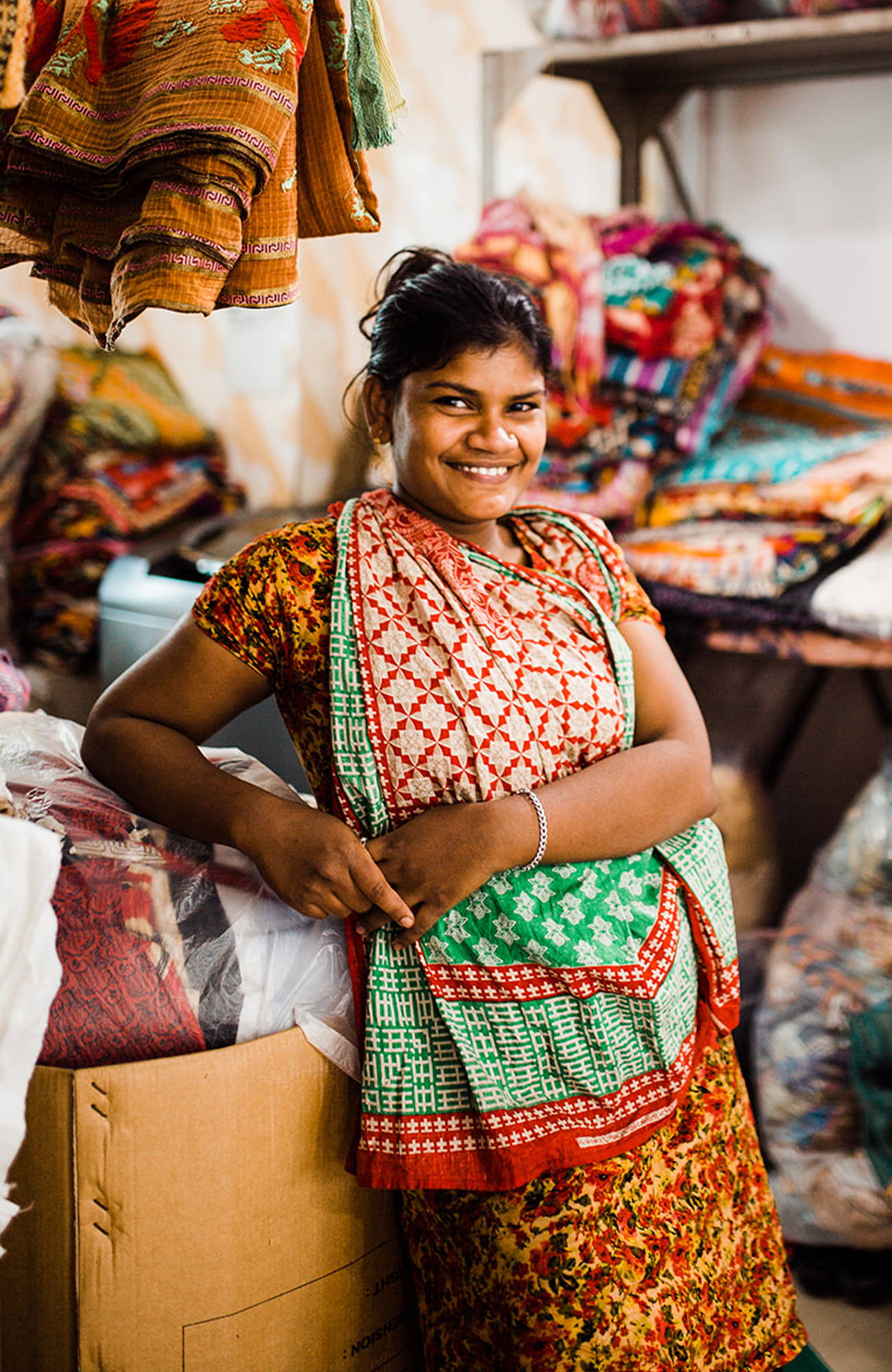 Pillows For Floor Seating
If you're decorating a living room, relaxing space, or screened-in porch, consider pillows for floor seating. Floor cushions are a practical way to add seating without taking up too much room. They are also an important part of boho chic décor.
One sustainable and affordable way to add more pattern and color options to your collection of pillows is to use covers. Pillow covers allow you to reuse the same pillows while only having to switch the cover. Enjoy easier storage, more affordable designs, and a practical way to switch out your holiday pillows with your spring designs.
When it comes to boho home décor, you can't go wrong with woven baskets. Woven baskets add texture, dimension, and an airy vibe to any room. If you're going for a boho-chic design, a woven basket is a great addition to your space.
Another benefit of woven baskets is that they help reduce clutter, organize your space, and act as décor. If you have kids, use a woven basket as an easy playroom storage for toys or books. If you have pets, use a woven basket to organize toys, dog treats, or accessories like leashes and collars for walking.
Keep a basket by your door to hold shoes, umbrellas, or coats. You can use woven baskets as storage for towels in the bathroom or blankets in a spare room. You can even use them to store clothing, belts, or accessories in your closet.
There's no shortage of ways you can use woven baskets as practical, beautiful boho chic décor.
If you think of hanging wall art when you think of boho home décor, you'd be on the right track. Hanging wall art is one of the most popular ways to incorporate a boho theme throughout your home.
There are many different types of hanging wall art to consider. For instance, consider macrame wall hangings. Macrame involves pieces of yarn braided together to create a beautiful pattern. Macrame usually has fringes at the end as well.
You can also look for hanging tapestries with various patterns, words, and images displayed. Go bold with your hanging wall art, using bright colors and busy patterns to spice up your décor.
Our collection of boho chic wall art adds a finishing touch to any space in your home. For instance, our Macrame Wall Hanging adds a dreamy vibe to your wall art. This subtle, neutral art goes perfectly with loud colors and busy patterns.
Made with 100% cotton yarn and a cane stick, this handmade décor is an excellent way to start an art wall. Every purchase supports artisans in Bangladesh and supports fair wages, skill development, and training.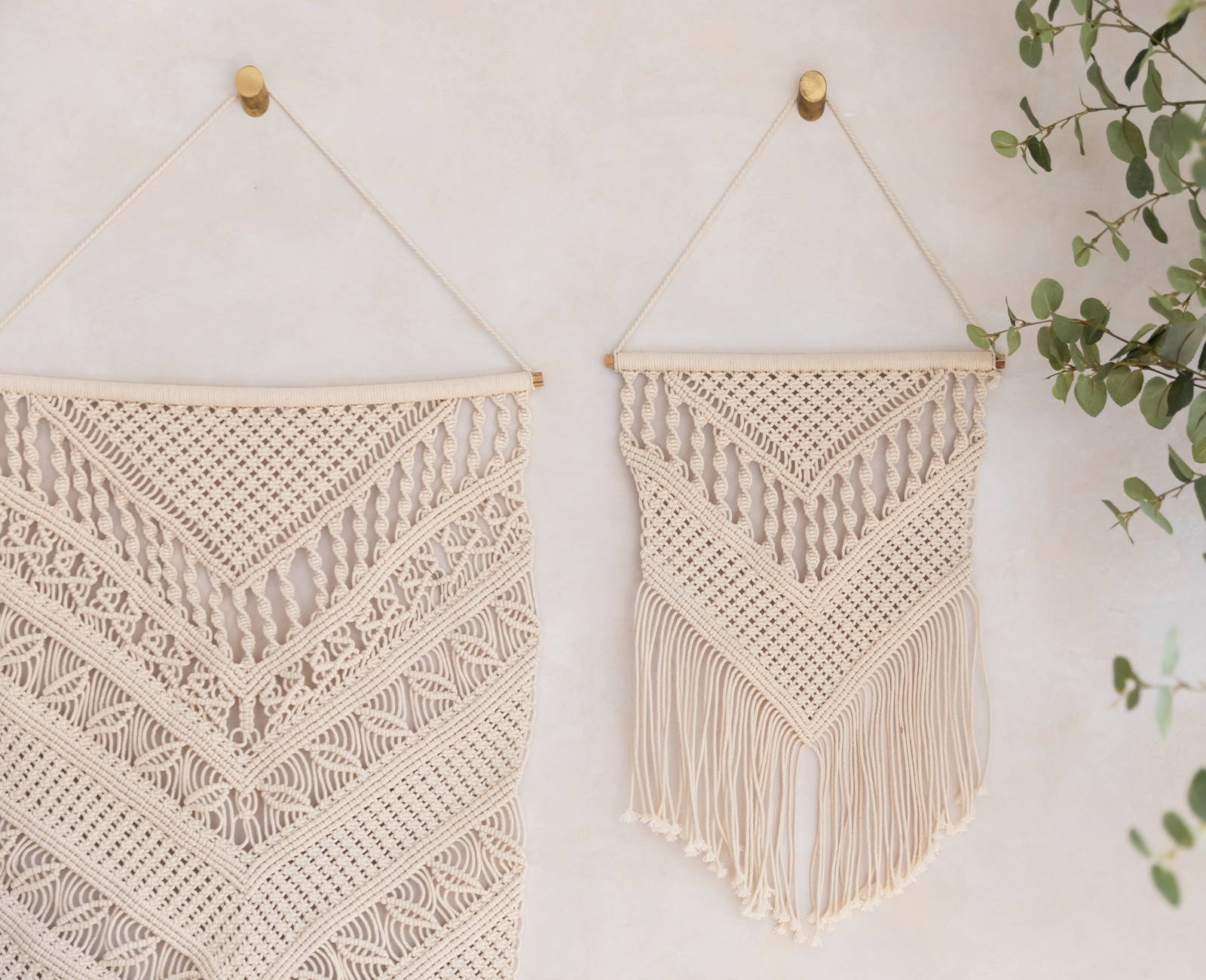 Our Moon Phases Capiz Wall Hanging takes a celestial twist on the classic boho chandeliers. This is an excellent way to turn any bedroom, bathroom, play space, or living room into a bohemian paradise. Made from capiz shells, these hangings have a delicate, beautiful shine. Crafted by artisans in the Philippines, each purchase supports these artisans who earn livable wages, have increased access to skills training, and more.
Want to add rich color to your boho living space? Our Pom Pom Garland comes in a deep purple hue and is a beautiful addition to your home. This garland is handmade in Mexico and makes an excellent party or boho décor.
Patterned Storage Trays and Jars
Jars, trays, and other containers work similarly to woven baskets. They're excellent for adding a pattern or pop of color to your space while also working as storage. If you're looking for ways to organize small trinkets, accessories, remotes, or knick-knacks, consider patterned storage jars and trays.
Use our Trinket Tray in Blush to hold your rings, bracelets, earrings, and other accessories you have. You can also use this tray to hold remotes and items on your coffee table, bookshelf, nightstand, bathroom counter, and more. The beautiful hand-painted design is eye-catching.
Enjoy a one-of-a-kind design hand-painted with individual care and attention to detail. Available in colors like black, blush, and black with gold accents, you can find the perfect pop of color for your boho space.
You can also use our Ceramic Keepsake Box No. 1 to organize cotton balls, cotton swabs, jewelry, and other trinkets in the bathroom or bedroom. You can also use them for items like tea bags, candy, or seasoning in the kitchen. Each box is handmade in Morocco by artisans who carefully create each piece by hand.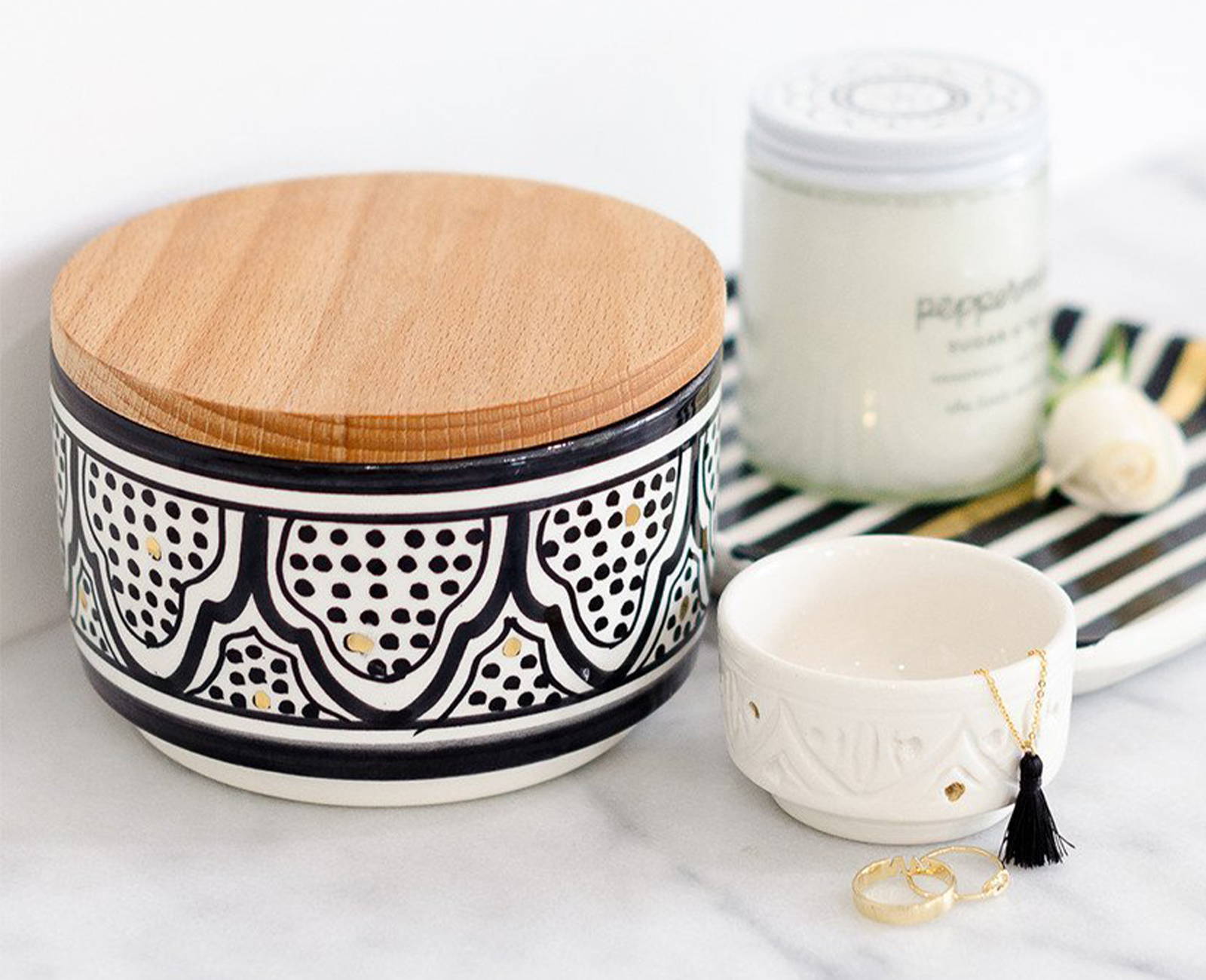 No boho room is complete without greenery to add vibrant, lively color. Consider adding a Fiddle Fig or Monstera Deliciosa in pots by the window. There are tons of indoor plants that are easy to care for and beautiful to display.
However, another easy way to display greenery in your home is to use what's freely available to you outside. Instead of getting a new houseplant, simply cut a few fresh leaves from a nearby fern. If you have pampas, flowers, or greenery in your yard, cut them and display fresh leaves.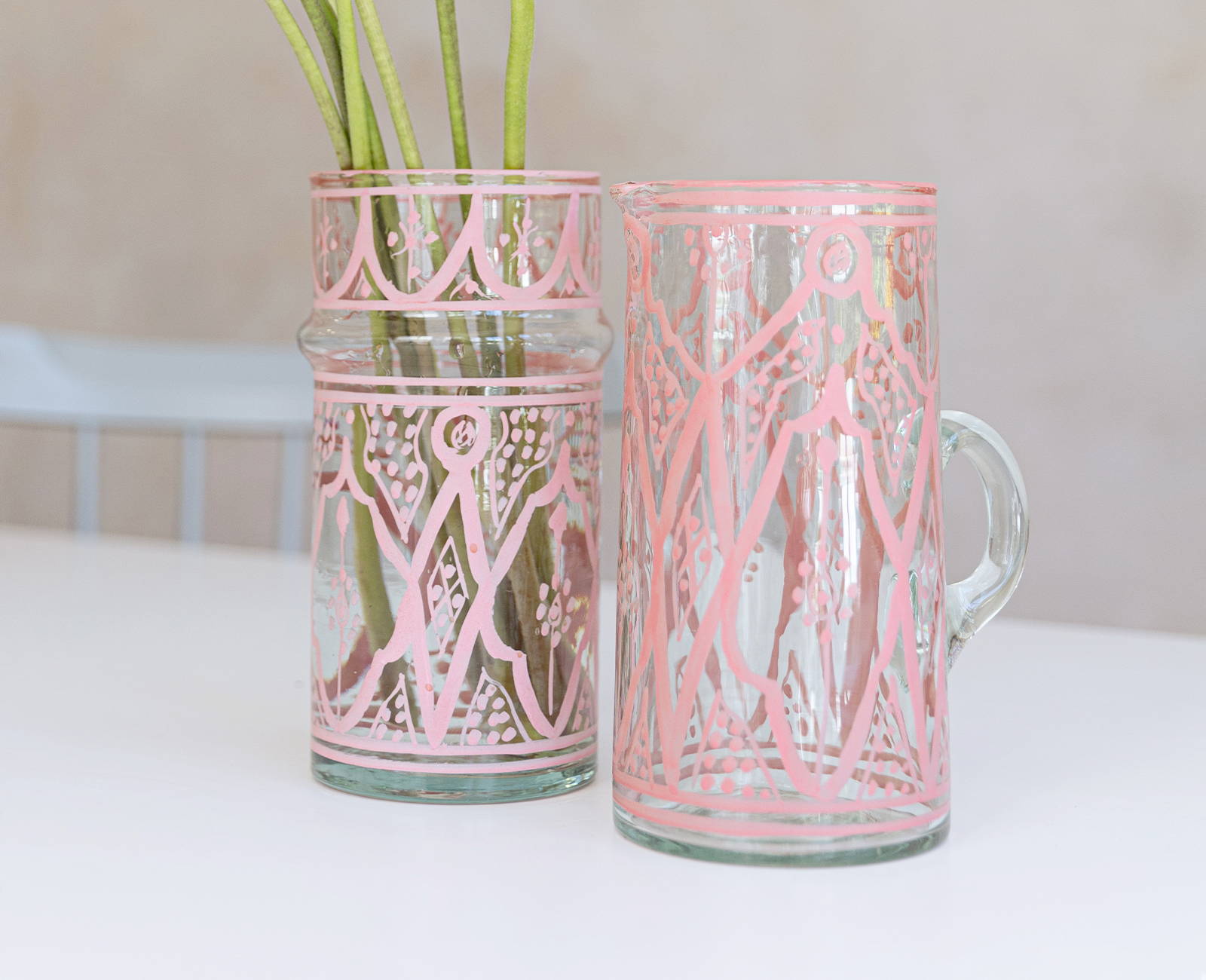 Where should you display these fresh green leaves? In our Moroccan Glass Vase in Blush. Handmade by artisans in Morocco, these beautifully painted vases are unique in shape and design. Add a collection of fresh flowers to your mantel, coffee table, bedside, or dining room table. Made with glass, lead-free paint, and superior attention to detail, there's no better boho chic décor.
Transforming your home into a bohemian paradise is easy with these tips and tricks. From making your home light, airy, fresh, and chic, you can make your space feel relaxing, comforting, and welcoming for your guests. There is no shortage of ways to express yourself with boho décor. Add unique paintings, bold colors, busy patterns, and texture to each room.
This guide walks you through how to find the best boho décor products to use in your home. Try our collections of Baskets, Ceramic Containers, Wall Hangings, Blankets and Throws, and much more. With just a little bit of imagination and creativity, you can incorporate a bohemian style into your space in no time.