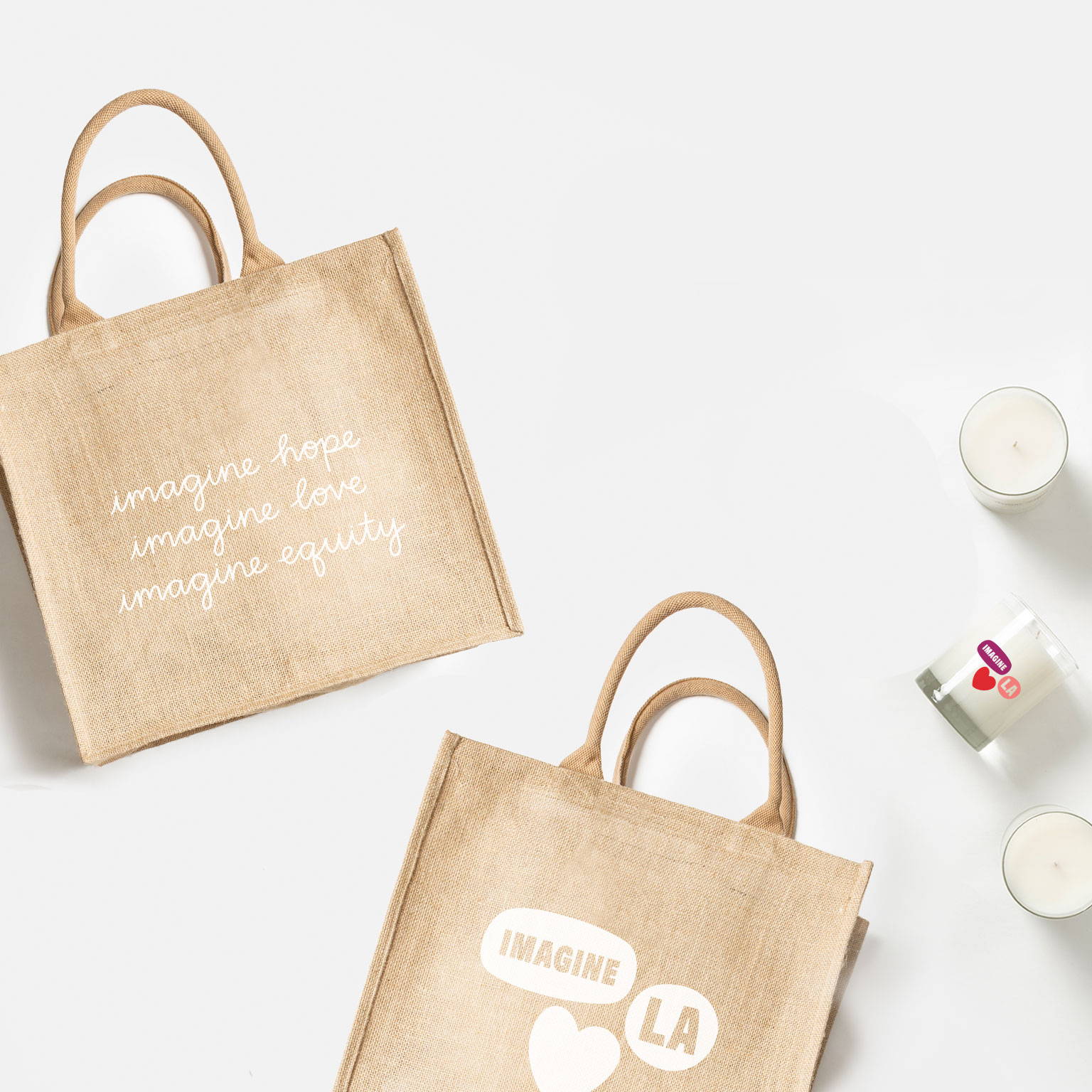 a more Hopeful, loving + equitable world
We collaborated with Imagine LA to unite our like-minded mission of empowering people to rise above poverty and homelessness through economic and social empowerment. Imagine LA is a nonprofit organization working to end the cycle of family poverty and homelessness by preventing first-time and repeat homelessness and equipping families with the resources needed to maintain housing stability and thrive in the long-term.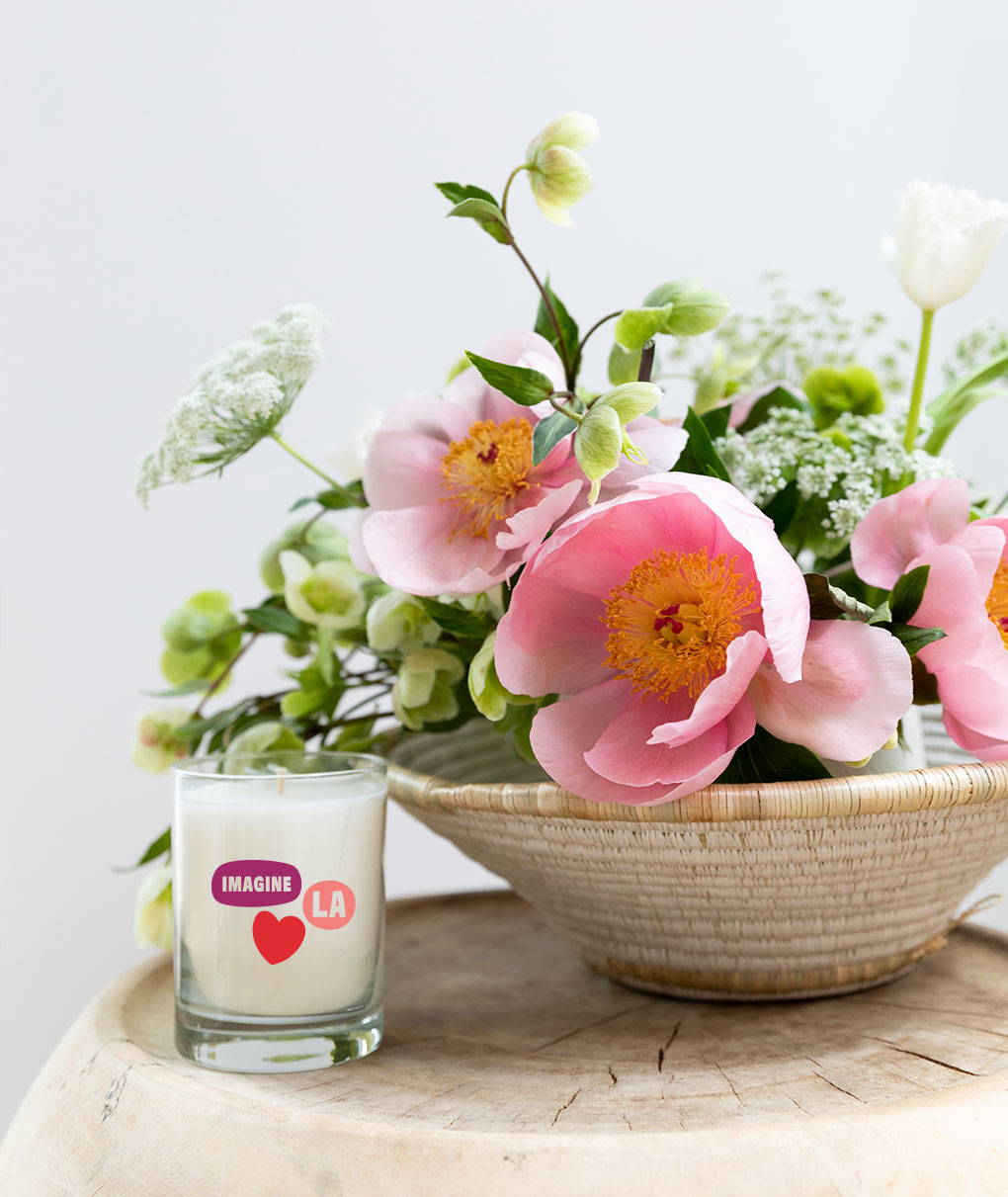 We created two limited edition shopping totes and a candle featuring words and designs inspired by ILA's values of hope, love, and equity. Each tote is hand-sewn from sustainable jute fabric by artisan women in rural Bangladeshi communities.

50% of each purchase will be donated to IMAGINE L.a.



ILA walks alongside families as they regain stability through physical and emotional wellness and financial independence. This transformation leads to confidence, improved well-being, and lasting potential.
visit @imagine.LA or imaginela.org to learn more