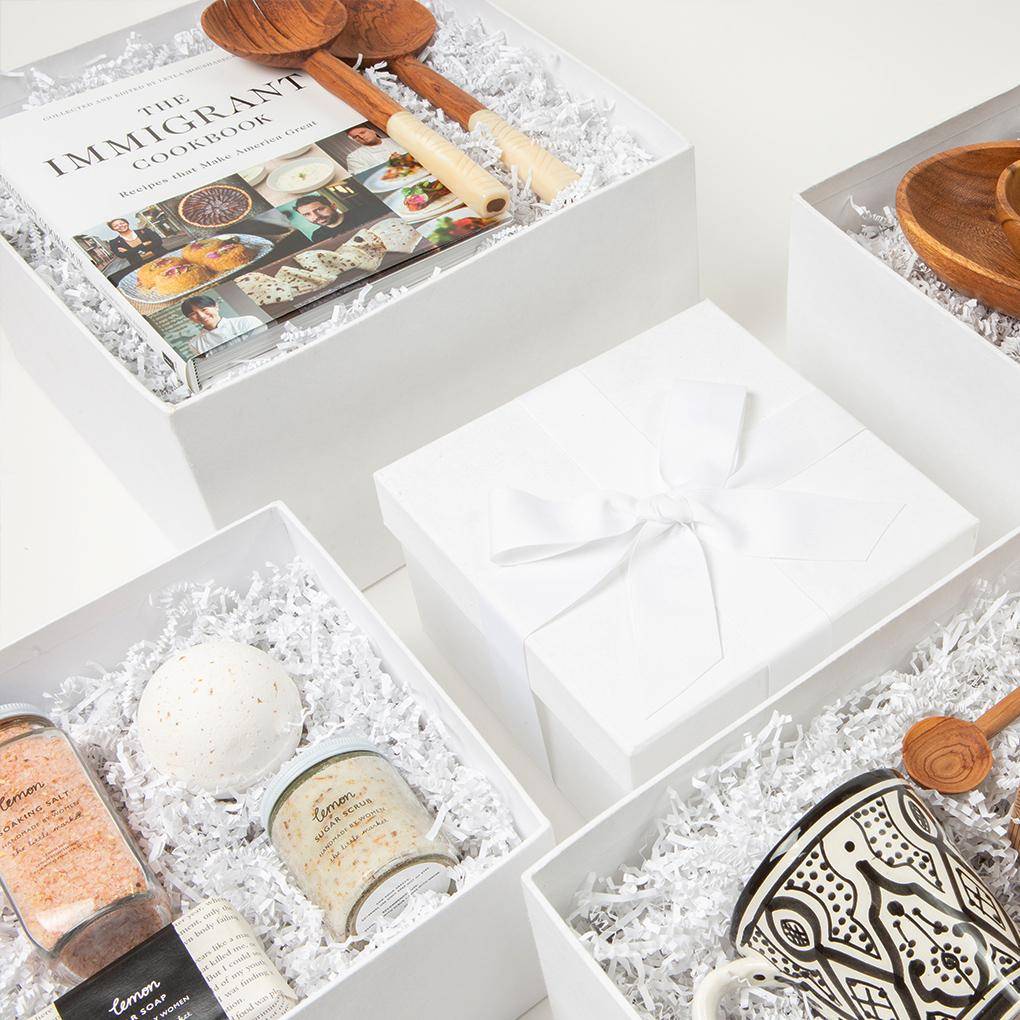 curate your own gift set that will be
Our collection is unique — and our gift wrapping is no exception. These gift boxes are made from repurposed cotton textiles, which would end up in a landfill. The scraps of cotton are gathered from garment manufacturers in India and sent to papermaking workshops in Jaipur, India. Once the textiles are sorted, they are transformed into pulp to create sustainable paper products.
orders must be placed by 10aM PT

for same week delivery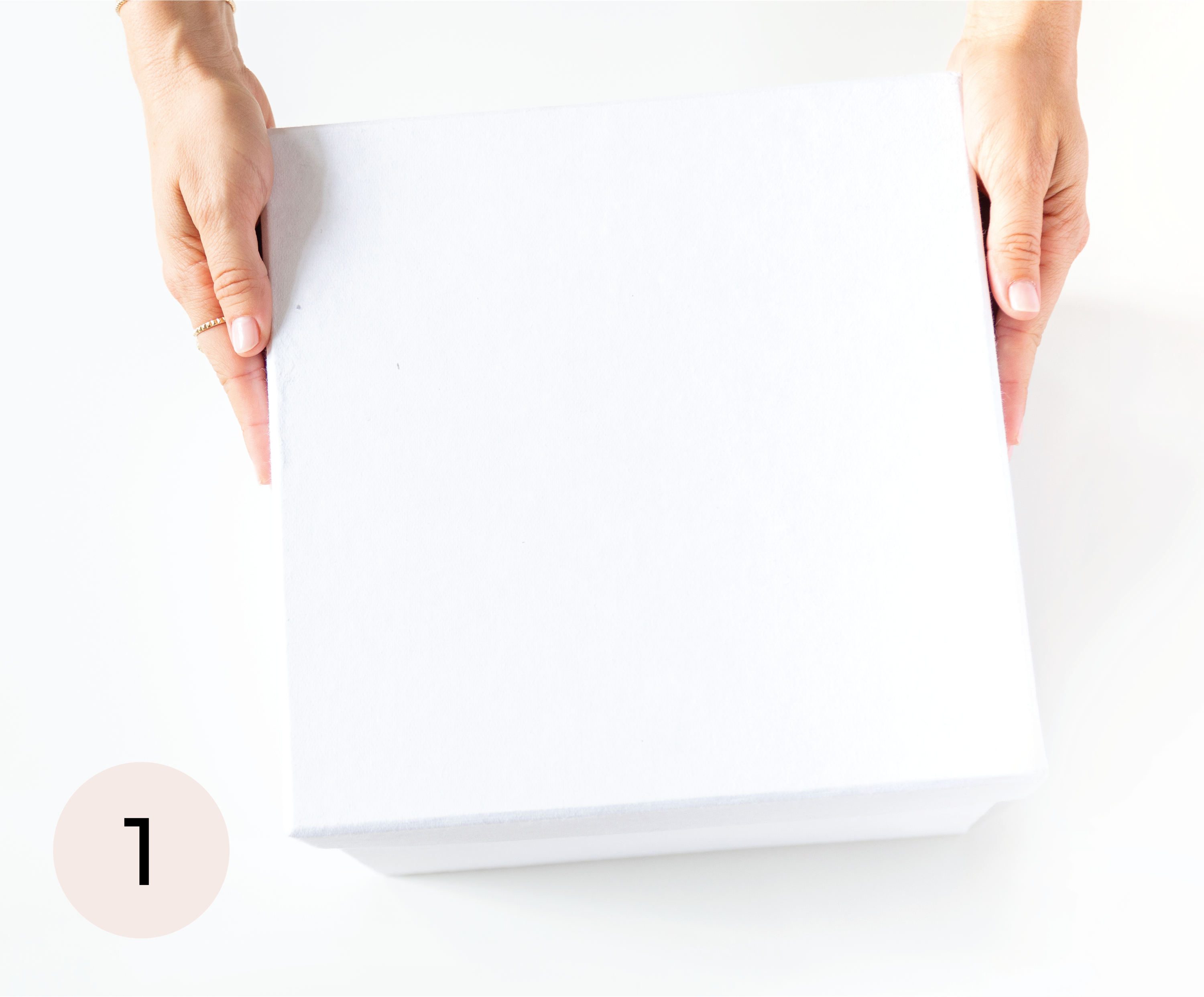 Our Fulfillment Team carefully reviews the items selected for gift wrapping and chooses the optimal box size accordingly. This ensures everything will fit perfectly and comfortably for packaging and shipping.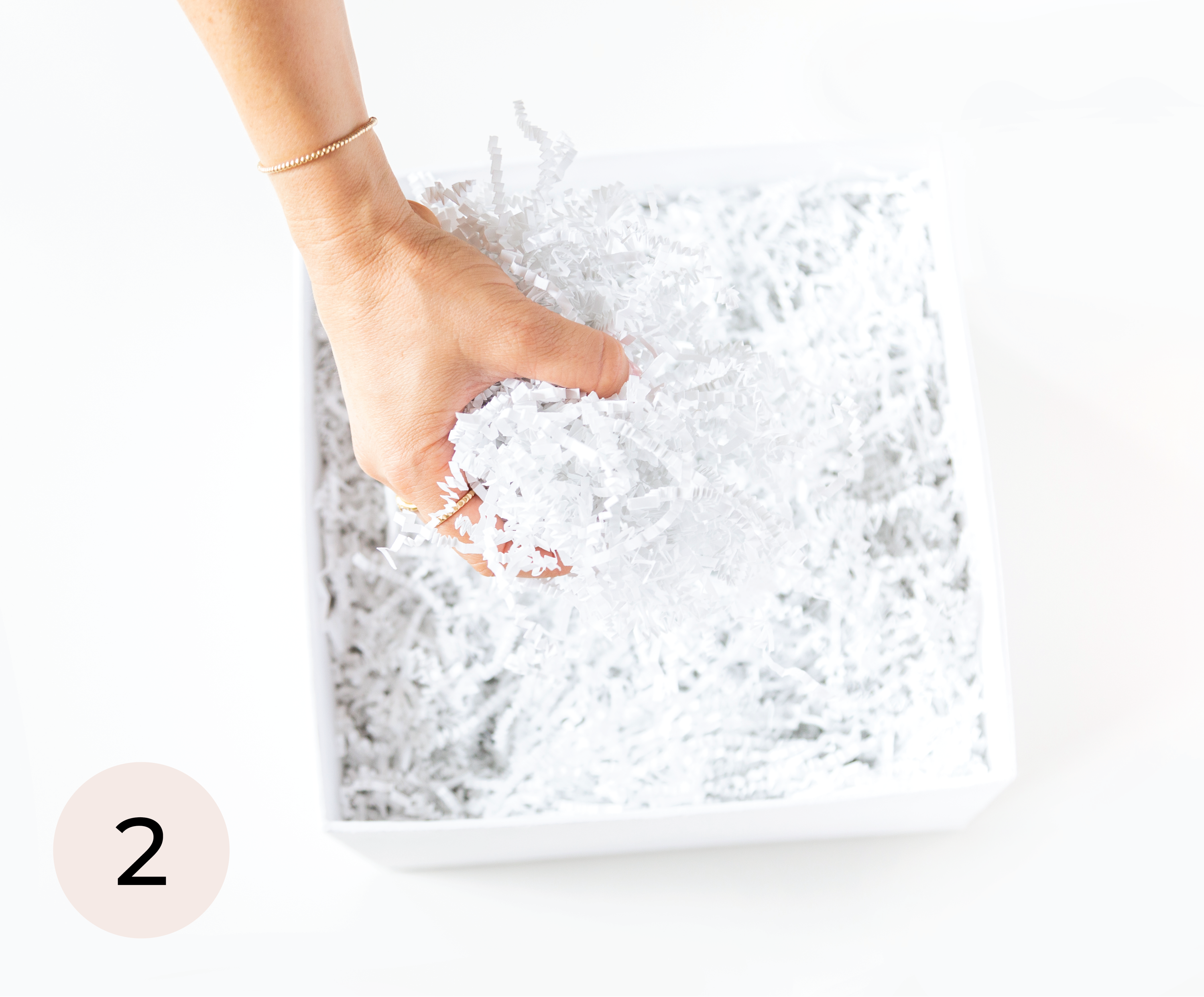 The products are meticulously placed inside the box with crinkle paper to avoid movement and breakage during shipment. Pieces like our glassware and ceramics are packaged with extra care.
Our team includes inserts about The Little Market and the artisans who make each piece, adds gift notes if applicable, and ties the box together with a beautiful ribbon on top.