Laundry Baskets: Finding the Right One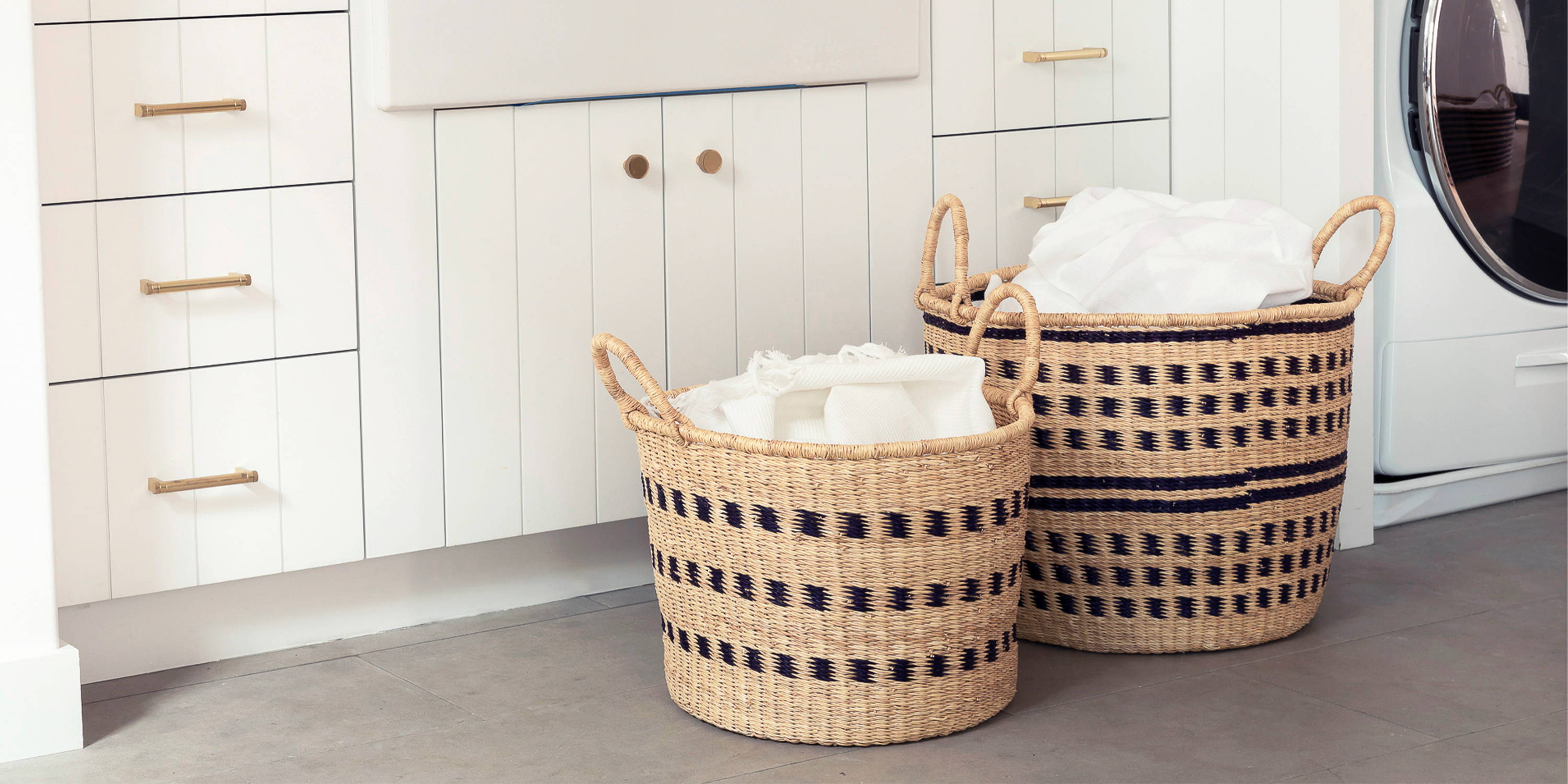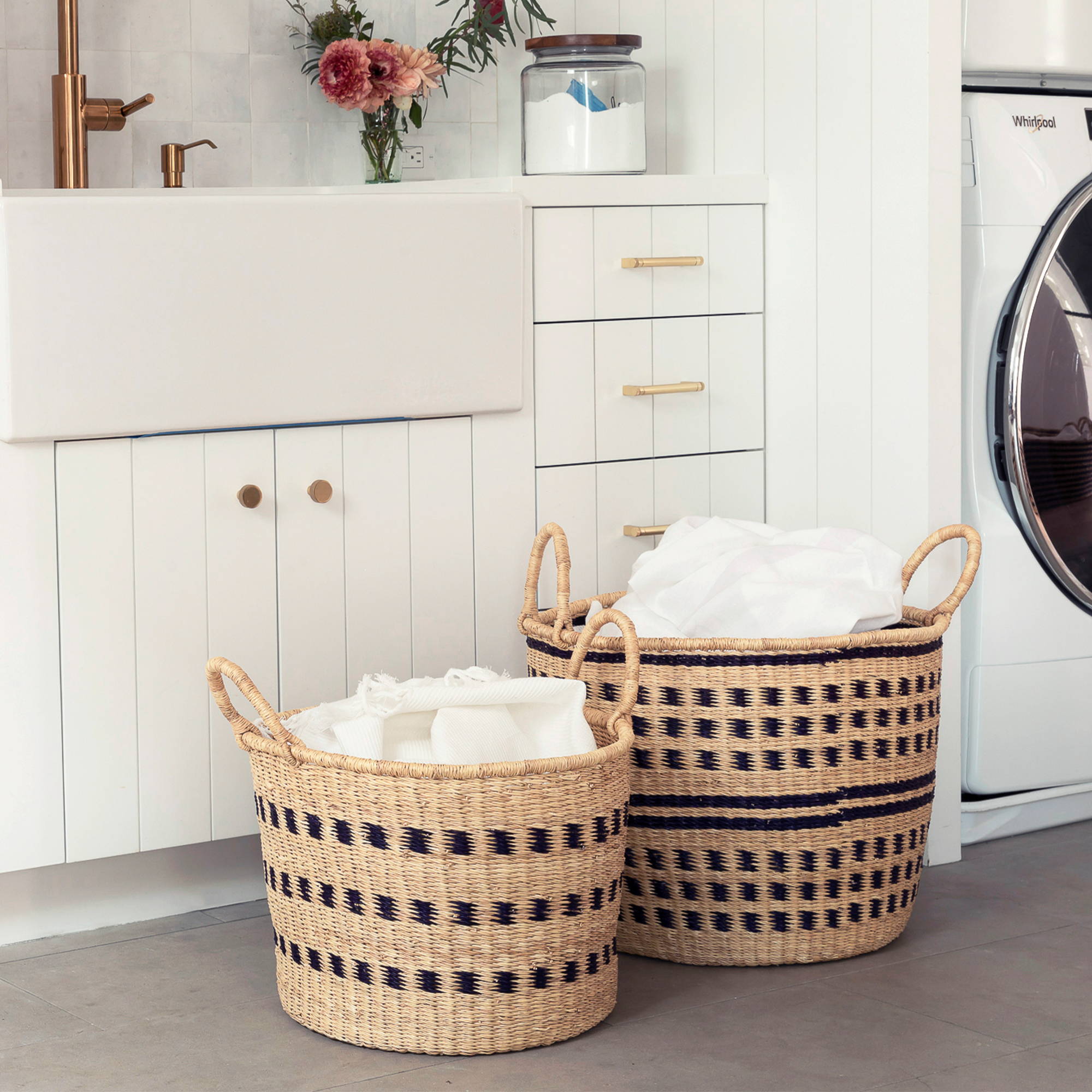 Research shows laundry is a dreaded chore for many. But we're believers that if you have the right tools, it can make laundry feel less like a task and, instead, feel more like a mindful activity. If you do laundry for yourself, your partner, or your family, a good laundry basket can make all the difference!
Between the refreshing smell of clean laundry and the warmth of a fresh load, turning your laundry experience into an enjoyable, relaxing activity is easy with the perfect basket. But how do you choose which laundry basket to invest in to elevate your laundry experience?
The key is: Look for high-quality, handmade baskets that offer durability and style all in one.
Let's take a closer look below: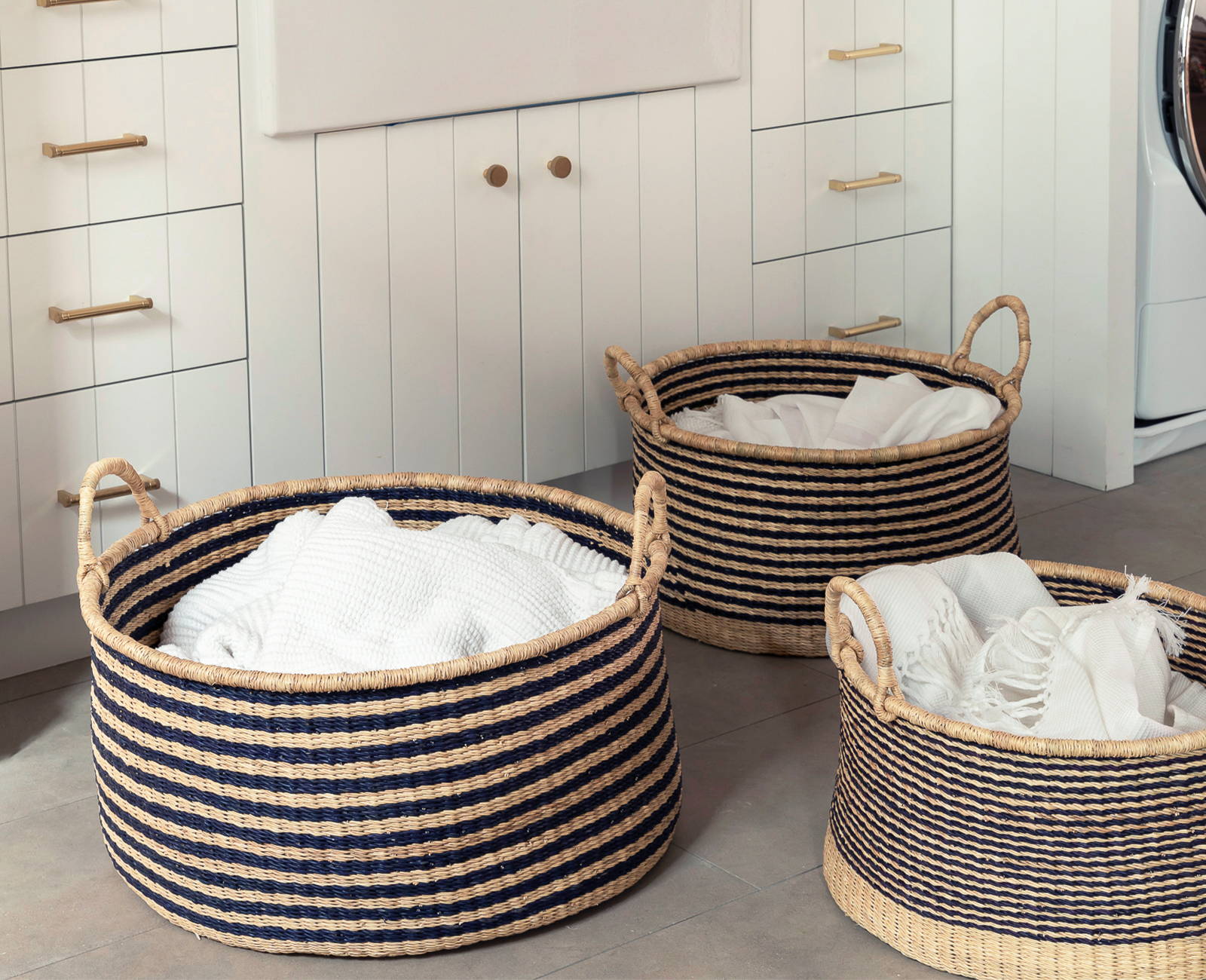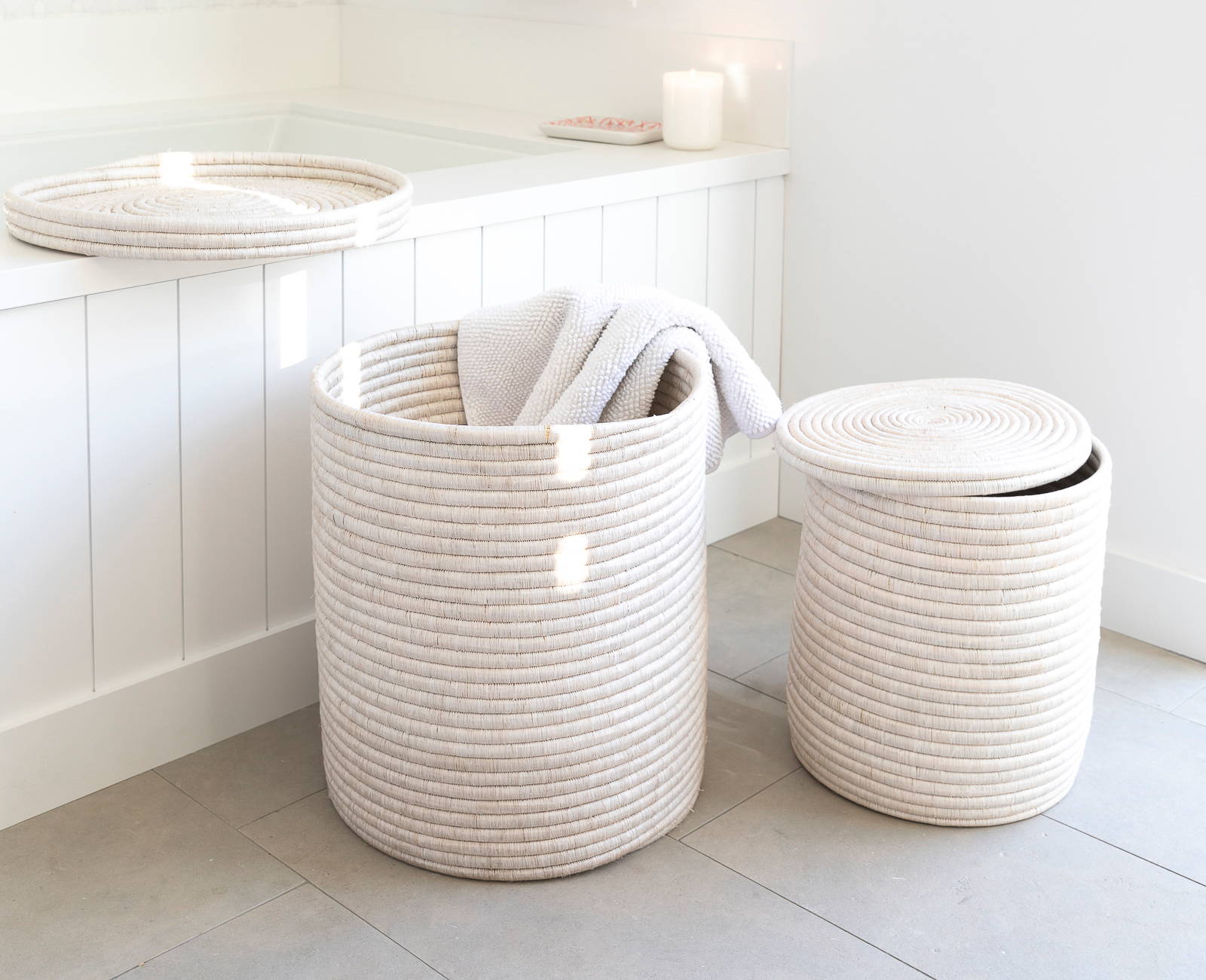 How Do I Pick the Perfect Laundry Basket?
Picking the perfect laundry basket involves three key steps. The first step is to find a handmade basket. Handmade baskets offer a level of quality, durability, and sustainability that you won't find with mass-produced baskets.
Handmade baskets are also more eco-conscious, as many use sustainable materials, recycled goods, and minimal processing. Our laundry baskets and hampers are made with local grasses and recycled materials.
Buying handmade goods is also an excellent way to support the economy. When you purchase from an artisan or producer group, you help them earn fair, livable wages. This not only helps artisans across the globe support themselves, but it also helps them support their families.
In addition to looking for handmade goods, it's also important to look for durability. You can often tell if a basket is durable based on the methods used to make it. At The Little Market, we support artisans who strive to preserve ancient and traditional techniques.
The last step is to find a laundry basket you like. If you have a separate laundry room, match your basket to the style. If you want to keep your laundry basket in your bedroom, you can match the style there too.
Storage Solutions for a Classic Clean
Handwoven by artisans with elephant grass, our striped storage basket is stylish, sturdy, and roomy for holding laundry loads, big and small. Plus, it features convenient handles to carry your basket from one room to the next.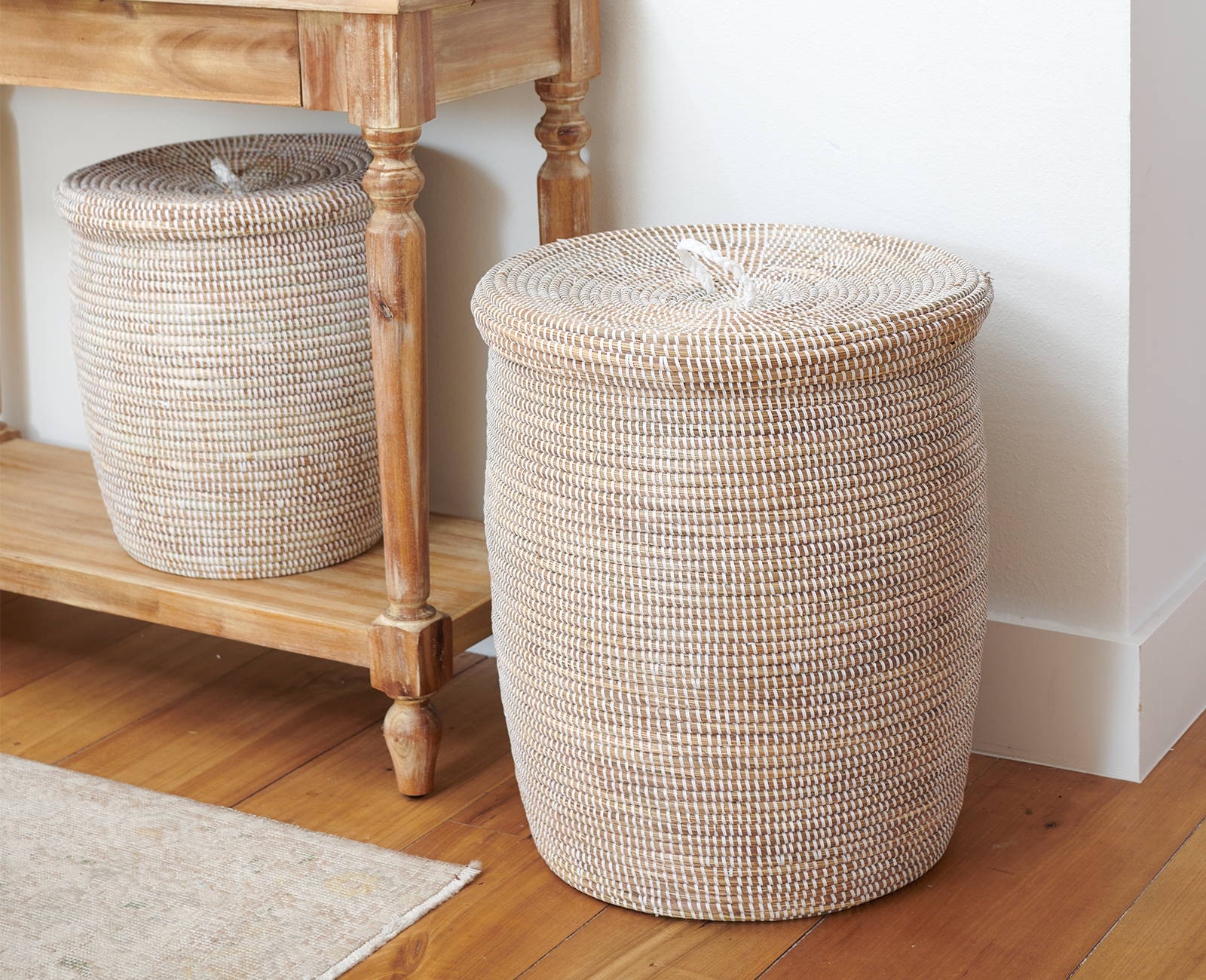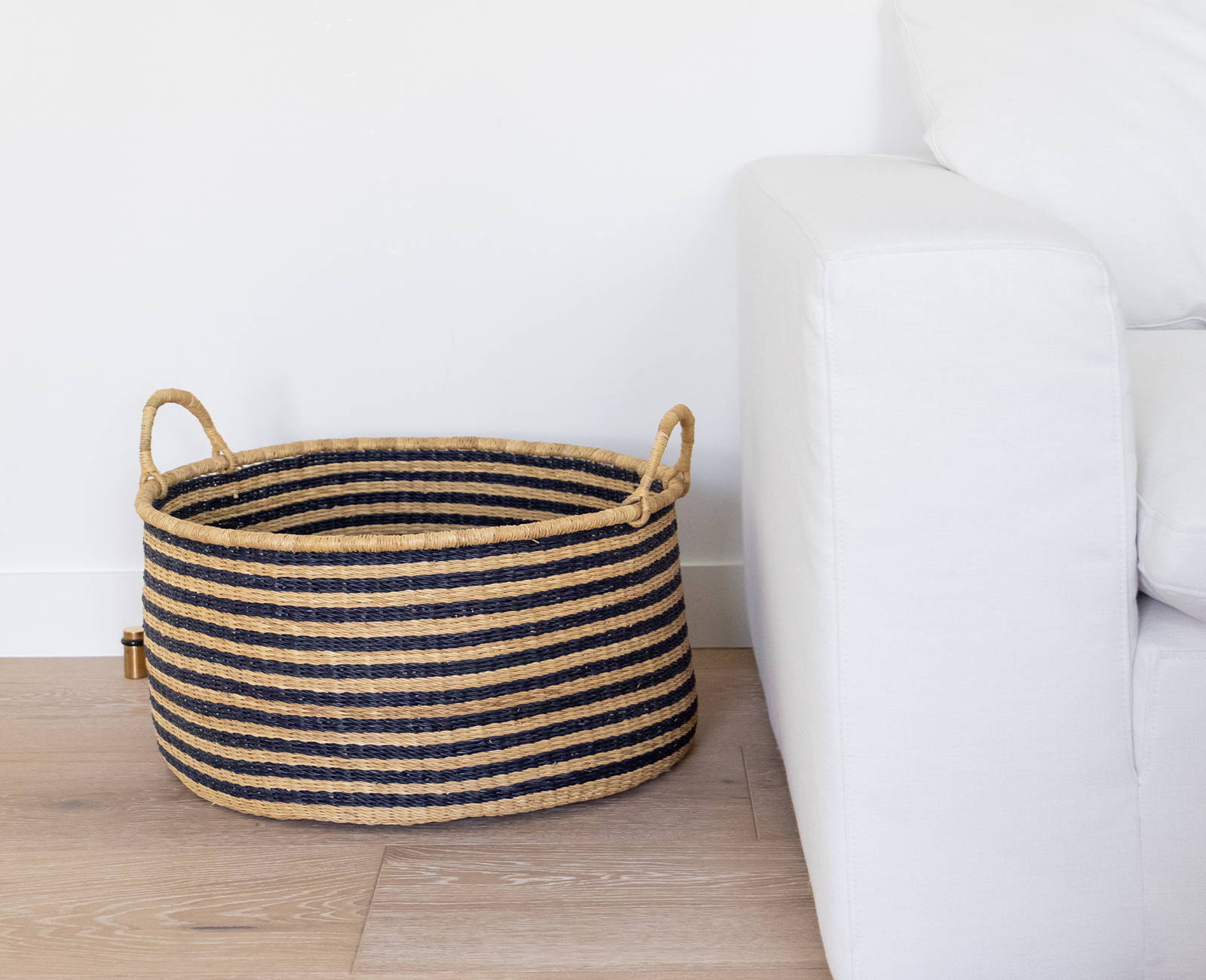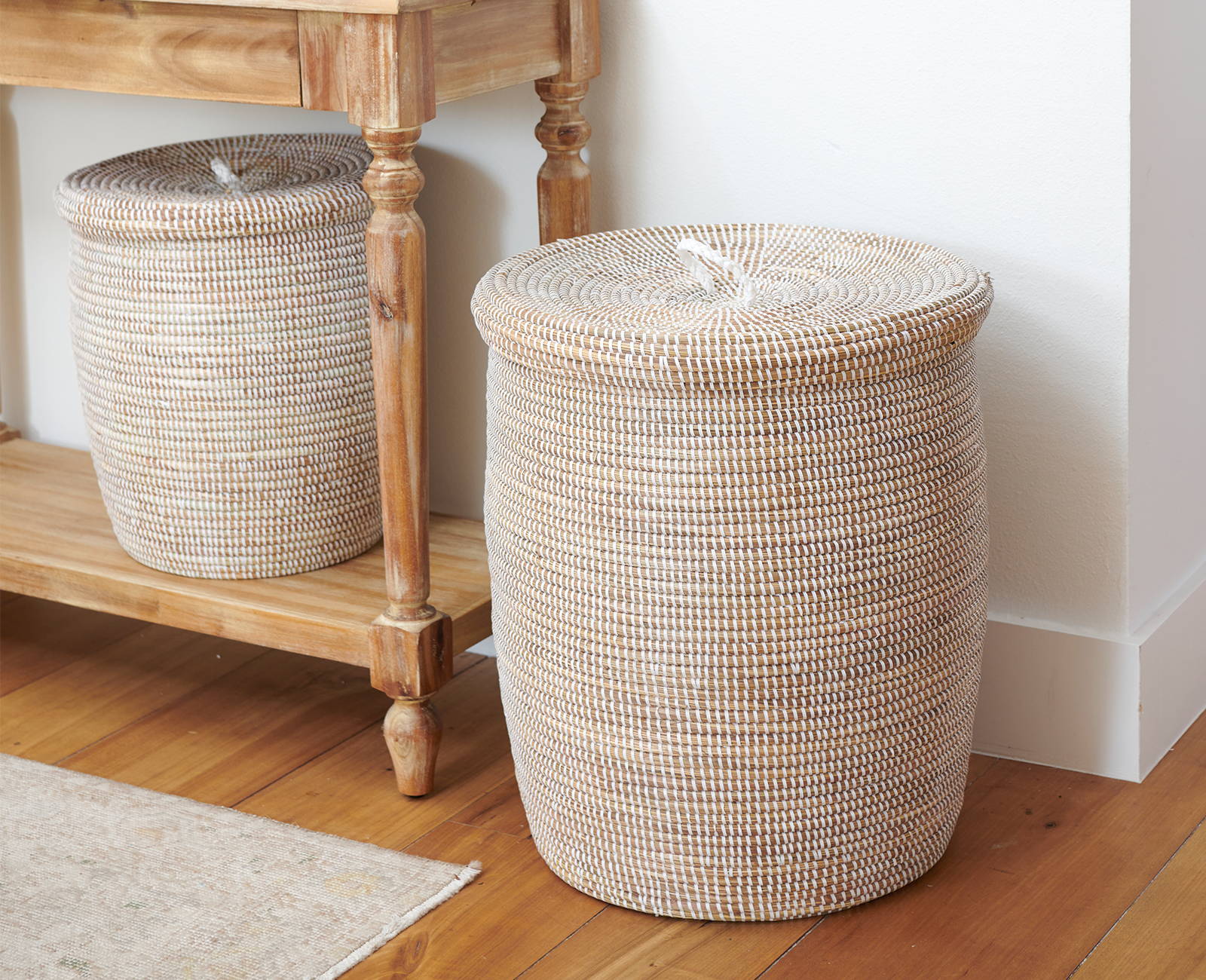 Our hamper in white is simple, made in Senegal by artisan weavers. This hamper is a perfect solution for holding dirty laundry and a lovely way to brighten up your home. Use this hamper to tuck away dirty towels, clothes, and blankets away until you're ready to wash.
A hamper with a lid is a classic, but it's not the only option for your laundry needs. A lidless option like the round woven storage basket can lend a relaxed warmth to your space. This traditionally crafted papyrus basket from Tanzania comes in either white or natural options. Choose one in each shade to make separating dark and light clothes a breeze.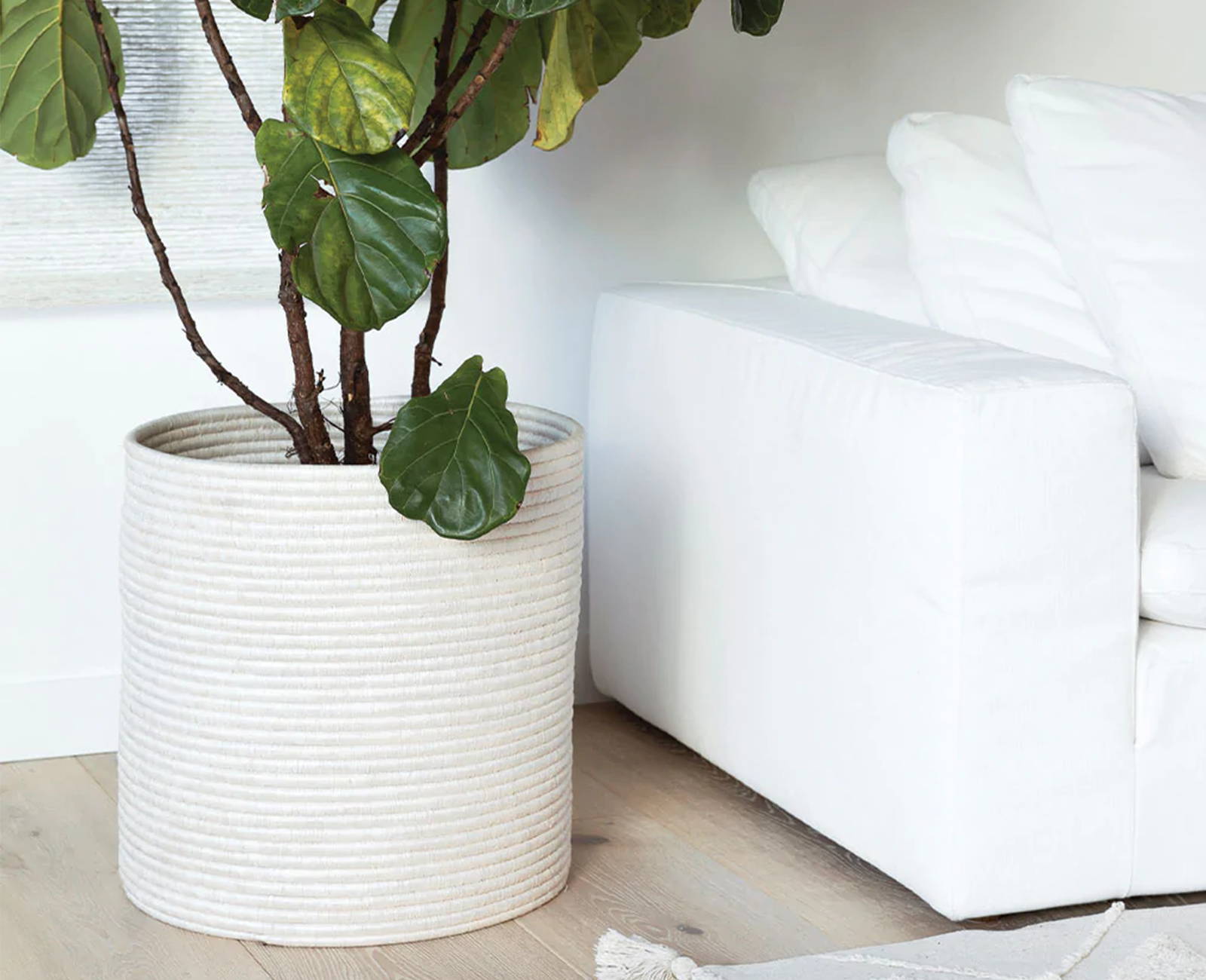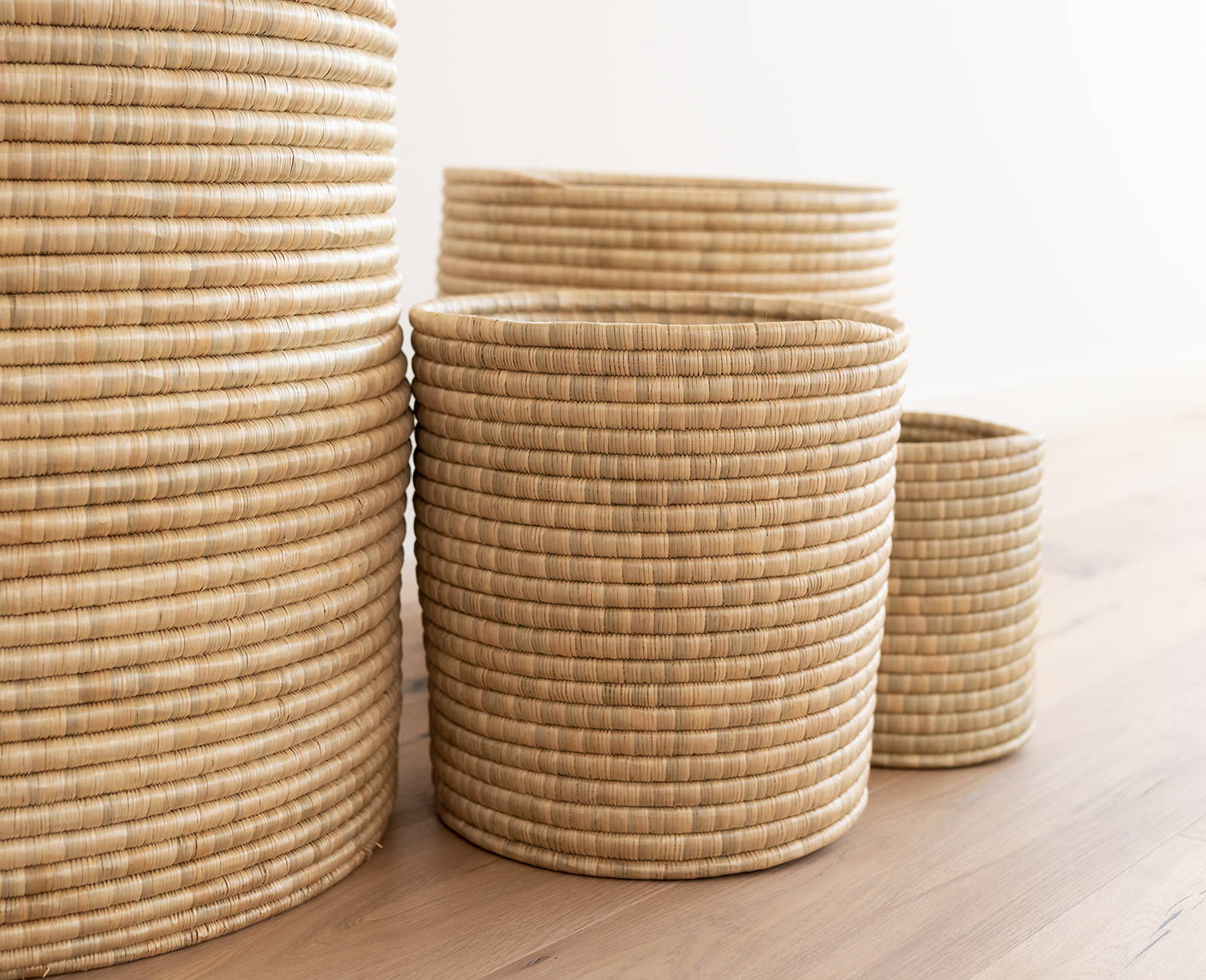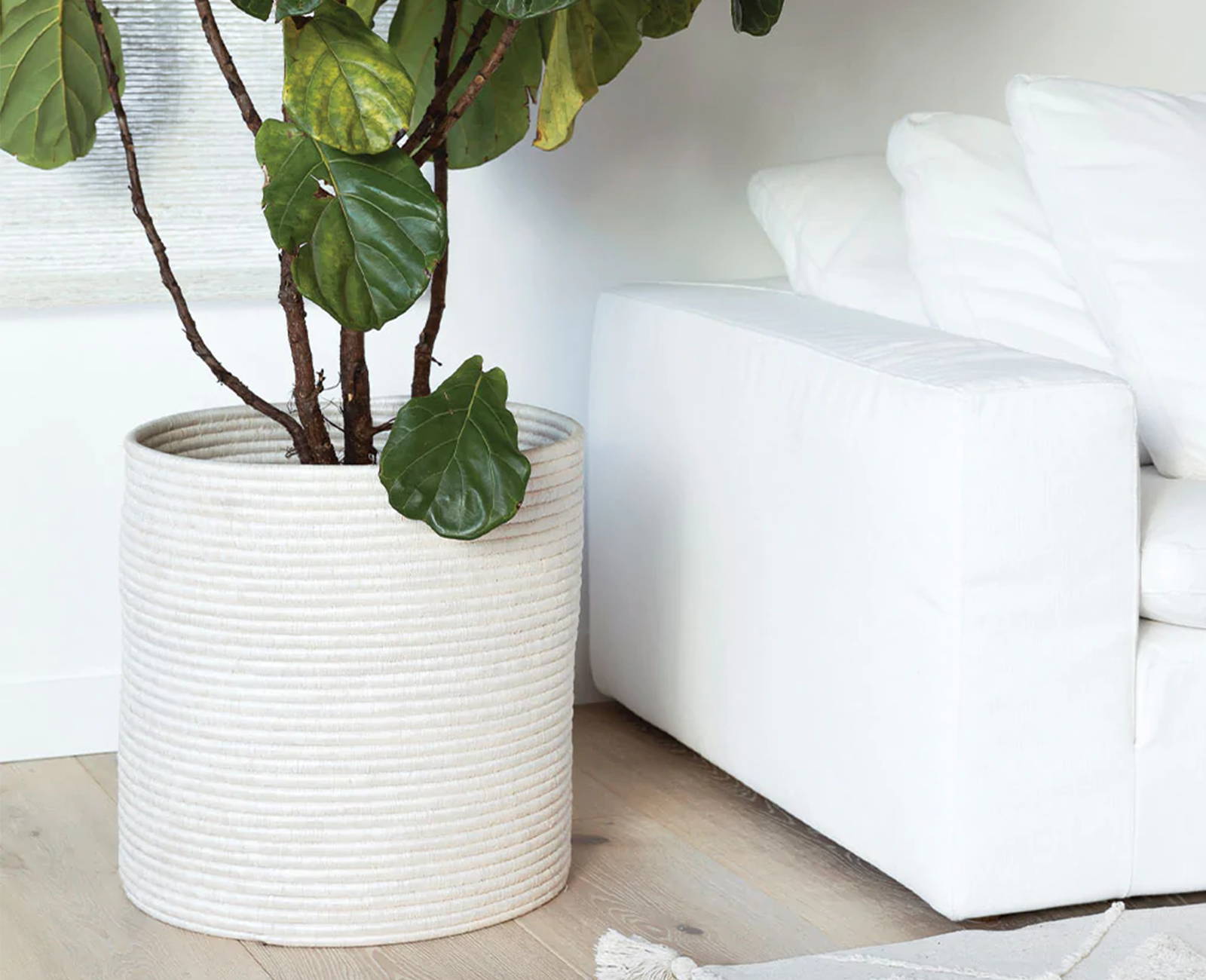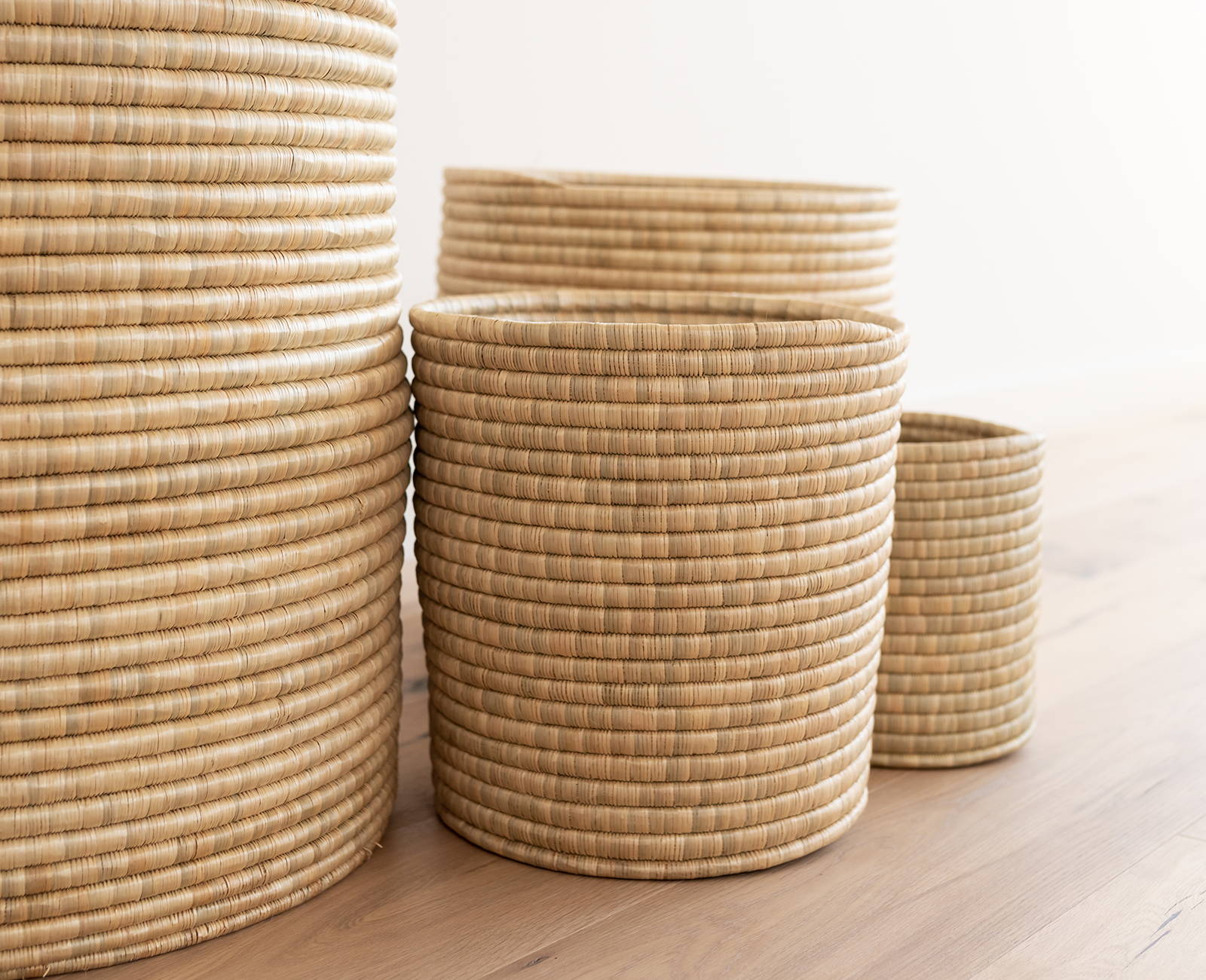 To create a sense of seamless continuity, the white round woven storage basket can serve as your hamper and offset the natural round woven storage basket that contains your potted plants.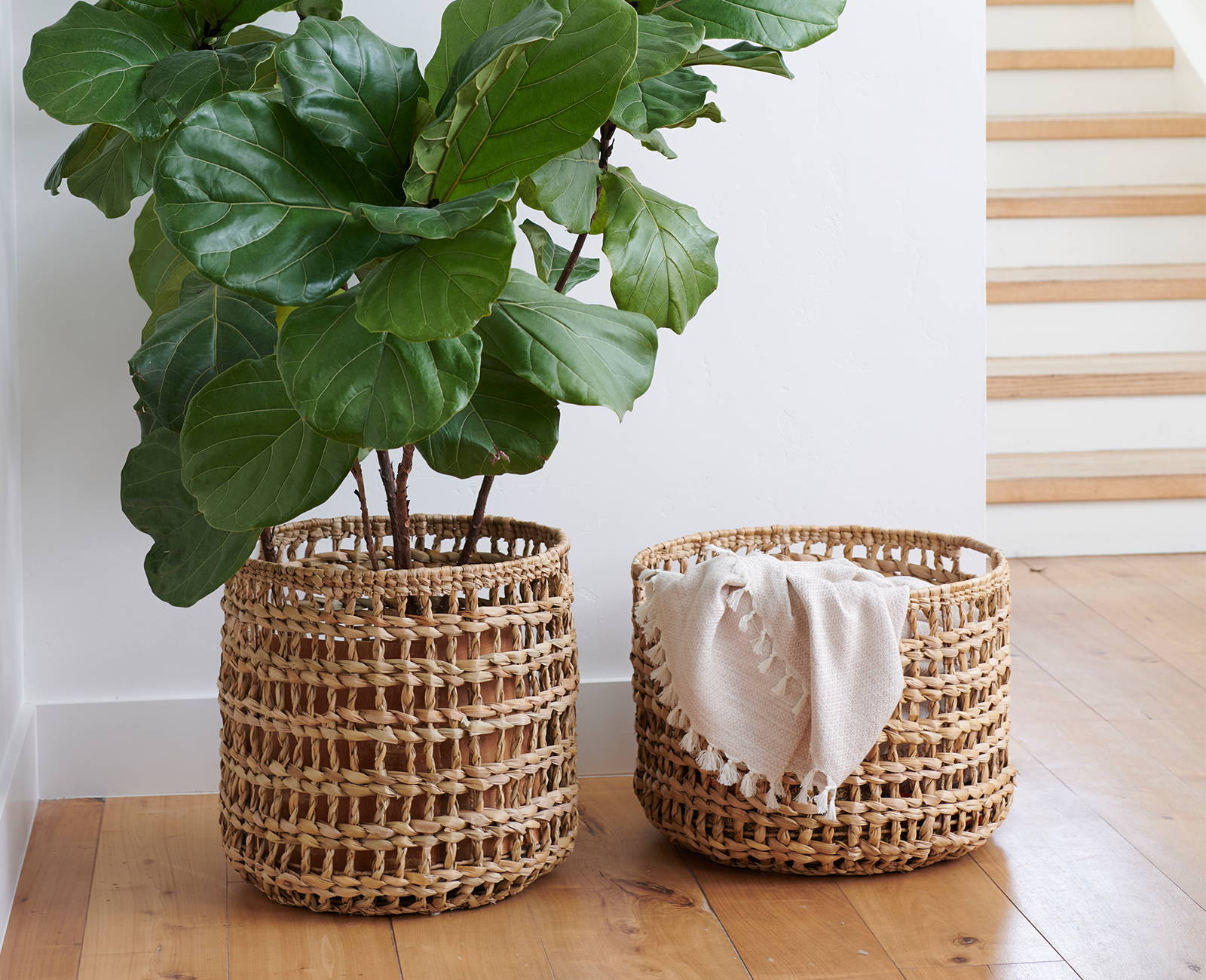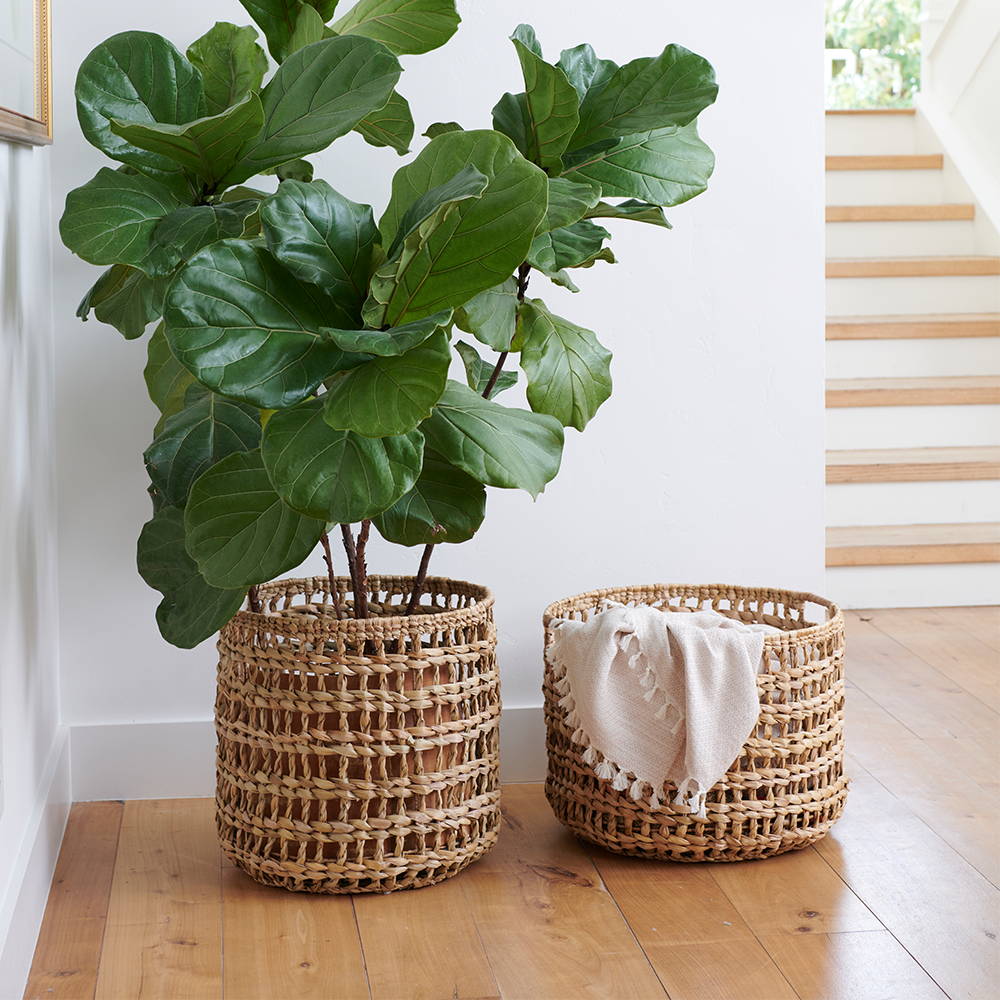 If you favor a looser weave, the open weave floor basket might meet your design aesthetic best. While this eco-conscious basket makes an amazing laundry basket, it can transition to a living room essential by storing your favorite blankets or pillows.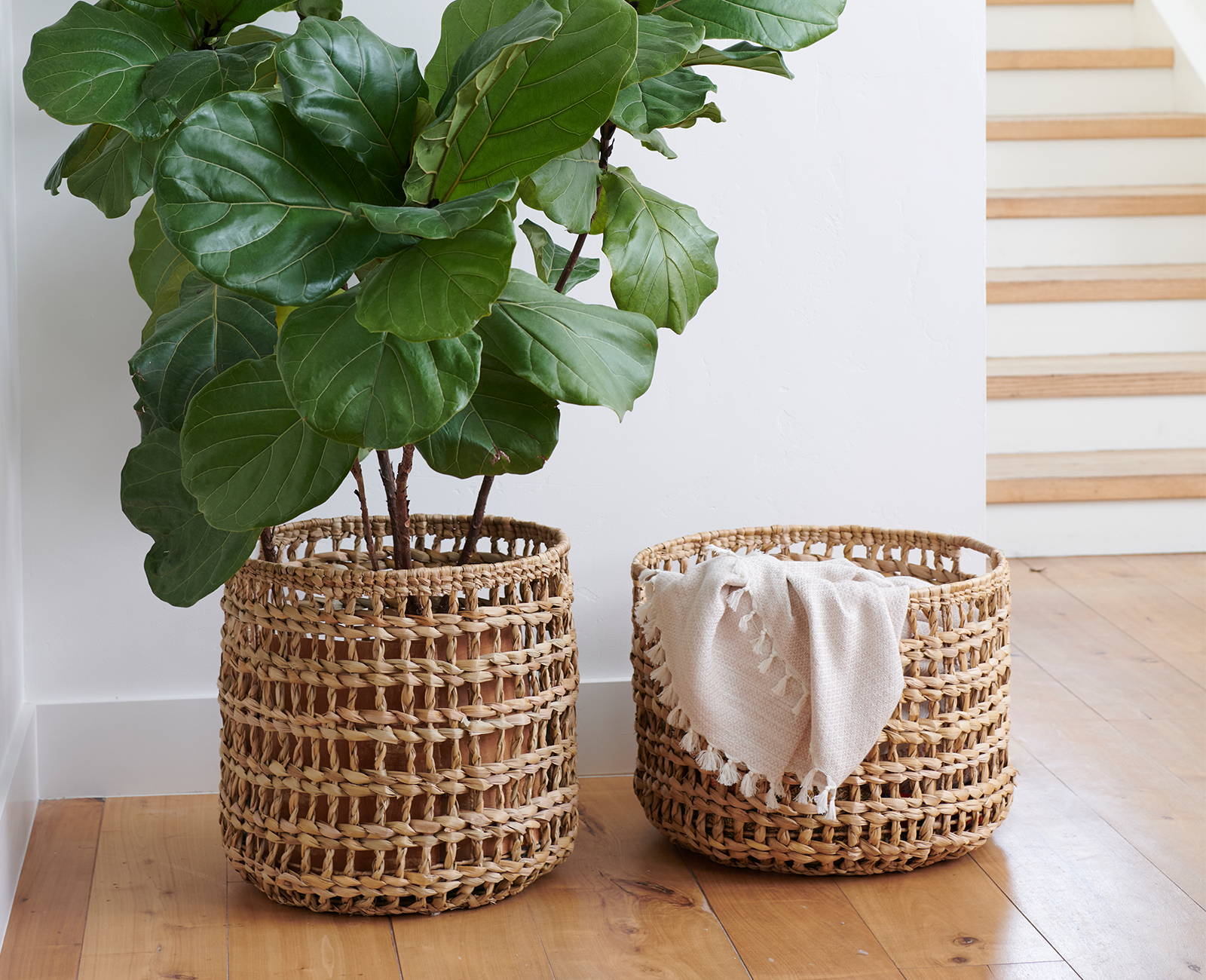 Find the perfect laundry basket to manage your laundry and keep your home looking warm, clean, and organized. Our handmade baskets and hampers are versatile and beautiful décor pieces for the home.