moms we love
featuring Melissa Magsaysay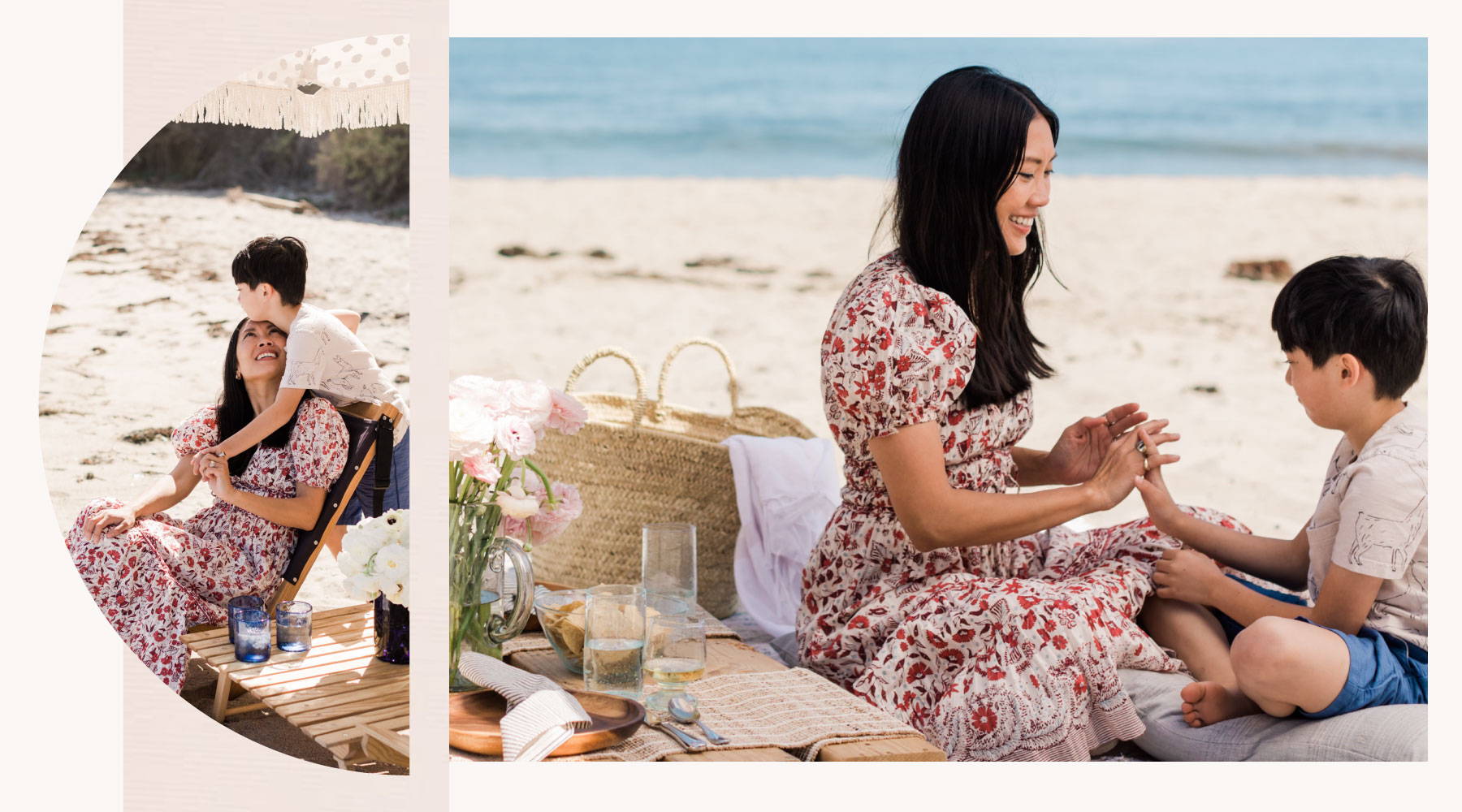 Meet our next featured mom, Melissa Magsaysay, who reflects on mothering during the pandemic in her letter of hope and compassion for herself, her fellow caregivers, and a post-pandemic world.
Melissa Magsaysay is a journalist and author whose work focuses on diversity and representation in fashion and beauty. As she reflects back on 2020, Melissa writes to her fellow caregivers about the highs, lows, and everything in a year with a lot of heartbreak.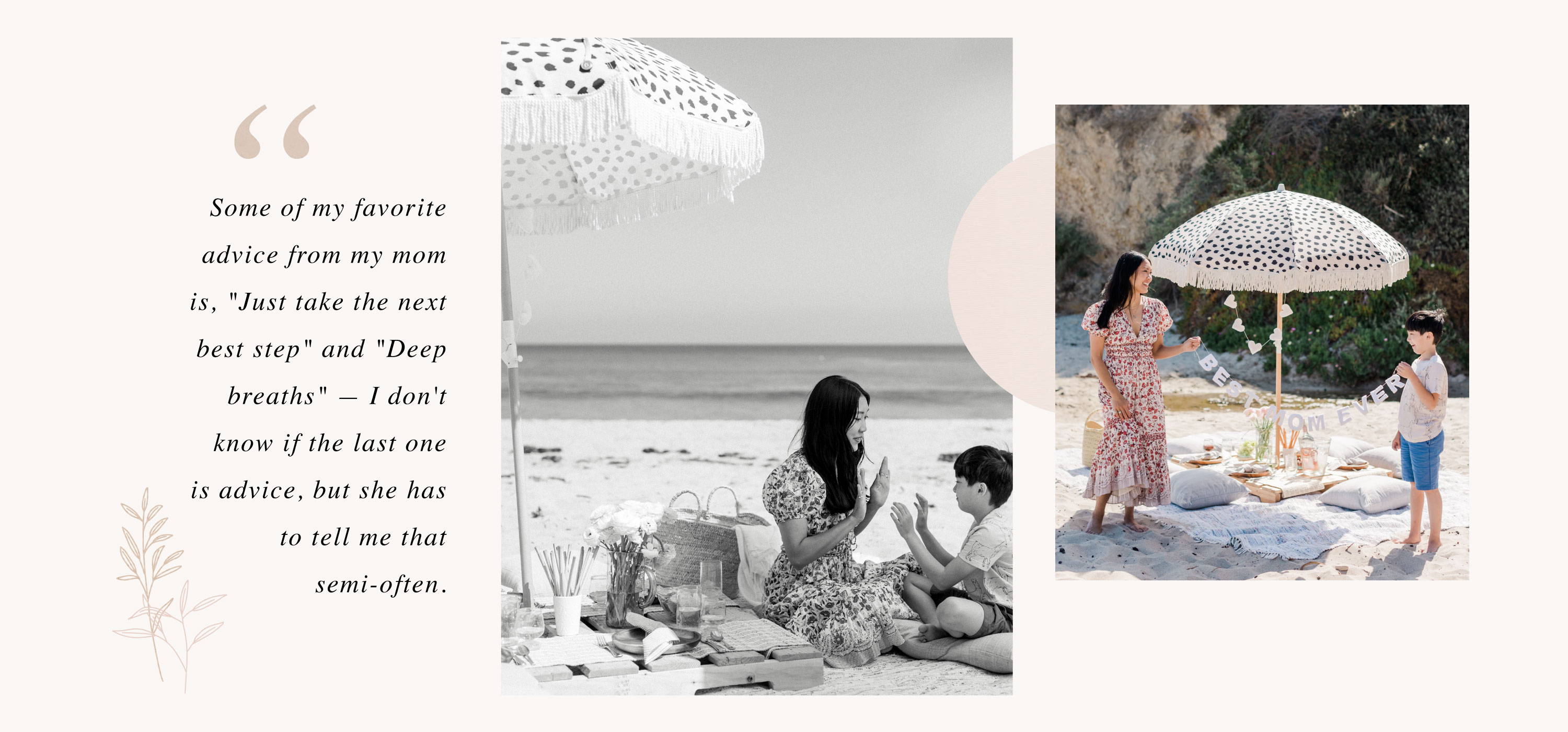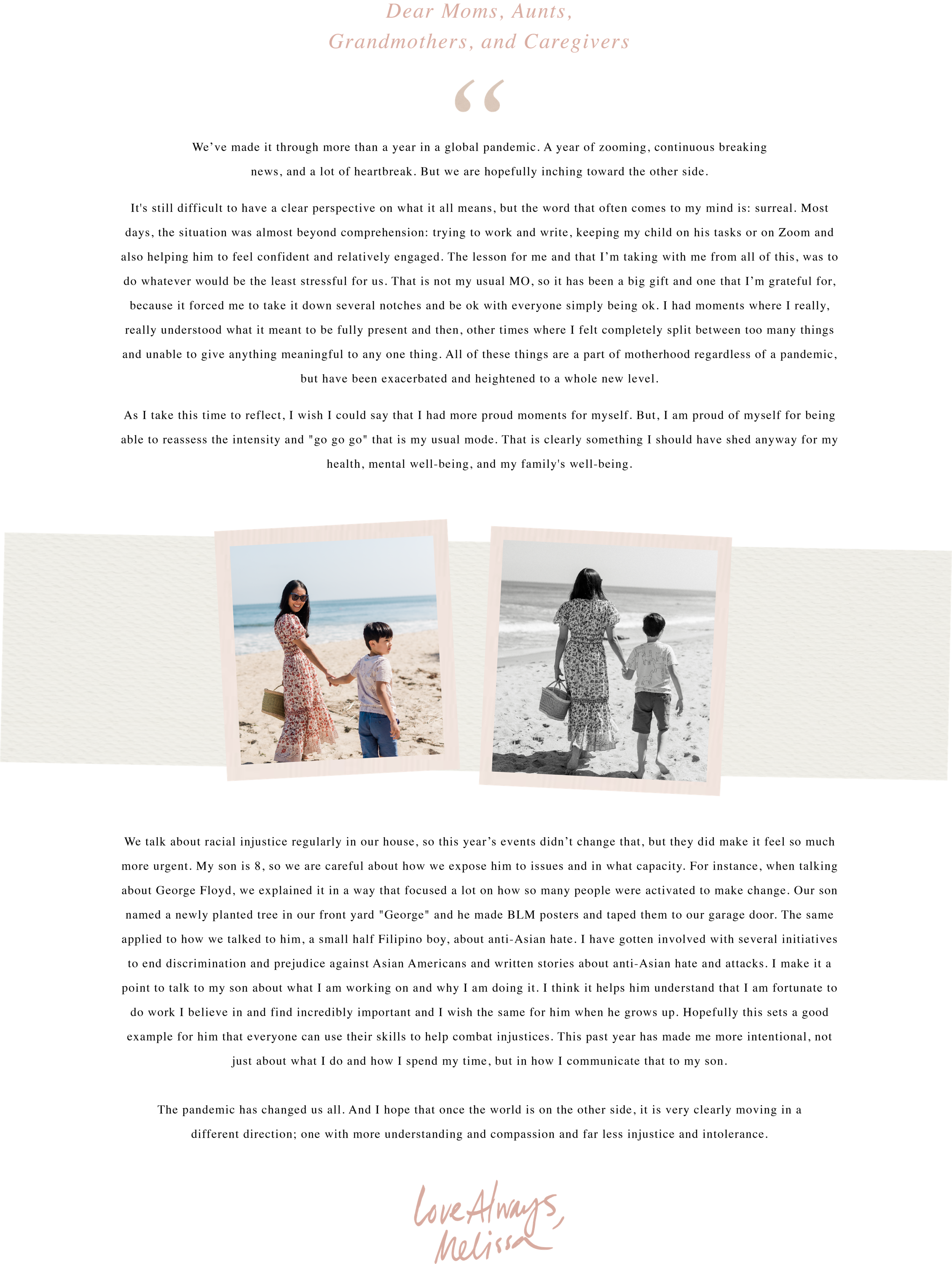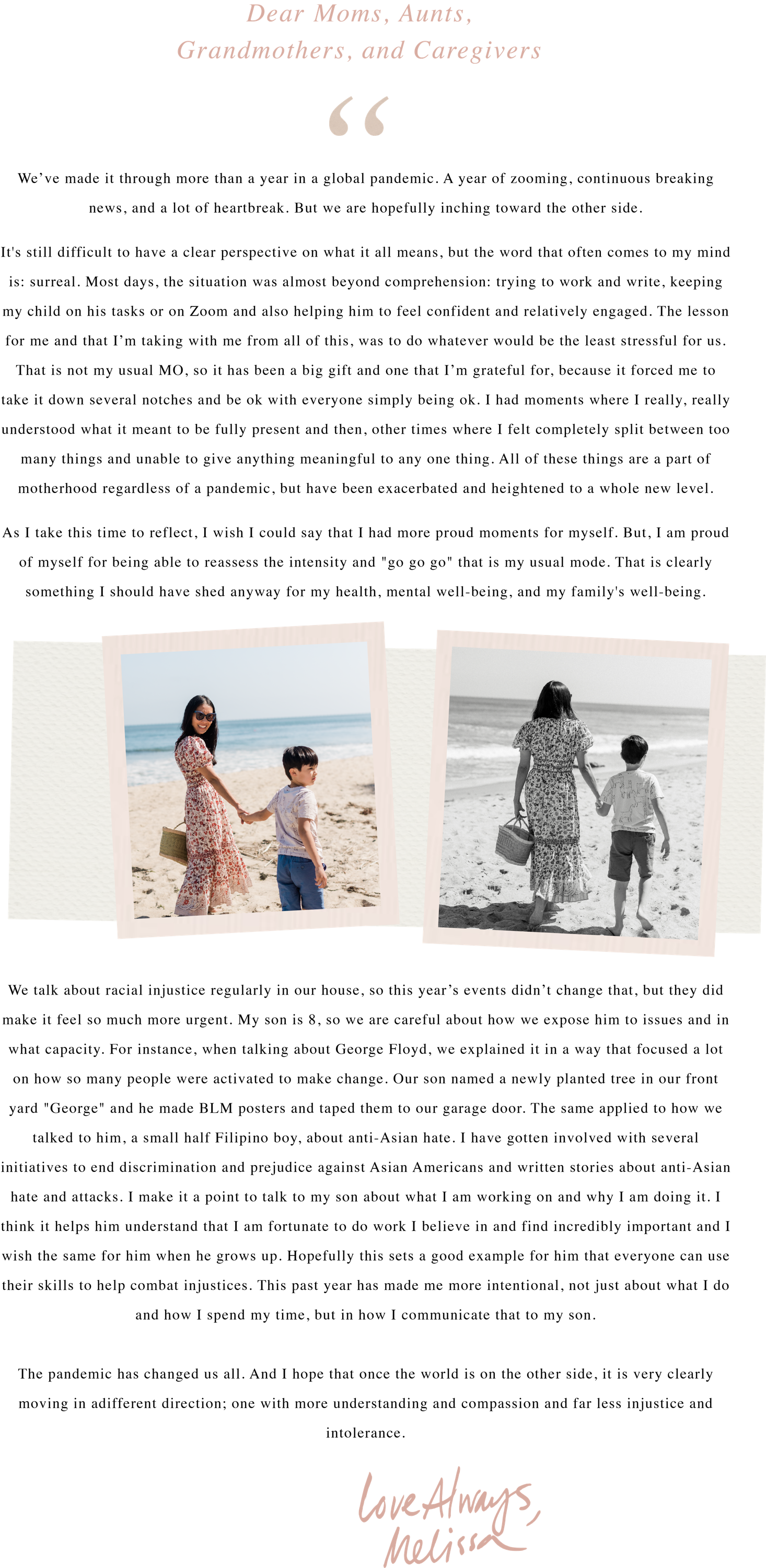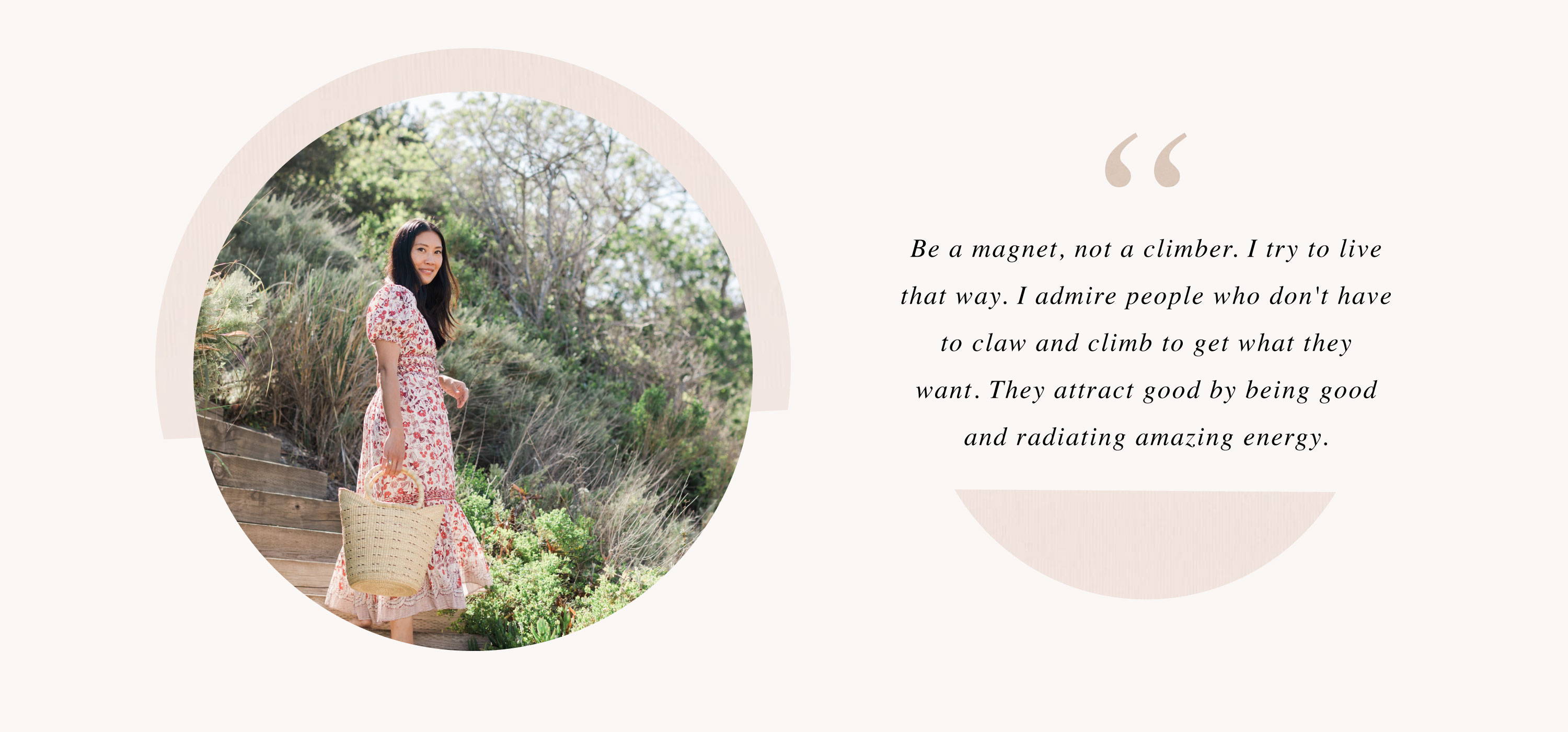 Explore the conversation:
Tune is as Melissa Magsaysay facilitates a conversation with MILCK, Eva Chen, and Amanda Nguyen about how they're blazing pathways for Asian American women. They share their experiences as children of immigrants, the power of telling new stories about migration, and how they learned to use the power of their voices.

take a look
more moms we love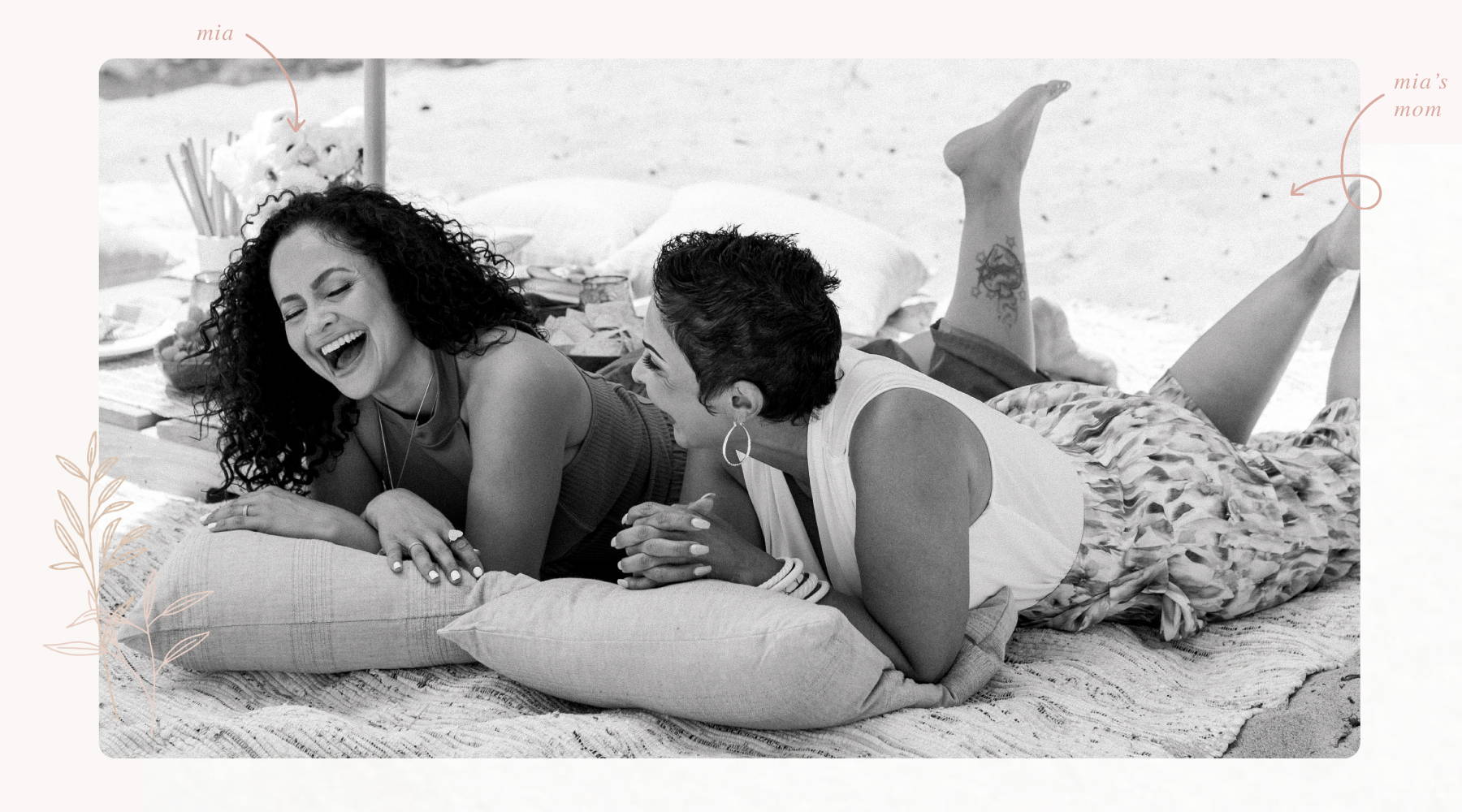 Meet Mia Wright
a letter of love + learning with her fellow mothers of Black children