Made in Madagascar:
Raffia Handbags for Summer (+ Always)
Meet one-of-a-kind handbags, woven with love and respect for the past, present, and future.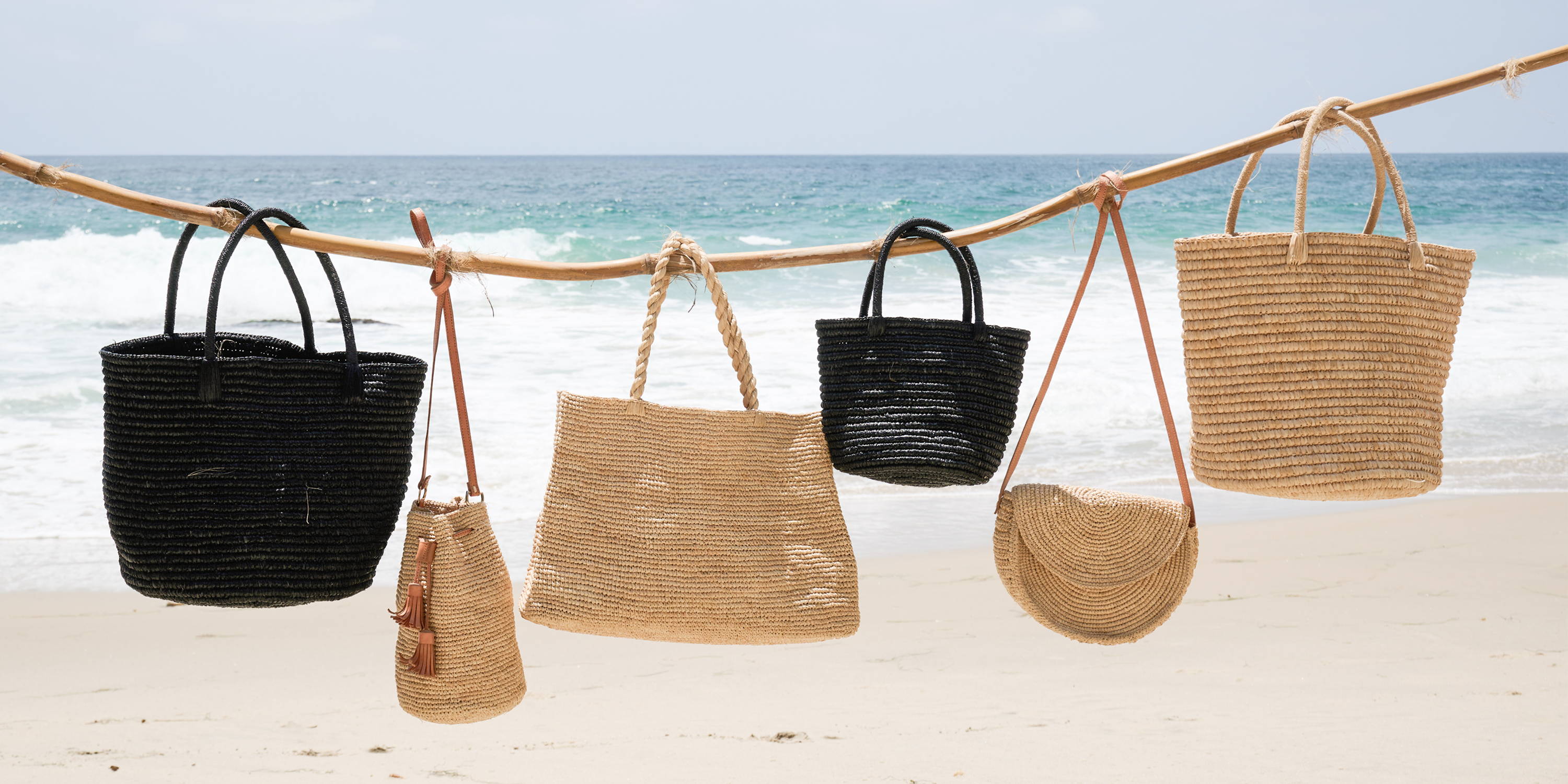 When we set out to add to our collection with a new line of raffia handbags, we imagined pieces that were trend-worthy yet timeless and a blend of ease and elegance. We also envisioned versatile staples that felt special enough to accompany celebratory occasions and still practical for day-to-day errands. With these ideas in mind, we're so thrilled to share our lineup of raffia handbags woven by artisans in Madagascar — a collection that's been more than two years in the making!
We're so proud of this collection for how it looks and feels, but most of all, for the artisans it supports. Prior to crafting baskets and bags, most of the artisans lived below the poverty line and earned less than a dollar per day. Now, they can generate a sustainable income, attain skill development opportunities, and thrive as artisans — and as individuals.
Keep reading to learn about the process behind these beautiful pieces, plus a roundup of one-of-a-kind raffia handbags. You're bound to find your favorite staple for summer (and every season) — whether you're looking for a roomy beach bag, a chic crossbody purse, or something that falls in between the two.
It's the details that make our new raffia handbag collection so unique, from the intricate weaving patterns to the special feel that comes from pieces made by hand.
First, artisans in Madagascar locally source raffia leaves and sustainable materials from markets. Based on the color palette, the strands of raffia are dyed with natural powders and left to air-dry. The artisans then use hooks to weave the raffia strands into stunning baskets and bags, which can take at least six or more hours to craft by hand. Finally, the pieces are finished with decorative accents and details, like pockets, a cotton lining, tassels, and magnetic closures.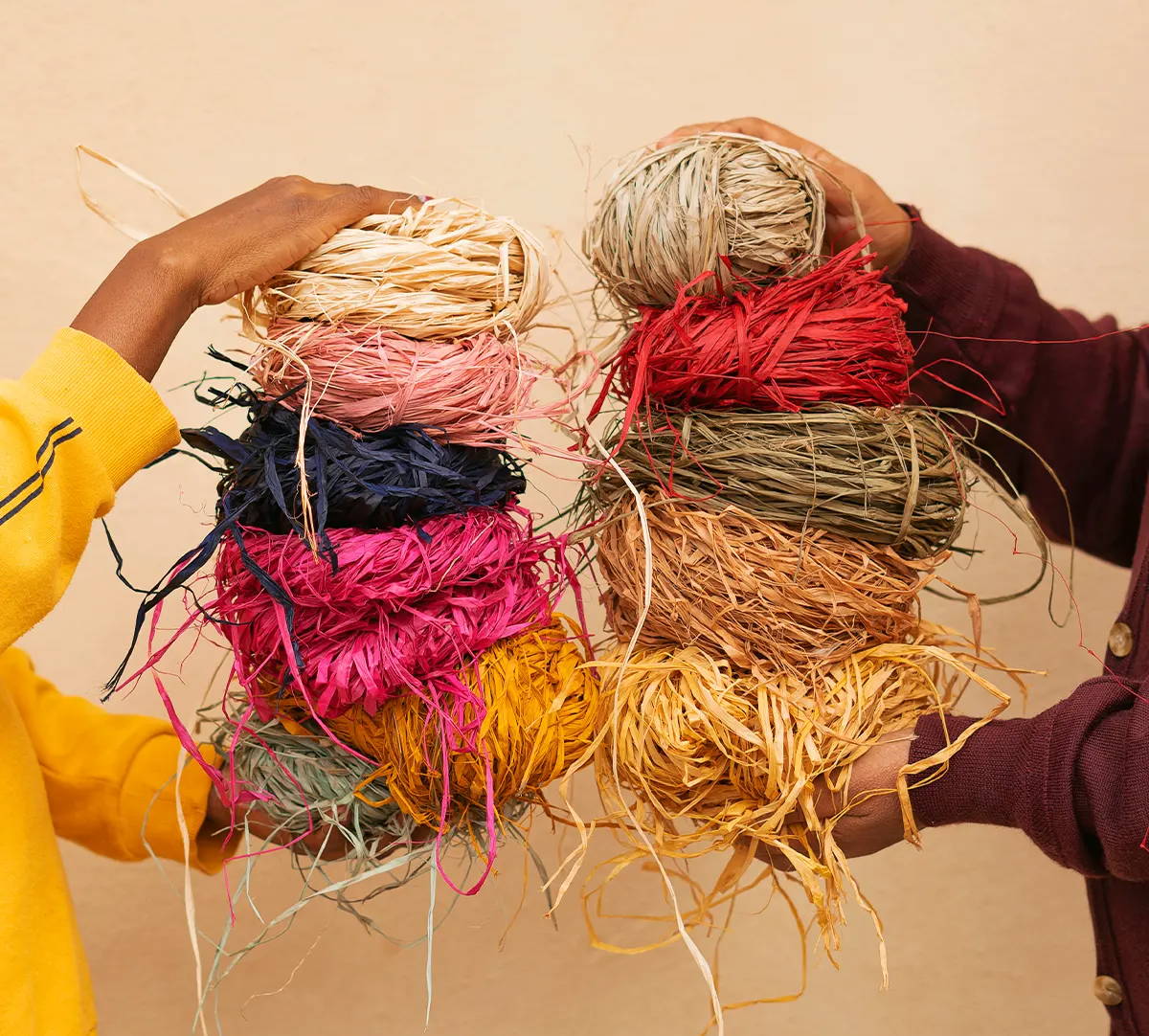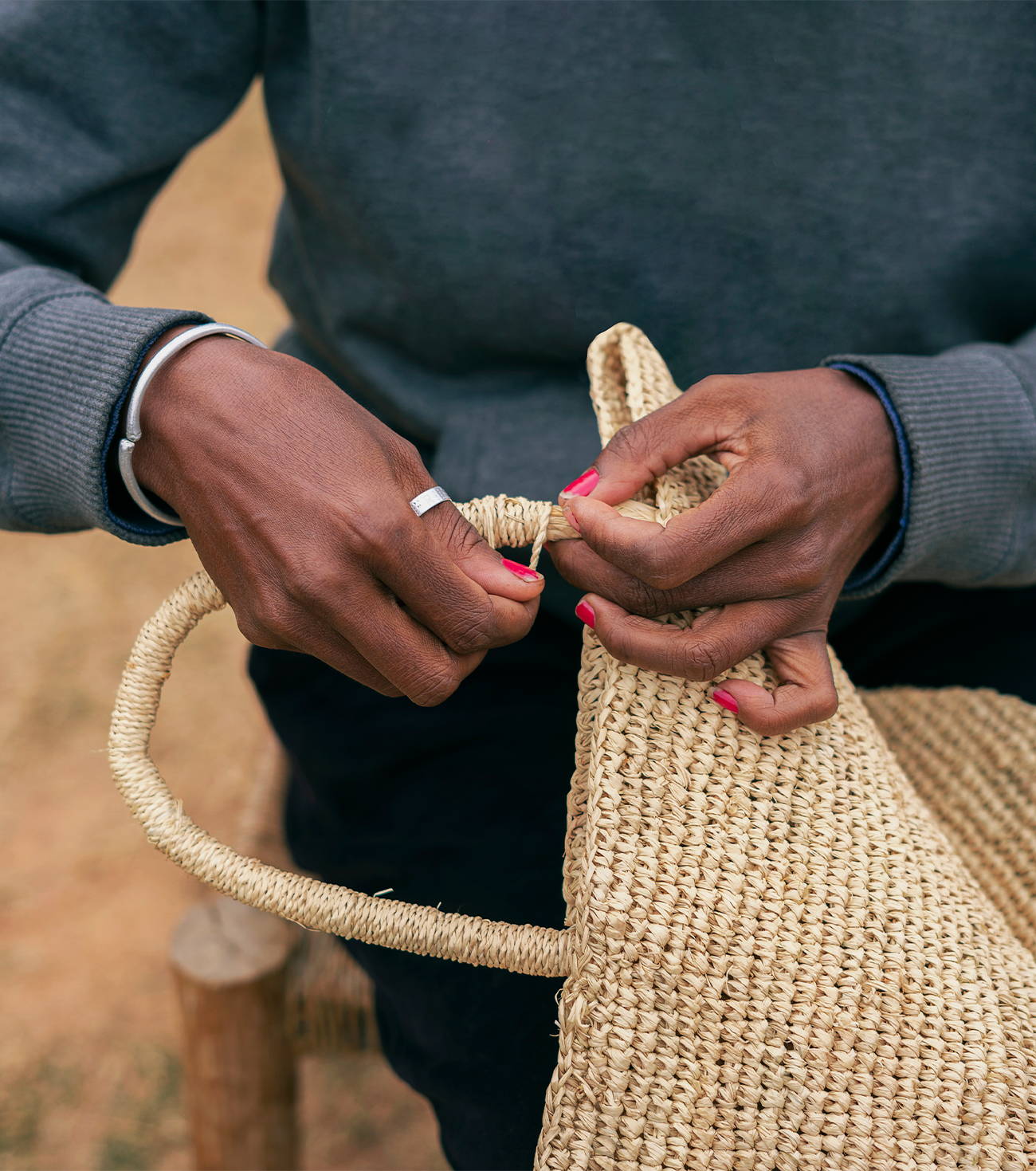 I love working with The Little Market. They make more orders and their samples change every year. This is a huge advantage for me because it gives me a stable job.
Faniry, artisan weaver in Madagascar
Raffia — a natural fiber extracted from palm leaves — has been used for centuries to make clothing and various textiles. Due to the sturdy yet soft nature of raffia leaves, each piece in this collection will stand up straight when you set it down while still feeling comfortable on your shoulder, on the crook of your arm, or in your hand.
We also intentionally sourced raffia because it's durable and lightweight with a minimalist aesthetic, which makes it extremely versatile. So rather than needing multiple bags for different occasions, our raffia bags are an eco-conscious choice that will be loved for many years and outings to come.
From Totes to Bucket Bags
6 Raffia Handbag Styles
Large enough to hold everything you need (plus a little extra), the east-west tote is wearable for any occasion — errands, work lunches, dinner dates, or all of the above.
+ Interior zippered pocket
+ Cotton lining
+ Twisted straps
The petite east-west tote completes any outfit with a touch of texture. It's small enough to grab in a cinch while still roomy enough to carry your must-haves.
+ Interior pocket
+ Cotton lining
+ Twisted straps
With every dollar you spend at The Little Market, you're supporting meaningful income opportunities for artisan and producer groups across the world. Learn more about our mission and our impact.