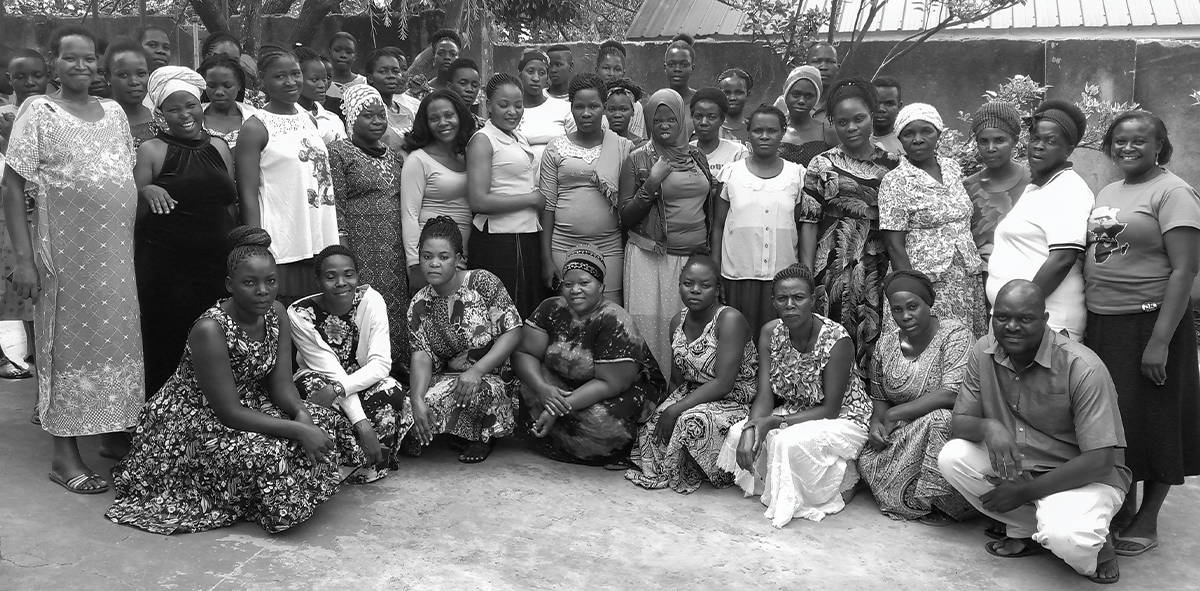 Every piece is handcrafted by artisans preserving unique, eco-conscious techniques.

technique:

Hand-loomed + Handwoven with banana fiber.



Based in Uganda, Wells of Hope Women Association is a community-based nonprofit organization working with 25 to 50 artisans, the majority of whom are women and women in leadership positions. The name Wells of Hope refers to flowing wells of water that bring hope to women who have experienced vulnerable circumstances.
Artisans working with Wells of Hope have access to personal development programs, such as empowerment, communication, health and wellness, and literacy programs, and professional development programs covering business, finance, and technique workshops.
The talented artisans preserve and honor hand-looming and weaving techniques that are unique to the area and have been passed down through generations. Originally through this technique, people would weave with sticks and yarns from trees. Now, artisans have access to more modern looms. To start, they first use natural resources to extract fiber or hand-spin. The banana fiber is extracted from the banana stem, which was previously discarded after the fruit was packed. Now, it is transformed into beautiful pieces that are made to last. An extractor is used to leave the thread for use. The group sources materials primarily from local farms, gardens, and forests. After the fiber is extracted, artisans design, warp, beam, thread, dent, tie on and tie up, weave, and finish the product through looping, tailoring, or stitching. Typically, four artisans will work together to create each piece.
Furthermore, the woven wraps and patterns carry a ceremonial meaning. The plain weave is a sign of a strong bond and unity; through this weave, the threads individually interlace with one another. This beautiful design translates to people overcoming obstacles and coming together in strength.
Each purchase empowers underserved women in rural communities.
Technique:

Handwoven with locally sourced recycled iron + sustainable holga leaves



Based in Bangladesh, Prokritee ("nature" in Bengali) supports more than 2,000 women in rural communities who are rising above poverty. A community-based nonprofit organization, Prokritee is committed to developing the social and economic capacity of underserved women by creating sustainable employment opportunities and increasing their market reach. Generally between the ages of 18 and 55 years old, many of these women are single mothers, refugees, survivors of domestic violence, indigenous peoples, people who are living with disabilities, and often the sole breadwinners of their families. While working with Prokritee, they earn fair, dignified wages in a supportive environment, can support their families, and are able to send their children to school to further their education. Prokritee believes in the dignity of each person, advocates for social change, collaboration, and integrity, and strives to reduce unfairness in society. Prokritee was created by the Mennoite Central Committee to independently manage and support job creation projects. Prokritee has 10 different production units, and the artisans who create these baskets are part of the Biborton Handmade Paper Project in the Barisal district of southern Bangladesh. They are skilled in creating handmade paper, but with a recent decrease in demand, they are learning new techniques including basket weaving. A unit manager oversees each unit with additional support by the producer management committee. In the Barisal District, people have faced floods, droughts, and high unemployment over years; it is a particularly vulnerable area of Bangladesh.
Prokritee prioritizes fair trade practices and is a member of the World Fair Trade Organization and Asia's World Fair Trade Organization. It offers essential services including skill development training, healthcare, emergency financial support, school kits for children, frequent, collaborative meetings to raise awareness on social issues, educational programs, and personal development programs.
Women are empowered to participate in essential decision-making processes throughout the production cycle. To create these baskets, artisans practice an intricate basket weaving technique local to the area and locally source raw materials needed for production. Prokritee purchases the frame, made from recycled iron, and holga leaves from local marketplaces — supporting the community at-large. Environmentally sustainable, holga leaves are found in the area throughout the year. Artisans clean the natural leaves and set them to dry, spray the leaves with water to loosen up the fiber for ease of braiding, and weave the leaves around the frame to develop the basket. Each piece takes an average of 15 to 17 hours to create from start to finish, with two artisans working together and following design directions from the head office. They recycle materials and implement eco-conscious practices, including the use of AZO-free dyes, with the well-being of people and the planet in mind.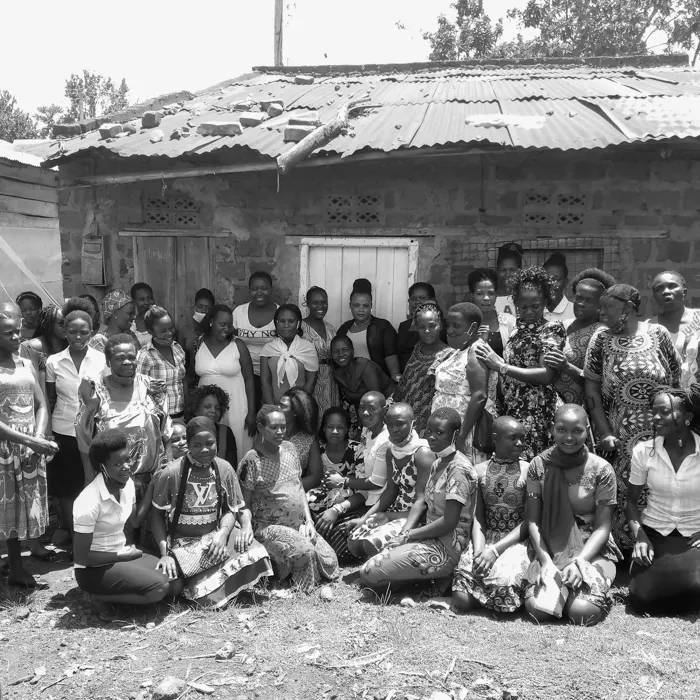 artisans at Wells of Hope